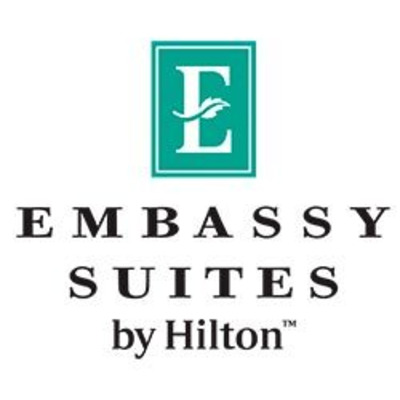 Overview
---
Amenities
Handicap
24/7 Shuttle
Self Park
---
Location
7001 Yampa Street 80249
Denver, CO 80249

---
Front Desk Hours
24/7
---
Details
The Embassy Suites by Hilton Denver Airport provides an excellent choice for affordable long or short-term airport parking for the Denver International Airport.
Every reservation provides complimentary shuttle service to and from the airport.
Staying hotel guests are prioritized over park and fly for the shuttle so please leave enough time in case you need to catch the next shuttle
---
Special Conditions
Please park in designated areas. Check-in at the front desk
---
Shuttle Info Summary
24/7 every 30 mins, call to ahead reserve shuttle spot

---
Shuttle Info Details
Shuttle runs 24/7 every 30 mins
You must call ahead to arrange for a pick-up: 303-574-3000
You will need to collect a ticket to enter the parking gates and park in the BACK of the hotel parking lot, which is West or South – both locations are acceptable to park. Do not park in any other location as these spots are reserved for hotel guests only. Please come into the hotel lobby and fill out your parking paperwork prior to boarding the shuttle.
To exit the gates on your return trip, press the button BELOW the camera and we will open the gate for you. DO NOT PAY at the gate.
Shuttle TO Airport: Reservations are required; you may call 24 hours in advance of your departure date to secure your seat. Shuttle departure is every 30 minutes on the top and half of the hour.
Shuttle TO Hotel: Please proceed to the West Terminal – The West Terminal signage is in RED. Proceed to door 512, then island #3. If you are on the EAST terminal with BLUE signs, you will not be picked up. The shuttle schedule is APPROXIMATELY: 15 and: 45 of each hour – airport traffic can heavily influence these times.
On return, you will catch the shuttle bus outside the Westside Door.
Parking is at own risk. Hotel assumes zero liability for any damage or theft.
---
Select Parking Times & Parking Type
1. Parking Times
Select your parking check-in and check-out times
Check-in: Check-out:
Edit
2. Parking Type
This parking lot has 1 parking type