The largest airport in Washington state - Seattle-Tacoma International Airport - is located about 12 miles from the city and serves the cities of Seattle and Tacoma. Passenger traffic is more than 30 million people a year.
Today we're going to tell you how you can get to the city center from this airport, where to buy a ticket, and why SeaTac off-site parking is the best option for you. So let's start!
How to Get to the City Center?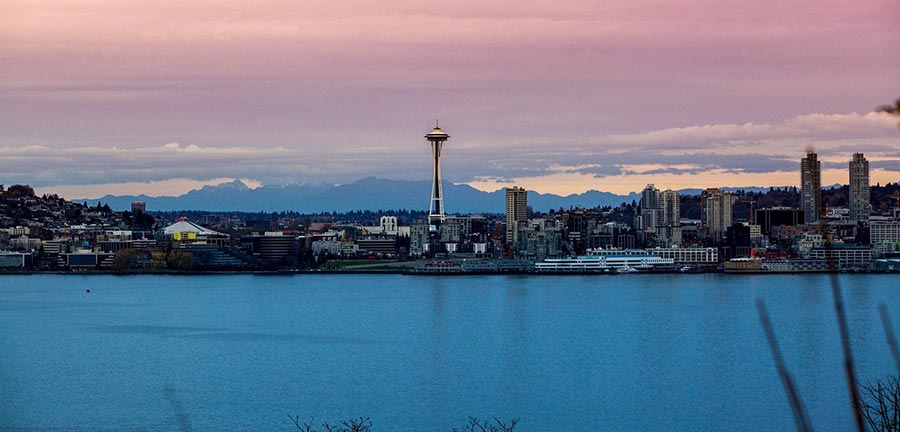 You can get to the city from the airport by bus, subway, cab, shuttle or by renting a car. The trip will take you about 25-30 minutes.
Public Transport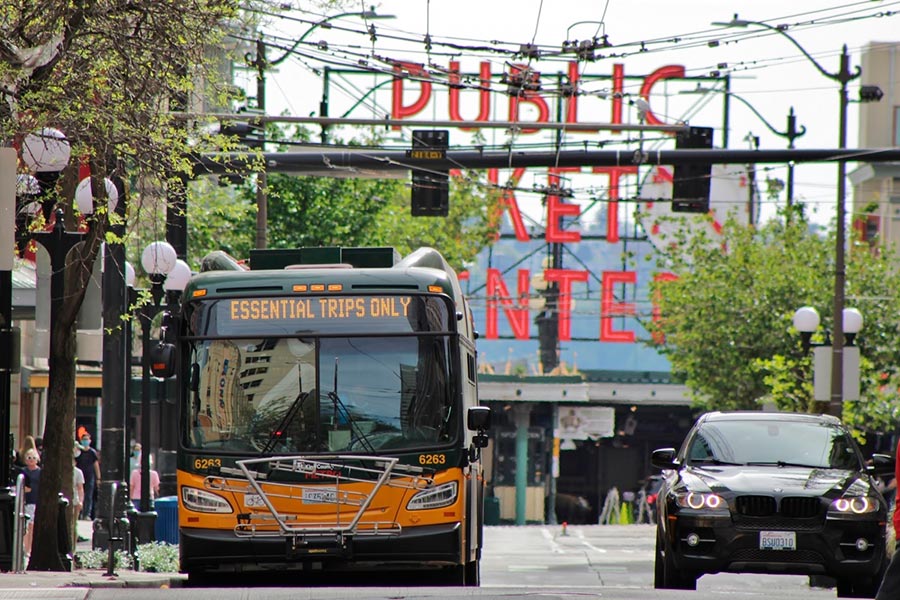 Bus
From the Seattle Airport, you can get into the city on bus number 156, which runs to South Downtown and Des Moines.
Where to find: The best way to get to the bus station is to walk along the north side of the fourth floor of the airport terminal to the Sound Transit Link rail station. Then get off at International Boulevard (State Highway 99).
Hours of operation: Buses run 24 hours a day, every 20 minutes. The exact time of departure is indicated on the information boards at the stop.
Price: 2 USD. You can get a ticket from the driver.
Subway
Sound Transit subway trains run from the airport to the University of Washington, South Seattle, and downtown.
Where to find: The station is located on the fourth floor of the parking lot.
Hours of operation: Hours of operation are 05:00 to 01:00 Monday through Saturday and 06:00 to 00:00 on Sunday. The interval of movement is 6-15 minutes.
Price: 3 USD.
Where to buy a ticket: You can buy a ticket at the terminal at the station. It's possible to get both a single ticket and a travel card. Ticket collectors will check it, and if you decide to dodge the fare, you would have to pay a fine of 124 USD.
Shuttle
If you are traveling with small children or have large and heavy luggage, you can call the shuttle, and a driver will be waiting for you at the airport with a nameplate.
Price: It starts from 32 USD.
Cab
It is an excellent way to get to the city if you are exhausted and do not plan to save money. The cab parking area is located near the exit of the terminal.
Rent a Car
If you plan to drive around the city a lot, it is best to rent a car. Please remember that you must have an international driver's license. It is best to book a car online - it's cheaper, and cars' choice is more comprehensive.
Price: It starts from 23 USD.
Where to find: There are car rental stands at the airport, or you can order a car online.
What Is Off-Site Parking, and Why Is It the Best Option?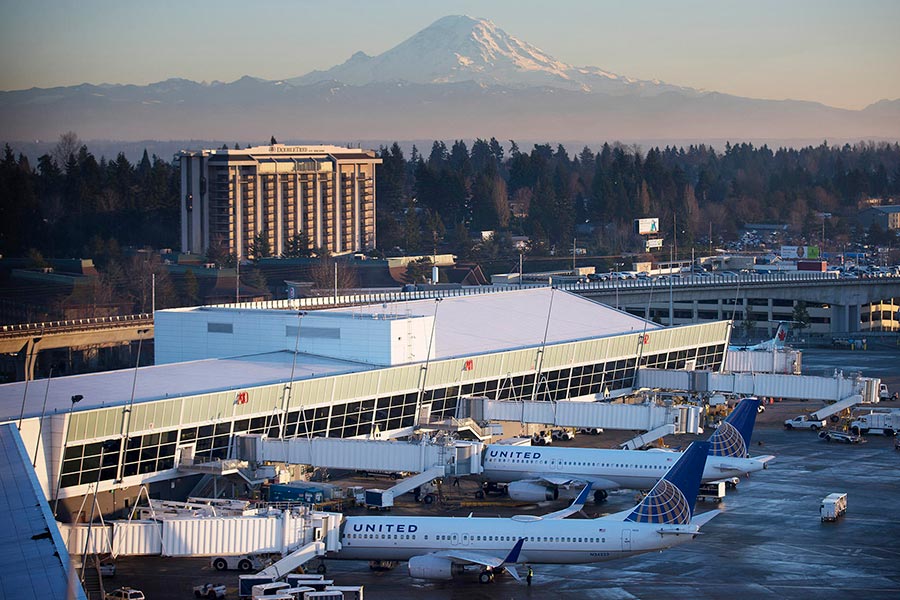 If you're planning a trip within the country, we would like to give you one helpful tip. This part of the article will be handy for those who prefer to get to the airport by their own car.
People who used to get to the airport by car know that they need to park their vehicle safely for the period of a trip. Almost every airport has its own on-site parking, which can seem like the most convenient option. However, it's not always true. Such a parking type is often costly, and travelers aren't ready to spend a lot of money at the beginning of a trip. So what can we do?
We recommend you take a closer look at the off-site parking. This parking type has several advantages, and we would like to prove it to you.
Affordable Rates. Depending on the duration of your trip, you can choose between short-term and long-term airport parking. Anyway, an off-site airport is much cheaper, so you can save your money and spend the most considerable amount on things you really want to see or try while traveling.
Fast service. In contrast with on-site airport parking, which can take quite a long time, off-site parking offers you the convenience of driving directly up to the pickup station and having a staff member park your car. They will pull your luggage out of your vehicle and load it into the van or bus to take it to the airport. It is a hassle-free option that is usually faster.
Convenience. When people travel, they may be stressed about making it to the airport on time. If you use off-site parking, you will definitely make your travel experience more convenient, as you use the service of a private company. Even though you may be able to park on-site at the airport in a short-term or long-term airport parking lot, consider using an off-site parking lot service.
So if you live in Seattle and are planning a trip to, for example, New York, you can always use the services of
SeaTac long-term parking
. Also, if you have a special coupon, please don't forget to use it. Thanks to this coupon, the price for parking will be even two times less.
If you live in any other state or city but would like to visit Seattle, the situation is the same. Flying from, let's say, Minneapolis? Then choose
parking near MSP airport
. Everything is straightforward. Just remember that you can find all the necessary information about parking near US and Canadian airports on our website: the best deals,
airport parking lot prices
, and much more.