As is well known, Breeze airline was first announced by David Neeleman in 2018. Previously, it had a unique codename, "Moxy". The airline started to work in May 2021 following several months of delays.
The carrier was launched with a plan to focus on point-to-point routes between small, underserved cities. But, avoiding hubs and competition in general, Neeleman - who also founded Brazil's Azul airline and was previously a co-owner of TAP Portugal - proposed the idea to launch a low-cost, nimble operation connecting city pairs that might not come top of mind.
Well, now Breeze Airways cut several routes and reduced frequencies on many others this week, less than two months after the airline began flying in late May.
The most affected markets are Norfolk, VA (ORF) and Charleston, SC (CHS).
Five routes from Norfolk were immediately cut for this week and part of next week. These are:
Norfolk-Hartford, Connecticut (BDL),
Norfolk-Charleston,
Norfolk-Columbus, Ohio (CMH),
Norfolk-Pittsburgh (PIT),
Norfolk-Tampa, Florida (TPA).
On the following routes, the frequency of flights will be reduced from four weekly flights to two:
San Antonio, Texas (SAT)-Oklahoma City (OKC),
San Antonio-Tulsa, Oklahoma (TUL),
San Antonio-Fayetteville, Arkansas (XNA),
Huntsville, Alabama (HSV)-Tampa,
Huntsville-New Orleans (MSY),
Huntsville-Charleston,
Columbus-Charleston,
Columbus-Norfolk,
Pittsburgh-Norfolk,
Pittsburgh-Charleston,
Richmond, Virginia (RIC)-Charleston,
Louisville, Kentucky (SDF)-Charleston,
Norfolk-Charleston.
Neeleman previously suggested that this trickiness would allow Breeze to quickly adjust its schedule and try new routes based on demand and booking trends.
The only one disadvantage is that passengers booking far ahead of time could see their flights changed or even canceled. At press time, Breeze had posted a notice on its website advising passengers to check their reservations in case of schedule changes.
Judging from this first round of frequency reductions, Breeze does plan to follow Neeleman's plan and make adjustments on the fly.
What Else Should You Keep in Mind While Being at the Airport?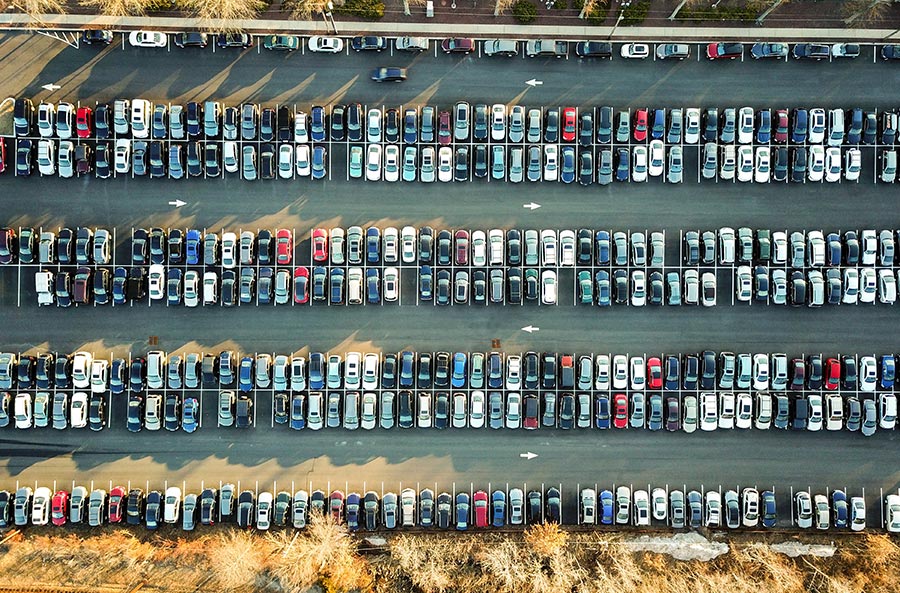 If you use the services of Breeze Airlines, you should know one more important thing. Those who prefer to travel by air will find this information useful.
People who use their own car as a way to get to the airport know that it's essential to park their vehicle safely for the period of a trip. Almost every airport has special on-site parking for this purpose. However, travelers aren't ready to spend a lot of money at the beginning of their trip, as this option is pretty costly. So what should we do?
We recommend you take a closer look at the off-site parking. It is almost the same option, but it is more convenient, faster, and most importantly, cheaper. People often think that they will park their car faster if they choose on-site airport parking, as it is located inside the airport. However, it's not actually true.
Thanks to the off-site parking option, you can save money and not worry about the safety and convenience of your trip. When you drive directly up to the pickup station, staff members pull your luggage out of your car and load it into the shuttle. Then attendants park your vehicle for you. A free shuttle goes back and forth between the parking lot and the terminal in the airport, so you shouldn't worry about the airport being separated from the parking lot by a few miles. So if you decide to use off-airport parking, you will get to the airport safely, as well as your luggage.
For example, if you're flying from Pittsburg, Pennsylvania, you can choose
long-term parking near Pittsburgh airport
. If you're coming from Charleston, you can use
CHS long-term parking
. So it just depends on the place you're coming from. By the way, using a special cheap airport parking coupon can help you save even more money, as the price will be almost two times less.
If you would like to learn more about all the benefits of off-site parking and find the best deals for parking near your airport, you can do it on our official website.