Before the pandemic, gate pass programs of some airports have allowed non-ticketed guests to join ticketed passengers on security checkpoint lines and gain access to the secure side of terminals.
After 9/11 and with the enactment of the Transportation Security Administration, the mingling of passengers with and without tickets ceased. However, since 2017, when Pittsburgh International Airport (PIT) received TSA approval to test the visitor program, airports in Seattle, Detroit, New Orleans, and elsewhere have also offered the service.
The pandemic interrupted the work of most visitor pass programs. It was no big deal because there were not many flights, and not many people had been going to airports for more than a year. As more and more people fly and reunite with their loved ones, these time-gifting gate programs are more critical than ever.
We looked into the status of as many programs as possible since so many people are interested in using airport gate pass programs. That's what we've learned.
Is there any chance to meet family and friends at the gate?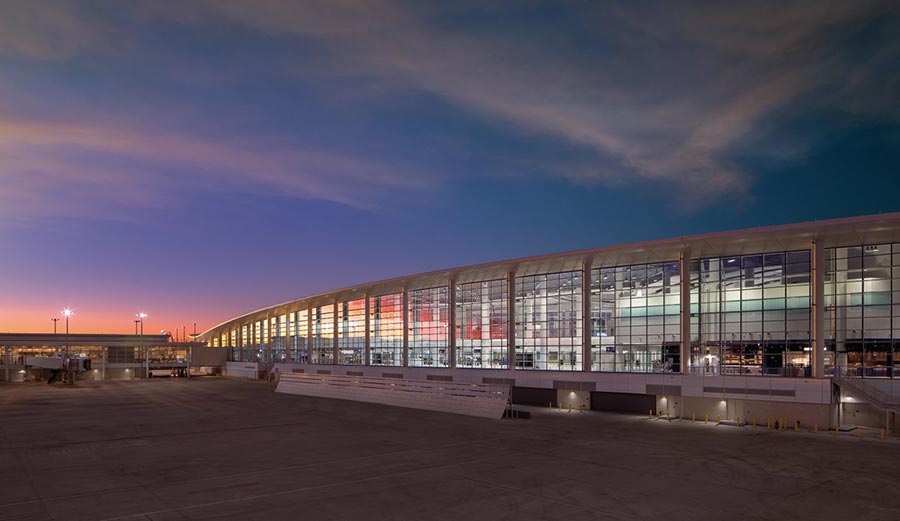 During that terrible time when cities, states, and countries began strengthening their Coronavirus restrictions, Seattle-Tacoma International Airport (SEA) temporarily stopped its Visitor Pass Program on March 21, 2020.
On Tuesday, August 24, a relaunch of the program will be held. Visitor passes can be received up to seven days in advance (or on the same day as the visit) by submitting an online application with your full name (as shown on your passport or driver's license), date of birth, and gender. In addition, each visitor gets a QR code to show at the checkpoint with a TSA-approved ID. Day passes are valid seven days a week from 8:00 a.m. to 10:00 p.m.
As of December 2019, Louis Armstrong New Orleans International Airport (MSY) has introduced the MSY Guest Pass, which has moved operations to the new terminal. Although the guest pass program wasn't stopped due to Covid-19, "program use decreased considerably during the pandemic," an airport spokesperson said. "It was still available to anyone who needed to use the service." The MYS program is available seven days a week, from 11 a.m. to 8 p.m. Fifty passes are available every weekday; 100 passes are available on Saturdays and Sundays. Reservations and requests must be made at least 24 hours in advance of a visit.
On October 22, 2019, Detroit Metropolitan Airport (DTW) ran the DTW Destination Pass program. Due to the pandemic, the program was suspended from March through August 2020 but restarted again. Allowed visitors can use the McNamara and North terminals from 8 a.m. to 8 p.m., seven days a week. All gate pass programs subject non-ticketed visitors to the same screening procedures as boarding passengers.
John Wayne Airport (SNA) in Orange County, California, did not have a gate pass program before the pandemic, but it launched the OCAirPASS program in late April 2020.
"Our initial launch of the program was prompted by the closure of concessions on the entire non-sterile (pre-security) portion of the airport," said a JWA spokesperson. In addition, because of the pandemic, non-badged employees associated with rental car companies and ground transportation services could no longer buy food or drinks on site. "By August, terminals will return to pre-pandemic hours of operation and a full menu; guests with OCAirPASS can shop, dine, hang out with family and friends at the gate or greet them at the gate," Servin said.
In Flint, Michigan, the FNT Visitors Pass Program at Bishop International Airport reopened in March 2021 after the pandemic was suspended for at least six months. "Our website allows visitors to sign up and pre-register online. Upon arrival at the airport, passengers check-in at our police station to take their pass to pass through the TSA checkpoint to the airside," said the airport's director of Marketing, Public Relations, and Air Service Development. Family members, especially seniors and military personnel, use it to see off their loved ones at the gate.
Many gate pass programs are still suspended.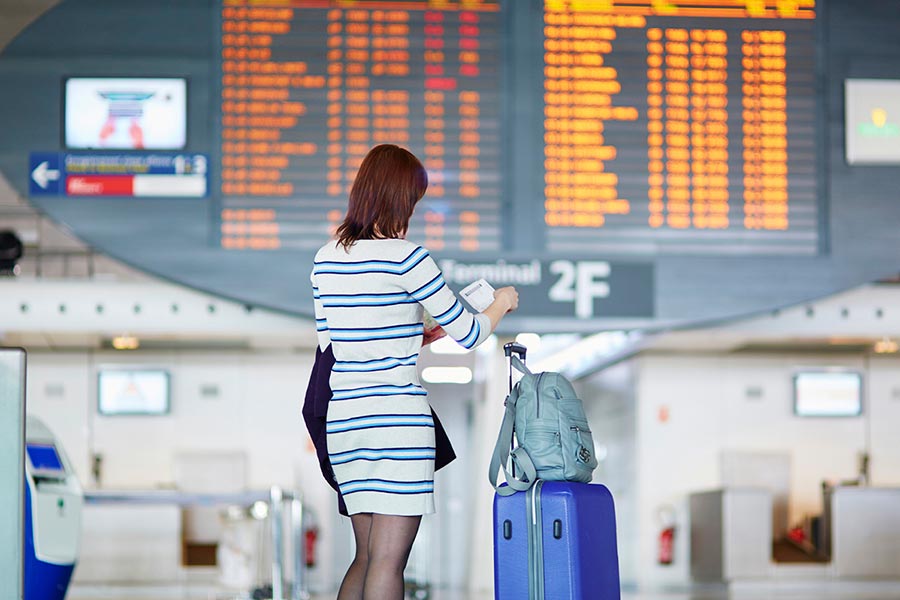 At this time, not all gate pass programs are working again.
The All-Access program, which started working at Tampa International Airport in April 2019, was suspended because of the pandemic and is still on hold. "It's been discussed, but we haven't decided when to bring it back," was said.
Pittsburgh International Airport, which first introduced gate pass programs, still has myPITpass temporarily suspended. A PIT spokesman said the airport is working with the TSA to determine when the program will resume.
What else should you know?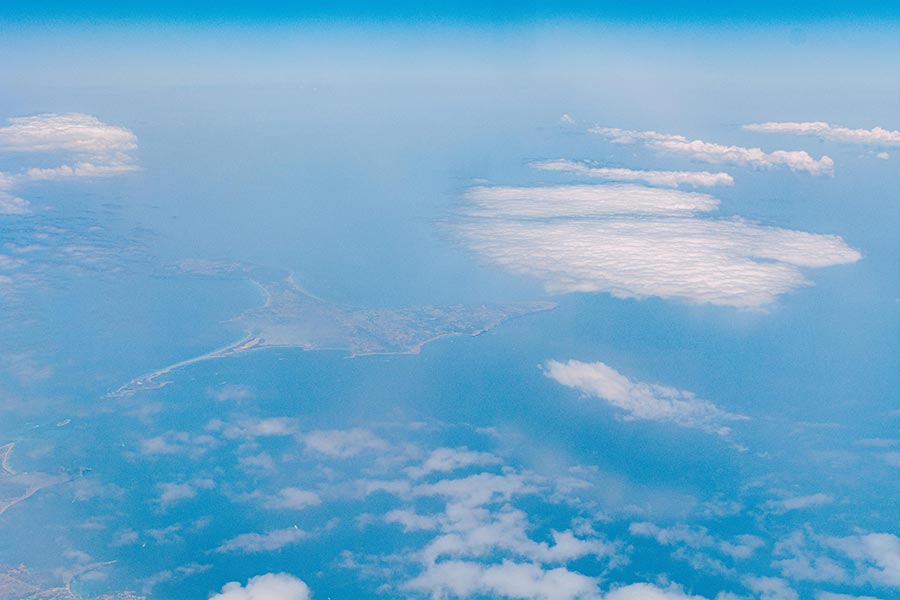 Besides the information about the gate pass programs, we would like to give you one helpful tip. Such information will be handy for those who prefer traveling by air and getting to the airport by their own car.
Everyone knows that it's vital to find a safe parking space for a vehicle and drop it off for the duration of a trip. However, in most cases, people aren't ready to spend a lot of money on this. It is a common problem among travelers, as they know that on-site parking (it may seem that it is the best option for this case) is pretty costly. So what can we do then?
We are glad to inform you that our booking platform, ParkingNearAirports.io, offers travelers online reservations for parking just outside airports that are convenient and affordable. Our experienced team is dedicated to providing travelers parking options at over 100 airports in the U.S. and Canada. In addition, the app allows customers to search and compare parking rates at up to 70 percent savings compared to the cost of on-site parking at all major airports.
Being nearby doesn't always mean convenience when it comes to airport parking. Being in terminal parking is not convenient at all. Travelers have to find a spot in a crowded lot, carry their luggage throughout the parking lot, and pay high fees without great service. The off-airport parking provides excellent service with their award-winning customer service representatives available 24/7. In addition, the app looks for lots that offer baggage assistance and 24-hour security for peace of mind.
With our platform, it only takes a few clicks in the app to reserve a parking spot. Guests receive a booking confirmation and a guaranteed parking space upon arrival at the off-airport parking. In addition, the app helps customers locate the most convenient lots to the airport. Cancellations are easy if plans change with hassle-free, refundable cancellations.
Off-airport parking lots often provide free shuttle going back and forth between the parking lot and the airport, removing any worry of traveling to and from the airport or getting stuck in traffic on the way to the airport during peak hours. Arrive on time for flights and receive significant savings with airport parking.
Besides this, we also offer services for top cruise ports in Florida, Louisiana, Maryland, New Jersey, and Texas.
Let's take a good example. Imagine that you live in Detroit. If you're planning a trip to Seattle, you can choose cheap
Detroit airport parking
. If you're coming from Seattle, the situation is the same - you can use affordable
Seattle-Tacoma airport parking
. So it depends just on where you are flying from.
Also, please don't forget about the
airport parking reservations coupons
. Such coupons can easily help you save money at the beginning of your trip, making the price for parking almost two times less.
You can find the best deals, airport parking rates, and other information connected with parking near U.S. and Canadian airports on our official website.