No one would argue that having first-class seats while traveling is always enjoyable. Today we're going to tell you about one flight attendant who can share the best three ways to boost your odds. So let's start!
Cierra Mistt, airline professional and content creator, posted the first TikTok video on August 8th, where she explained how airline passengers could snag seat upgrades when they board a plane.
So what should you do? First, let's take a closer look at each point.
Be friendly and polite with your gate agent and flight attendant. Actually, the first way is the easiest one. Cierra said the following: "The miracles we can work when we're given some Starbucks or a bag of chocolates – especially during those long days when we have back-to-back flights and don't even have time to get some food."
Book tail seats. According to Mistt, most planes are "tail heavy," so flight attendants sometimes have to relocate passengers to "weight and balances purposes" if the flight is not fully booked. When these seating adjustments happen, "rear" passengers tend to be moved forward.
You can ask for an upgrade directly if your flight has been overbooked. "Most airlines overbook every single flight they have. I'm not talking about one or two seats; I'm talking about 10-30 seats that have been oversold," Cierra explained. "If everyone shows up, including the extra passengers to whom tickets have been oversold, the airline has no choice but to compensate financially." Instead of accepting an airline voucher, Mistt said passengers could ask for a first-class upgrade, cash, or other incentives such as drinks, dinners, hotel stays, etc. By the way, these financial compensations can go up to $5.000.
Some TikTok users weren't interested in Mistt's coffee or chocolate tip. However, most agreed that being nice should be an easy thing to do, whether an upgrade is included or not. Other TikTok users have shown appreciation for any flight upgrade hacks they can get.
Several self-described airline professionals have argued that these tips don't work or are misleading, but Cierra posted a disclaimer in the comments section stating, "these [aren't'] guaranteed to work; these are ways that I have known to work."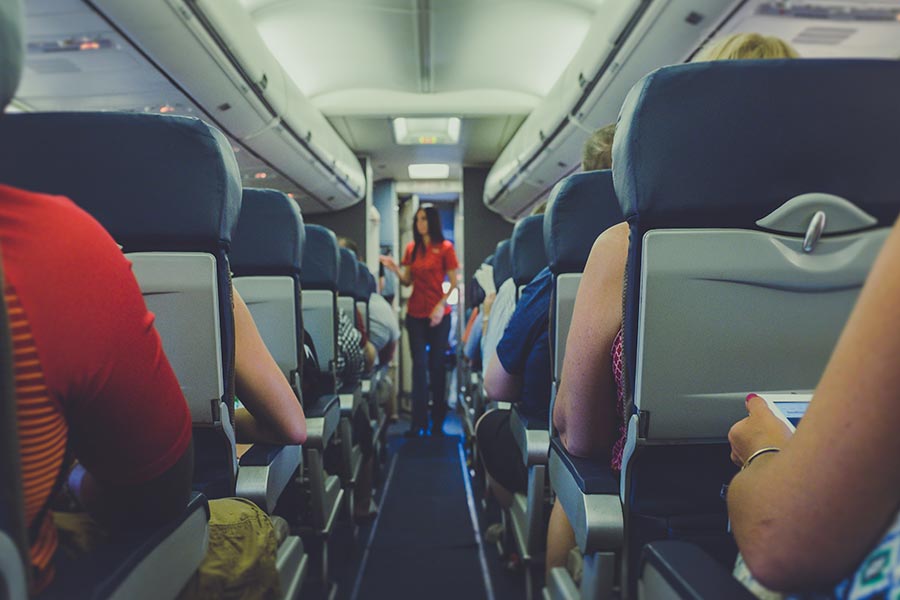 By the way, we would like to give you one more helpful tip. This information will be handy for those who prefer to travel by air.
If you get to the airport by car, you always need to find a good parking space for your vehicle to leave for the period of a trip. In most cases, airports have special on-site parking for that purpose. However, such a parking lot is pretty costly most of the time, and people aren't ready to spend a lot of money at the beginning of a trip. So is there any solution?
The best way to solve this problem is to choose off-site parking. Why, you may ask? We will explain.
There are many reasons which can prove the benefit of this parking type. Here are some of them:
Affordable Rates. Depending on the duration of your trip, you can choose between short-term and long-term airport parking. Anyway, an off-site airport is much cheaper, so you can save your money and spend the most considerable amount on things you really want to see or try while traveling.
Fast service. In contrast with on-site airport parking, which can take quite a long time, off-site parking offers you the convenience of driving directly to the entrance and having a staff member pull your luggage out of your vehicle and load it into the shuttle. Then they will park your car for you. After your baggage is loaded, you can take your seat in the shuttle, which will bring you and your bags to the airport. It is a hassle-free option that is usually faster.
Convenience. When people travel, they may be stressed about making it to the airport on time. If you use off-site parking, you will definitely make your travel experience more convenient, as you use the service of a private company. Even though you may be able to park on-site at the airport in a short-term or long-term airport parking lot, consider using an off-site parking lot service.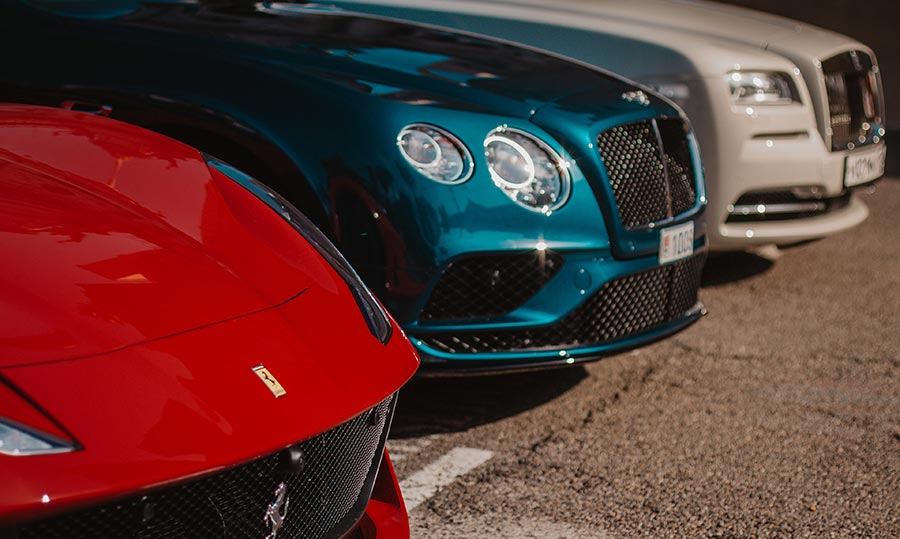 We are glad to say that our booking platform, ParkingNearAirports.io, offers travelers online reservations for parking just outside airports that are convenient and affordable. Our experienced team is dedicated to providing travelers parking options at over 100 airports in the U.S. and Canada. The app allows customers to search and compare parking rates at up to 70 percent savings compared to the cost of on-site parking at all major airports.
With our platform, it only takes a few clicks in the app to reserve a parking spot. Guests receive a booking confirmation and a guaranteed parking space upon arrival at the off-airport parking. In addition, the app helps customers locate the most convenient lots to the airport. Cancellations are easy if plans change with hassle-free, refundable cancellations.
Besides this, we also offer services for top cruise ports in Florida, Louisiana, Maryland, New Jersey, and Texas.
Now let's take a good example. Imagine that you're planning a trip to NYC. So if you're flying from St. Louis, Missouri, you can use cheap
parking near St. Louis Airport
. If you're coming from Jacksonville, Florida, you can choose affordable
airport parking JAX
. It just depends on the place you're flying from.
You can always find everything you need on our official website: the best deals for parking near U.S. and Canadian airports,
airport parking long-term rates
, and much more.