Did you know that nearly one in four people have disabilities? Yet, even though they aren't able to function like healthy people, they also love traveling.
If you have such people in your company, you might be interested to know how to help them enjoy traveling entirely. That's why we decided to share the top 5 tips on becoming an ally to disabled travelers. So let's get to the point!
1. Support legislation that upgrades accessibility.
The Air Carrier Access Act forbids air carrier discrimination against people with disabilities. The ACAA has been enforcing the rules for 35 years but, to be true, needs updating. Congress is currently trying to pass the Air Carrier Amendments Act. It will strengthen ACAA compliance, require airlines to adhere to accessibility standards and, most importantly, improve air travel safety for passengers with disabilities. You can ask your members of Congress to support this law by filling out a simple online form on the official website.
2. Support organizations that are striving to make travel more accessible.
In this case, All Wheels Up can be a perfect example - a wonderful organization, which seeks to provide the opportunity for wheelchair users to stay in their wheelchairs during the flight.
The wheelchair is currently stowed under the plane, and the wheelchair user has to be transferred from their wheelchair into a small "aisle chair" and then back into the plane seat. It makes the flight very uncomfortable as most wheelchairs are custom-fitted. The wheelchairs are also often damaged in-flight (an average of 29 wheelchairs are damaged per day on flights), which not only causes the wheelchair user discomfort and immobility for days, weeks, or even months but also costs the airline millions of dollars in repairs every day.
If you support the All Wheels Up, you do help people with disabilities avoid such stress connected with rough treatment by airline crew members or damage to a wheelchair. Every dollar you donate to All Wheels Up goes toward improving the air travel experience for wheelchair users.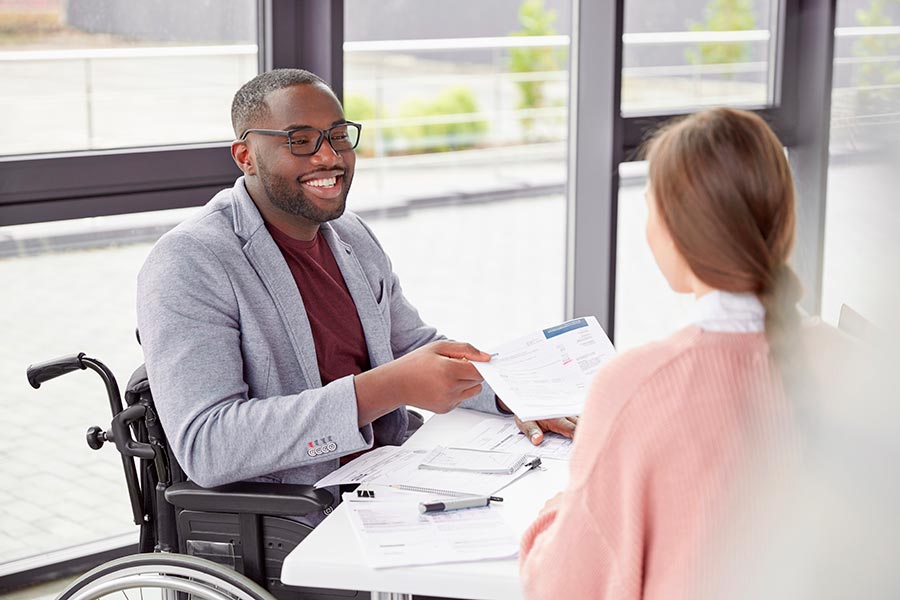 3. Speak up when you see inaccessibility during your trip.
We're going to give you a good example.
If you are walking up the stairs in a restaurant, ask an employee if there is another entrance for wheelchair users. You can get them to think about accessibility for the first time by simply asking such a question. They may never have thought of this scenario before. Often workers will even say, "Well, we never have wheelchair users here, so we don't really need a ramp," but remind them that wheelchair users may have tried to visit, but they can't due to inaccessibility.
If you're telling this in a kind manner, it can be a reason why a restaurant, shop, or attraction becomes accessible.
4. Share accessibility insights online.
When you write about your travel experiences, whether on TripAdvisor, Yelp, on your own social media pages, or elsewhere on the Internet, always try to include information about the availability of the location you're writing about.
Accessible travel information is often complicated to find online. Still, even if you just put in a sentence saying that whatever attraction you have visited has a ramp to enter, it could be of great help. Of course, you don't have to go into full details on accessibility, but any information is super helpful.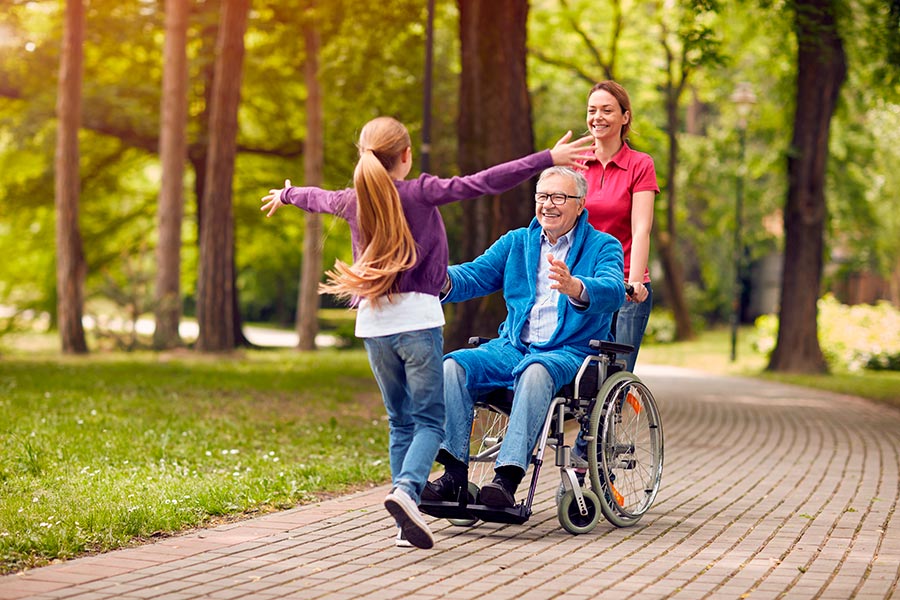 5. Use accessible travel companies to plan your own trips.
What does it mean, you may ask? We'll explain: it's better to use accessible travel booking platforms such as Handiscover to book hotel rooms or use accessibility-focused tour agencies, as you can help them. Sure, sites like Handiscover specialize in accessibility, but they also allow you to book standard rooms.
By supporting travel agencies and booking platforms that cater to every traveler, instead of spending your hard-earned money on discriminating companies, it brings more money into the pockets of inclusive companies. Therefore, they will be able to provide more accessible features to accommodate wheelchair users.
The bottom line
As you see, there are many different ways to help make a trip for people with disabilities much more enjoyable. Just keep in mind the most important thing: by being an ally, you not only improve the lives of others, but you can also improve your outlook on travel and enable you to have a more fulfilling journey.
What about some more helpful tips for travelers?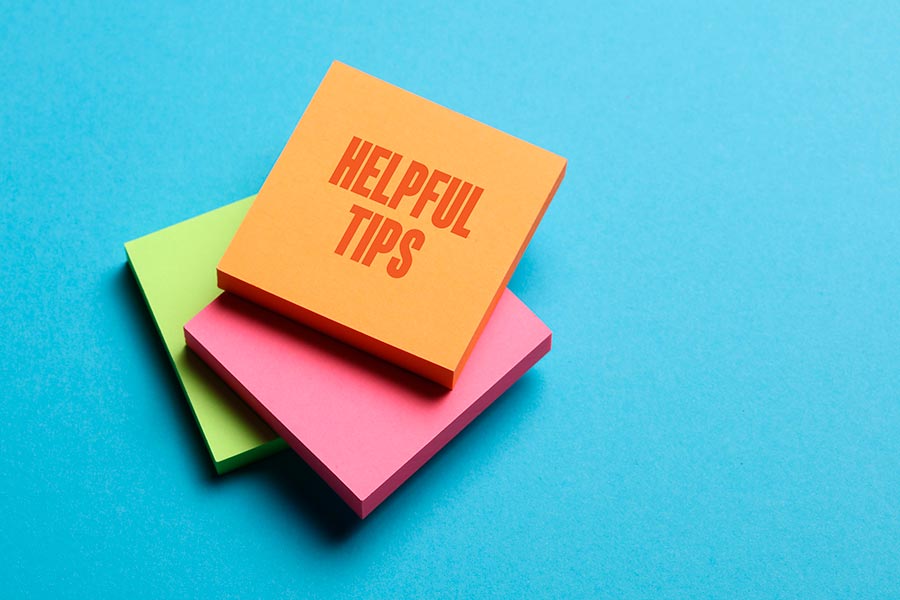 Have you ever heard something about off-site parking? If not, we recommend you take a closer look at this part of the article, as this information will be handy for those who prefer to travel by air and get to the airport by their own car.
Most people suppose that parking at the airport is the fastest and most convenient option for them. However, it's not actually true. We'll explain to you why.
To be true, being in a terminal parking lot isn't convenient at all. Although on-site airport parking is the nearest place where you can leave your vehicle for the period of a trip, you can face the following difficulties:
You will need to find a spot in a crowded lot,
You will need to carry the luggage all the way through the parking lot,
You must pay expensive fees without great service.
Sounds not good, right? However, we found an excellent solution for you - in this case, off-site parking can become a savior for you. So if you're trying to find a parking spot with great service nearby the airport you're flying from and don't want to leave there the most significant part of your budget, pay attention to this option.
How does it work?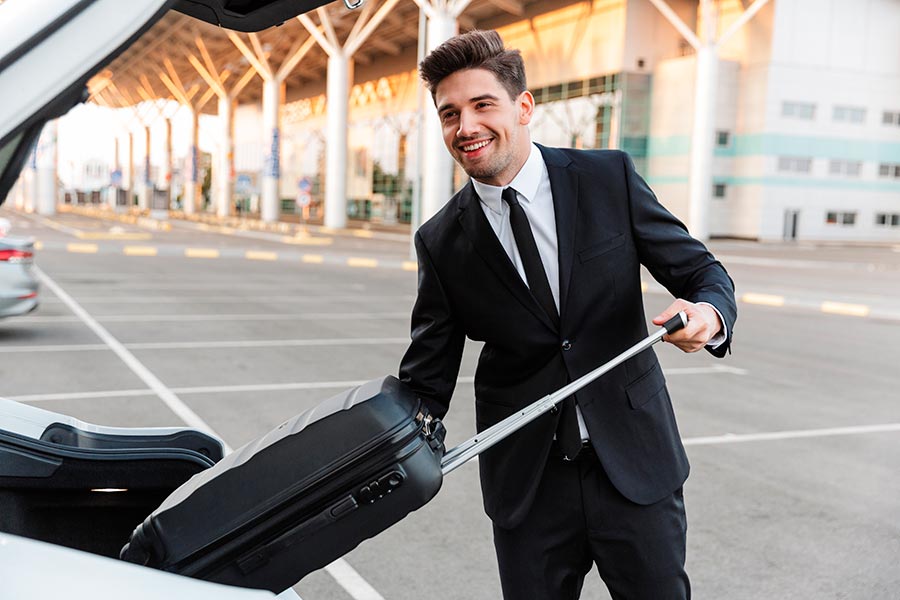 Obviously, people who chose a car as a way to get to the airport want to leave their vehicle safely while traveling and not to face the problems we described above. So what can off-site airport parking offer its customers?
Although a few miles usually separate such parking from the airport, you shouldn't worry about this. Off-site parking provides free shuttles going back and forth between the parking lot and the airport. Thanks to this, it removes any worries about getting stuck in traffic on the way to the airport during peak times. So all you need to do is choose the best time for you and inform the parking lot staff.
How does it work? Actually, everything is straightforward: when you come to the entrance, the staff will remove your luggage from your car and load it onto the shuttle, which will take you and your bags to the terminal. Then, the vehicle will be parked securely.
In addition, this type of parking is much cheaper, and this is good news, as nobody wants to waste money. Therefore, off-site parking is the perfect option to receive excellent service and save money at the same time.
Want to find some great offers? You don't need to go somewhere - just find it right here!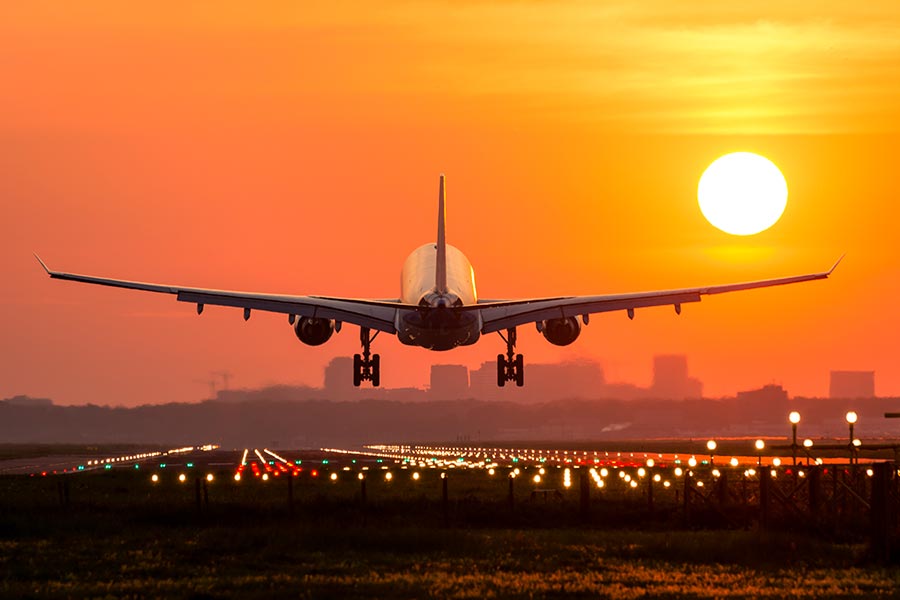 We're glad to inform you that you can find this solution right here. Our booking platform, ParkingNearAirports.io, offers the best prices on airport car parking and bundles hotel and parking packages. Besides, we provide the services for top cruise ports in Florida, Louisiana, Maryland, New Jersey, and Texas.
Our platform allows you to reserve a parking spot through a few clicks within the application. As a result, customers receive a booking confirmation and a guaranteed parking spot upon arrival at the off-airport lot. Besides, if plans change, you can cancel hassle-free and receive a refund.
To understand it better, we would like to give you an example. Let's imagine that you live in New York. If you're planning a trip to Texas, you can use the services of
Newark Airport economy parking
. If you're coming from Texas, the situation is the same - you can choose affordable
parking near DFW Airport
. So it just depends on the place you're flying from.
Also, ParkingNearAirports.io offers its customers special
airport parking reservations coupons
. With the help of these coupons, you can make the price for parking even two times less. So don't forget to use them to save as much money as possible.
You can find all the necessary and helpful information connected with the off-site airport parking on our official website. Enjoy traveling!