The coming holiday season seems to be a bit challenging, especially if we compare it with the previous one. Despite the ongoing pandemic, the demand for domestic travel is rising. Yet, at the same time, there is a lack of airport employees. So it means that we can see the perfect conditions for last-minute flight delays and cancellations.
Obviously, travelers want to know which airline companies they can rely on to get to their destinations on time. That's why we've listed the top 10 most punctual airlines in the United States below, according to the Bureau of Transportation Statistics (BTS). By the way, this ranking is based on data from July 2019 through July 2021. So let's check which companies are credible!
10. Envoy Air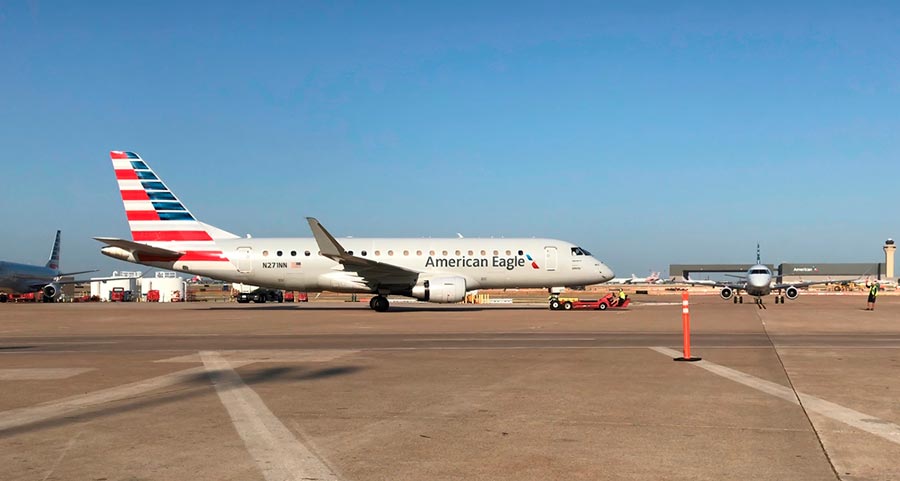 So, the 10th place on our list takes Envoy Air - an American Airlines Group subsidiary company. It arrives on time four out of five times (80.48%). Actually, that's a good enough rate to be in the top 10, but it won't inspire confidence in travelers flying to the regions.
9. United Airlines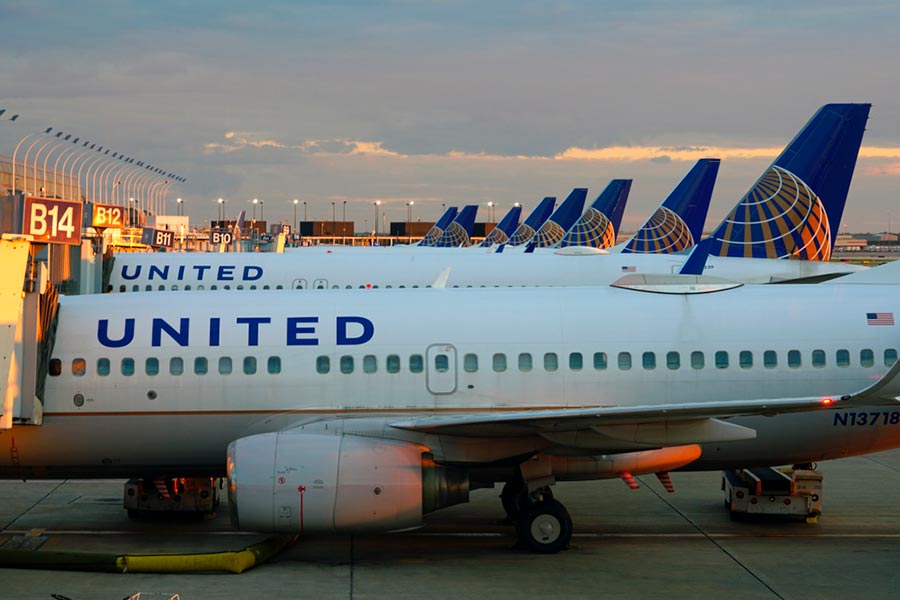 United Airlines ranks the lowest of the "Big Four" U.S. airlines on indicators of flights arriving and departing on time, with 18.6% of the carrier's flights arriving late or canceled altogether.
8. American Airlines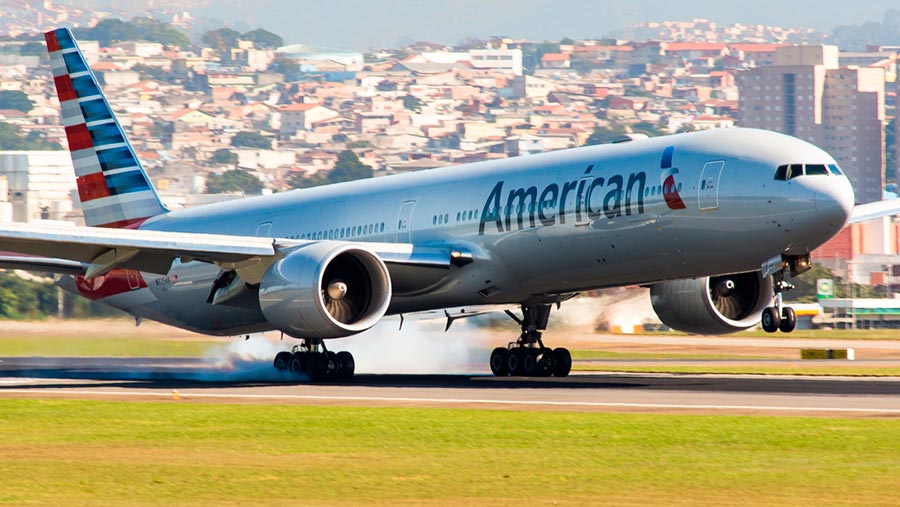 American Airlines is slightly ahead of its competitor United, with a punctual arrival rate of 81.45%, just 0.05% higher than United. By the way, the company canceled nearly 1,400 flights a month ago due to stormy weather and understaffing over Halloween weekend.
7. Spirit Airlines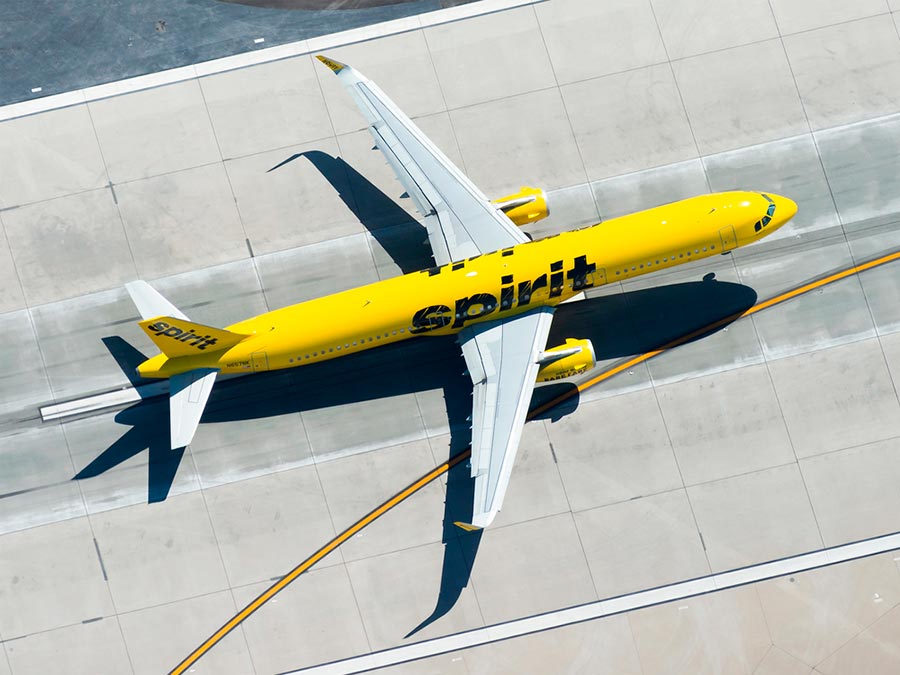 Travelers like to banter about Spirit Airlines' straightforward approach to air travel, but the carrier's percentage of flights arriving and departing on time is 82.04%. That figure surpasses three other U.S. airlines and is just 1.14% behind the other two.
6. Southwest Airlines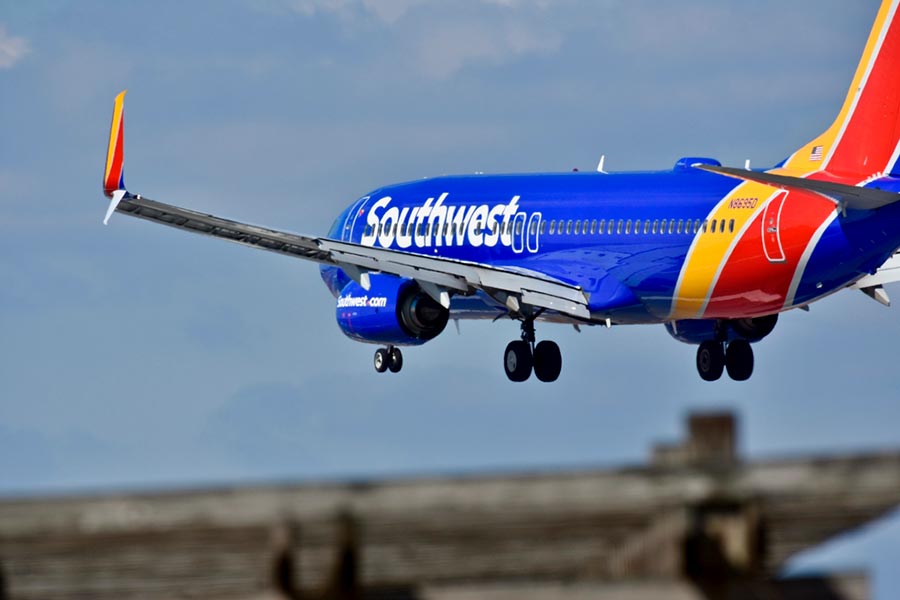 Low-cost carrier Southwest Airlines may have a polarizing boarding process, but it's hard to argue with free luggage and on-time flights.
While Southwest Airlines went through rough times in October and eventually apologized to customers for widespread, costly delays and cancellations, the airline has been relatively consistent in recent years, delaying or canceling less than 17% of its flights over two years from July 2019 to July 2021.
5. Alaska Airlines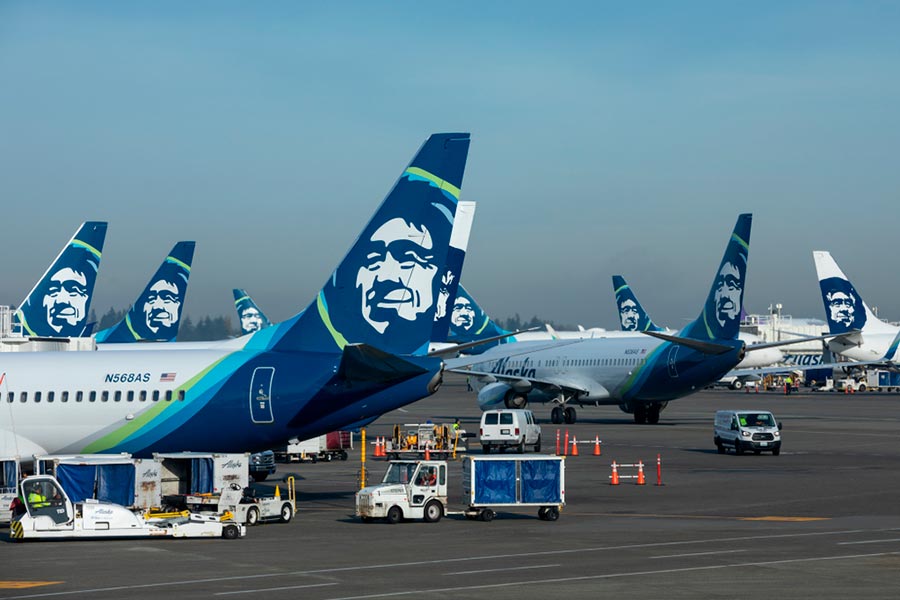 Alaska Airlines continues to be at the forefront of a good flight experience and stands out when it comes to punctuality, keeping flight delays and cancellations to a minimum for customers. As a result, the company ranks fifth in the country with an 83.18 percentage of flights arriving and departing on time.
4. SkyWest Airlines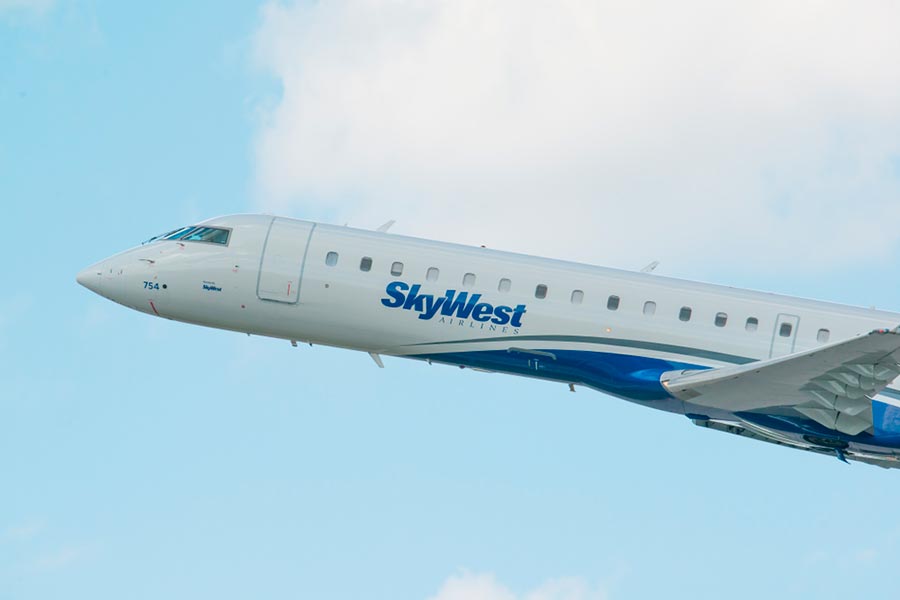 SkyWest Airlines is the largest regional airline in North America in terms of fleet size, the number of passengers carried, and destinations served. In addition, the company takes 5th place regarding timely work in the run-up to the holidays with a flight delay or cancellation rate of less than 16%.
3. Republic Airways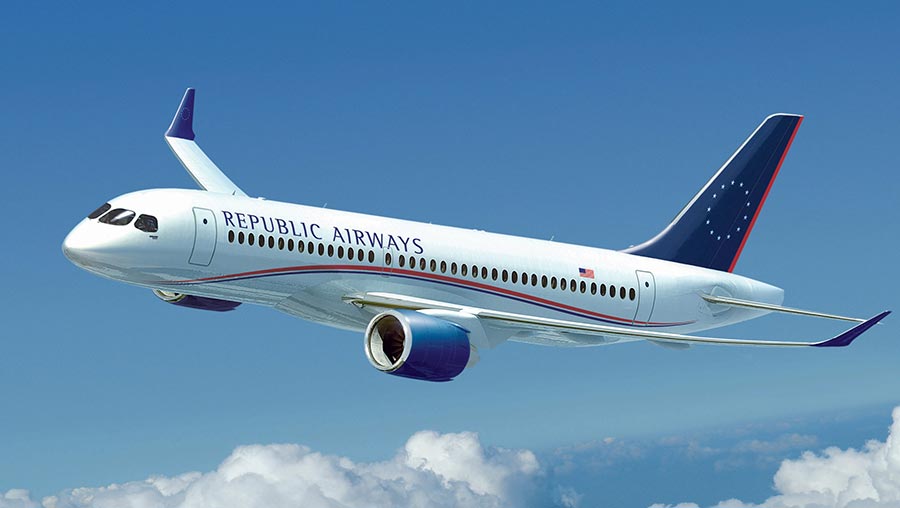 When it comes to regional carriers, it's hard to beat Republic Airways.
Serving both American Eagle, Delta Connection, and United Express, this carrier ranks third in the country in the percentage of flights arriving and departing on time, with a score of 84.27.
Actually, only two older carriers can compete with this company - they're below.
2. Delta Air Lines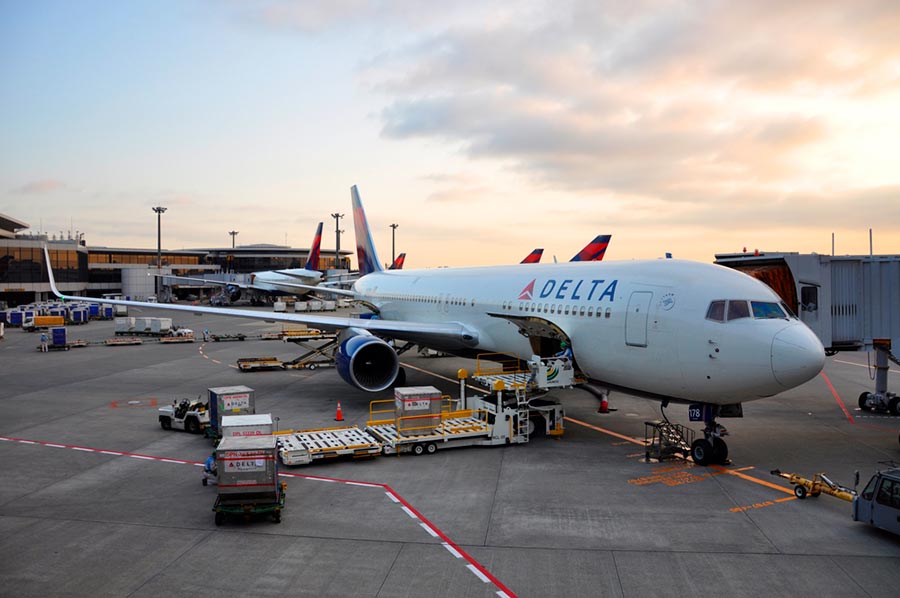 Delta Air Lines has the best on-time arrival and departure rate of the four major U.S. airlines, with only 13.31% of its flights arriving late or being canceled. It's awe-inspiring considering the overall scale of the operator's operations.
1. Hawaiian Airlines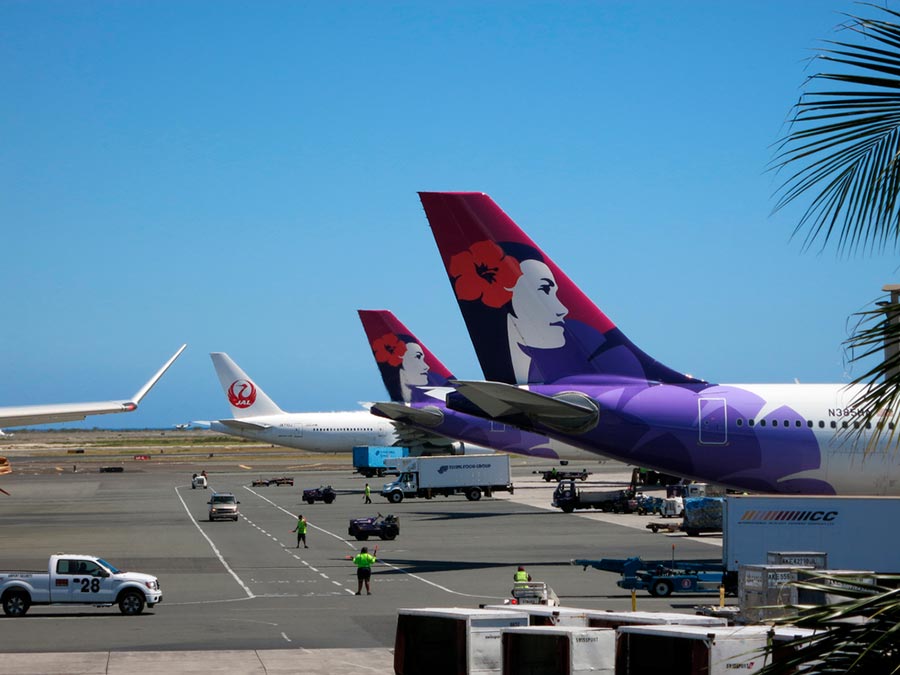 Hawaiian Airlines is the most punctual U.S. airline available to travelers right now, with an 89 percent rate of flights arriving and departing on time.
The carrier's effectiveness has also helped Honolulu Daniel K. Inouye International Airport rose to the top of the airports' list, where travelers are least likely to have a delayed or canceled flight.
Here are some helpful tips for travelers!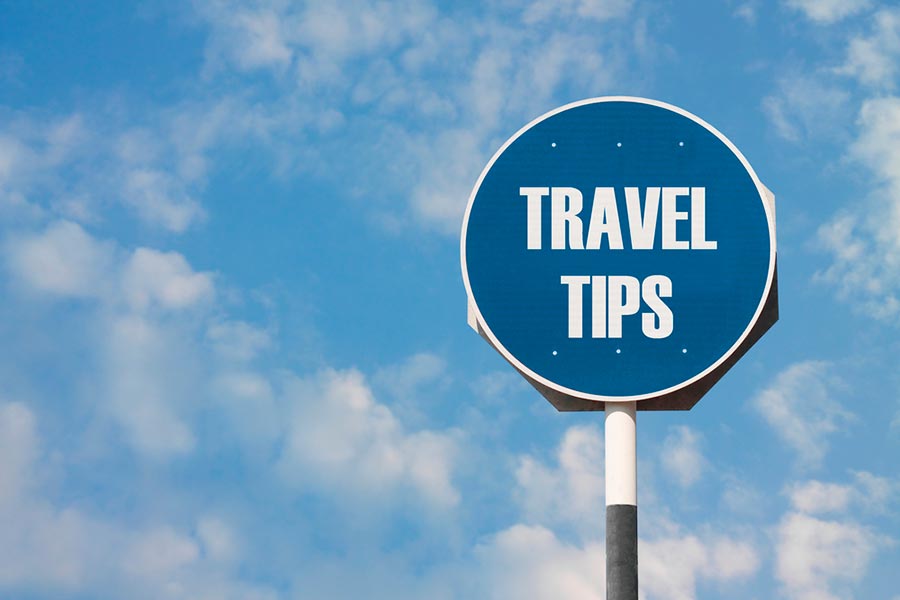 Have you ever heard something about off-site parking? If not, we recommend you take a closer look at this part of the article, as this information will be handy for those who prefer to travel by air and get to the airport by their own car.
Most people suppose that parking at the airport is the fastest and most convenient option for them. However, it's not actually true. We'll explain to you why.
To be true, being in a terminal parking lot isn't convenient at all. Although on-site airport parking is the nearest place where you can leave your vehicle for the period of a trip, you can face the following difficulties:
You will need to find a spot in a crowded lot,
You will need to carry the luggage all the way through the parking lot,
You must pay expensive fees without great service.
Sounds not good, right? However, we found an excellent solution for you - in this case, off-site parking can become a savior for you. So if you're trying to find a parking spot with great service nearby the airport you're flying from and don't want to leave there the most significant part of your budget, pay attention to this option.
How does it work?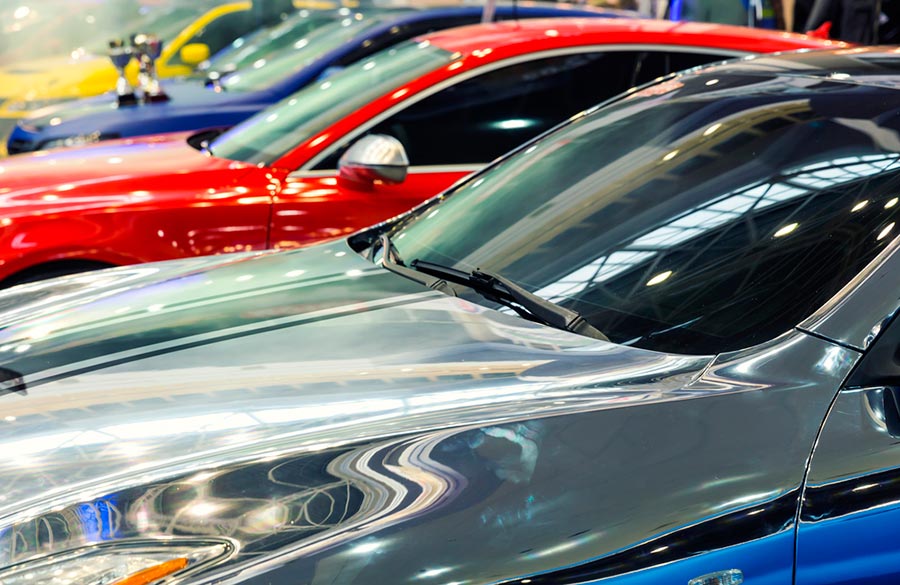 Obviously, people who chose a car as a way to get to the airport want to leave their vehicle safely while traveling and not to face the problems we described above. So what can off-site airport parking offer its customers?
Although a few miles usually separate such parking from the airport, you shouldn't worry about this. Off-site parking provides free shuttles going back and forth between the parking lot and the airport. Thanks to this, it removes any worries about getting stuck in traffic on the way to the airport during peak times. So all you need to do is choose the best time for you and inform the parking lot staff.
How does it work? Actually, everything is straightforward: when you come to the entrance, the staff will remove your luggage from your car and load it onto the shuttle, which will take you and your bags to the terminal. Then, the vehicle will be parked securely.
In addition, this type of parking is much cheaper, and this is good news, as nobody wants to waste money. Therefore, off-site parking is the perfect option to receive excellent service and save money at the same time.
Want to find some great offers? You don't need to go somewhere - just find it right here!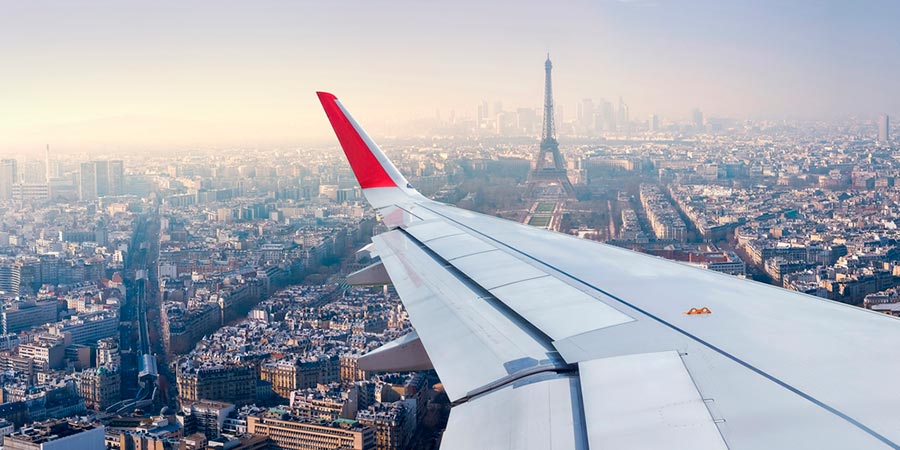 We're glad to inform you that you can find this solution right here. Our booking platform, ParkingNearAirports.io, offers the best prices on airport car parking and bundles hotel and parking packages. Besides, we provide the services for top cruise ports in Florida, Louisiana, Maryland, New Jersey, and Texas.
Our platform allows you to reserve a parking spot through a few clicks within the application. As a result, customers receive a booking confirmation and a guaranteed parking spot upon arrival at the off-airport lot. Besides, if plans change, you can cancel hassle-free and receive a refund.
To understand it better, we would like to give you an example. Let's imagine that you live in Atlanta, Georgia. If you're planning a trip to Los Angeles, California, you can use the services of
cheap parking near Atlanta Airport
. If you're coming from Los Angeles, the situation is the same - you can choose affordable
long-term parking near LAX
. So it just depends on the place you're flying from.
Also, ParkingNearAirports.io offers its customers special
airport parking reservations coupons
. With the help of these coupons, you can make the price for parking even two times less. So don't forget to use them to save as much money as possible.
You can find all the necessary and helpful information connected with the off-site airport parking on our official website. Enjoy traveling!