The Federal Aviation Administration (FAA) has ordered the creation of buffer zones around 50 airports where the use of 5G C-band communication devices will be banned. The ban will be valid for six months from Jan. 19, 2022, when the new 5G systems will be launched by the American telecom operators AT&T and Verizon.
During this time, FAA experts will study the impact of 5G C-band devices on the functioning of airport and aviation systems. In particular, those are systems that facilitate landing in difficult weather conditions. There are concerns that 5G signals using the 3700-3998 MHz frequency could interfere with signals from radar altimeters operating in the 4200-4400 MHz band. The telecom operators say there is no evidence that such disruptions will occur, but the FAA estimates no proof that they won't.
The FAA chose the airports where the threat is potentially greatest. The choice was based on location, traffic, and the likelihood of poor visibility. Among the airports listed were particularly the busiest ones, such as Chicago O'Hare, Orlando International, Los Angeles International, and Dallas/Fort Worth International, as well as airports in areas of frequent fog, such as Seattle/Tacoma International and San Francisco International.
Both Verizon and AT&T originally planned to turn on their 5G C-band devices on Dec. 5, 2021, but concerns about aviation safety forced them to postpone it twice. The FAA originally intended to delay the launch until Jan. 5, 2022. In the end, the agency and operators agreed to turn the service on Jan. 19, giving the FAA extra time to analyze potential threats to airport systems.
In late 2021, the FAA drafted NOTAMs for 46 airports if it couldn't be agreed with 5G operators. If released, it would seriously impact airline operations and many charters and business aircraft. In this situation, the publication of NOTAMs will probably be unnecessary.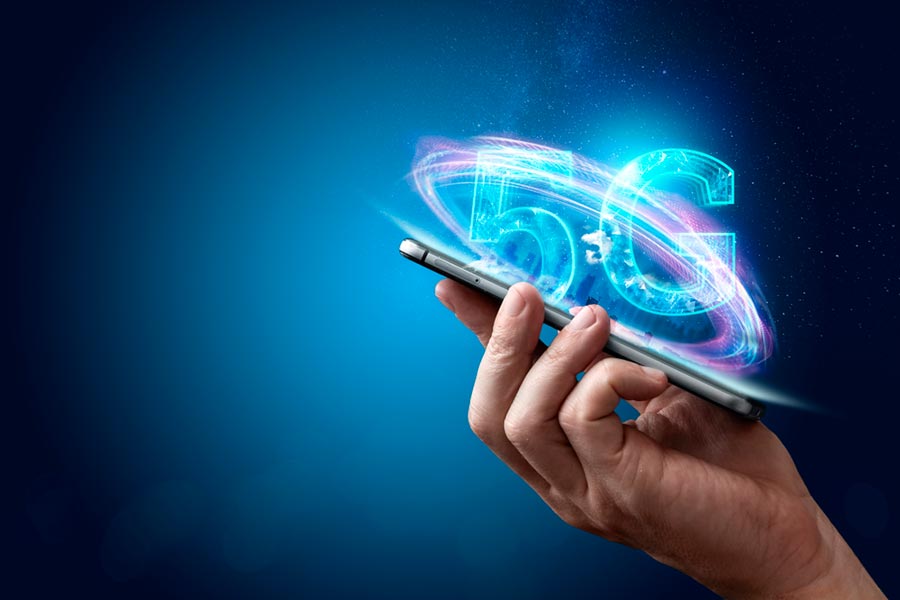 By the way, we would like to convey some information on traveling. It will be handy for those who prefer doing this by air.
If you use your own car to reach the airport, you know it is critical to park it safely for the duration of your trip. Almost every airport has special on-site parking for this purpose. However, travelers aren't ready to spend a lot of money at the beginning of their trip, as this option is pretty costly. So what should we do then?
Our booking platform, ParkingNearAirports.io, offers travelers online reservations for parking just outside airports that are affordable and convenient. Our experienced team is dedicated to providing travelers parking options at over 100 airports in the U.S. and Canada. The app allows customers to search and compare parking rates at up to 70 percent savings compared to the cost of on-site parking at all major airports.
What is actually off-site parking, and which advantages has this parking type, you may ask? So let's take a closer look at this question.
First of all, off-site parking is much cheaper. So you can save money and then spend the most considerable amount on the things you really want to try or see while traveling.
Secondly, off-site parking services are faster. It might seem that it's faster to park your car at the airport, but that's not always the case. Off-site parking offers you the following convenience: when you drive directly up to the entrance, a staff member pulls your luggage out of your vehicle and loads it into the shuttle. Then they park your car for you. After your baggage is loaded, you can take your seat in the shuttle, which will bring you and your bags to the airport. It is a hassle-free option that is usually faster.
Thirdly, it's much more convenient. People are always stressed before the trip, as there are many things you should keep in mind. Not to be late when taking off, fighting traffic, finding a parking place, wondering how long the shuttle service will take, and more can leave you annoyed before you step foot inside the airport. If you choose off-site parking, you are using the assistance of a private company that caters to travelers' needs. Such services can make your trip much more comfortable when you arrive at the airport and return home.
With ParkingNearAirports.io, it takes just a few clicks within the application to reserve a parking spot. Upon arrival at off-airport parking, customers receive a booking confirmation and a guaranteed parking spot. The app helps customers find the most convenient airport parking lots. If plans change, cancellations are hassle-free and refundable.
We also offer you services for top cruise ports in Florida, Louisiana, Maryland, New Jersey, and Texas.
Let's look at an example. Imagine that you live in Seattle, Washington. If you're planning a trip to San Diego, California, you can choose
SeaTac economy parking
. If you're coming from San Diego, the situation is the same - you can use
cheap parking near San Diego Airport
. So it depends just on where you are flying from.
On our official website, you can find the best deals,
airport parking rates
, and other information connected with parking near U.S. and Canadian airports.