Probably, you haven't heard about it, but Charlotte Douglas International Airport (CLT) new terminal doors were opened on April 25th, 1982 for the first time. Altogether, about 50.000 guests came to take a closer look at the new terminal and celebrate Piedmont's newly established hub. Such an airport expansion allowed to mark the beginning of a new era of growth for the region and American Airlines' legacy carrier, Piedmont Airlines. Since that time, American's CLT hub has become the second-biggest across its global network and an economic engine for the Carolinas.
Here's what Haley Gentry, Director of Aviation for Charlotte Douglas International Airport, says about it:
"Over these past 40 years, our partnership went through many challenges, including mergers, bankruptcies, expansions, renovations, recessions, and a global pandemic, and thanks to that, with each year, we become much stronger".
Four decades of growth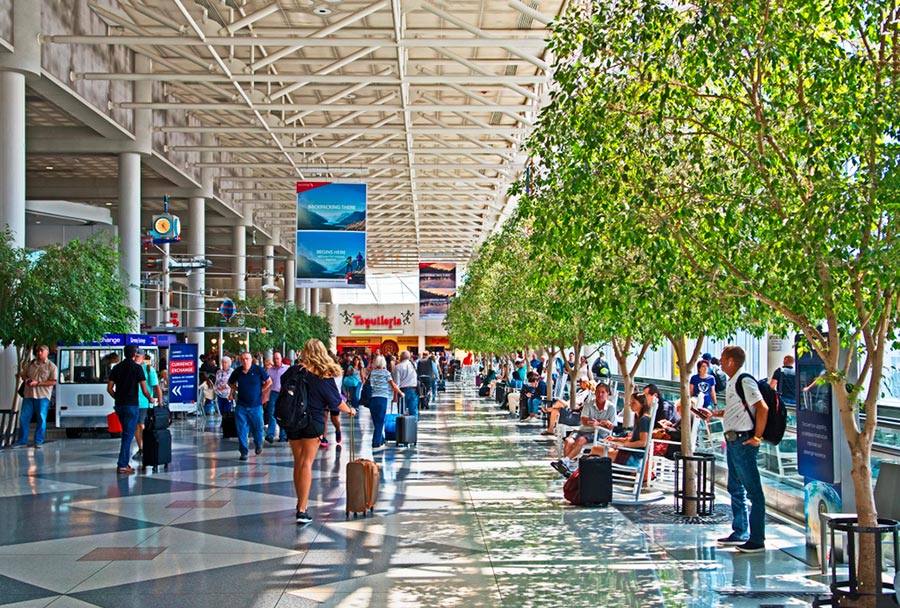 American Airlines' legacy of service in Charlotte traces back to Piedmont Airlines, a regional air carrier, which was founded in North Carolina. It was serving markets across the Southeast. In 1948, Piedmont began commercial operations from Charlotte Regional Airport, but only at the end of the 1970s, its rapid expansion started.
In 1979, Charlotte city leaders opened a new 325,000-square-foot terminal, located across the airfield from the airport's original facilities to serve Piedmont Airlines better, as well as the region's growing aviation market. Once it opened its doors in 1982, the recently established hub – with 86 daily flights to 34 domestic destinations – provided more than 100.000 customers that passed through the airport monthly and the airline's 410 local team members with a considerable upgrade.
By 1984, monthly customer traffic had become three times more, with Piedmont accounting for 70% of all airport traffic. To accommodate the rapid inflow of customers, the officials started several expansion projects that will help to turn CLT into the airline's largest and most consequential hub. During the following decades, CLT has continued to grow under the USAir, US Airways, and American brands, and finally, has become the sixth-busiest global airport by customer traffic in 2021.
Positioned for the future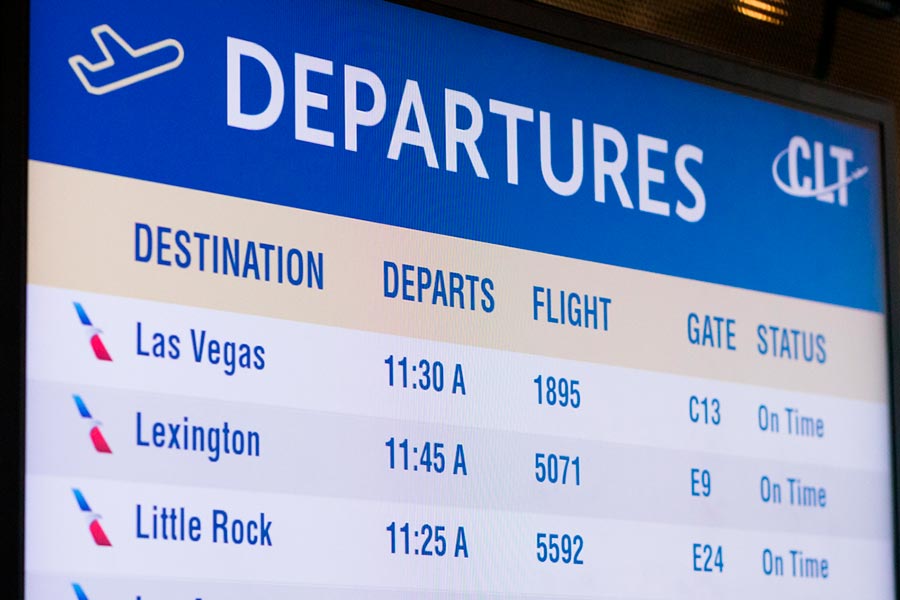 Since the demand for air travel grows day by day, American and the City of Charlotte are working together to sustain the success of those last 40 years, positioning the airport for the future.
What are they working on? Below you'll find all the key details:
Construction of expanded ticket counters, baggage claim areas, security checkpoints, added gates, and taxiways that increase overall capacity and improve operational efficiencies;
American continues to hire thousands of new pilots, flight attendants, mechanics, and frontline team members to respond to both current and future operational needs.
In combination, all of those strategic investments in people, products, and infrastructure show that American Airlines and the Charlotte region are striving for further expansion, including continued growth of its CLT hub to offer their customers the best services among all the competitors.
Traveling with US airlines a lot? If so, here are some helpful tips for your following trip!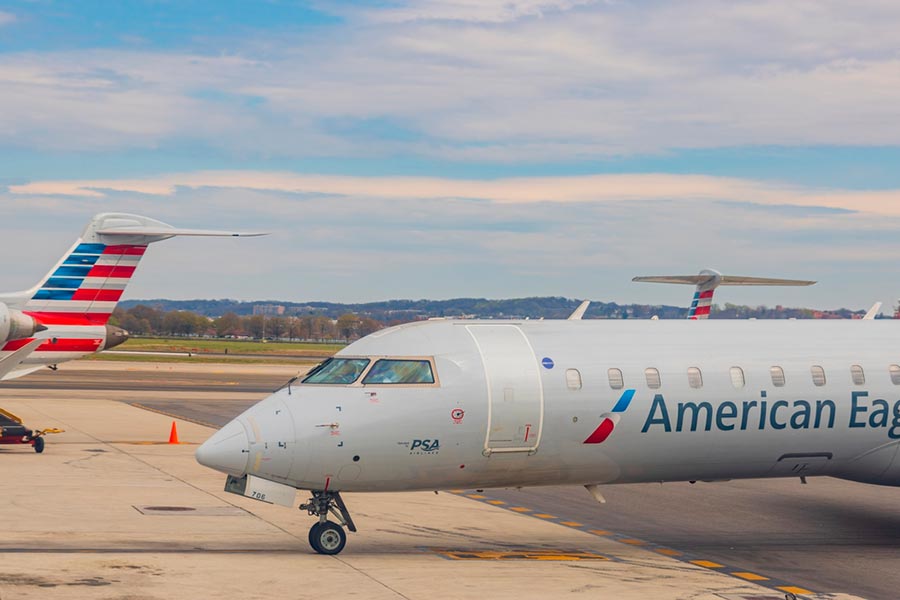 It's pretty clear that everyone wants to save as much money as possible and get excellent services at the same time, especially while traveling. Prefer to get to the airport by your own car? If so, please draw special attention to this part of the article.
We suppose you have used to choose on-site parking if you prefer to get to the airport by your own vehicle. Most people think that it's much more convenient and faster, as it's the nearest area to the place a plane is flying from. However, they probably forget that this type of parking is too costly. Besides, you will have to face the following unpleasant moments:
You will need to find a spot in a crowded lot,
You will need to carry the luggage all the way down the parking lot,
You must pay expensive fees with no service.
Sounds terrible, right? Is there any solution in such a situation, you may ask? We're happy to say - of course, there is one! If you choose to use the services provided by off-site parking, you won't definitely regret it. So let's take a closer look at this parking type.
What is actually off-site parking?
Obviously, no one wants to face all of such difficulties we described above, and you can easily avoid them if you choose an off-site parking option. So let's take a look at how it works.
When you come to the entrance, the staff member pulls your baggage out of your car and loads it to the shuttle, which will take your bags and you later to the airport you're flying from. Then they will find a parking spot and park your car there for you.
Please don't worry about the few miles, which usually separate the parking lot and the airport. Off-site parking usually provides free shuttles to and from the airport for its customers. Thanks to this, you have no worries about getting stuck in traffic on the way to the airport during the peak times. So all you need to do is choose the best time for you and inform the parking lot staff.
In addition, this type of parking is much cheaper, and this is good news, as nobody wants to waste money. Therefore, off-site parking is the perfect option to receive excellent service and save money at the same time.
You can find the best deals right here!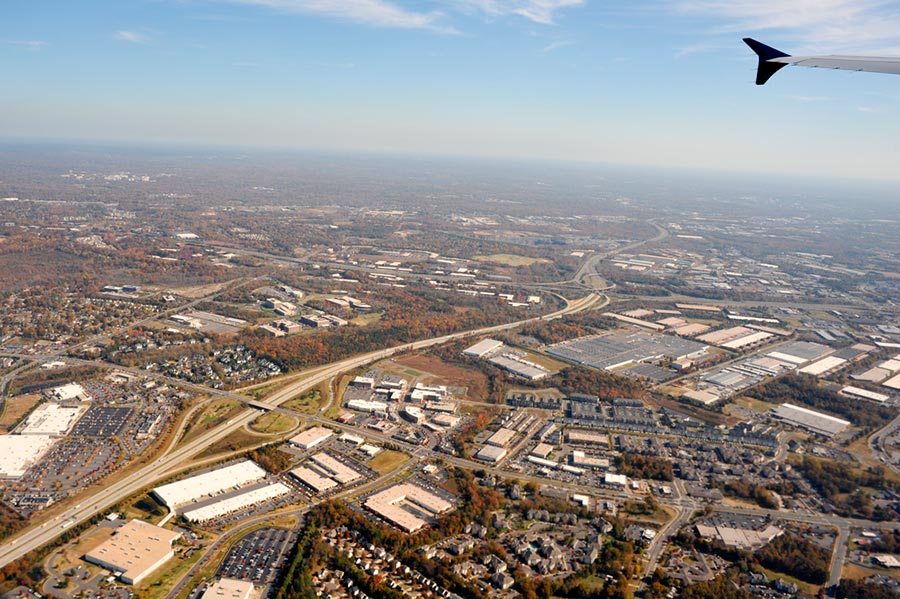 If you're looking for the best deals for airports, you're in the right place.
We are glad to inform you that our booking platform, ParkingNearAirports.io, offers the best prices on airport car parking and bundles hotel and parking packages. Besides, we provide the services for top airports in Florida, Louisiana, Maryland, New Jersey, and Texas.
Our partners are the most reliable parking providers outside the major airports in the United States. We offer their services for passengers who are looking for safe and secure parking for their vehicles.
In addition, we can arrange valet parking, self-parking, or a vehicle to pick you up from the hotel to the terminal and vice versa. Just let us know the dates, choose your preferred services, and we'll get it done for you.
It only takes a few minutes to make a reservation. Get the most affordable rates and experience hassle-free off-site parking.
To understand it better, we would like to give you an example. If your trip starts in Dallas, Texas, you can use the services of cheap
DFW airport shuttle parking
. If you're flying from the McCarran International Airport (Las Vegas, Nevada), you can choose
long-term parking near Las Vegas Airport
. So it just depends on the place you're leaving from.
Also, ParkingNearAirports.io offers its customers special
parking coupons
. With the help of these coupons, you can make the price for parking even two times less. So don't forget to use them to save as much money as possible.
You can find all the necessary and helpful information connected with the off-site airport parking on our official website. Enjoy traveling!