Street food is kind of a lifeboat for people while traveling – it's a pick-me-up snack before boarding long-distance trains or overnight buses. However, those in the know consider this one of the best ways to communicate with locals and taste the most delicious and freshest in the countries they're visiting as well. During your next trip, try to abandon the restaurants – below is a list of the fantastic street food all over the world you should definitely try. Let's get to it!
1. Fish and Chips, UK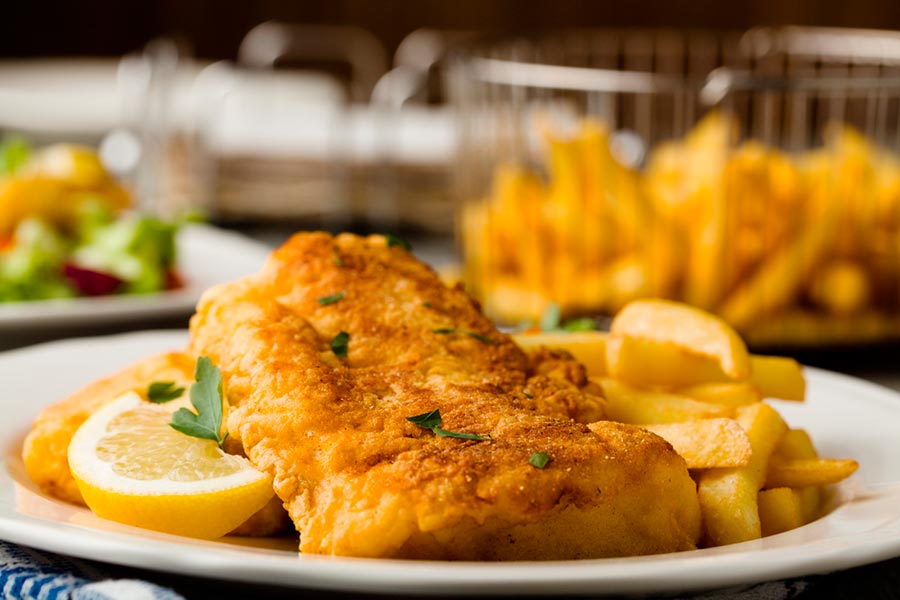 Every Friday, fish, and chips are delivered to many households who are too lazy to cook dinner at the end of the working week. Nevertheless, this wonderful British dish somehow tastes better out of paper than on a plate, especially when standing on a cold concrete sea wall in the off-season after an invigorating winter walk. We recommend you try the chippie in Aldeburgh, Suffolk – there's a reason why lines stretch around the block, even when it's raining.
2. Supplì, Italy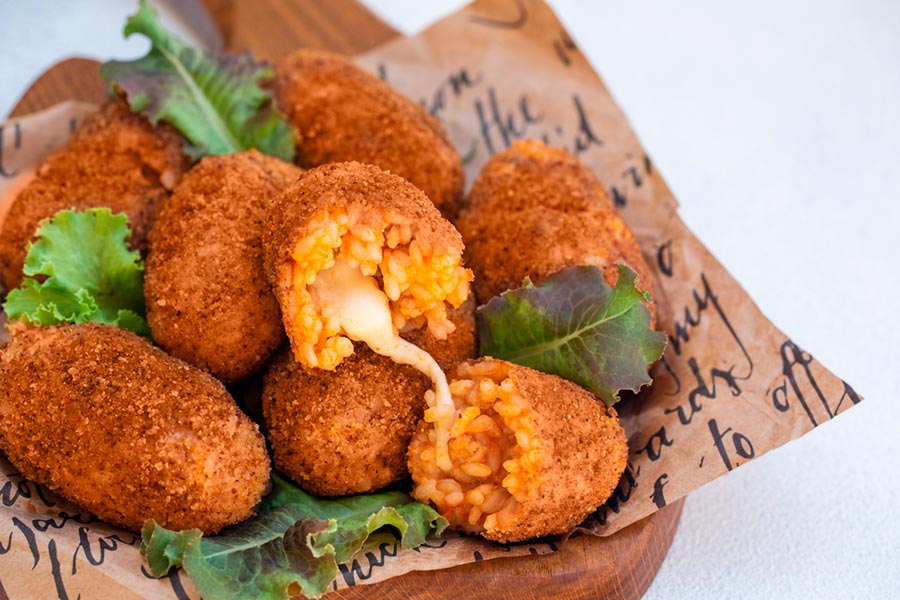 Do you think that Italian street food starts and ends with gelato? If so, we're here to convince you you're wrong – being in this country, pay special attention to supplì. You'll find these yummy snacks in Rome: rice balls in tomato sauce, stuffed with mozzarella, covered with breadcrumbs, and deep-fried. Pull them apart in your fingers and you'll soon understand why they're nicknamed "supplì al telefono" – the hot mozzarella stretches to resemble a phone cable.
3. Vada Pav, India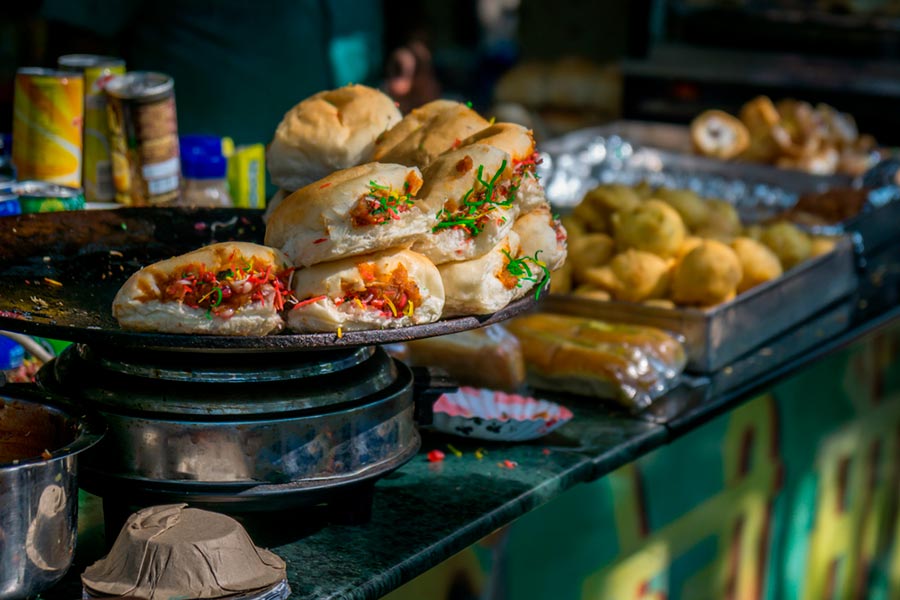 If you're planning a trip to Mumbai or any other city in India, you'll have a chance to try Wada Pav – the local version of a vegetarian burger. The patty is made with spicy potatoes, deep-fried in flour, and served with flavorful chutneys.
4. Wurst, Germany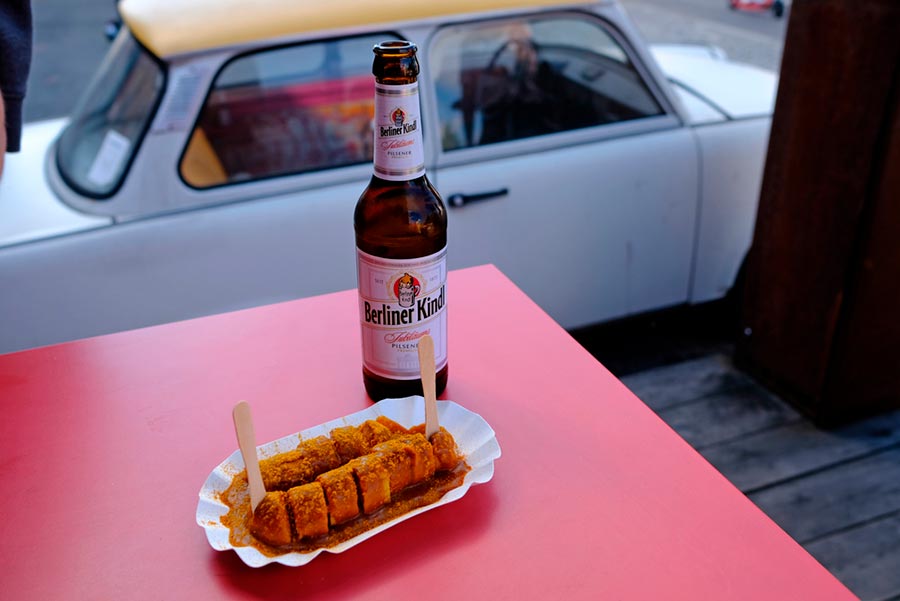 German sausage, known in the German language as "Wurst", has been a favorite dish among locals for centuries. Since each region is associated with a different type, you'll see various sausages in the cities: in Nuremberg, you'll definitely like Drei im Weggla – three little sausages sandwiched between a crusty bap and richly spread with mustard; in Munich, in turn, it'll be Weisswurst – a white veal and pork sausage, which exists since 1857. In addition, there is something new that might attract you – currywurst, popularized by American GIs stationed in Berlin after the Second World War.
5. Egg Waffles, Hong Kong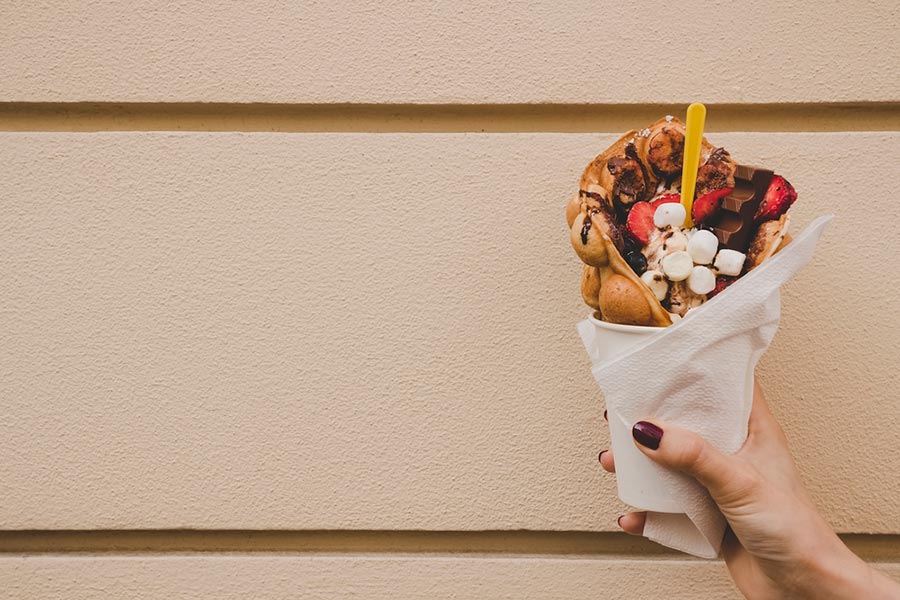 History says that Hong Kong egg waffles, also called egg puffs or bubble waffles, appeared in the 1950s. A shopkeeper got his eggs, but they were all broken. To cut his losses, he created a snack by mixing eggs with sugar, milk, butter, and flour, which were baked in molds. Voila! The egg waffle was born.
Want to try all of those street food options? If so, take a closer look at our helpful tips for your next trip!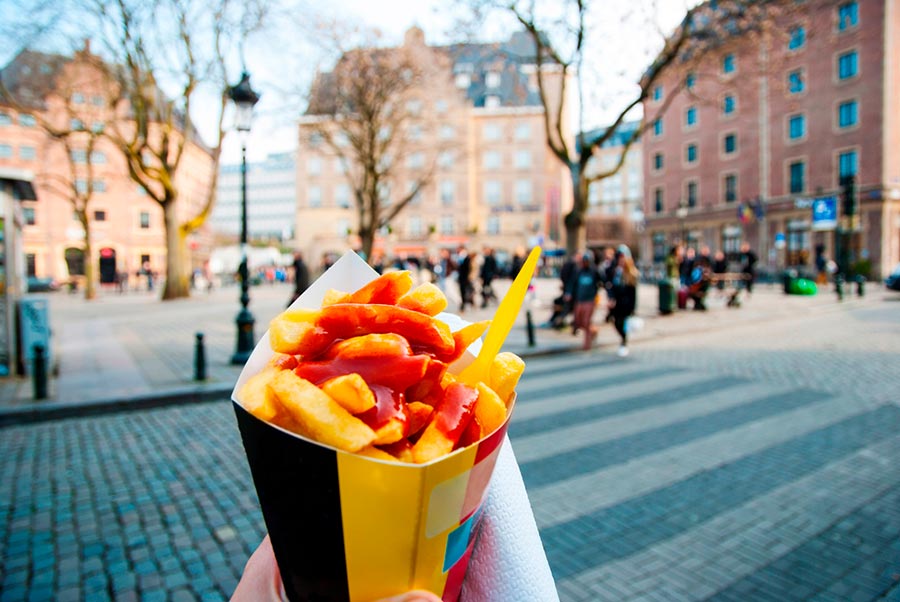 It's pretty clear that everyone wants to save as much money as possible and get excellent services at the same time, especially while traveling. Prefer to get to the airport by your own car? If so, please draw special attention to this part of the article.
We suppose you have used to choose on-site parking if you prefer to get to the airport by your own vehicle. Most people think that it's much more convenient and faster, as it's the nearest area to the place a plane is flying from. However, they probably forget that this type of parking is too costly. Besides, you will have to face the following unpleasant moments:
You will need to find a spot in a crowded lot,
You will need to carry the luggage all the way down the parking lot,
You must pay expensive fees with no service.
Sounds terrible, right? Is there any solution in such a situation, you may ask? We're happy to say - of course, there is one! If you choose to use the services provided by off-site parking, you won't definitely regret it. So let's take a closer look at this parking type.
What is actually off-site parking?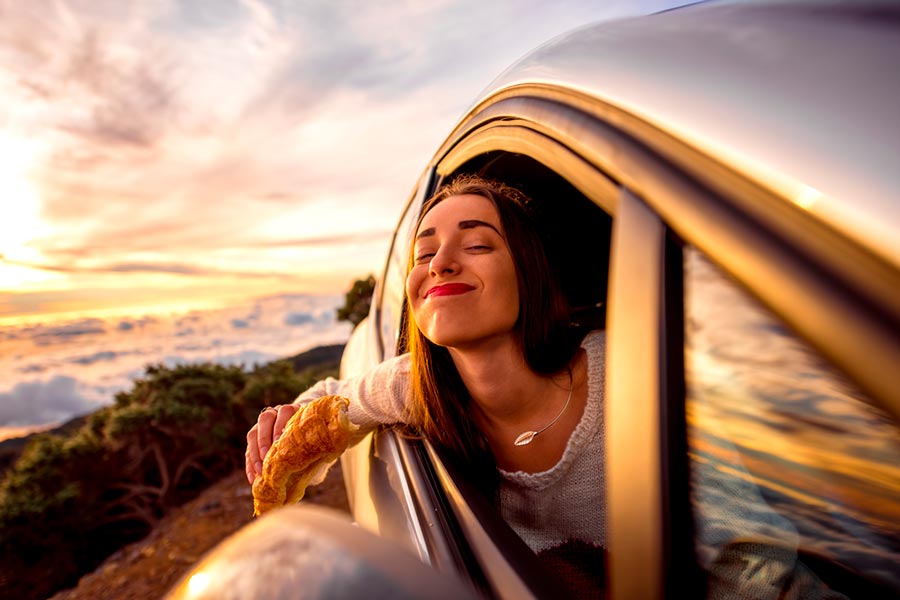 Obviously, no one wants to face all of such difficulties we described above, and you can easily avoid them if you choose an off-site parking option. So let's take a look at how it works.
When you come to the entrance, the staff member pulls your baggage out of your car and loads it to the shuttle, which will take your bags and you later to the airport you're flying from. Then they will find a parking spot and park your car there for you.
Please don't worry about the few miles, which usually separate the parking lot and the airport. Off-site parking usually provides free shuttles to and from the airport for its customers. Thanks to this, you have no worries about getting stuck in traffic on the way to the airport during the peak times. So all you need to do is choose the best time for you and inform the parking lot staff.
In addition, this type of parking is much cheaper, and this is good news, as nobody wants to waste money. Therefore, off-site parking is the perfect option to receive excellent service and save money at the same time.
You can find the best deals right here!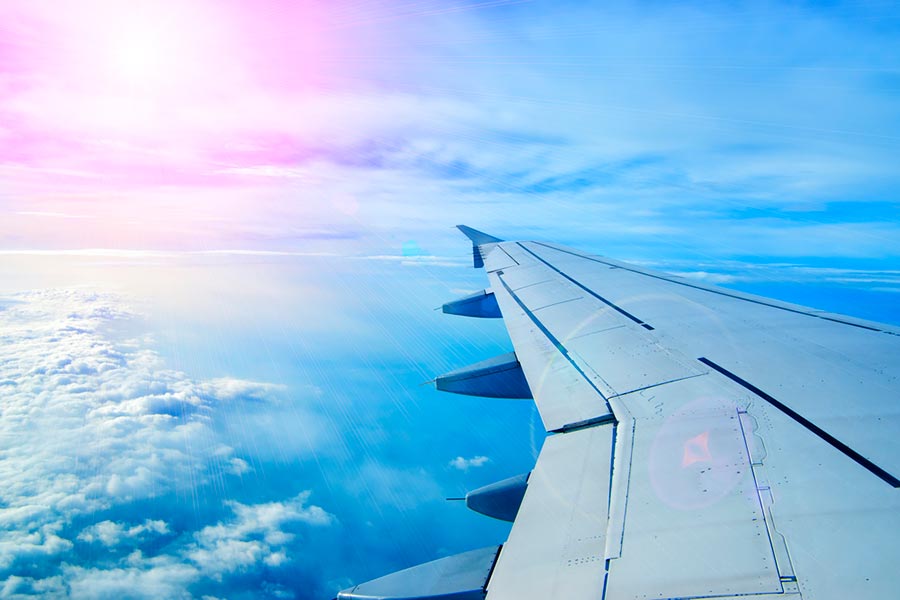 If you're looking for the best deals for airports, you're in the right place.
We are glad to inform you that our booking platform, ParkingNearAirports.io, offers the best prices on airport car parking and bundles hotel and parking packages. Besides, we provide the services for top cruise ports in Florida, Louisiana, Maryland, New Jersey, and Texas.
Our partners are the most reliable parking providers outside the major airports in the United States. We offer their services for passengers who are looking for safe and secure parking for their vehicles.
In addition, we can arrange valet parking, self-parking, or a vehicle to pick you up from the hotel to the terminal and vice versa. Just let us know the dates, choose your preferred services, and we'll get it done for you.
It only takes a few minutes to make a reservation. Get the most affordable rates and experience hassle-free off-site parking.
To understand it better, we would like to give you an example. If your trip starts in Kansas City, Missouri, you can use the services of cheap
parking near MCI
. If you're flying from the McCarran International Airport, you can choose affordable
Las Vegas McCarran Airport parking
. So it just depends on the place you're leaving from.
Also, ParkingNearAirports.io offers its customers special
parking coupons
. With the help of these coupons, you can make the price for parking even two times less. So don't forget to use them to save as much money as possible.
You can find all the necessary and helpful information connected with the off-site airport parking on our official website. Enjoy traveling!