Our planet is home to an astonishing kaleidoscope of colors – natural pink lakes, rainbow mountains, and colorful villages. Some of such beguiling corners create a visual bold trip. If you're a curious wanderer or a photographer who is looking for landscapes of rainbow hues and jewel tones, here are the world's most colorful places in 5 stunning photos – discover everything you wish. Enjoy!
1. Chefchaouen, Morocco
The majestic Rif Mountains' twin peaks are hidden by the Blue Pearl of Morocco. This town is undoubtedly the most lovely place in the country because of the town's blue exterior, which ranges in color from powder to navy. Jews seeking refuge from Hitler in the 1930s introduced the custom of dyeing objects blue, a symbol of heaven, and this is how the mountain village's color scheme appeared.
2. Keukenhof, Netherlands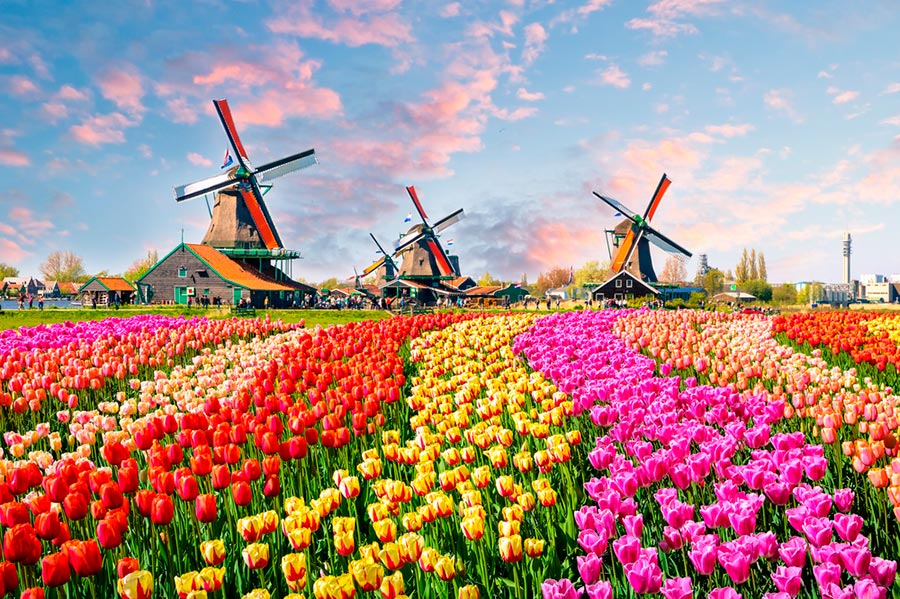 One of the most popular tourist locations in the Netherlands is Keukenhof Gardens, which draws over 1.4 million tourists each year. Annually, 40 gardeners plant seven million flower bulbs throughout the garden's 32 hectares, and in the spring, the entire area bursts into a vibrant display of stunning tulips, fragrant hyacinths, and sunny yellow daffodils. The Keukenhof Gardens are accessible by vehicle and bike from the nearby town of Lisse, as well as by bus from Amsterdam Airport Schiphol during their annual eight-week opening window in March through May.
3. Grand Prismatic Spring, Yellowstone, USA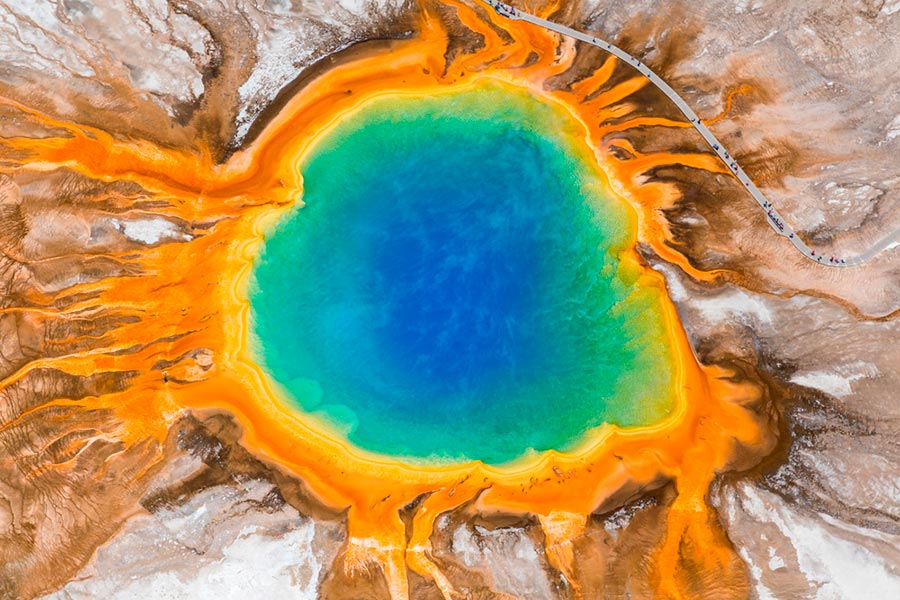 The Grand Prismatic Spring is the largest hot spring in America and the third largest in the world, measuring 121 feet deep and 370 feet broad. In Wyoming's Yellowstone National Park, which is home to half of the world's geysers, fumaroles, and mud pots, its hot turquoise lake is ringed by bands of algae in a variety of colors.
4. St. John's, Newfoundland, Canada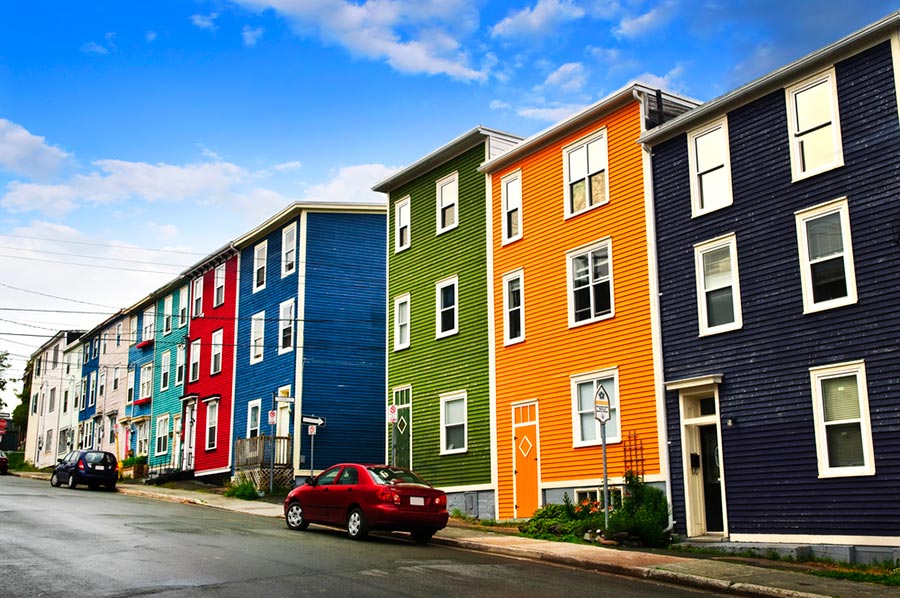 St. John's, located on the eastern side of the island of Newfoundland, is made up of a maze of hilly avenues that are bordered by candy-colored row homes – that's why it got the name "Jelly Bean Row." Although St. John is the largest city in Newfoundland, it has a pleasantly small-town Canadian atmosphere thanks to its many artists, musicians, and charming local pubs.
5. The Wave, Arizona, USA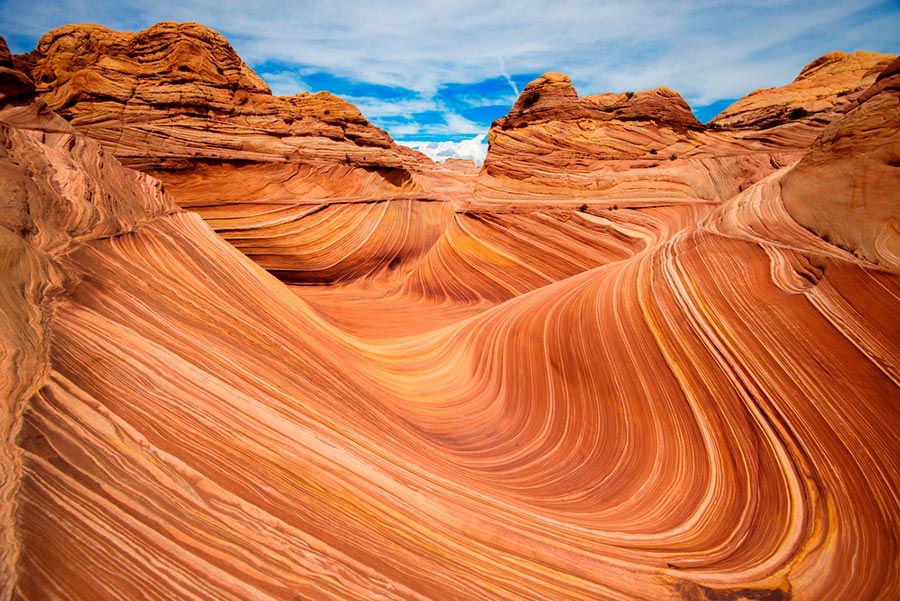 Wind erosion sculpted the enormous waves into Arizona's Vermilion Cliffs National Monument's sandstone formation, giving the geological wonder its nickname – The Wave. To preserve its delicate beauty, this attraction currently only allows 20 visitors each day. Ten of the daily permits can be obtained via a lottery system four months in advance online.
Want to see all of those natural wonders with your own eyes?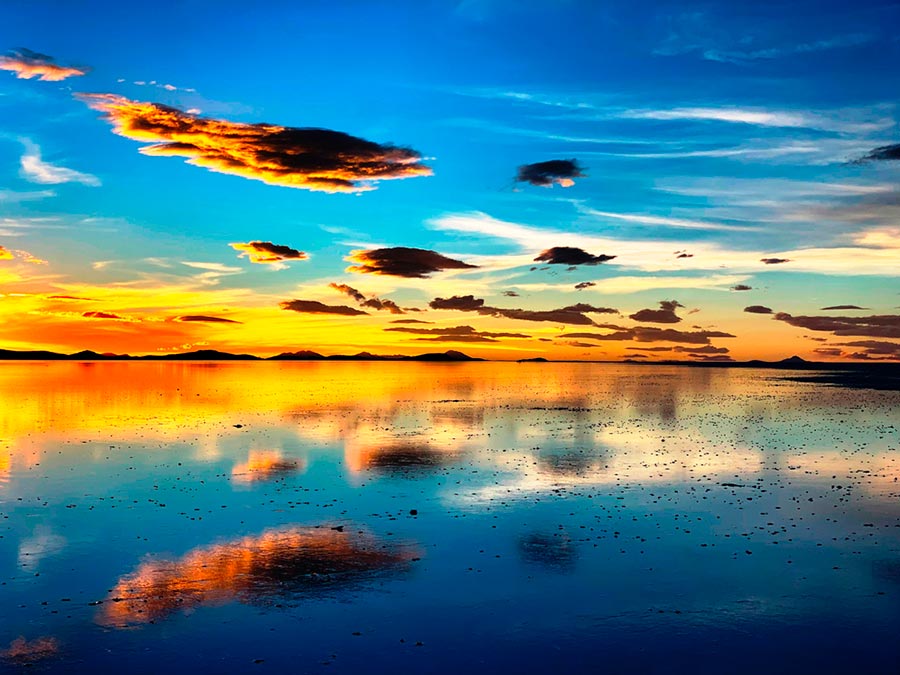 If so, don't waste your time and set out on a journey! We've prepared some helpful tips for you – this information will be handy for those who prefer to travel by air.
If you get to the airport by car, you always need to find a good parking space for your vehicle to leave for the period of a trip. In most cases, airports have special on-site parking for that purpose. However, such a parking lot is pretty costly most of the time, and people aren't ready to spend a lot of money at the beginning of a trip. So is there any solution?
The best way to solve this problem is to choose off-site parking. Why, you may ask? We will explain.
There are many reasons which can prove the benefit of this parking type. Here are some of them:
Affordable Rates. Depending on the duration of your trip, you can choose between short-term and long-term airport parking. Anyway, an off-site airport is much cheaper, so you can save your money and spend the most considerable amount on things you really want to see or try while traveling.
Fast service. In contrast with on-site airport parking, which can take quite a long time, off-site parking offers you the convenience of driving directly to the entrance and having a staff member pull your luggage out of your vehicle and load it into the shuttle. Then they will park your car for you. After your baggage is loaded, you can take your seat in the shuttle, which will bring you and your bags to the airport. It is a hassle-free option that is usually faster.
Convenience. When people travel, they may be stressed about making it to the airport on time. If you use off-site parking, you will definitely make your travel experience more convenient, as you use the service of a private company. Even though you may be able to park on-site at the airport in a short-term or long-term airport parking lot, consider using an off-site parking lot service.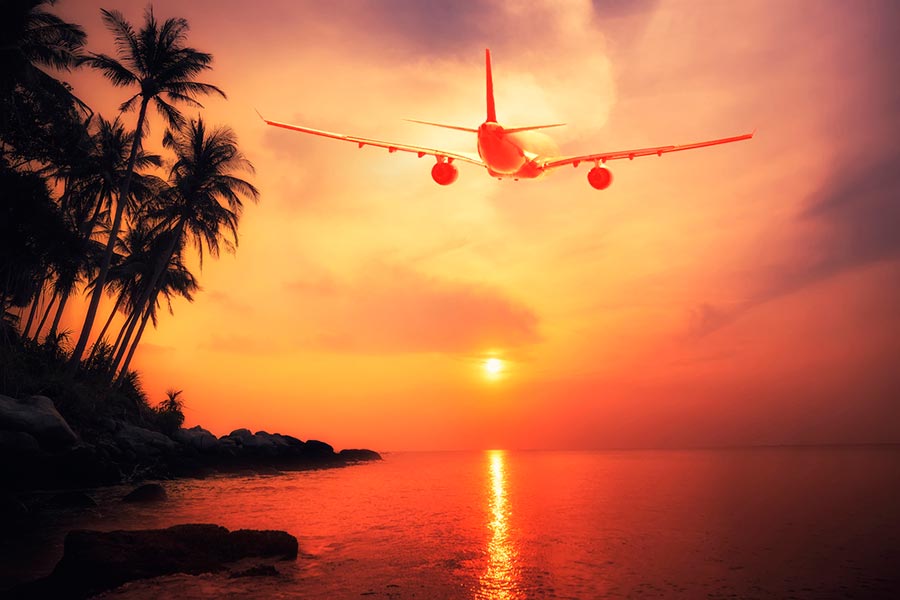 We are glad to say that our booking platform, ParkingNearAirports.io, offers travelers online reservations for parking just outside airports that are convenient and affordable. Our experienced team is dedicated to providing travelers parking options at over 100 airports in the U.S. and Canada. The app allows customers to search and compare parking rates at up to 70 percent savings compared to the cost of on-site parking at all major airports.
With our platform, it only takes a few clicks in the app to reserve a parking spot. Guests receive a booking confirmation and a guaranteed parking space upon arrival at the off-airport parking. In addition, the app helps customers locate the most convenient lots to the airport. Cancellations are easy if plans change with hassle-free, refundable cancellations.
Besides this, we also offer services for top cruise ports in Florida, Louisiana, Maryland, New Jersey, and Texas.
Now let's take a good example. Imagine that you're planning a trip to Phoenix, Arizona. This state is located in the Southwest of the country. So if you're flying from Calgary, Canada, you can use cheap
YYC long-term parking
. If you're coming from Idaho Falls, Idaho, you can choose affordable
parking near IDA Airport
. It just depends on the place you're flying from.
You can always find everything you need on our official website: the best deals for parking near U.S. and Canadian airports,
airport parking rates
, and much more.