Even though the risk of getting infected with Covid-19 while flying is considered pretty low thanks to the mask requirements, HEPA filtration systems, and enhanced sanitation measures, it's still possible to get sick even before your vacation starts, especially when you need to spend hours in a metal tube with dozens – if not hundreds – of strangers.
Fortunately, there are some ways to minimize the spread of germs in the lavatory. Today's article will tell you how it's possible to pee on a plane hygienically – just read carefully, take some notes, and let's get to the point!
1. Disinfect Surfaces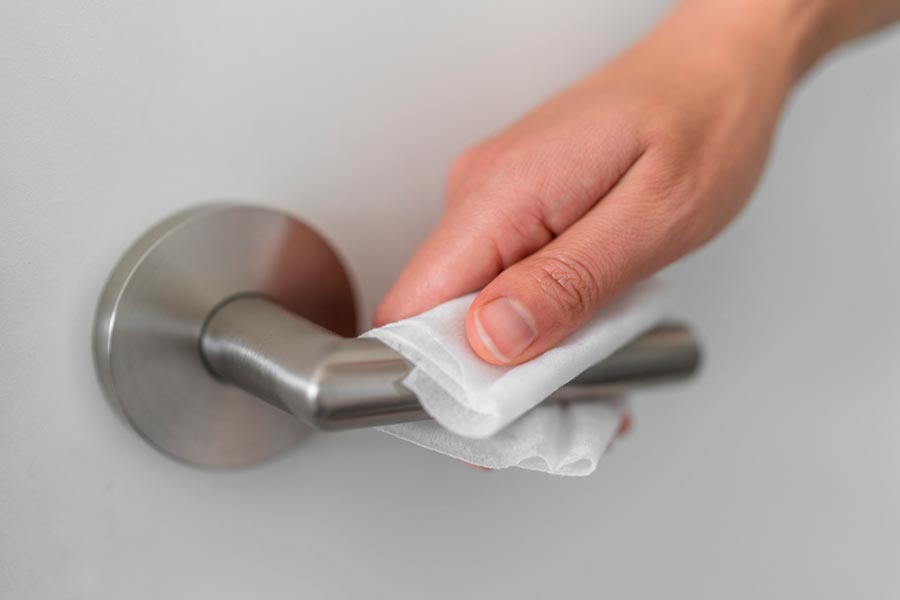 Michelle Barron, the senior medical director of infection prevention and control at UCHealth in Colorado, advises the following:
"I have a routine when I fly because I'm an infection prevention specialist who travels frequently. I clean the tray table, armrests, and everything else that may have been touched with a disinfecting wipe after I take a seat. After that, I wash my hands with hand sanitizer. The same procedure applies in a lavatory."
2. Avoid Touching as Much as You Can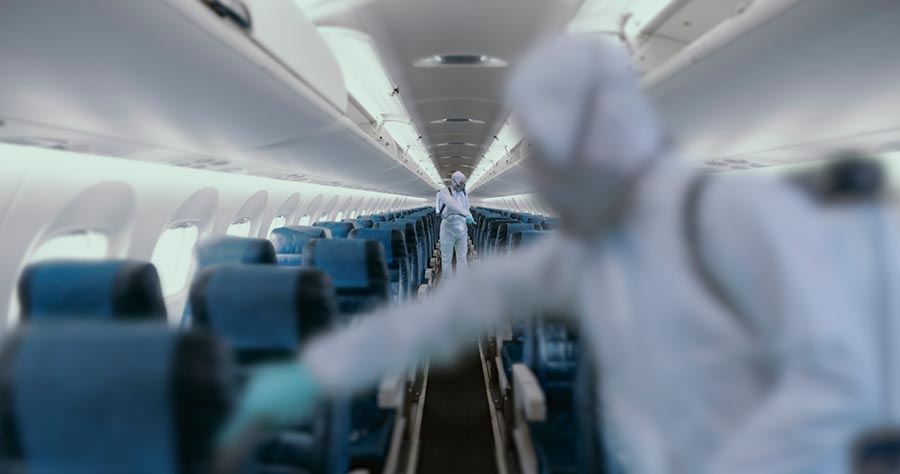 Any surfaces you must touch should be protected from your naked hands by something.
The restroom certainly has more germs since more people use it, according to Barron. Therefore, it's crucial to avoid excessive surface contact and only touch door handles, toilet lids, sink handles, etc. with disposable items like paper towels.
3. Think About Not Wiping Using Toilet Paper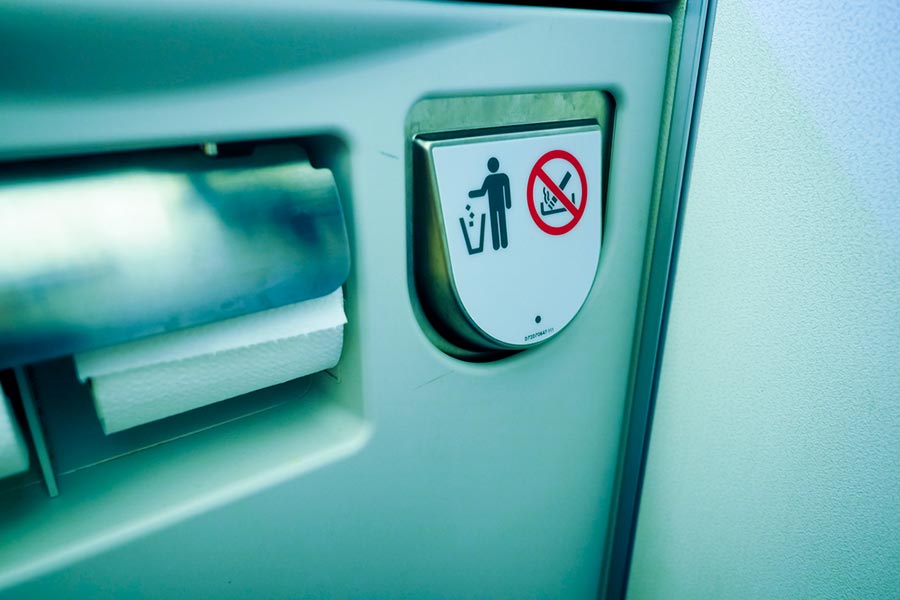 Brenda Orelus, a flight attendant and the creator of Krew Konnect, stated, "My biggest airplane bathroom trick is utilizing the airplane tissues instead of the toilet paper."
Earlier this year, Orelus shared this bathroom tip on Instagram and explained that because toilet paper is typically placed at a lower level, it's often more exposed to liquids.
According to Orelus, tissue paper is often found at eye level on airplanes. The likelihood that any liquid spilled on it is actually water is significantly increased.
4. Before Flushing, Close the Lid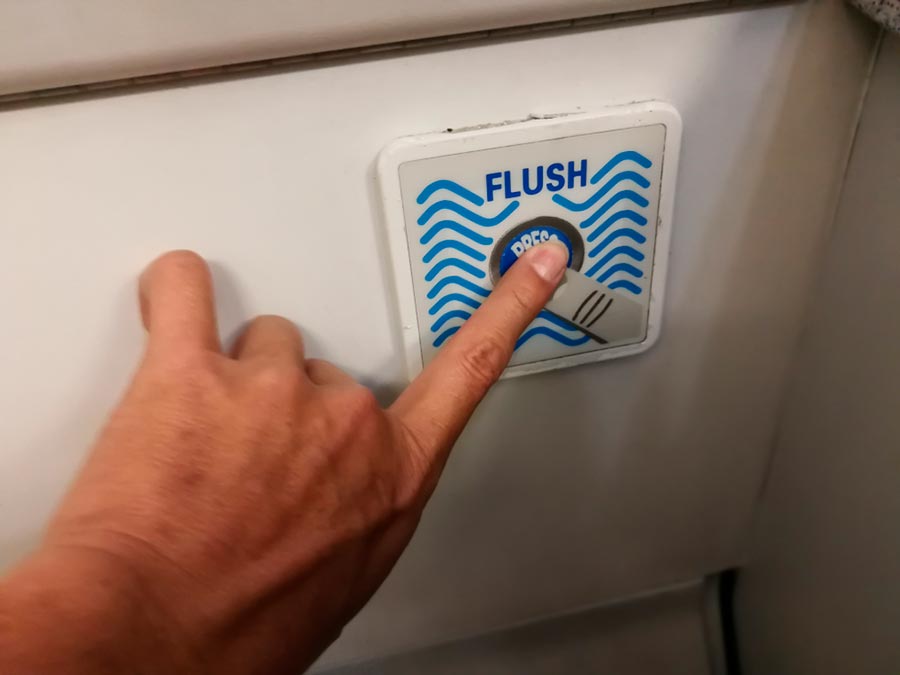 We're aware that infectious bacteria can disperse through "toilet plumes" – the particles generated when a toilet is flushed. These bathroom aerosols have the potential to spread infections like Covid-19.
There is an effective route to help in overcoming this.
To prevent the transmission of germs during the flush cycle, Barron advised closing the toilet lid before flushing.
5. Use a Hand Sanitizer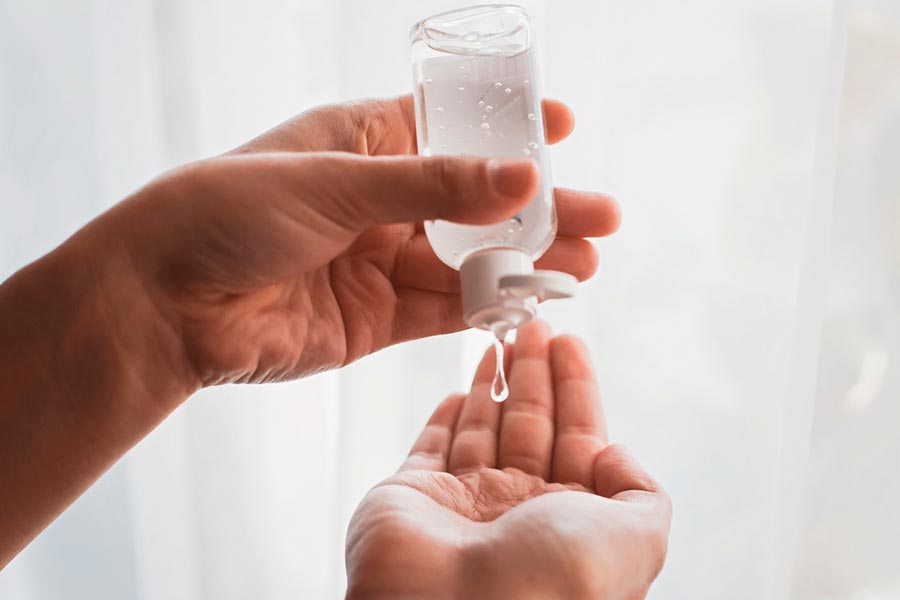 One of the most effective ways to stop the spread of germs is to wash your hands thoroughly and frequently with soap and water. However, research has shown that the water in airline toilets can often be of very low quality.
According to Tierno, "The water reservoir in the toilet tank may be seriously contaminated. As a result, I advise using 62 percent alcoholic gel rather than water from the bathroom sink to sanitize your hands."
In the restroom, refrain from touching your face or mouth before washing your hands. The same holds true for the remaining stages of your trip.
Tierno added, "I'd also advise keeping hand sanitizer close by to use before and after eating or touching your face."
Traveling by air often? If so, let's have a look at some helpful tips we've prepared for you!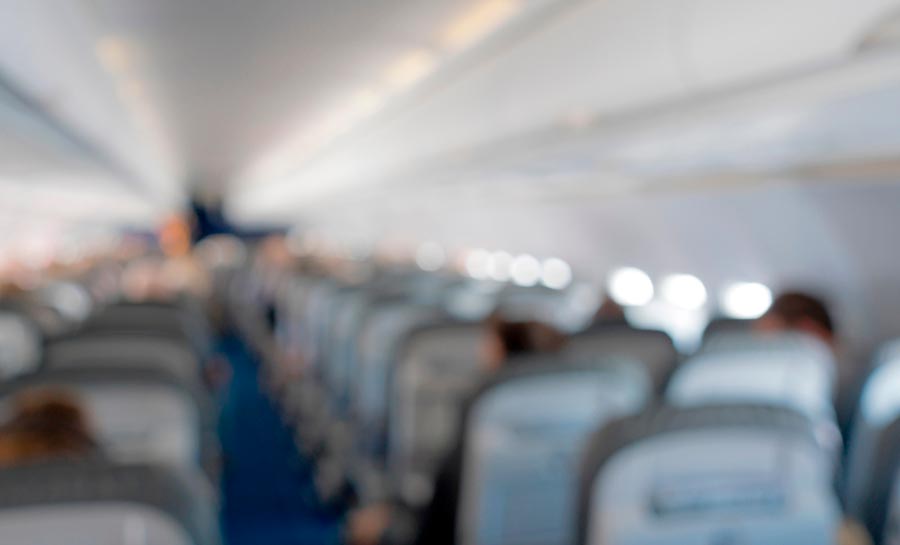 Have you ever heard something about off-site parking? If not, we recommend you take a closer look at this part of the article, as this information will be handy for those who prefer to travel by air and get to the airport by their own car.
Most people suppose that parking at the airport is the fastest and most convenient option for them. However, it's not actually true. We'll explain to you why.
To be true, being in a terminal parking lot isn't convenient at all. Although on-site airport parking is the nearest place where you can leave your vehicle for the period of a trip, you can face the following difficulties:
You will need to find a spot in a crowded lot,
You will need to carry the luggage all the way through the parking lot,
You must pay expensive fees without great service.
Sounds not good, right? However, we found an excellent solution for you - in this case, off-site parking can become a savior for you. So if you're trying to find a parking spot with great service nearby the airport you're flying from and don't want to leave there the most significant part of your budget, pay attention to this option.
How does it work?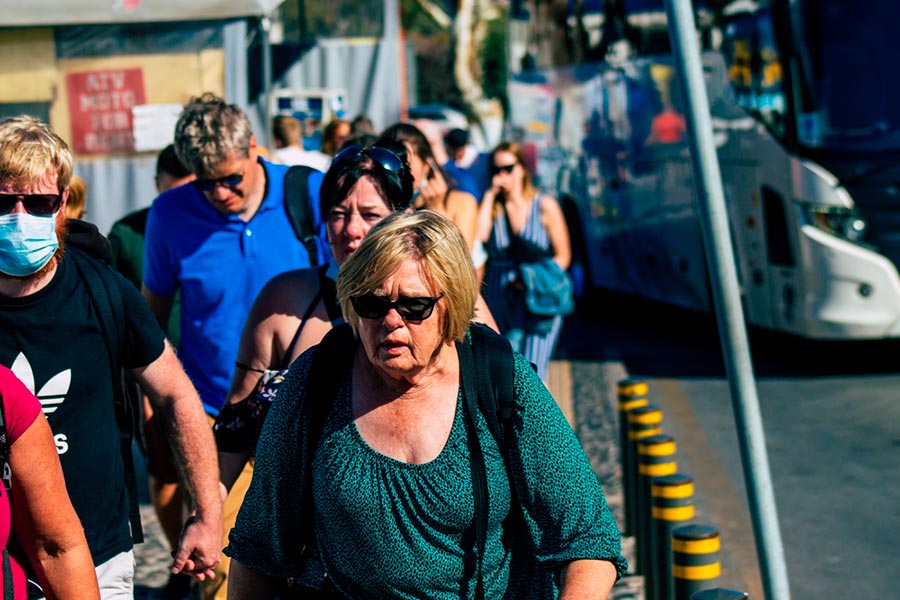 Obviously, people who chose a car as a way to get to the airport want to leave their vehicle safely while traveling and not to face the problems we described above. So what can off-site airport parking offer its customers?
Although a few miles usually separate such parking from the airport, you shouldn't worry about this. Off-site parking provides free shuttles going back and forth between the parking lot and the airport. Thanks to this, it removes any worries about getting stuck in traffic on the way to the airport during peak times. So all you need to do is choose the best time for you and inform the parking lot staff.
How does it work? Actually, everything is straightforward: when you come to the entrance, the staff will remove your luggage from your car and load it onto the shuttle, which will take you and your bags to the terminal. Then, the vehicle will be parked securely.
In addition, this type of parking is much cheaper, and this is good news, as nobody wants to waste money. Therefore, off-site parking is the perfect option to receive excellent service and save money at the same time.
Want to find some great offers? You don't need to go somewhere - just find it right here!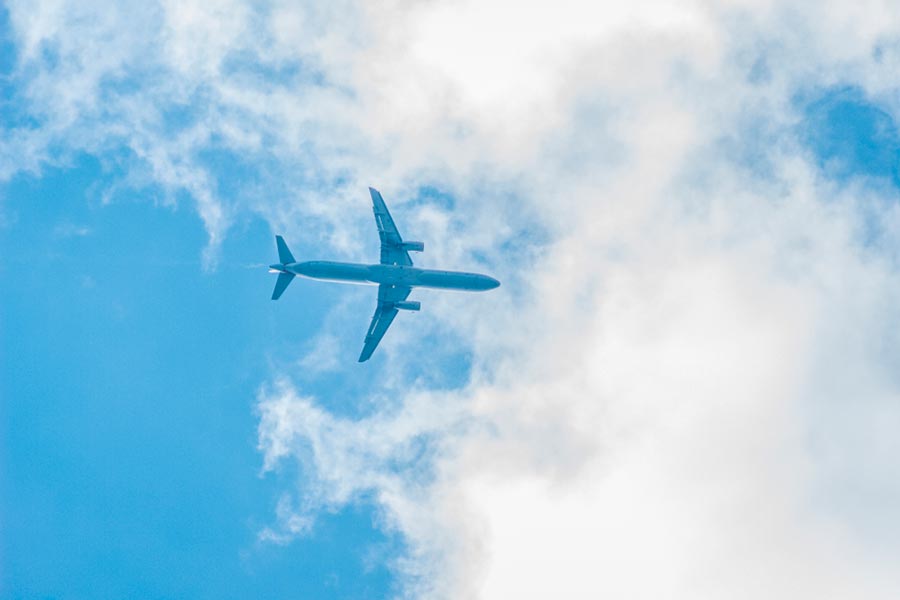 We're glad to inform you that you can find this solution right here. Our booking platform, ParkingNearAirports.io, offers the best prices on airport car parking and bundles hotel and parking packages. Besides, we provide the services for top cruise ports in Florida, Louisiana, Maryland, New Jersey, and Texas.
Our platform allows you to reserve a parking spot through a few clicks within the application. As a result, customers receive a booking confirmation and a guaranteed parking spot upon arrival at the off-airport lot. Besides, if plans change, you can cancel hassle-free and receive a refund.
To understand it better, we would like to give you an example. Let's imagine that you live in Pittsburgh, Pennsylvania. If you're planning a trip to San Diego, California, you can use the services of cheap
parking near Pittsburgh International Airport
. If you're coming from San Diego, the situation is the same - you can choose affordable
San Diego Airport parking overnight
. So it just depends on the place you're flying from.
Also, ParkingNearAirports.io offers its customers special
airport parking coupons
. With the help of these coupons, you can make the price for parking even two times less. So don't forget to use them to save as much money as possible.
You can find all the necessary and helpful information connected with the off-site airport parking on our official website. Enjoy traveling!