History can be a breathtaking experience – diving into the country's past by walking its floorboards, getting acquainted with its main characters, and breathing the same air can be much more impressive than reading a book. Preserving history is the thing the National Trust for Historic Preservation has been doing for years.
The nonprofit organization is striving to protect America's multicultural heritage, boost the mood of underrepresented people, and provide the opportunity to visit places where history was made absolutely for everyone. The trust supports 27 sites that are available to the public, but those you decide to attend depend only on you.
We suggest you pay special attention to Acoma Sky City, New Mexico – below you'll find all the key details about this US historical preservation, as well as some helpful travel tips for those who prefer traveling by air. So let's not waste time and check!
What should you know about Acoma Sky City, New Mexico?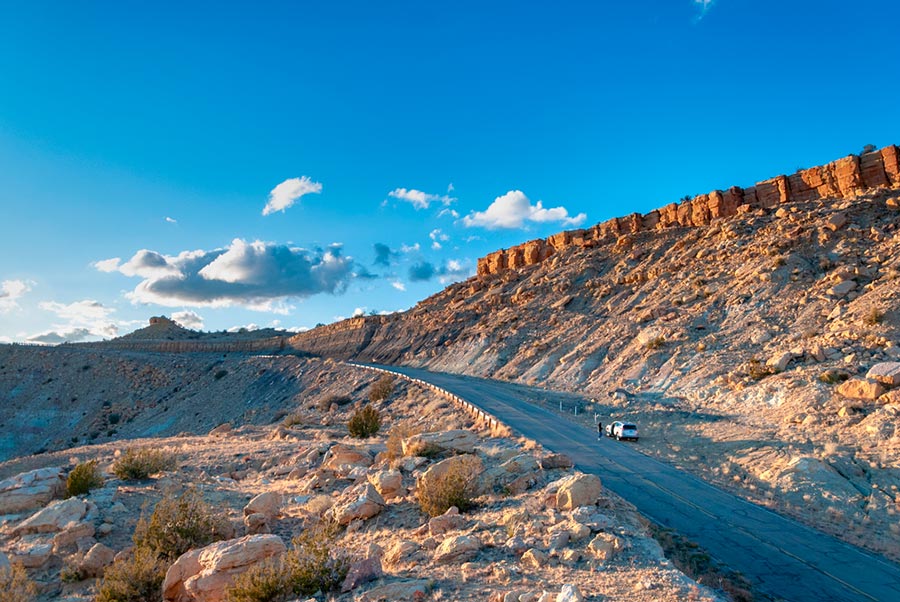 Source – Shutterstock. Acoma Sky City viewpoint and the Indian Service route 38 at sunset
Since it was strategically constructed on a 367-foot-high mesa, the sand-blown pueblo city of Acoma has helped to defend its native Acoma population from invading settlers and hostile tribes for hundreds of years. Acoma is the oldest continuously inhabited community in the United States, having been built in the 12th century, or maybe much earlier.
Acoma artwork is displayed in adobe doorways and windows around the city's dusty, sun-baked streets. In order to access their rooftops for work and as raised entryways to their homes, homeowners lean ladders against mud walls that extend higher into the sky. The San Estevan del Rey Mission, built by Spanish Catholics in 1629, is the largest structure in Acoma.
About 50 Acoma Pueblo residents still call this remarkably preserved village home, and they are happy to give interested guests guided tours of their long-gone city. In order to encourage community development and ensure the survival of this Native American tradition, the Trust collaborates with locals.
Loved the destination? If so, let's have a look at a helpful tip that will definitely help you while traveling!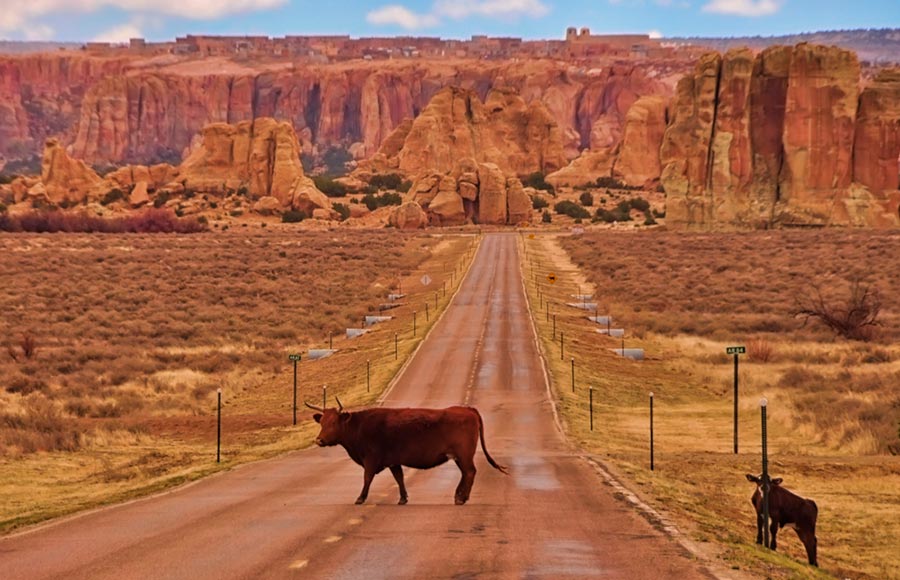 Source – Shutterstock. Acoma is straight ahead and on top to the mesa – cows have the right of way here and they know it
By the way, this information will be especially handy for those who prefer doing this by air.
If you use your own car to reach the airport, you know it is critical to park it safely for the duration of your trip. Almost every airport has special on-site parking for this purpose. However, travelers aren't ready to spend a lot of money at the beginning of their trip, as this option is pretty costly. So what should we do then?
Our booking platform, ParkingNearAirports.io, offers travelers online reservations for parking just outside airports that are affordable and convenient. Our experienced team is dedicated to providing travelers parking options at over 100 airports in the U.S. and Canada. The app allows customers to search and compare parking rates at up to 70 percent savings compared to the cost of on-site parking at all major airports.
What is actually off-site parking, and which advantages has this parking type, you may ask? So let's take a closer look at this question.
First of all, off-site parking is much cheaper. So you can save money and then spend the most considerable amount on the things you really want to try or see while traveling.
Secondly, off-site parking services are faster. It might seem that it's faster to park your car at the airport, but that's not always the case. Off-site parking offers you the following convenience: when you drive directly up to the entrance, a staff member pulls your luggage out of your vehicle and loads it into the shuttle. Then they park your car for you. After your baggage is loaded, you can take your seat in the shuttle, which will bring you and your bags to the airport. It is a hassle-free option that is usually faster.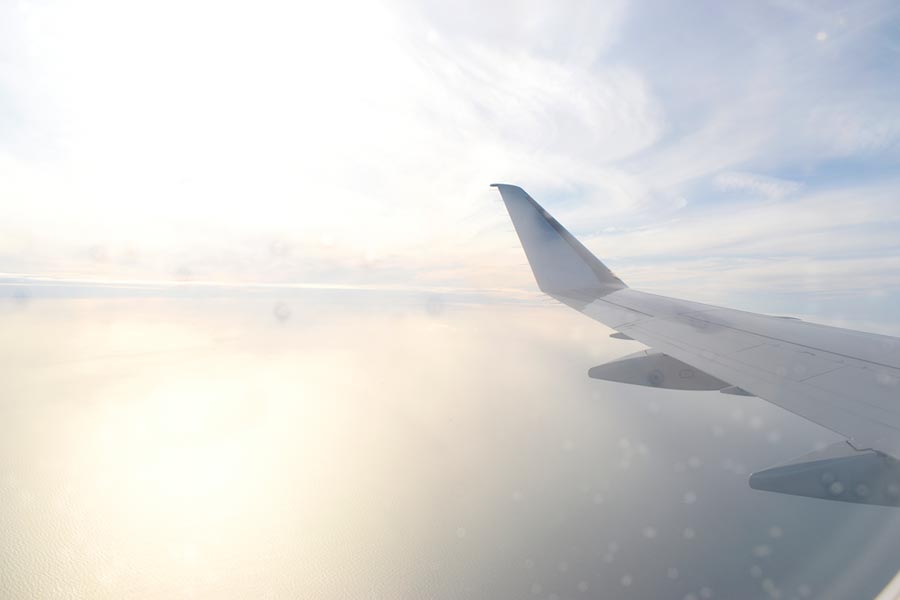 Source – Shutterstock. Airplane wing flying above white clouds obscure light from the sun
Thirdly, it's much more convenient. People are always stressed before the trip, as there are many things you should keep in mind. Not to be late when taking off, fighting traffic, finding a parking place, wondering how long the shuttle service will take, and more can leave you annoyed before you step foot inside the airport. If you choose off-site parking, you are using the assistance of a private company that caters to travelers' needs. Such services can make your trip much more comfortable when you arrive at the airport and return home.
With ParkingNearAirports.io, it takes just a few clicks within the application to reserve a parking spot. Upon arrival at off-airport parking, customers receive a booking confirmation and a guaranteed parking spot. The app helps customers find the most convenient airport parking lots. If plans change, cancellations are hassle-free and refundable.
We also offer you services for top cruise ports in Florida, Louisiana, Maryland, New Jersey, and Texas.
Let's look at an example. Imagine that you live in Jacksonville, Florida. If you're planning a trip to Milwaukee, Wisconsin, you can choose cheap
JAX Airport economy parking
. If you're coming from Milwaukee, the situation is the same - you can use affordable
parking near Mitchell Airport
. So it depends just on where you are flying from.
On our official website, you can find the best deals,
airport parking prices
, and other information connected with parking near U.S. and Canadian airports.