However, this offer is only available for a limited time. Let's take a closer look at the situation!
What's happening in the travel world right now?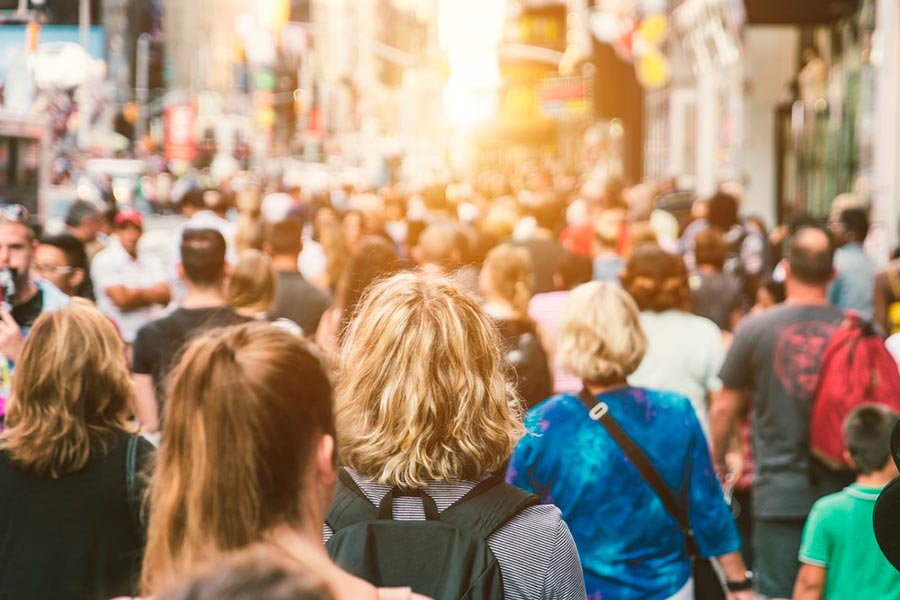 Source – Shutterstock. The unrecognizable mass of people walking around the city
Customers aren't currently satisfied with the situation of air travel.
Flight cancellations and delays are becoming an increasingly common annoyance for travelers due to a variety of factors, including a shortage of pilots, disasters caused by climate change, and a crew shortage brought on by Covid-19. According to data released by the Department of Transportation, 3.2% of U.S. flights were canceled and 24% were delayed during the first six months of the year.
Recently, the situation has gotten so out of hand that
Secretary of Transportation Pete Buttigieg has threatened to take action against the industry, demanded that airlines provide meal and hotel vouchers for passengers who experience significant delays, and has also unveiled a proposal that would ensure that passengers would receive a refund for a flight that was canceled or that was delayed by more than three hours if they didn't want to take a later flight.
Southwest Airlines (LUV) recently introduced a program where customers can modify their boarding group for an additional cost, either online or via the Southwest app, within 24 hours of departure as part of an ongoing $2 billion renovation. The segment prices start at $30.
Previously available only to those traveling in business class, this service has now been added to the more affordable "Anytime," "Wanna Get Away," and "Wanna Get Away Plus" tiers.
Additionally, Southwest has a $15 per flight EarlyBird Check-In option that will automatically check you in 24 hours before departure. The airline has been working to improve the whole customer experience, and they have now unveiled a brand-new promotion that frequent flyers will adore.
What promotion has Southwest actually launched?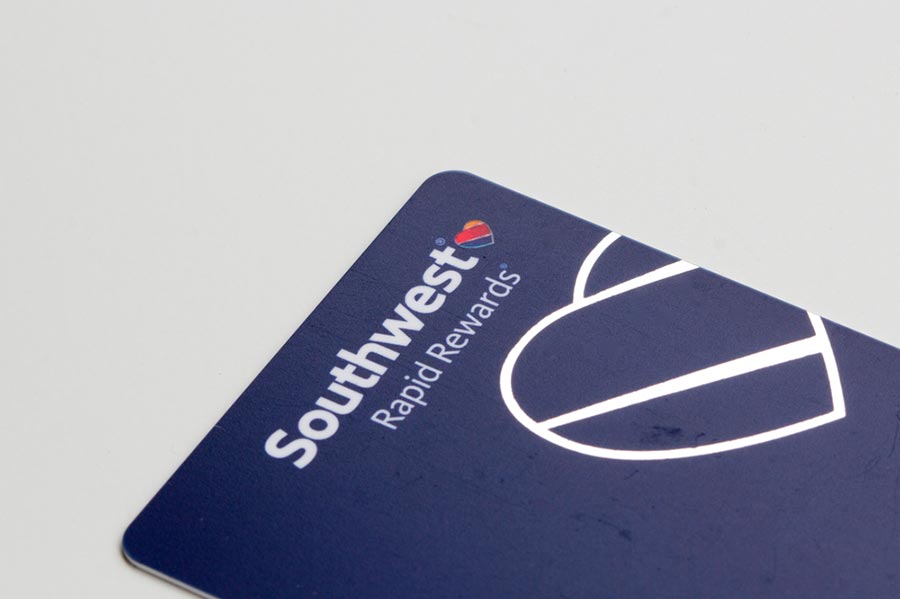 Source – Shutterstock. Southwest Airlines Rapid Rewards membership card isolated on white
According to a statement made by Southwest, Rapid Rewards members will have the chance to quickly advance to the A-List or A-List Preferred tier status. And the best part is that program participants don't need to do anything.
Beginning this year and continuing through September 19th, 2022, Southwest Airlines will count reward flight segments and use them to fulfill tier status segment requirements. On September 13th, qualifying reward flight segments were automatically included in Members' tier progress and could be seen on the "My Account" page of its official website –
https://www.southwest.com/
.
Southwest Airlines Vice President of Marketing Loyalty & Products Jonathan Clarkson stated the following:
"We're facilitating the process for our Members to either earn A-List or A-List Preferred tier status or retain it through next year as a way to demonstrate our appreciation for their active participation with Rapid Rewards."
"We think loyalty is a two-way street, and this is our way of saying thank you to Customers for continuing to fly Southwest and for putting their trust in us to get them where they need to go in life."
What do you receive with A-List or A-List Preferred tier status?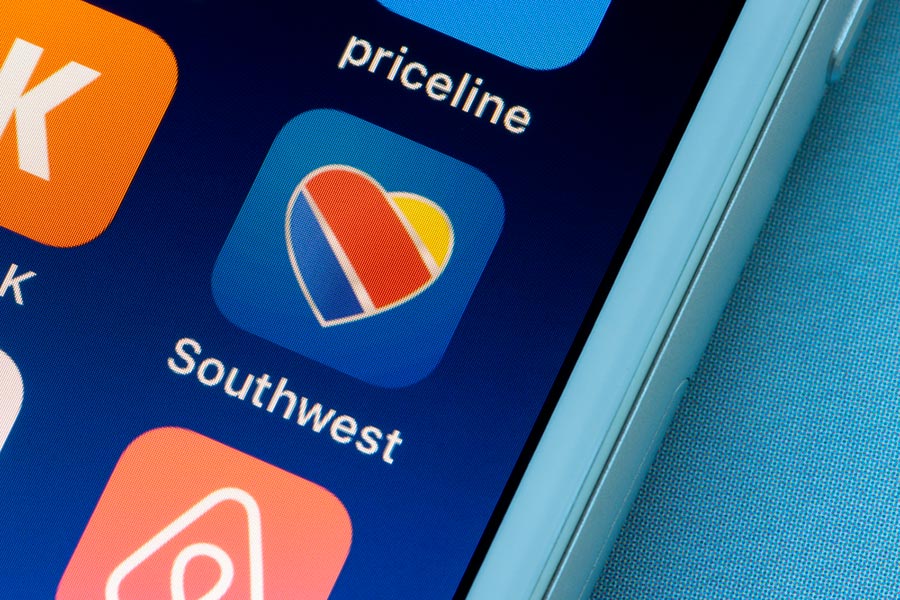 Source – Shutterstock. Southwest mobile app is seen on an iPhone
Through November 30th, travelers who sign up as Rapid Rewards Members and book flights with points will earn flight segment credits that can be applied to tier status upgrades.
Since there are no ban dates and all seats are reward seats, the Rapid Rewards program is made to make it simpler to accrue points.
Customers must fly 25 one-way qualifying flights or collect 35,000 tier qualifying points annually for the A-List and A-List Preferred tiers, respectively, and must fly 50 one-way qualifying flights or accumulate 70,000 tier qualifying points annually for the Preferred tier.
Priority boarding, a fast track through security, and the opportunity to change flights on the same day for no additional cost are some of the perks of these tiers. For A-List Preferred, there is a phone line that you can use to speak with a Customer Representative directly.
Travel profitably and conveniently together with us as well!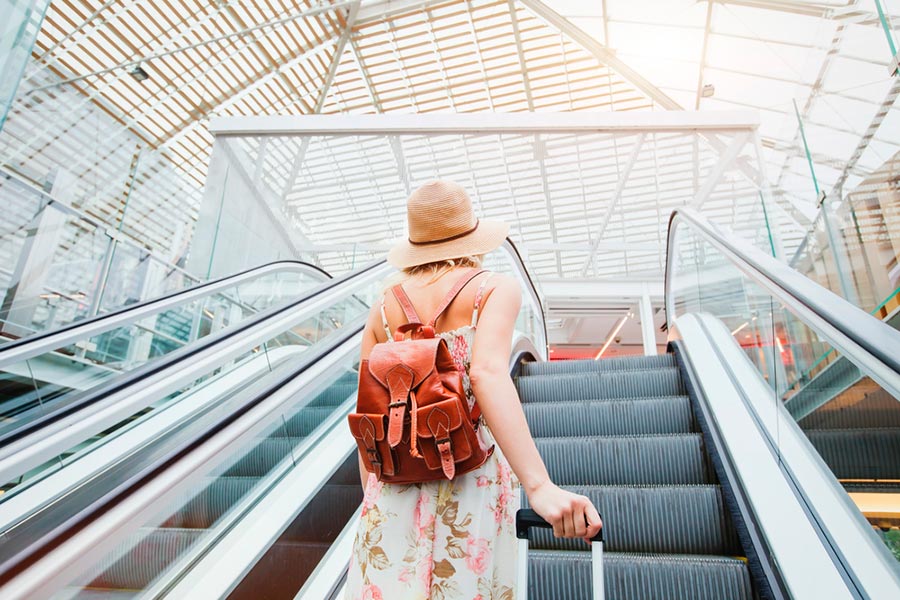 Source – Shutterstock. A woman at a contemporary airport in a hurry to board
Traveling worldwide shouldn't be something tiring – conversely, that's the time you can enjoy both the amazing landscapes of our Earth and joint activities with your loved ones. Nevertheless, things don't always go as planned, and we're at risk to face some challenges even at such an enjoyable moment. One such problem is actually airport parking, specifically its price. Let's have a look at the situation a bit closer.
If you used to get to the airport you're flying from by your own car, you probably know what we're talking about – the question of parking cost arises every time. You'll be definitely shocked – even though most US airports provide travelers with on-site parking, which allows them to leave their vehicles for their entire journey there, such a parking type is unfairly overpriced. Choosing this parking option, your next trip just might cost you a fortune. And that's not even considering it's complicated to find a free parking spot for your car. Since nobody wants to waste money and travel inconveniently, there begs the following question: is there actually any solution?
And we're happy to say – yes, there is one!
What is off-site parking and why is it worth choosing this option exactly?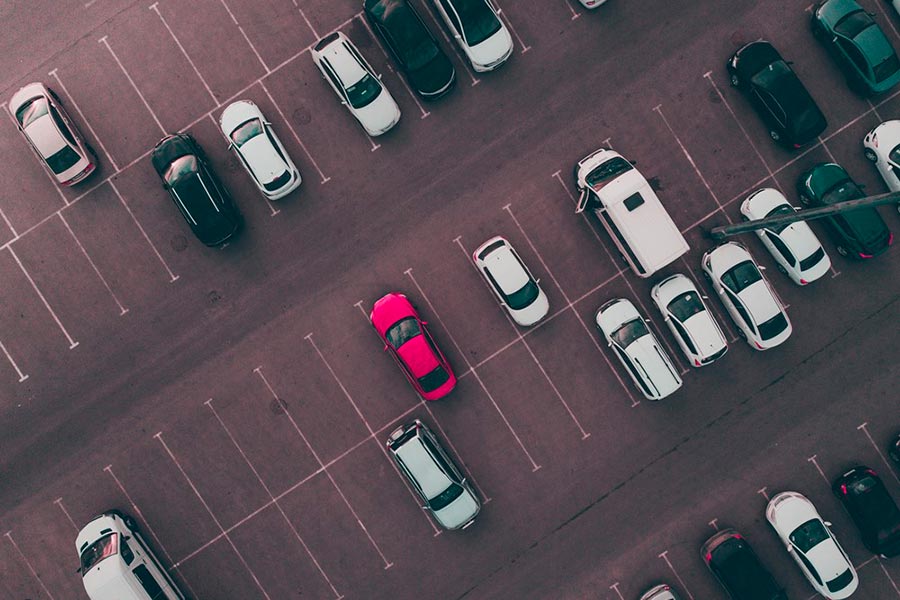 Source – Shutterstock. Aerial top down drone shot of airport parking
Your best solution is already here – off-site parking lots that are just a few miles from the airport. Our smart booking platform, ParkingNearAirports.io, provides our clients with the most affordable rates, along with high-quality service and an easy-to-use interface. In addition, we offer the services for the major US cruise ports that are located in Florida, Louisiana, Maryland, New Jersey, and Texas as well.
Why choose an off-site parking option? The answer is pretty straightforward – it's cheap and convenient. Using our services, first of all, you'll avoid the following difficulties you might face while getting to the airport you're departing from:
Crowded parking lots,
Carrying the luggage all the way through the parking lot,
Expensive fees without great service, and much more.
Everything works simply as well: after you've driven to the entrance, you'll be met by a parking lot staff who will take your luggage from your vehicle and load it onto the shuttle, which will take you and your bags to the airport terminal. Then, your car will be securely parked at the parking lot itself.
By the way, free shuttles going back and forth between the parking lot and the airport terminals are available 24/7. All that's required of you is to make a call and inform staff about the time suitable for you.
Forget about all the nightmares by choosing ParkingNearAirports.io!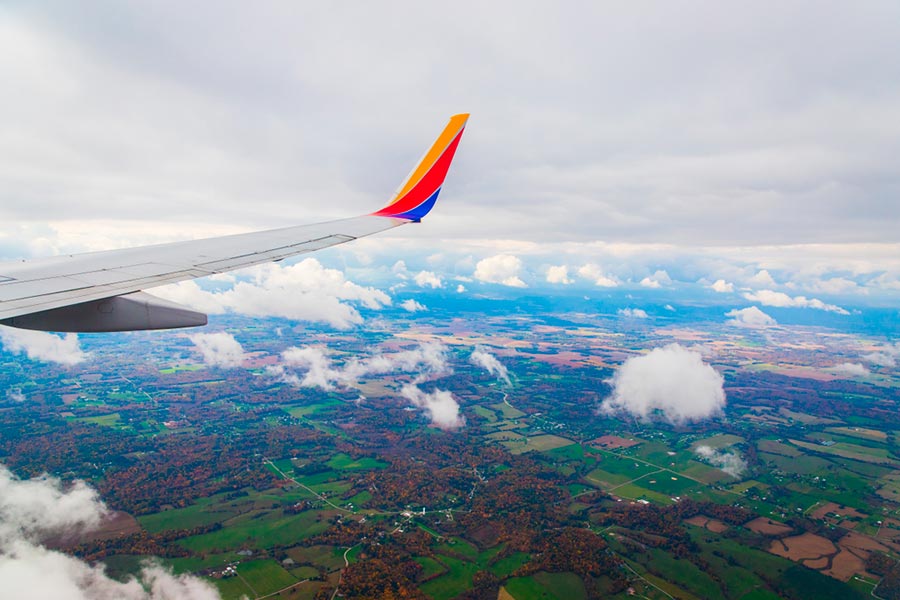 Source – Shutterstock. Flying over the state of Kentucky with looking out of a Southwest Airlines airplane
For better understanding, we'd like to give you a good example.
Let's imagine that you live in Newark, New Jersey. If you're going to visit Minneapolis, Minnesota, use the services of affordable
parking lots near Newark Airport
. In the event that you're flying from Minneapolis, choose cheap
MSP overnight parking
. As you can see, everything just depends on the place where your journey begins.
Our friendly platform also provides travelers with special
airport parking coupons
that can make the price almost two times less. And that's without taking into account that our services will cost you up to 70% less at all! So don't forget to monitor all the updates and use them while booking!
Making a reservation is easy with us – it's possible to complete the process through a few clicks, using our app or official website. Besides, if your plans change, you can cancel hassle-free and get a refund.
If you still have any questions, turn to our easy-to-navigate website – there, you'll find all the required info connected with the off-site parking. Airport parking, along with its pricing, provided by the majority of US airports, is a true nightmare, but if you know the place, your life can be much easier. Let yourself travel in full comfort right now – Park Smart & Choose Convenience together with us! And have a nice trip!