European airports are more family-friendly than American ones. Why? Let's have a look at the situation together.
What did the pandemic change in the travel world?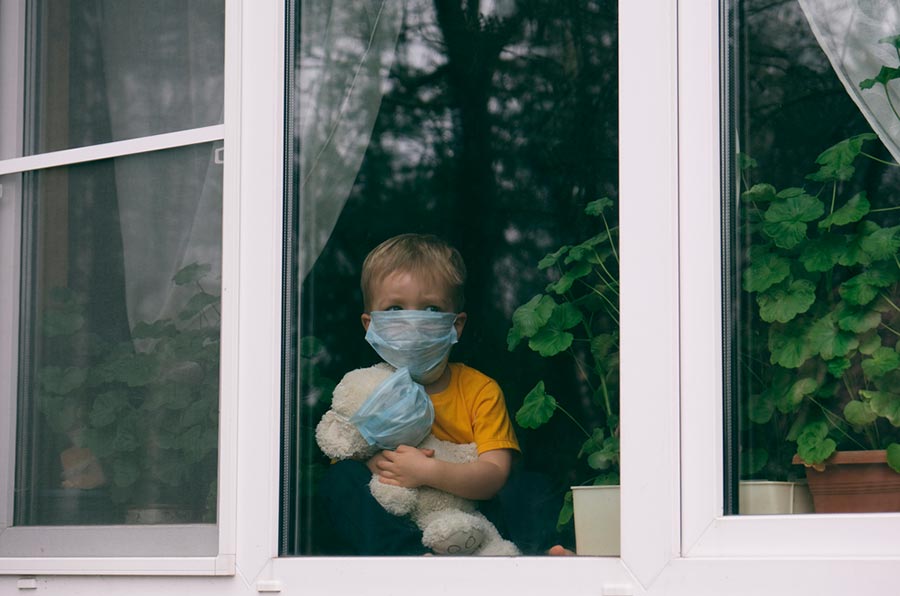 Source – Shutterstock. A sad child and his teddy bear in a face mask sitting on the windowsill and looking out the window during the Covid-19 pandemic
It's challenging enough to travel in a post-pandemic environment. Anyone who has lately taken a flight will concur. Longer waits, denser crowds, and smaller-looking aircraft seats are all common complaints. It becomes a difficult task when you factor in traveling with children.
Because of one traveler's recent experience, we'd like to challenge American airports to do better in helping traveling families, as we don't think American exceptionalism extends to airports.
Here's what travelers tell…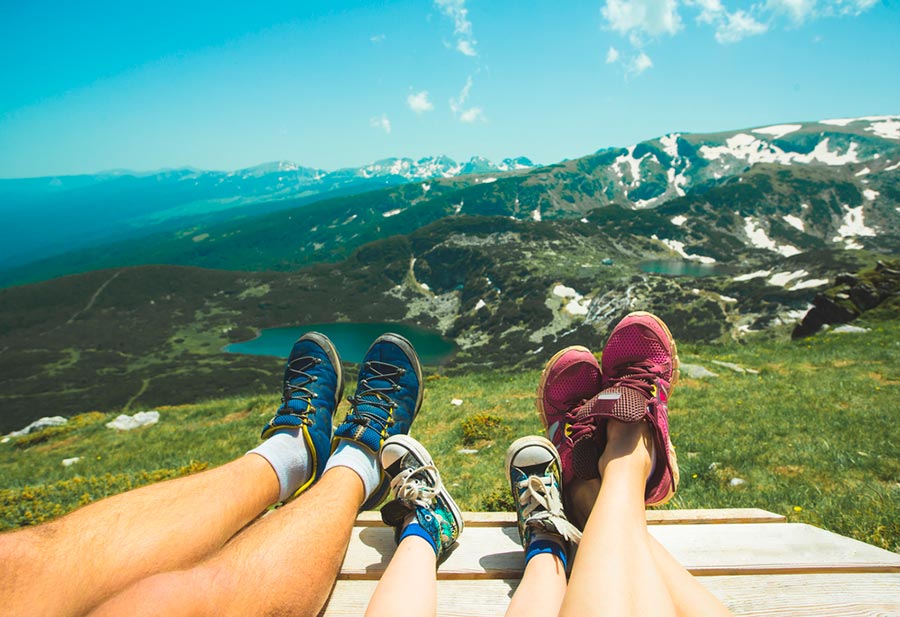 Source – Shutterstock. The feet of the traveler's family sitting on a high mountain – the freedom concept
One woman traveler told us about her latest experience: she compared the airport's reaction in Europe and the US in a tough situation. Let's take a closer look at what actually happened to her.
"Yes, certain airports in America feature fantastic kid-friendly play areas and displays. However, I'm referring to the lines, the desks for check-in, and customs. Every location where young children become restless and parents become irate to the point of wanting to chuck in the burp cloth.


My husband and I just traveled to Italy and France for two weeks on our early anniversary with our 3-month-old daughter. Grandparents for the win! We left the elder two behind and traveled from Washington Dulles to Milan, Italy, via Zurich. TSA pre-check is available, so children under 12 can escape the long lineups and use the fast lane in conjunction with a parent or guardian. It's worthwhile if you ever intend to travel. That was the only hassle-free encounter we had in the US.


Our eight-hour nighttime flight turned into a 9.5-hour slog across the Atlantic due to a mechanical fault that caused us to leave Dulles about an hour and a half late. Thank goodness the kid slept. We didn't.


We were already rescheduled for the following flight to Milan, but we still had time to tour Zurich Airport. We discovered a complete "Family" Lounge with a full kitchen, couches, games, and more there. Congrats, Zurich! We eventually arrived in Milan and had a wonderful week traveling throughout Italy.


From check-in through security on our flight out of Naples, every gate agent ushered us into a queue just for families. You feel like a celebrity when you travel with children in Europe, even if that celebrity is sporting spit-up stains and carrying a nursing pillow. But again.


When boarding began, there was a sea of people at our gate. The agents did request that families with children pre-board if they so choose. Some American airlines also do this, while others no longer make the statement and require families to voluntarily state that they require additional time. Moreover, there are terrible stories about airlines dividing families on lengthy flights or requiring parents to pay extra money only to make sure their 3-year-old isn't in a dangerous situation with strangers.


After yet another delayed flight, we finally made it to Paris, where there was a 30-person line for taxis during rush hour. An angel of compassion addresses us before we even approach the waiting area and says:


"You've had a child! Go ahead and join the front of the line here."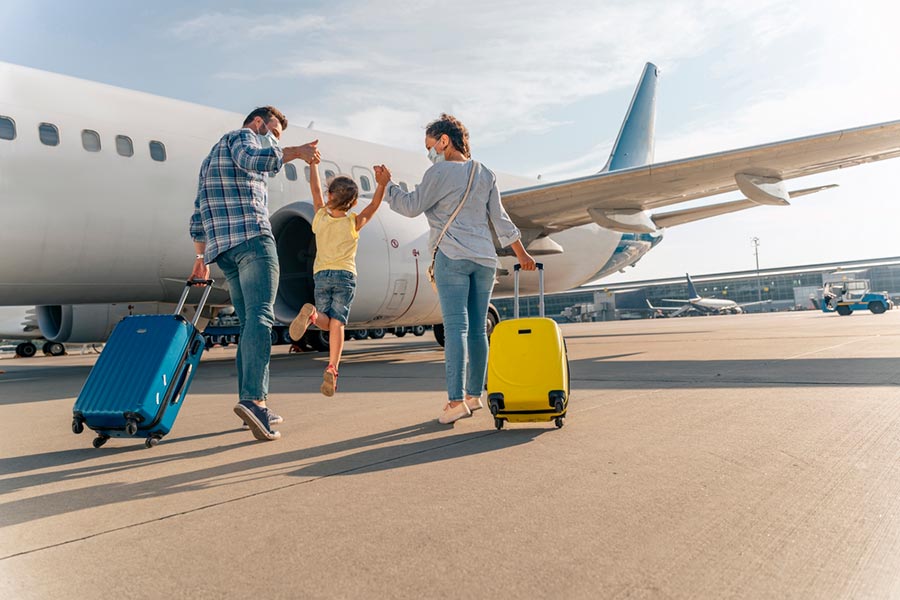 Source – Shutterstock. Back view of parents holding the hands of the child and going with suitcases to board the plane
It was the only time 30 people all thought at once that they wished they were carrying a baby.


We were once more directed to the "fast" line at airport check-in when departing from Charles de Gaulle. Security is the same. Families with children under 18 can shop in a line just devoted to them. In an American airport, I have never seen a dedicated family line.


Eight hours later, when we eventually landed in Dulles, it took us two and a half hours to get through customs. Let me say that again. We waited in an endless line for an agent for over three hours. I approached a staff member when we first noticed the throng and inquired about a "Baby Fast Pass" line. She responded with a hesitant "no" and a look of apparent sadness.


I had to find a place to nurse after an hour in our line, so I sat down in the wheelchair section. I questioned the worker about using the vacant wheelchair line with the child once more. No, I was informed. Soon after, a second staffer yelled across the entire room about "Mobile Passport Control," advising us that if we downloaded the app, we could use a different line.


We followed her instructions since we believed she was the expert and were given a QR code that would allow us entry into the "Global Entry/Diplomat/MPC" line. Hurray! We moved from our front-row spot, carried the stroller and our belongings to the other line across the room, and then discovered that 50 of our closest friends had done the same thing. As a result, we essentially exchanged one lengthy line with 20 agents for a shorter one with two agents. Facepalm in this sentence.


When I approached the first woman I had questioned about a baby fast pass to inquire as to why she hadn't informed me about the Mobile Passport Control option when I had originally questioned her as to if there was a shorter wait, she appeared perplexed as though I had been speaking a foreign language. There's no angel of mercy here. Greetings from America.


We were urged into shorter family lines when we took a family vacation to Jamaica this spring. On a previous trip to Italy, we passed hundreds of people in the passport line while the official pushed our stroller TOWARD US to the designated family lane."

What can we actually do?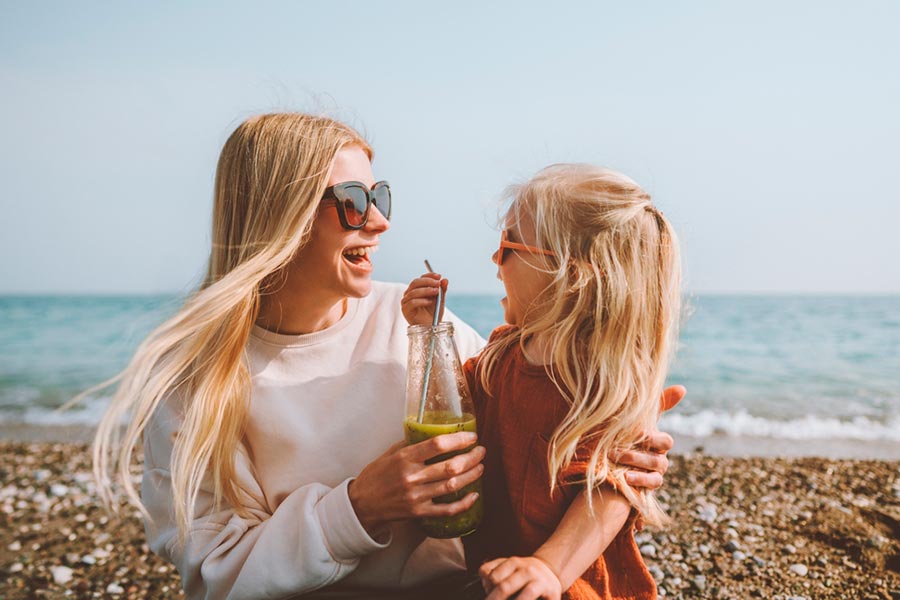 Source – Shutterstock. Mother and daughter laughing while chilling on the beach – summer vacations
Let's start by giving families a quick pass if airlines and airports wish to promote tourism once more. It appears that every other nation does.
ParkingNearAirports.io can help you to make your travel life easier!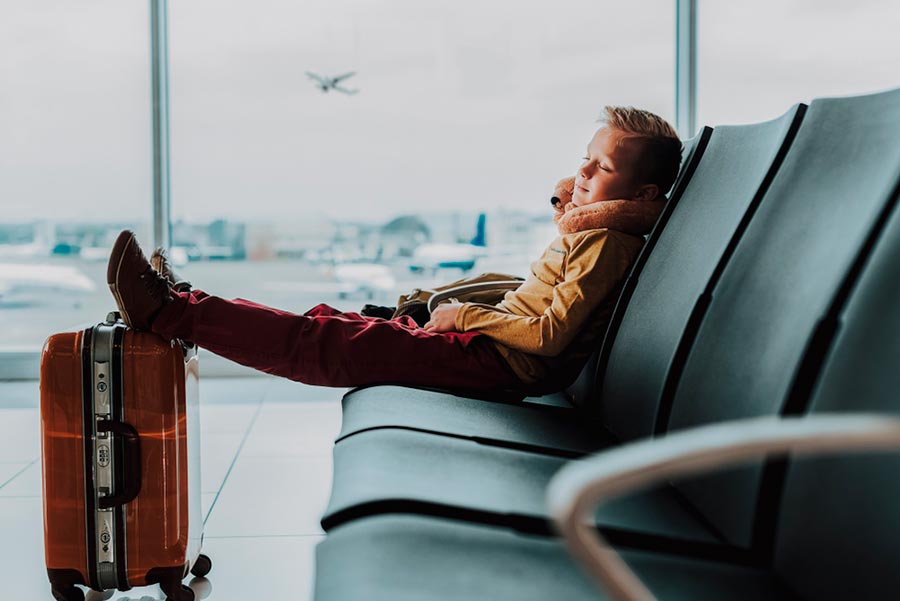 Source – Shutterstock. A relaxed kid is having a dream while waiting for a plane at the airport
You might be surprised about this fact because most people are confident that on-site parking is the best choice when you're traveling by air. But, actually, it's not true, and we'll explain why.
People who prefer to get to the airport by car think that it's the most convenient option since on-site parking is the nearest place to the airport where it's possible to park a vehicle safely for the period of a trip. However, they make a huge mistake, as there is a big chance to face many following difficulties:
You will need to find a spot in a crowded lot,
You will need to carry the luggage all the way through the parking lot,
You must pay expensive fees without great service, and much more.
Sounds not so good, right? But there is one great solution in this situation – an off-site parking option!
The off-site parking service has many advantages, which will definitely convince you to change your choice during the next trip:
First of all, it's much cheaper. On-site parking can become too costly for you, as the price for such a parking type might equal half the value of the whole trip. The cost of the off-site parking, in turn, will be not so high, offering alongside free shuttles going back and forth between the parking lot and the airport.
Secondly, it's much faster. By choosing an on-site parking option, you'll be needed to find a free spot in a crowded lot, which takes a lot of time. However, by selecting an off-site parking option, you'll be able to drive directly to the entrance, where staff members will help you to pull your luggage out of your vehicle and load it into the shuttle, as well as park your car securely for you. Finally, a free shuttle will bring you and your bags to the airport.
Thirdly, it's much more convenient. No more worries about being late to the airport and your flight – the off-site parking is a hassle-free option that is usually faster. Since you use the services of a private company, people want to be sure you're satisfied with the quality and comfort of the services provided, so you don't need to wrack your brain about the quick path to the airport anymore.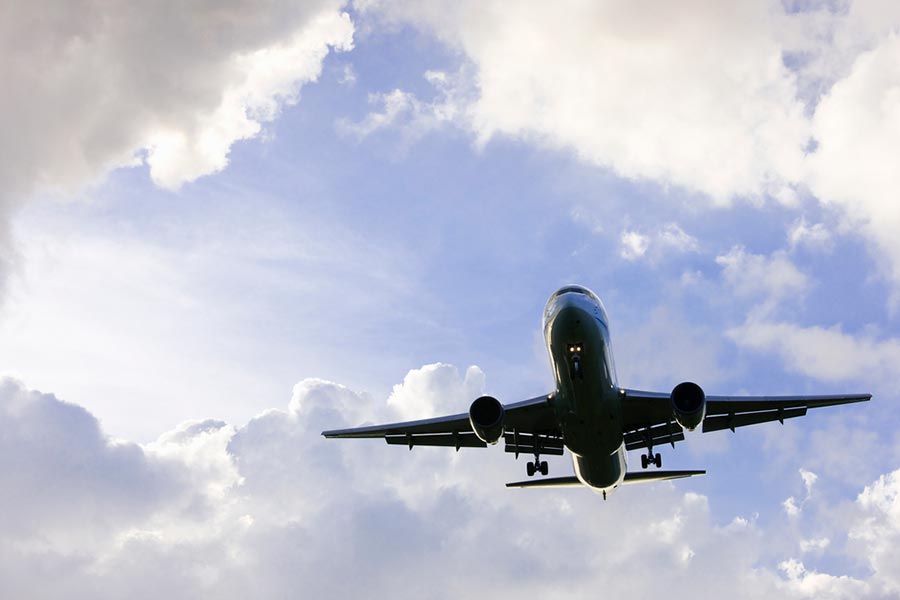 Source – Shutterstock. An airplane flying in the blue cloudy sky
As for the companies that provide the best off-site parking services, we've prepared an ideal option for you. Our booking platform, ParkingNearAirports.io, built excellent relationships with many parking lot operators to leave customers satisfied and their cars – safe. Furthermore, it doesn't matter what the airport you're flying from is – on our easy-to-navigate website,
https://parkingnearairports.io/
, you'll find the best deals for all the major airports and cruise ports in the United States and Canada.
To understand it better, we can give you an example. Let's imagine that you live in Las Vegas, Nevada and plan to visit Europe. Then, you can use the services of affordable
off-airport parking Las Vegas
. If you're flying from Knoxville, Tennessee, the situation is the same – choose cheap
parking near TYS Airport
. So, as you can understand, everything works simply.
By the way, on our website, you can find all the required information about the advantages of off-site parking,
airport parking deals
, and others. So travel profitably and enjoy your following trip together with us!