Even though the airline is unable to operate its full pre-pandemic flight schedule due to a pilot shortage, Southwest Airlines reported a record-breaking third quarter on Thursday.
Bob Jordan, the company's CEO, highlighted the following:
"While we aren't ideal in the other areas, we're almost fully staffed. We simply lack enough pilots to fly all of our planes."
One of the things that delayed the comeback of the American airline industry this summer was the lack of pilots.
Jordan continued, stating that all of Southwest's training facilities are full and that the company doesn't lack suitable candidates to fill its pilot shortages. However, they admit that it would be late next year before they were prepared.
"We could certainly fly 5 to 8 percent more (available seat miles) in capacity if we had all the pilots we required."
Jordan remarked following Southwest's third-quarter results call on Thursday, which revealed record revenue of $6.2 billion. Additionally, the business reported a $277 million net profit. Despite a 2 percent capacity increase from the same period in 2019, Southwest nonetheless had a great quarter.
"It's a fantastic quarter. Our revenue has reached records. We have a record number of passengers. We tied for the highest load factor ever."
Southwest anticipates that the trends driving the company's revenue will persist throughout the fourth quarter, Jordan added. The carrier anticipates a rise in post-Labor Day business travel will cause fourth-quarter revenue to increase by up to 17% from 2019 levels.
Although it's dealing with delays in the delivery of new Boeing aircraft, Southwest is ready for a spike in bookings. Jordan thinks that the delivery of aircraft to Southwest shouldn't be impacted by the question of whether the aircraft manufacturer can achieve a deadline for certification of the new MAX 7 in late December.
"We're still pilot-constrained, so even though we're behind schedule with Boeing, it has no impact on our capacity."
Southwest intends to increase capacity in the first quarter by 10% and in the second quarter by 14%. The airline hopes to complete a 90 percent return of its pre-pandemic flight schedule by the end of next summer.
Choose ParkingNearAirports.io and travel profitably and conveniently!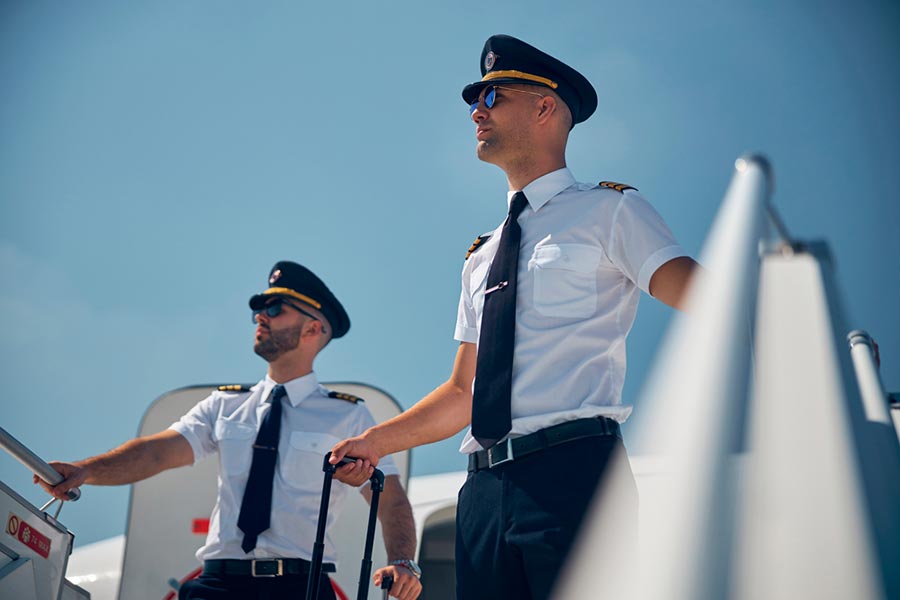 Source: Svitlana Hulko/Shutterstock
You might be surprised about this fact because most people are confident that on-site parking is the best choice when you're traveling by air. But, actually, it's not true, and we'll explain why.
People who prefer to get to the airport by car think that it's the most convenient option since on-site parking is the nearest place to the airport where it's possible to park a vehicle safely for the period of a trip. However, they make a huge mistake, as there is a big chance to face many following difficulties:
You will need to find a spot in a crowded lot,
You will need to carry the luggage all the way through the parking lot,
You must pay expensive fees without great service, and much more.
Sounds not so good, right? But there is one great solution in this situation – an off-site parking option!
The off-site parking service has many advantages, which will definitely convince you to change your choice during the next trip:
First of all, it's much cheaper. On-site parking can become too costly for you, as the price for such a parking type might equal half the value of the whole trip. The cost of the off-site parking, in turn, will be not so high, offering alongside free shuttles going back and forth between the parking lot and the airport.
Secondly, it's much faster. By choosing an on-site parking option, you'll be needed to find a free spot in a crowded lot, which takes a lot of time. However, by selecting an off-site parking option, you'll be able to drive directly to the entrance, where staff members will help you to pull your luggage out of your vehicle and load it into the shuttle, as well as park your car securely for you. Finally, a free shuttle will bring you and your bags to the airport.
Thirdly, it's much more convenient. No more worries about being late to the airport and your flight – the off-site parking is a hassle-free option that is usually faster. Since you use the services of a private company, people want to be sure you're satisfied with the quality and comfort of the services provided, so you don't need to wrack your brain about the quick path to the airport anymore.
As for the companies that provide the best off-site parking services, we've prepared an ideal option for you. Our booking platform, ParkingNearAirports.io, built excellent relationships with many parking lot operators to leave customers satisfied and their cars – safe. Furthermore, it doesn't matter what the airport you're flying from is – on our easy-to-navigate website,
https://parkingnearairports.io/
, you'll find the best deals for all the major airports and cruise ports in the United States and Canada.
To understand it better, we can give you an example. Let's imagine that you live in Cleveland, Ohio and plan to visit NYC, New York. Then, you can use the services of affordable
Cleveland Hopkins valet parking
. If you're flying from New York City, the situation is the same – choose
cheap parking near JFK
. So, as you can understand, everything works simply.
By the way, on our website, you can find all the required information about the advantages of off-site parking,
domestic airport parking charges
, and others. So travel profitably and enjoy your following trip together with us!