According to records published on Monday, January 30th, over 31 million passengers traveled through Minneapolis-St. Paul International Airport in 2018 – that's actually an increase of roughly 25% compared to 2021.
Based on the Metropolitan Airports Commission statement, which oversees MSP, this means that the airport's 2022 flight traffic will be almost 79% of the record-breaking, pre-pandemic 2019 when it saw close to 40 million passengers. Nevertheless, in 2022 there were more than twice as many passengers as there were in 2020 when MSP served just under 15 million people.
In 2021, Minneapolis-St. Paul Airport handled about 25 million passengers.
Last year, air carriers operated nonstop flights from MSP to 145 locations, up from 137 in 2021. Several services were new, while others had been put on hold during the Covid-19 pandemic and had since been restarted.
In a release, MAC CEO Brian Ryks said the following:
"Our comeback over the past year contained several bright spots, emphasized by continuous development of domestic routes and a strong return in international service. We're delighted that companies have already launched new destinations and flight frequencies for 2023 and that they're continuing to use larger aircraft with more passengers carried to satisfy rising demand out of MSP as we work to further reduce the gap to pre-pandemic passenger figures."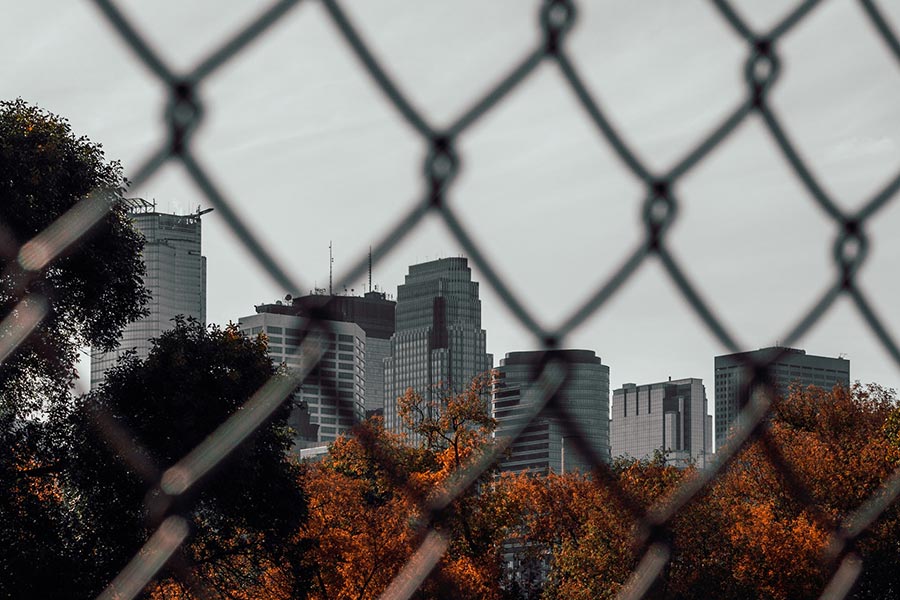 Source: weston m/Unsplash
According to a different press release issued earlier in the month, the busiest times at MSP last year were around school breaks and holidays. The two days with the most travelers were the autumn MEA weekend, which had around 82,000 travelers between October 19th and October 20th. The busiest days also happened to fall on spring break days.
Last year, passenger airlines accounted for the great majority of flights departing from MSP. In 2022, a modest increase from 741 the previous year, 756 of those flights took off or landed at the airport on average per day.
The top airlines at Minneapolis-St. Paul International Airport, according to market share, were the same as in prior years – Delta Air Lines held around 71% of the airport's passenger market share, followed by locally headquartered Sun Country Airlines, with about 11%. The third-place finisher with 4.6% was American Airlines Group Inc.
Starting in 2023, MSP is seeing a total of 358 departures each day, based on a report from MAC. A bid proposal for MAC's ticketing and baggage claim lobby was also issued at the beginning of the year, with a deadline of February 14th. "Baggage claim/ticket lobby operational upgrades" are funded in part by more than $45 million in MAC's general fund for 2022-2028.
Always stay tuned and travel in complete comfort together with us – ParkingNearAirports.io!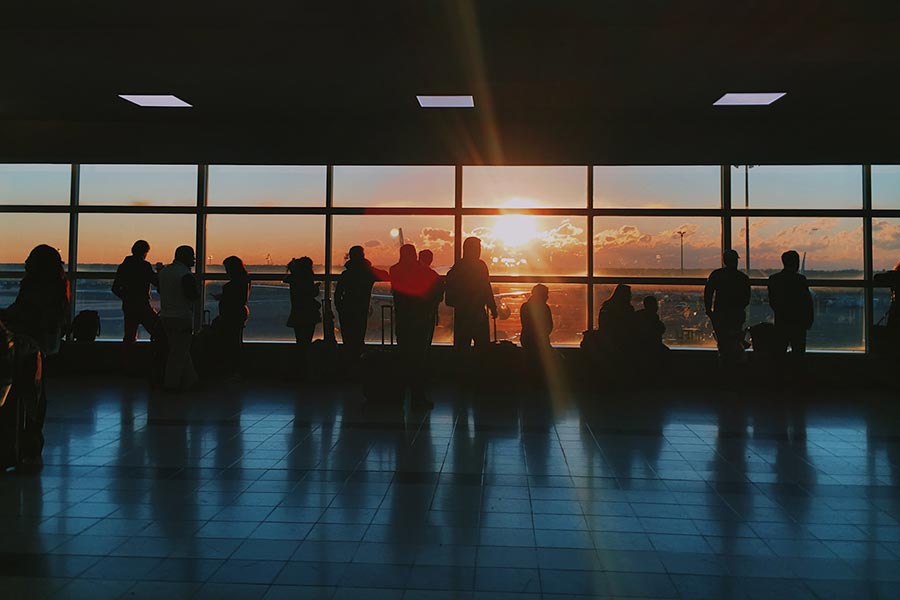 Source: Jon Tyson/Unsplas
By the way, we would also like to give you one helpful tip – such information will be handy for those who prefer traveling by air and getting to the airport by their own car.
There is no question that a safe parking space must be arranged for your vehicle during a trip. However, in most cases, people aren't ready to spend a lot of money on this. It is a common problem among travelers, as they know that on-site parking (it may seem that it is the best option for this case) is pretty costly. So what can we do then?
We are glad to inform you that our booking platform, ParkingNearAirports.io, offers travelers online reservations for parking just outside airports that are convenient and affordable. Our experienced team is dedicated to providing travelers parking options at over 100 airports in the US and Canada. In addition, the app allows customers to search and compare parking rates at up to 70 percent savings compared to the cost of on-site parking at all major airports.
Being nearby doesn't always mean convenience when it comes to airport parking. Being in terminal parking is not convenient at all. Travelers have to find a spot in a crowded lot, carry their luggage throughout the parking lot, and pay high fees without great service. The off-airport parking provides excellent service with their award-winning customer service representatives available 24/7. In addition, the app looks for lots that offer baggage assistance and 24-hour security for peace of mind.
With our platform, it only takes a few clicks in the app to reserve a parking spot. Guests receive a booking confirmation and a guaranteed parking space upon arrival at the off-airport parking. In addition, the app helps customers locate the most convenient lots to the airport. Cancellations are easy if plans change with hassle-free, refundable cancellations.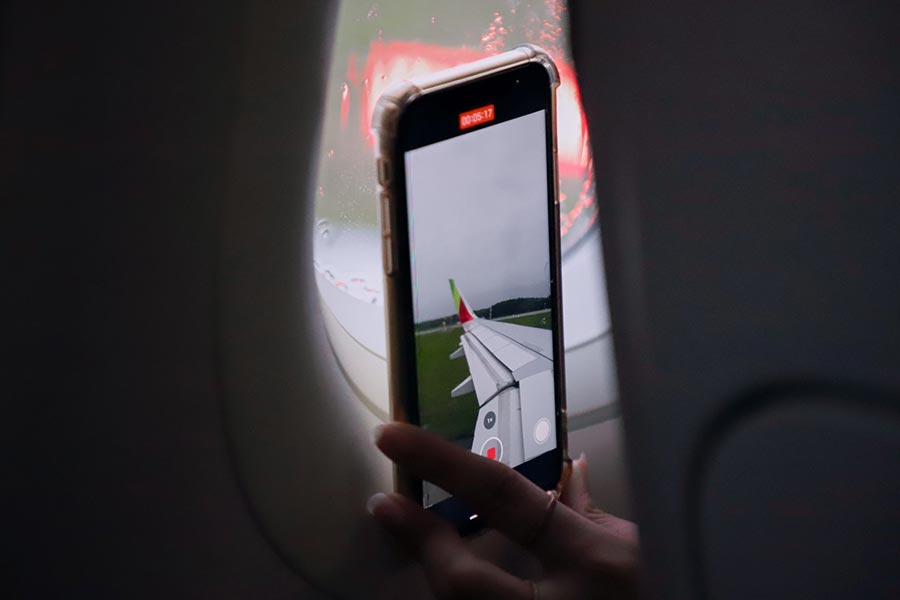 Source: Paul Lardet/Unsplash




Off-airport parking lots often provide free shuttle going back and forth between the parking lot and the airport, removing any worry of traveling to and from the airport or getting stuck in traffic on the way to the airport during peak hours. Arrive on time for flights and receive significant savings with airport parking




Besides this, we also offer services for top cruise ports in Florida, Louisiana, Maryland, New Jersey, and Texas.




Let's take a good example. Imagine that you live in Minneapolis, Minnesota. If you're planning a trip to Atlanta, Georgia, you can choose cheap MSP overnight parking. If you're coming from any other state or city, the situation is the same. So it depends just on where you are flying from.




Also, please don't forget about the airport coupons. Such a coupon can easily help you save money at the beginning of your trip, making the price for parking almost two times less. So if we talk about Minneapolis-St. Paul International Airport, you can use special MSP Airport parking coupons.


You can find the best deals, MSP Airport parking rates, and other information connected with parking near US and Canadian airports on our official website.