Europe is home to some of the world's most iconic and popular cities such as Paris, London, and Rome. However, there are also many lesser-known, off-the-beaten-path destinations that offer unique experiences and unexpected surprises. Here are some of the most unusual cities in Europe that are definitely worth your next visit.
Where should you head next time while planning a trip to Europe?
1. Matera, Italy
Located in southern Italy, Matera is known for its ancient Sassi cave dwellings. These dwellings were carved into the rock and were inhabited by residents until the 1950s. Today, the Sassi have been restored and are a UNESCO World Heritage site, with many now serving as hotels, restaurants, and shops.
2. Riga, Latvia
Riga is the largest city in the Baltic States and is known for its stunning Art Nouveau architecture. The city is also home to a thriving music scene, with many festivals and concerts throughout the year.
3. Plovdiv, Bulgaria
Plovdiv is one of the oldest cities in Europe, with a history that dates back more than 6,000 years. The city is known for its well-preserved Roman amphitheater, which hosts concerts and events during the summer months.
4. Tallinn, Estonia
Tallinn is a medieval city that has managed to maintain its historic charm while also embracing modern technology. The city is home to a thriving startup scene and is often called the Silicon Valley of Europe.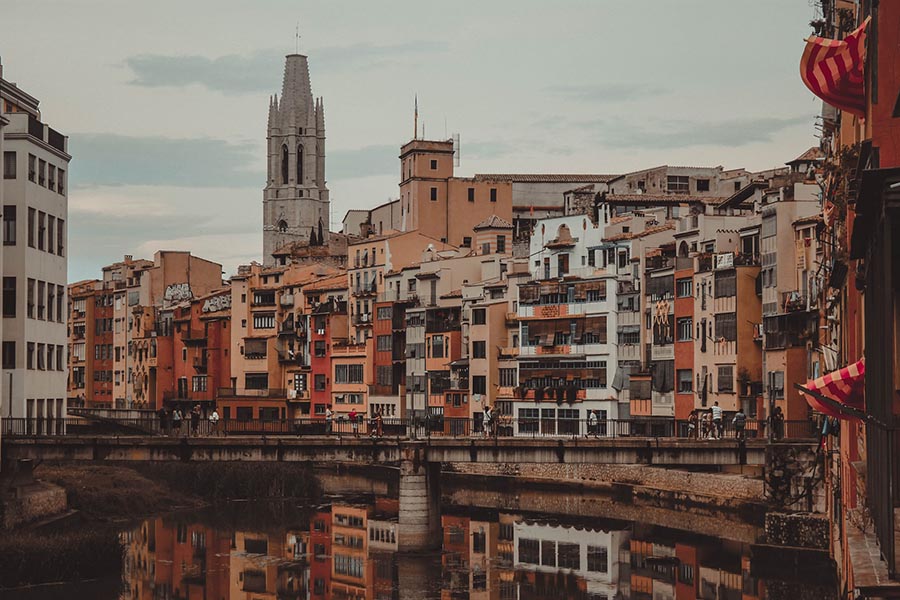 Source: Mathias Reding/Unsplash
5. Girona, Spain
Girona is a picturesque city located in northeastern Spain. It is known for its colorful houses along the river and its well-preserved Jewish Quarter. The city also has a rich culinary scene, with many Michelin-starred restaurants.
6. Mostar, Bosnia and Herzegovina
Mostar is a city that was heavily damaged during the Bosnian War but has since been rebuilt. The city is known for its iconic Stari Most bridge, which spans the Neretva River. Visitors can also explore the old town and sample traditional Bosnian cuisine.
7. Sibiu, Romania
Sibiu is a charming city located in the heart of Transylvania. The city is known for its Gothic architecture and its role as a cultural center for the region. Visitors can explore the historic old town and visit the many museums and galleries.
8. Ljubljana, Slovenia
Ljubljana is a small but vibrant city that is often overlooked in favor of larger European capitals. The city is known for its stunning architecture and its thriving arts scene. Visitors can explore the many galleries and museums or take a stroll along the picturesque Ljubljanica River.
These unusual cities in Europe offer a unique and unforgettable travel experience. Whether you're interested in history, architecture, or cuisine, there's something for everyone in these hidden gems. So why not step off the beaten path and explore one of these lesser-known destinations on your next European adventure?
Explore Europe in full comfort together with us – ParkingNearAirports.io!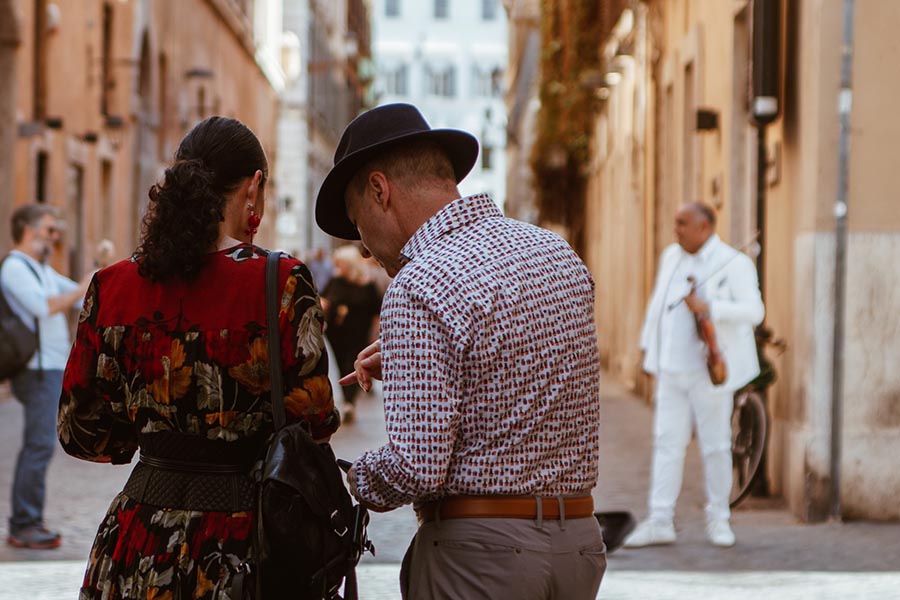 Source: Alessia Cocconi/Unsplash
Have you ever heard something about off-site parking? If not, we recommend you take a closer look at this part of the article, as this information will be handy for those who prefer to travel by air and get to the airport by their own car.
Most people suppose that parking at the airport is the fastest and most convenient option for them. However, it's not actually true. We'll explain to you why.
To be true, being in a terminal parking lot isn't convenient at all. Although on-site airport parking is the nearest place where you can leave your vehicle for the period of a trip, you can face the following difficulties:
You will need to find a spot in a crowded lot,
You will need to carry the luggage all the way through the parking lot,
You must pay expensive fees without great service.
Sounds not good, right? However, we found an excellent solution for you – in this case, off-site parking can become a savior for you. So if you're trying to find a parking spot with great service nearby the airport you're flying from and don't want to leave there the most significant part of your budget, pay attention to this option.
How does it work?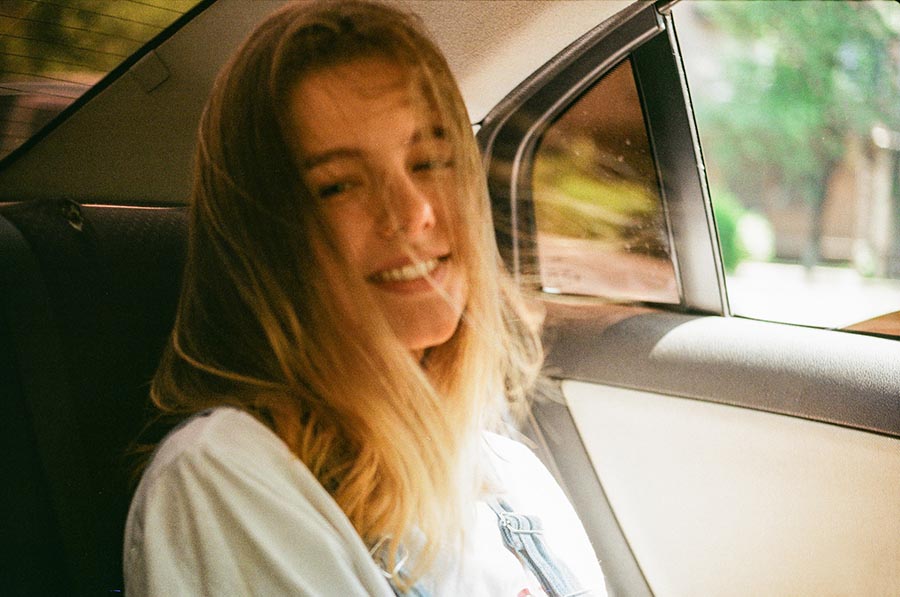 Source: Olenka Varzar/Unsplash
Obviously, people who chose a car as a way to get to the airport want to leave their vehicle safely while traveling and not to face the problems we described above. So what can off-site airport parking offer its customers?
Although a few miles usually separate such parking from the airport, you shouldn't worry about this. Off-site parking provides free shuttles going back and forth between the parking lot and the airport. Thanks to this, it removes any worries about getting stuck in traffic on the way to the airport during peak times. So all you need to do is choose the best time for you and inform the parking lot staff.
How does it work? Actually, everything is straightforward: when you come to the entrance, the staff will remove your luggage from your car and load it onto the shuttle, which will take you and your bags to the terminal. Then, the vehicle will be parked securely.
In addition, this type of parking is much cheaper, and this is good news, as nobody wants to waste money. Therefore, off-site parking is the perfect option to receive excellent service and save money at the same time.
Want to find some great offers? You don't need to go somewhere – just find it right here!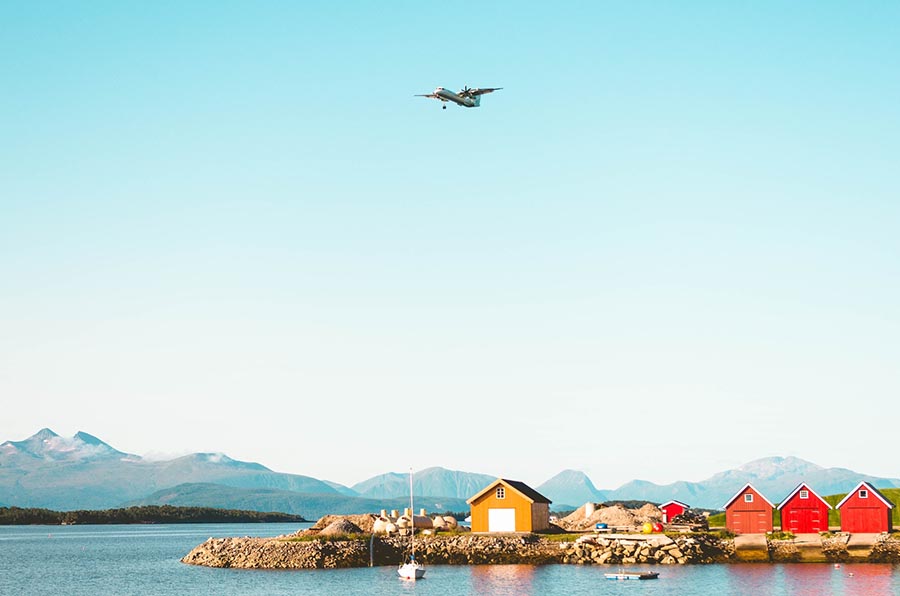 Source: Dong Zhang/Unsplash
We're glad to inform you that you can find this solution right here. Our booking platform, ParkingNearAirports.io, offers the best prices on airport car parking and bundles hotel and parking packages. Besides, we provide the services for top cruise ports in Florida, Louisiana, Maryland, New Jersey, and Texas.
Our platform allows you to reserve a parking spot through a few clicks within the application. As a result, customers receive a booking confirmation and a guaranteed parking spot upon arrival at the off-airport lot. Besides, if plans change, you can cancel hassle-free and receive a refund.
To understand it better, we would like to give you an example. Let's imagine that you live in Chicago, Illinois, USA. If you're planning a trip to Europe, you can use the services of cheap parking near Chicago O'Hare Airport. If you're coming from Buffalo, New York, the situation is the same – you can choose affordable Buffalo NY Airport parking. So it just depends on the place you're flying from.
Also, ParkingNearAirports.io offers its customers special airport parking coupons. With the help of these coupons, you can make the price for parking even two times less. So don't forget to use them to save as much money as possible.
You can find all the necessary and helpful information connected with the off-site airport parking on our official website. Enjoy traveling!