Whether you're traveling for a few days or a few weeks, doing laundry on the road can be a challenge. But with a little planning and preparation, you can keep your clothes clean and fresh without breaking the bank. Here's your guide to doing laundry on the road. Let's get started!
How to keep your clothes clean while being on the road?
Pack smart
When you're packing for your trip, consider packing clothes that are easy to wash and quick to dry. Synthetic fabrics, like polyester and nylon, are lightweight and dry quickly, making them ideal for travel. Avoid packing clothes that require special care or are difficult to wash.
Hand washing
Hand washing is the most common method of doing laundry on the road. All you need is a sink or bucket, some laundry detergent, and a drying rack or clothesline. Fill the sink or bucket with water and detergent, then soak your clothes for 15-30 minutes. Use your hands to agitate the clothes, then rinse thoroughly with clean water. Hang your clothes to dry on a drying rack or clothesline.
Laundromats
Laundromats are a great option for doing laundry on the road. Most towns and cities have laundromats, which offer coin-operated washing machines and dryers. Some laundromats also offer drop-off service, where you can leave your laundry and pick it up later. Make sure to bring your own laundry detergent and dryer sheets, and be prepared to wait for your laundry to finish.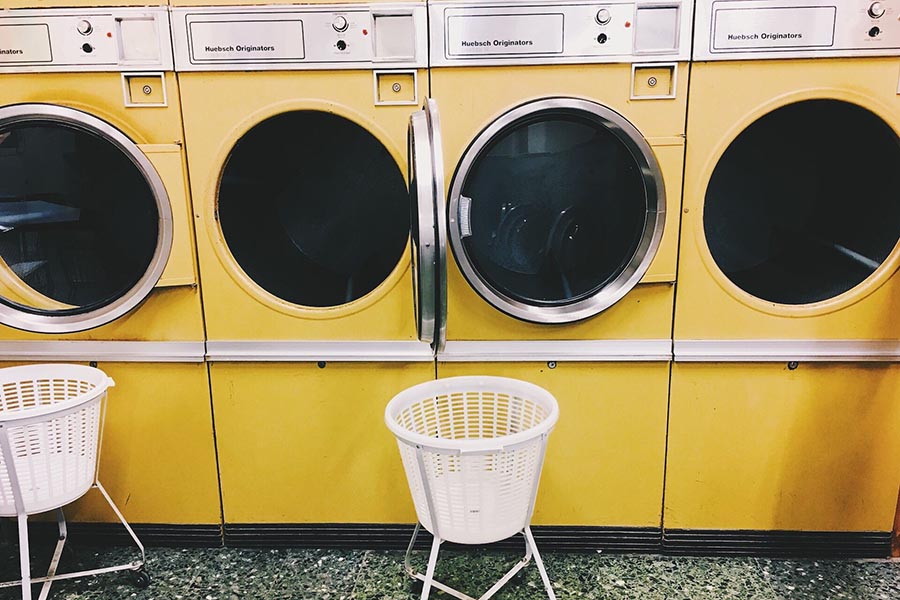 Source: Anca Gabriela Zosin/Unsplash
Hotel laundry service

Many hotels offer laundry service for an additional fee. This can be a convenient option if you're short on time or don't want to do laundry yourself. Make sure to check the prices before using hotel laundry service, as it can be more expensive than doing laundry yourself.
Portable washing machines
Portable washing machines, such as the Scrubba Wash Bag, are compact and lightweight, making them ideal for travel. Simply add water and detergent, then use the built-in washboard to scrub your clothes clean. Rinse with clean water, then hang to dry.
Packets or sheets
There are laundry detergent packets or sheets available for travel. All you have to do is add them to the water and your clothes. Some brands even have a built-in fabric softener. They are easy to pack and can save you space, time and hassle.
Doing laundry on the road may not be the most glamorous part of travel, but it's a necessary one. With these tips and tricks, you can keep your clothes clean and fresh without breaking the bank. Whether you choose to hand wash, visit a laundromat, use hotel laundry service, or bring a portable washing machine, make sure to pack smart and plan ahead to make your laundry experience as smooth as possible.
Make your upcoming journey absolutely convenient together with us – ParkingNearAirports.io!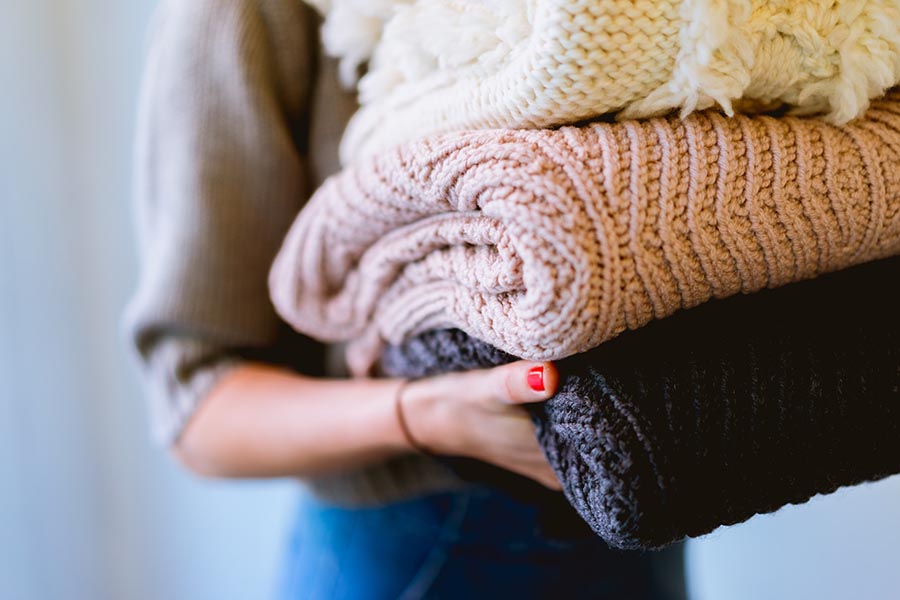 Source: Dan Gold/Unsplash
Have you ever heard something about off-site parking? If not, we recommend you take a closer look at this part of the article, as this information will be handy for those who prefer to travel by air and get to the airport by their own car.
Most people suppose that parking at the airport is the fastest and most convenient option for them. However, it's not actually true. We'll explain to you why.
To be true, being in a terminal parking lot isn't convenient at all. Although on-site airport parking is the nearest place where you can leave your vehicle for the period of a trip, you can face the following difficulties:
You will need to find a spot in a crowded lot,
You will need to carry the luggage all the way through the parking lot,
You must pay expensive fees without great service.
Sounds not good, right? However, we found an excellent solution for you – in this case, off-site parking can become a savior for you. So if you're trying to find a parking spot with great service nearby the airport you're flying from and don't want to leave there the most significant part of your budget, pay attention to this option.
How does it work?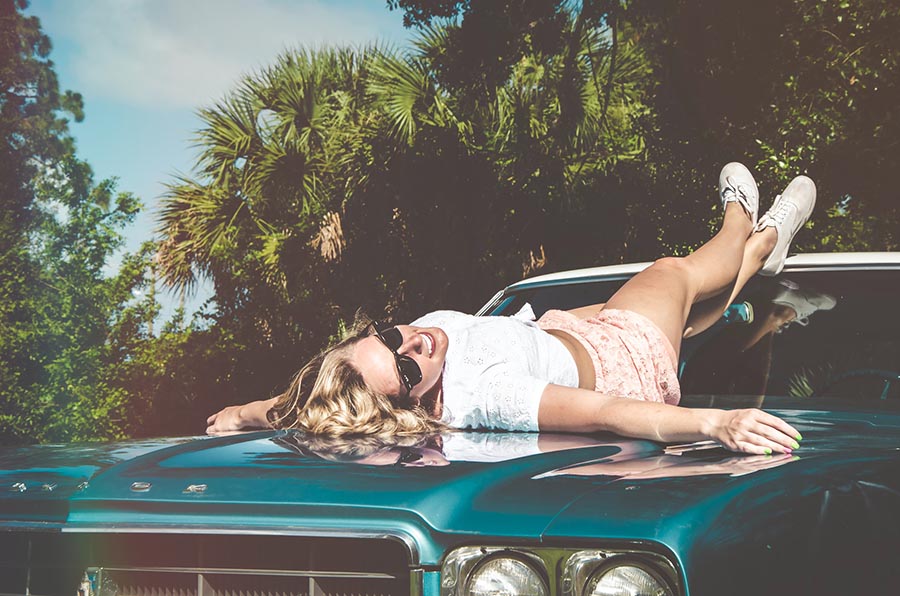 Source: Aral Tasher/Unsplash
Obviously, people who chose a car as a way to get to the airport want to leave their vehicle safely while traveling and not to face the problems we described above. So what can off-site airport parking offer its customers?
Although a few miles usually separate such parking from the airport, you shouldn't worry about this. Off-site parking provides free shuttles going back and forth between the parking lot and the airport. Thanks to this, it removes any worries about getting stuck in traffic on the way to the airport during peak times. So all you need to do is choose the best time for you and inform the parking lot staff.
How does it work? Actually, everything is straightforward: when you come to the entrance, the staff will remove your luggage from your car and load it onto the shuttle, which will take you and your bags to the terminal. Then, the vehicle will be parked securely.
In addition, this type of parking is much cheaper, and this is good news, as nobody wants to waste money. Therefore, off-site parking is the perfect option to receive excellent service and save money at the same time.
Want to find some great offers? You don't need to go somewhere – just find it right here!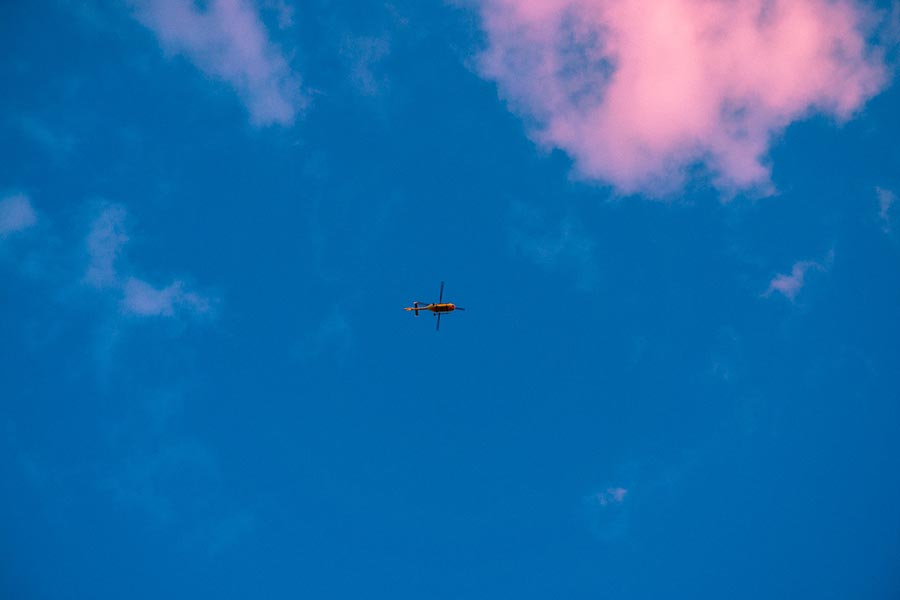 Source: Sindy Süßengut/Unsplash
We're glad to inform you that you can find this solution right here. Our booking platform, ParkingNearAirports.io, offers the best prices on airport car parking and bundles hotel and parking packages. Besides, we provide the services for top cruise ports in Florida, Louisiana, Maryland, New Jersey, and Texas.
Our platform allows you to reserve a parking spot through a few clicks within the application. As a result, customers receive a booking confirmation and a guaranteed parking spot upon arrival at the off-airport lot. Besides, if plans change, you can cancel hassle-free and receive a refund.
To understand it better, we would like to give you an example. Let's imagine that you live in Cincinnati, Kentucky. If you're planning a trip to Denver, Colorado, you can use the services of cheap parking near CVG Airport. If you're coming from Denver, the situation is the same – you can choose affordable DIA off-airport parking. So it just depends on the place you're flying from.
Also, ParkingNearAirports.io offers its customers special airport parking coupons. With the help of these coupons, you can make the price for parking even two times less. So don't forget to use them to save as much money as possible.
You can find all the necessary and helpful information connected with the off-site airport parking on our official website. Enjoy traveling!