Preparing for a cruise vacation can be exciting, but it's essential to pack wisely to ensure a comfortable and enjoyable experience onboard. In this ultimate guide, we'll walk you through the must-have items for your cruise packing list, from daytime clothing to essential toiletries and port day gear. Get ready to set sail with confidence!
Swimwear
Pack swimsuits, cover-ups, and beach towels for lounging by the pool or exploring beautiful beach destinations.
Casual wear
Include lightweight clothing such as shorts, t-shirts, sundresses, and comfortable outfits for daytime activities and excursions.
Activewear
If you plan on using the onboard gym, participating in sports activities, or taking fitness classes, don't forget to pack workout clothes and athletic shoes.
Formal attire
Check if your cruise has formal nights and pack formal attire such as cocktail dresses, suits, or tuxedos, depending on the dress code.
Smart casual attire
Most evenings onboard have a smart casual dress code. Include items like blouses, dress pants, skirts, or collared shirts for a polished yet relaxed look.
Source: Elyne Anthonissen/Unsplash
Comfortable walking shoes
Bring comfortable shoes for exploring ports of call and walking around the ship.
Dress shoes
Include formal shoes for formal evenings or elegant dining experiences onboard.
Sandals or flip-flops
Pack these for lounging by the pool or on beach days.
Essentials
Don't forget to pack toothbrushes, toothpaste, shampoo, conditioner, body wash, and any other personal hygiene items you may need.
Medications
Bring a sufficient supply of prescription medications and any over-the-counter medicines you may require during the trip.
Seasickness remedies
Consider packing sea sickness bands or medication if you are prone to motion sickness.
Day bag
Carry a small backpack or tote bag for your essentials during shore excursions, including sunscreen, water bottles, maps, and a camera.
Beach gear
If you plan to visit beaches, pack beach towels, sunscreen, snorkeling gear, and water shoes.
Waterproof phone case
Protect your phone from water damage when participating in water-based activities or visiting wet destinations.
Enjoy your next cruise trip fully with us – ParkingNearAirports.io!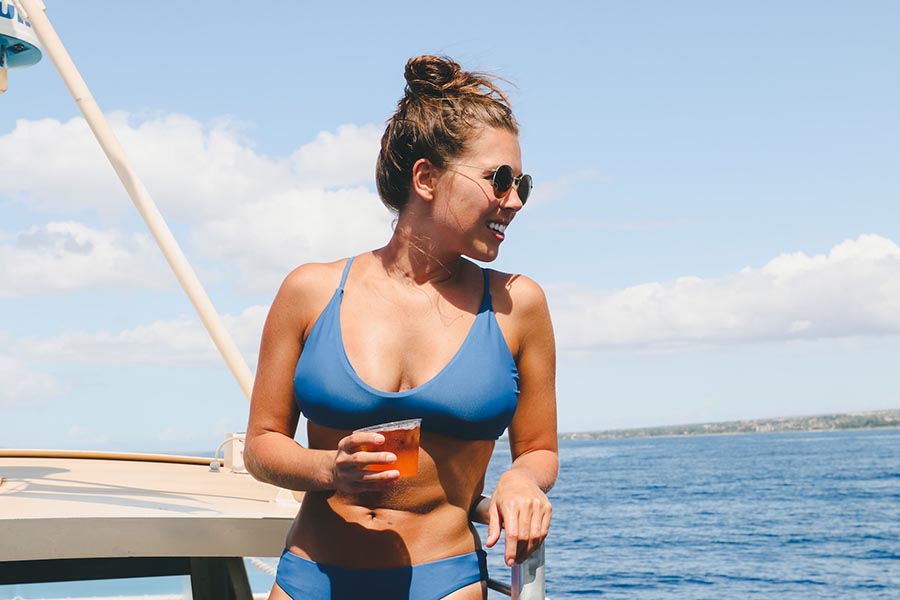 Source: Derek Owens/Unsplash
It's pretty clear that everyone wants to save as much money as possible and get excellent services at the same time, especially while traveling. Prefer to get to the cruise port by your own car? If so, please draw special attention to this part of the article.
We suppose you have used to choose on-site parking if you prefer to get to the cruise port by your own vehicle. Most people think that it's much more convenient and faster, as it's the nearest area to the place a ship leaves from. However, they probably forget that this type of parking is too costly. Besides, you will have to face the following unpleasant moments:
You will need to find a spot in a crowded lot,
You will need to carry the luggage all the way down the parking lot,
You must pay expensive fees with no service.
Sounds terrible, right? Is there any solution in such a situation, you may ask? We're happy to say – of course, there is one! If you choose to use the services provided by off-site parking, you won't definitely regret it. So let's take a closer look at this parking type.
What is actually off-site parking?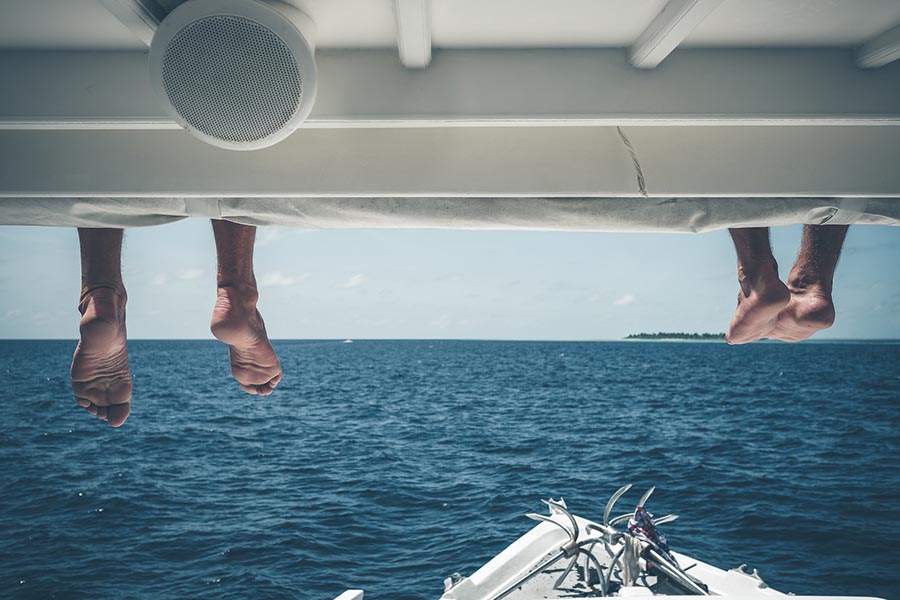 Source: Philipp Kämmerer/Unsplash
Obviously, no one wants to face all of such difficulties we described above, and you can easily avoid them if you choose an off-site parking option. So let's take a look at how it works.
When you come to the entrance, the staff member pulls your baggage out of your car and loads it to the shuttle, which will take your bags and you later to the cruise port you're leaving from. Then they will find a parking spot and park your car there for you.
Please don't worry about the few miles, which usually separate the parking lot and the cruise port. Off-site parking usually provides free shuttles to and from the cruise port for its customers. Thanks to this, you have no worries about getting stuck in traffic on the way to the cruise port during the peak times. So all you need to do is choose the best time for you and inform the parking lot staff.
In addition, this type of parking is much cheaper, and this is good news, as nobody wants to waste money. Therefore, off-site parking is the perfect option to receive excellent service and save money at the same time.
You can find the best deals right here!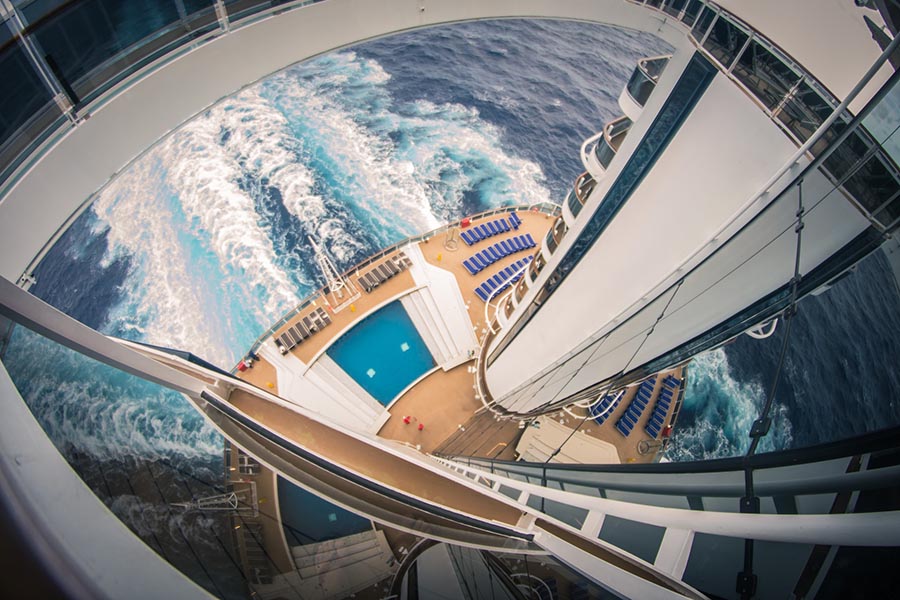 Source: id23/Unsplash
If you're looking for the best deals for cruise ports, you're in the right place.
We are glad to inform you that our booking platform, ParkingNearAirports.io, provides the services for top cruise ports in Florida, Louisiana, Maryland, New Jersey, and Texas. Besides, we offer the best prices on airport car parking and bundles hotel and parking packages.
Our partners are the most reliable parking providers outside the top cruise ports in the United States. We offer their services for passengers who are looking for safe and secure parking for their vehicles.
In addition, we can arrange valet parking, self-parking, or a vehicle to pick you up from the hotel to the terminal and vice versa. Just let us know the dates, choose your preferred services, and we'll get it done for you.
It only takes a few minutes to make a reservation. Get the most affordable rates and experience hassle-free off-site parking.
To understand it better, we would like to give you an example. If your trip starts in Port Everglades, Florida, USA, you can use the services of cheap parking near Port Everglades Cruise Port. If you're leaving from the Port of Miami, you can choose affordable Carnival Cruise Line parking Miami. So it just depends on the place you're leaving from.
Also, ParkingNearAirports.io offers its customers special airport parking coupons. With the help of these coupons, you can make the price for parking even two times less. So don't forget to use them to save as much money as possible.
You can find all the necessary and helpful information connected with the off-site airport parking on our official website. Enjoy traveling!