Albany International Airport is the oldest airport in the city. After reading this short article, you will learn some facts about ALB. We've also put together a list of tips that will make your trip comfortable when visiting ALB.
History of ALB's changes
As the number of flights has increased significantly in recent years, the place has changed and improved considerably. So in 2018, a transformation of the entire building began. Over two years, $63.3 million was invested into ALB. As a result, the food courts, escalators, boarding, waiting areas, and airport parking were upgraded. The modernization was also the installation of solar panels, which partially allow supplying electricity to the airport. In addition, an energy-efficient lighting plan was created, which was also a huge step forward.
Another innovation was the new road, which was completed in 2019. Now every tourist can get to Albany International Airport much faster. This track has reduced traffic congestion and shortened the time to get there.
This isn't the first time that ALB has undergone significant changes. Back in 1998, a terminal was created explicitly for Southwest Airlines flights. This was a massive deal since that airline always offers tickets at great prices. Already in 1999, new
parking at Albany airport
was built at Albany airport. This was due to the increase in the number of people flying after the opening of the terminal. Thus the number of parking spaces increased by 1600. After that, there were some more changes, but the most global remains the renovation of 2018-2020.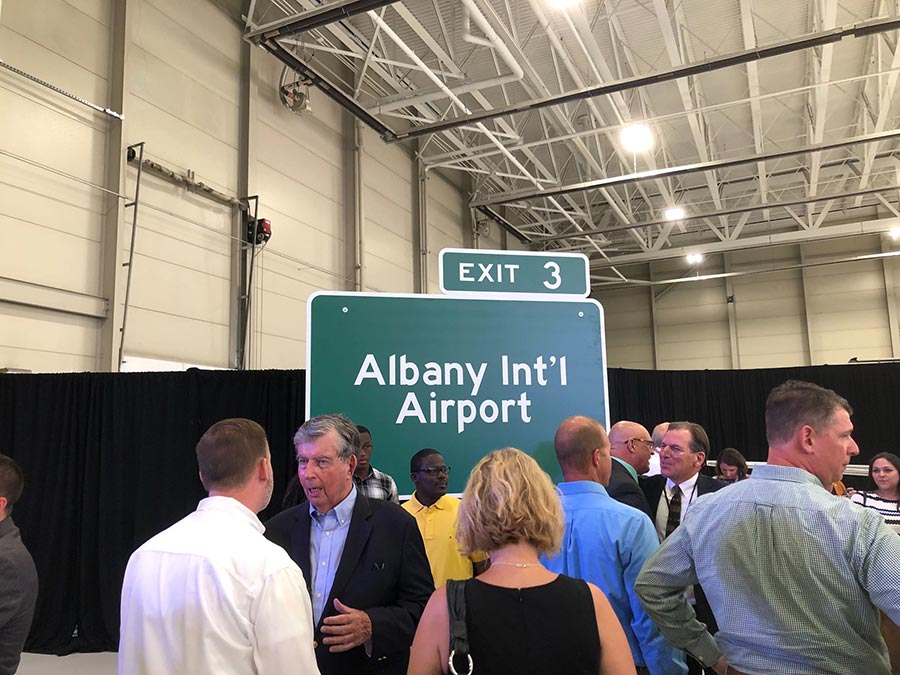 A few tips to help make your trip as comfortable as possible
Consider your travel timing in advance. It is better to arrive at the airport in advance and have a quiet cup of coffee there. The best time is about 90 minutes before boarding. Keep in mind that flights on holidays and in the mornings are busier. So check-in and baggage inspection times may become considerably longer.
Before going through a security check, make sure that there are no prohibited items in your hand luggage or on you. You can find the list of these items on the airport website. This precaution will allow you to avoid delays. If you have items on the list, you should know that they will end up in the trash can.
Consider how you will get there. Look at how long it takes on average to get there. Also, consider what time of the day you will be driving.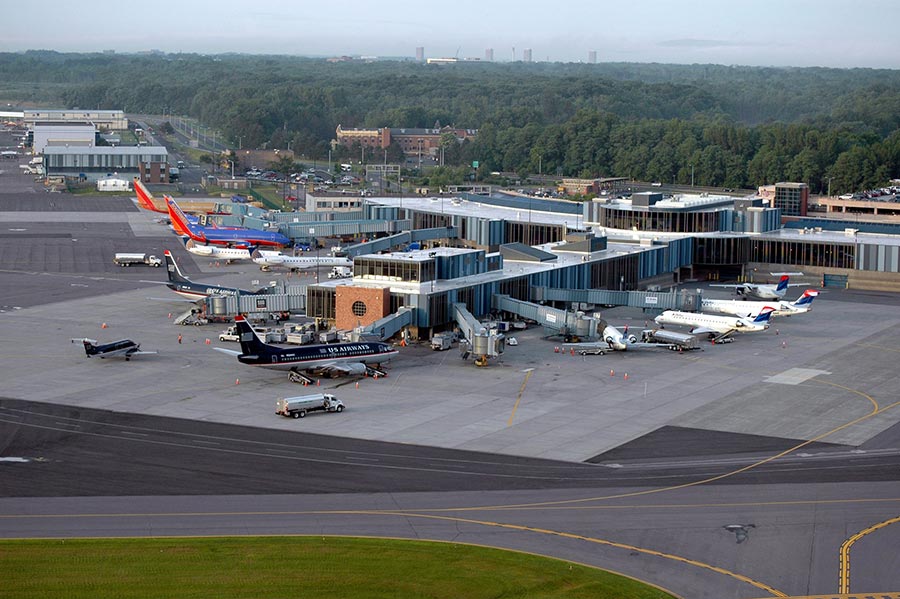 How to get to ALB?
Of course, you have several options. The most convenient ones are a private car or a cab.
If you don't have your car, you should consider a cab. This is very convenient because you will be taken from your home directly to the door of the airport. However, it is worth noting that such a trip will cost you quite a lot. If you have acquaintances with a car, you can ask them to give you a ride and pay much less.
If you have a personal car and want to take it to ALB, it's not a problem. Albany International Airport has a large parking area. You can leave your car here for a couple of hours or a few days. Depending on that, you will be charged by the hour or by the day. Check the website beforehand to see if there is discount airport parking so that you can save money.
Another option for those traveling by car is parking lots close to the airport. For example, there is one near Albany Airport. Here you can leave your vehicle in complete safety. Such parking will significantly reduce your costs because it is cheaper. In addition, a free shuttle bus will take you from here to the airport and back after your arrival.
Can I eat at the airport?
Of course you can. If you can't manage to eat breakfast at home before your flight, you can be sure to get something on the spot. Here you can grab a great coffee at Starbucks and go to one of the places like Dunkin Donuts, The Albany Empire Deli, Saratoga Silks Bistro, etc.
What to do while waiting for your flight?
If you didn't bring your favorite book with you, you would find something to occupy your free time at the airport. There are several stores where you can buy souvenirs and gifts if you are going to visit. They also sell a lot of sweets, so those who love sweets will appreciate these stores. Or you can buy the latest newspaper here and find out the latest news.