Planning a trip can be an exciting and thrilling experience. Whether you're jetting off to a new country or exploring a local destination, there's always an element of anticipation and wonder. However, amidst all the excitement, it's easy to make some common travel planning mistakes that can impact your trip. Today, we'll uncover six travel planning mistakes you might not even realize you're making, along with some useful tips to avoid them. Let's get to the point!
What mistakes should travelers avoid making when traveling?
1. Not trying out your new gear
Before embarking on your journey, it's essential to test out any new travel gear or equipment you've purchased. Whether it's a new camera, hiking boots, or a travel backpack, giving them a trial run beforehand can save you from unexpected surprises or discomfort during your trip. Take the time to get familiar with your gear and ensure it meets your needs and expectations.
2. Booking flights too far in advance
While it's tempting to book your flights well in advance to secure the best deals, it's not always the wisest choice. Flight prices can fluctuate, and sometimes last-minute deals or promotions can offer significant savings. Additionally, locking yourself into a rigid flight schedule too early may limit your flexibility to adjust your itinerary or take advantage of unforeseen opportunities. Consider monitoring flight prices and booking at the right time to strike a balance between affordability and flexibility.
3. Not learning about the local culture
Immersing yourself in the local culture is an enriching part of any travel experience. Yet, many travelers overlook the importance of learning about the customs, traditions, and etiquette of their destination. Take the time to research and understand the local culture, including greeting customs, appropriate attire, and dining etiquette. This knowledge will not only enhance your interactions with locals but also show respect for their way of life.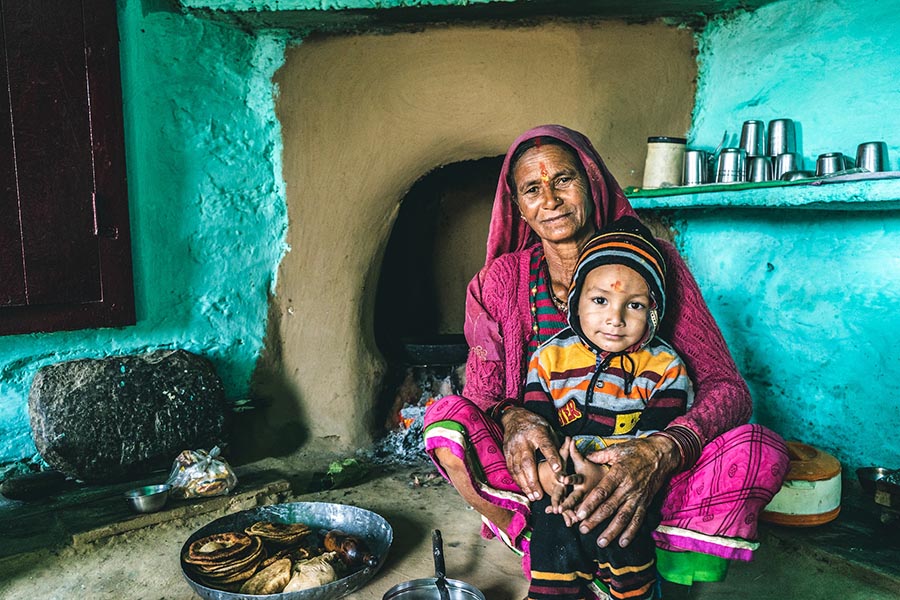 Source: Yogendra Singh/Unsplash
4. Not reading reviews
Whether it's accommodations, restaurants, or attractions, reading reviews can provide valuable insights and help you make informed decisions. Neglecting to read reviews may result in disappointment or missed opportunities. Websites like TripAdvisor, Yelp, and Google Reviews offer a wealth of information from fellow travelers, giving you a better understanding of what to expect and allowing you to choose experiences that align with your preferences.
5. Not strategically packing your carry-on
Your carry-on bag is your travel lifeline, containing essential items that can make or break your journey. Failing to strategically pack your carry-on can lead to inconvenience and frustration. Consider packing a change of clothes, medications, toiletries, electronics, and any valuables in your carry-on, ensuring you have everything you need for the first 24 hours of your trip. This way, even if your checked luggage gets lost or delayed, you'll still have the essentials to tide you over until the situation is resolved.
6. Not alerting your bank you'll be traveling
One common oversight is forgetting to inform your bank or credit card provider about your travel plans. Without prior notification, your financial institution may flag your card activity as suspicious and freeze your account, causing unnecessary stress and inconvenience. Take a few minutes to notify your bank of your travel dates and destinations to ensure uninterrupted access to your funds while you're away.
ParkingNearAirports.io – your trusted companion for convenient travel!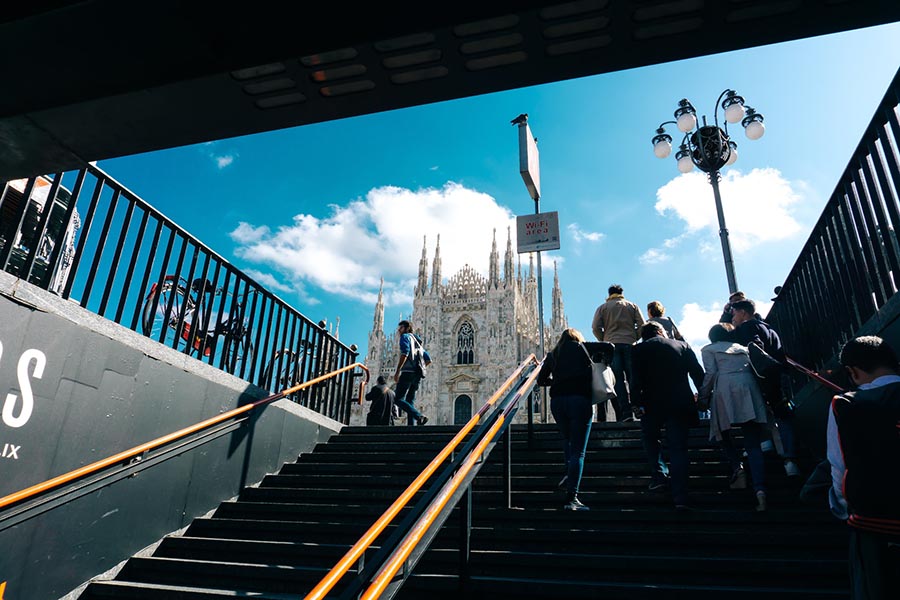 Source: Andrey Andreev/Unsplash
Have you ever heard something about off-site parking? If not, we recommend you take a closer look at this part of the article, as this information will be handy for those who prefer to travel by air and get to the airport by their own car.
Most people suppose that parking at the airport is the fastest and most convenient option for them. However, it's not actually true. We'll explain to you why.
To be true, being in a terminal parking lot isn't convenient at all. Although on-site airport parking is the nearest place where you can leave your vehicle for the period of a trip, you can face the following difficulties:
You will need to find a spot in a crowded lot,
You will need to carry the luggage all the way through the parking lot,
You must pay expensive fees without great service.
Sounds not good, right? However, we found an excellent solution for you – in this case, off-site parking can become a savior for you. So if you're trying to find a parking spot with great service nearby the airport you're flying from and don't want to leave there the most significant part of your budget, pay attention to this option.
How does it work?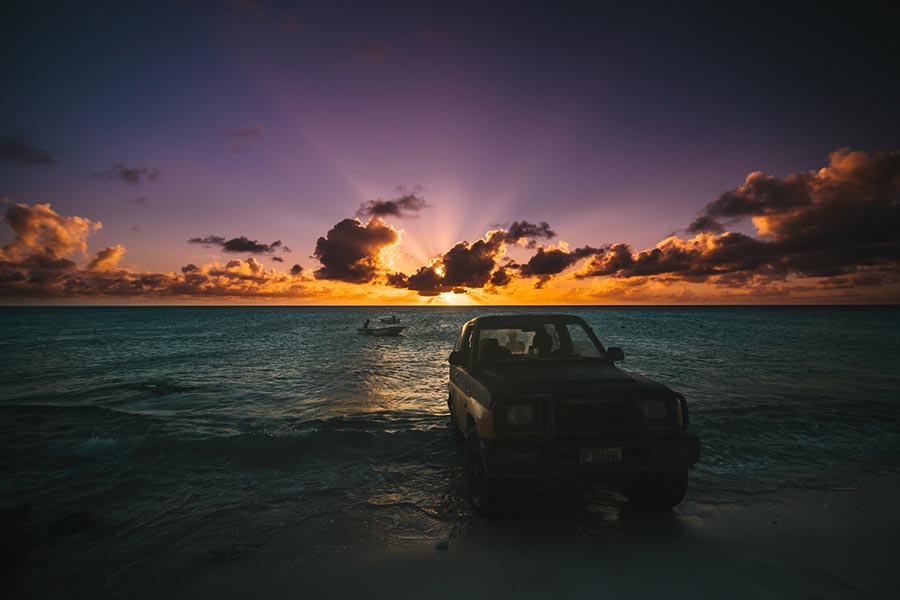 Source: Simon Hajducki/Unsplash
Obviously, people who chose a car as a way to get to the airport want to leave their vehicle safely while traveling and not to face the problems we described above. So what can off-site airport parking offer its customers?
Although a few miles usually separate such parking from the airport, you shouldn't worry about this. Off-site parking provides free shuttles going back and forth between the parking lot and the airport. Thanks to this, it removes any worries about getting stuck in traffic on the way to the airport during peak times. So all you need to do is choose the best time for you and inform the parking lot staff.
How does it work? Actually, everything is straightforward: when you come to the entrance, the staff will remove your luggage from your car and load it onto the shuttle, which will take you and your bags to the terminal. Then, the vehicle will be parked securely.
In addition, this type of parking is much cheaper, and this is good news, as nobody wants to waste money. Therefore, off-site parking is the perfect option to receive excellent service and save money at the same time.
Want to find some great offers? You don't need to go somewhere – just find it right here!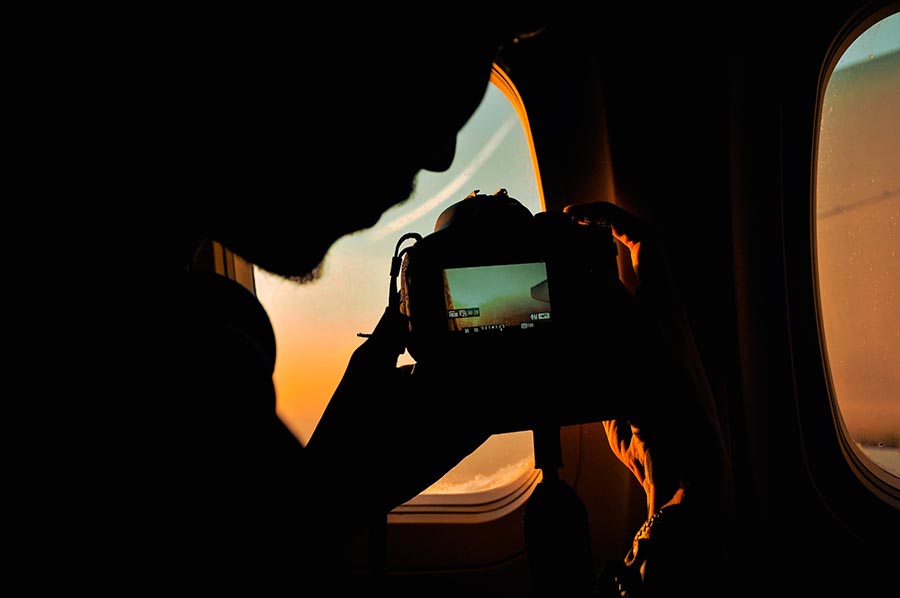 Source: Natalia Marcelewicz/Unsplash
We're glad to inform you that you can find this solution right here. Our booking platform, ParkingNearAirports.io, offers the best prices on airport car parking and bundles hotel and parking packages. Besides, we provide the services for top cruise ports in Florida, Louisiana, Maryland, New Jersey, and Texas.
Our platform allows you to reserve a parking spot through a few clicks within the application. As a result, customers receive a booking confirmation and a guaranteed parking spot upon arrival at the off-airport lot. Besides, if plans change, you can cancel hassle-free and receive a refund.
To understand it better, we would like to give you an example. Let's imagine that you live in Jacksonville, Florida, USA. If you're planning a trip to Calgary, Alberta, Canada, you can use the services of cheap parking near Jacksonville Airport. If you're coming from Calgary, the situation is the same – you can choose affordable YYC long-term parking. So it just depends on the place you're flying from.
Also, ParkingNearAirports.io offers its customers special airport parking coupons. With the help of these coupons, you can make the price for parking even two times less. So don't forget to use them to save as much money as possible.
You can find all the necessary and helpful information connected with the off-site airport parking on our official website. Enjoy traveling!