Interesting Facts and Places in Newark, USA
The eastern U.S. city of Newark is located in New Jersey on the Passaic River - it's one of the largest settlements in the state. The town was built in 1666 during the British colonial occupation. The colonial settlement inherited its name from its English masters. The proximity to New York City plays a positive role in the development of Newark's economy. It is, in fact, its satellite because one-third of Newark's residents work in New York City and at Newark Airport, which serves the metropolitan area.
Today we'll tell you about sites to visit, places to go with the kids, a little bit about restaurants you should check out, and where to find inexpensive parking lots near Newark Airport.
Newark Airport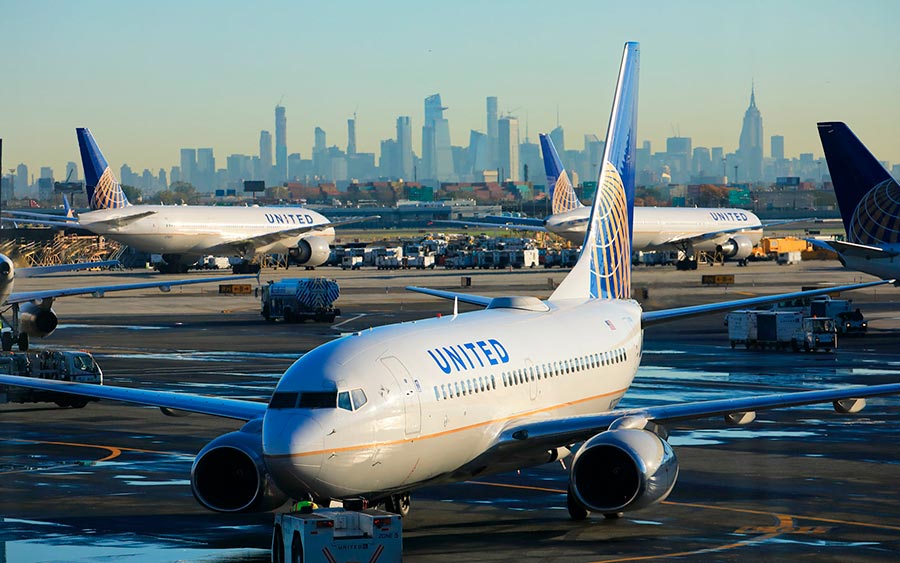 Newark Liberty International Airport is located 25 kilometers southwest of New York City in New Jersey. There is one heliport and three runways on 820 hectares, and it is the top ten most significant airport in America.
It will be interesting to know whether there is parking at Newark Airport for those who travel by their car. We answer - there is. However, if you are looking for Newark Liberty Airport long-term parking but don't want to overpay, we recommend you to look specifically at those parking lots that are close to the airport. If you're worried about how you'll get from the parking lot to EWR, don't be - you can always take a shuttle that will get you where you need to go at any time.
Attractions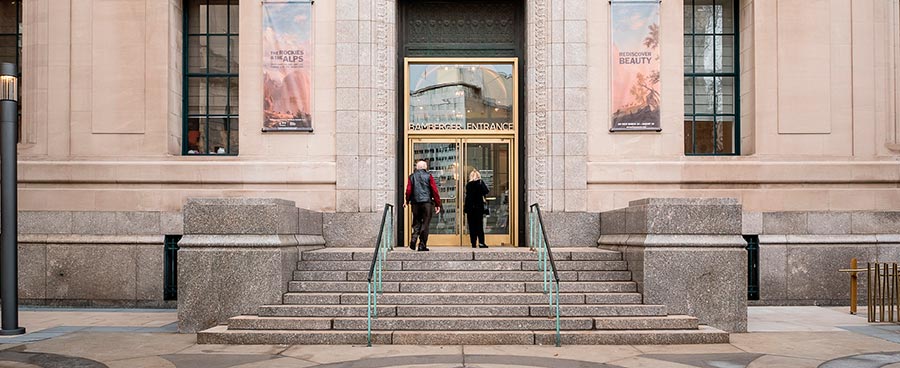 An attraction that citizens are rightfully proud of is the Newark Museum of Art. It is the largest and oldest museum in New Jersey. It features works of art from the modern and ancient world - these are collections of masterpieces of Indian tribes, African and Asian peoples. However, the museum's pride is the exhibit on Tibet with an authentic Buddhist altar consecrated by the Dalai Lama. On the territory of the museum is a small zoo with a live collection of 100 species.
The city is famous for its architecture. Newark has some of the most beautiful Art Deco buildings in Northeastern America.
Where to Go?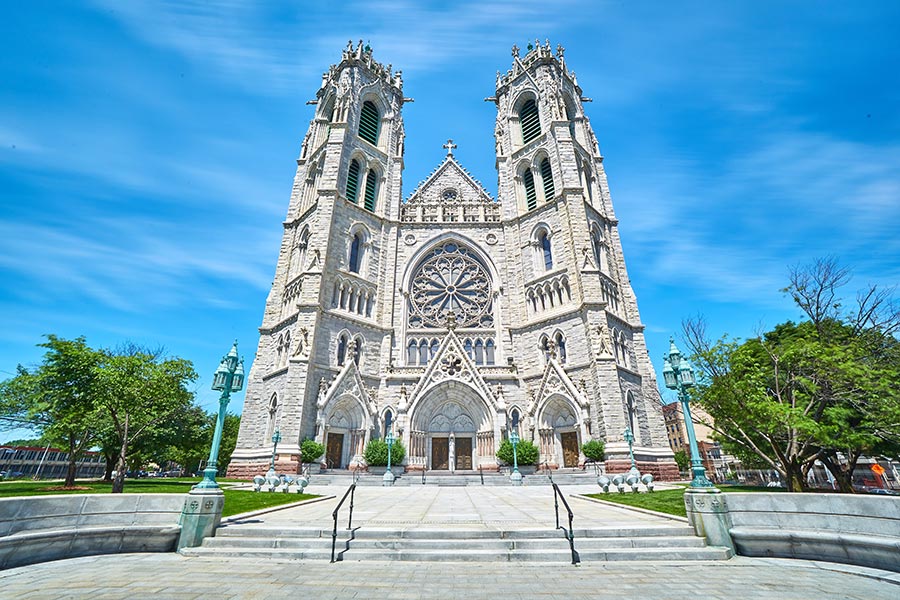 When in Newark, the Cathedral Basilica of the Sacred Heart is a must-see. Made in Gothic style, it captivates and mesmerizes. Construction began in 1899 and was not finished until 1954. Difficult stages of construction influenced the architecture of the building. First, they started to build the cathedral in the Anglo-Irish Gothic style, and later, changes were made in favor of the French Gothic style. The Cathedral Basilica of the Sacred Heart is open to visitors year-round. It has the largest organ in the city. The famous cathedral concerts draw crowds of listeners.
Where to Go with Kids?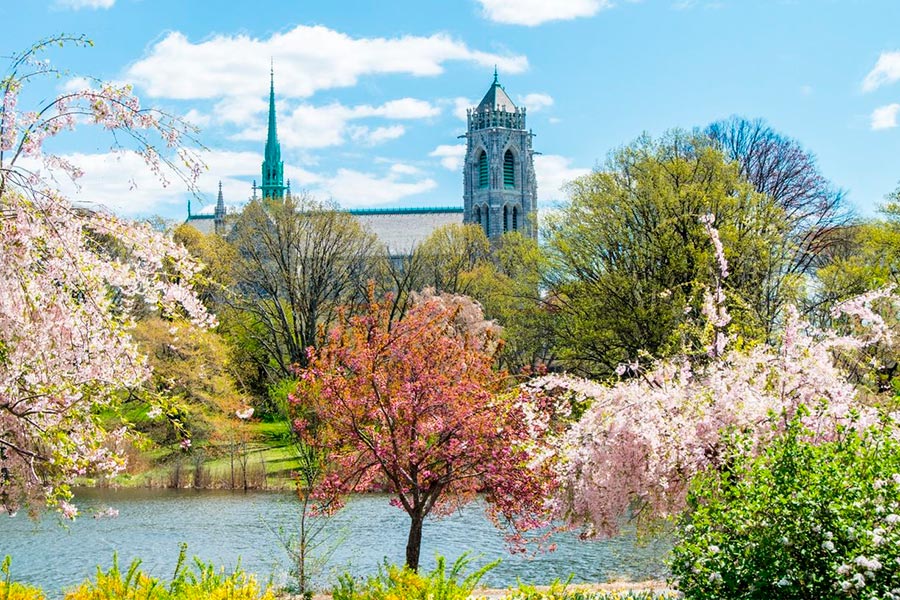 Branch Brook Park is the largest and most frequently visited park in Newark. This resting place was laid out back in 1895 and was designed in a romantic style. The highlight of the park is a large number of cherry trees - 4,300. In this regard, the park holds an annual Cherry Festival in April during the cherry blossoms, gathering crowds of participants. But, still, the primary purpose of the park is a place of recreation for visitors. Coming here with children, one can find entertainment for young visitors and have lunch and relax.
Where to Go in the Evening?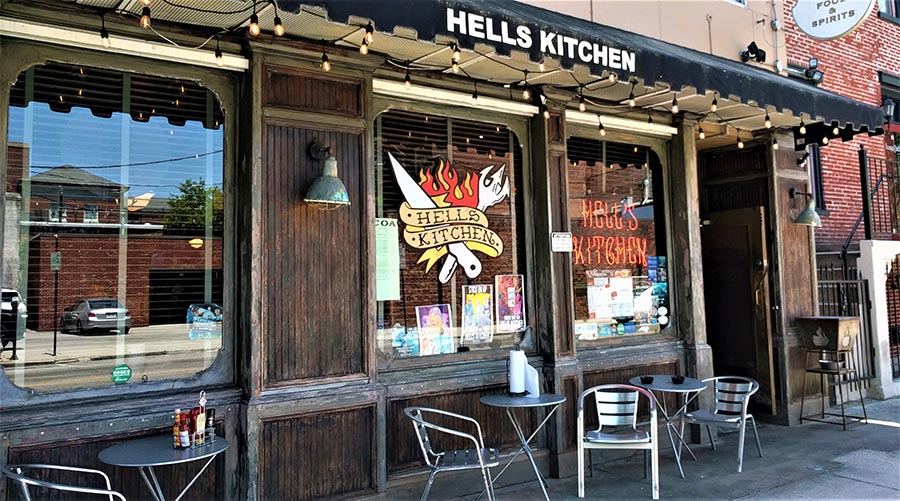 Hell's Kitchen Lounge is a bar from Newark's nightlife series. In addition to Mexican and traditional American food, there are entertaining shows every night. The fast service and delicious food appeal to those who like to combine food and entertainment. But there are a few downsides - during the show, you completely forget about the food, and it can get cold. Also, the shows never start on time, and there are not enough seats for everyone. But if you make reservations in advance, a fun evening is assured.
Where to Eat?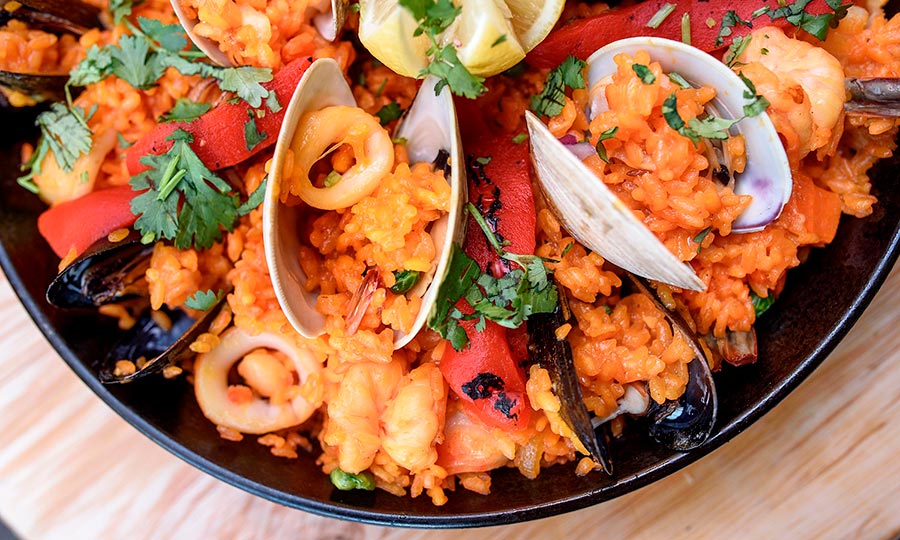 The undoubted favorite among the restaurants is Forno's of Spain Restaurant. The menu consists mainly of seafood. But there are dishes of Portuguese, Spanish and local cuisine. Spacious halls can accommodate many people - that's why it is an excellent place for family dinners with children. The prices are reasonable, and the service is top-class.
If you're not a fan of restaurant ceremonies, you can eat anywhere. Newark has no shortage of places to eat for those who like fast and inexpensive meals. The famous American cuisine is always there to help and will not let you die of hunger. Newark is a laid-back town with its cute entertainment. It's eight miles from the giant metropolis of New York City. Tourists rarely get around these cities. But Newark's advantage over its larger counterpart is its quietness, coziness, and cheapness.