When planning your travel itinerary, one of the key decisions you'll face is whether to book a round-trip flight or opt for two separate one-way flights. While round-trip bookings have traditionally been favored for international travel, there are instances where booking two one-way flights can offer greater flexibility and even save you money. In this article, we will explore the factors to consider when deciding between these two options, helping you make an informed choice that suits your travel needs. Let's get started!
Which booking option saves you more: round-trip or one-way?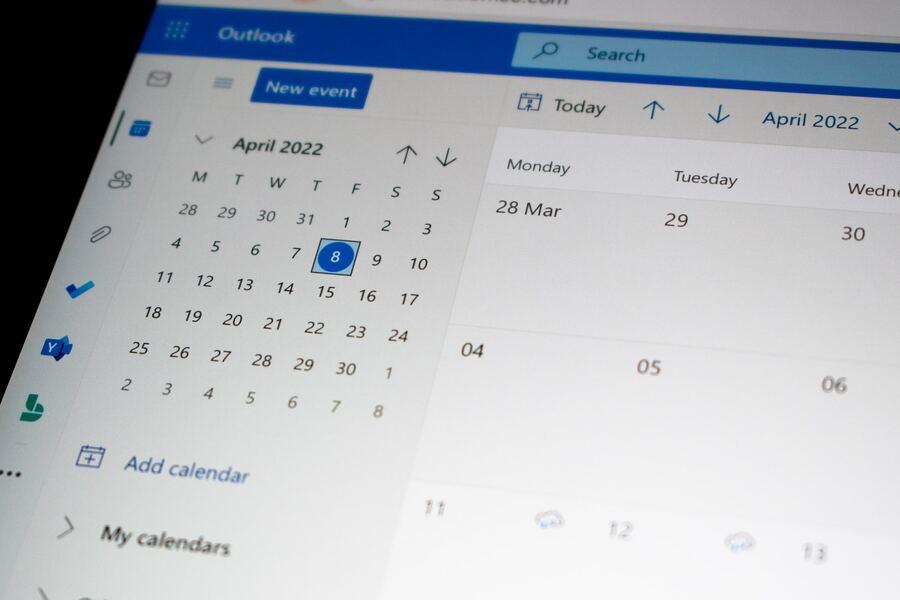 Source: Ed Hardie/Unsplash
1. International travel tends to incentivize round-trip bookings.
When it comes to international travel, airlines often offer more favorable pricing and incentives for round-trip bookings. It's worth exploring round-trip options to take advantage of potential discounts, as well as the convenience of having both legs of your journey arranged in a single reservation. Round-trip bookings are especially beneficial for straightforward itineraries with fixed travel dates.
2. But domestic flights have better one-way pricing.
For domestic flights, the pricing landscape leans more favorably towards one-way bookings. Airlines tend to offer competitive and affordable pricing for individual legs of the journey, allowing you to mix and match different carriers to find the best deals. If you're planning a domestic trip with flexible travel dates or wish to explore multiple destinations within a country, booking two one-way flights can be a cost-effective option.
3. Booking separate legs allows you to combine airlines.
Opting for one-way flights gives you the freedom to mix and match airlines for each leg of your journey. This flexibility can be advantageous if different carriers offer more convenient departure times, better connections, or lower fares for specific segments of your trip. By comparing prices and schedules across various airlines, you can create a customized itinerary that best suits your preferences and budget.
4. One-ways also offer more flexibility with return dates.
When you're uncertain about your return date or have an open-ended travel plan, booking two one-way flights allows you to have greater flexibility. You can easily adjust the duration of your stay at each destination without having to change an entire round-trip booking. This flexibility can be particularly useful if you're traveling for business, leisure, or uncertain circumstances where your return date may change.
5. Booking separate legs might help with a complicated itinerary.
Booking two one-way flights might make the planning process easier if your route is complicated and includes several locations, stopovers, or layovers. With more control over each stage of the journey, you may select the most practical routes and make the most of your travel time. This choice is particularly advantageous if you're organizing a multi-city vacation or seeing an area with many entry and exit locations.
Embrace smooth and convenient travel with ParkingNearAirports.io!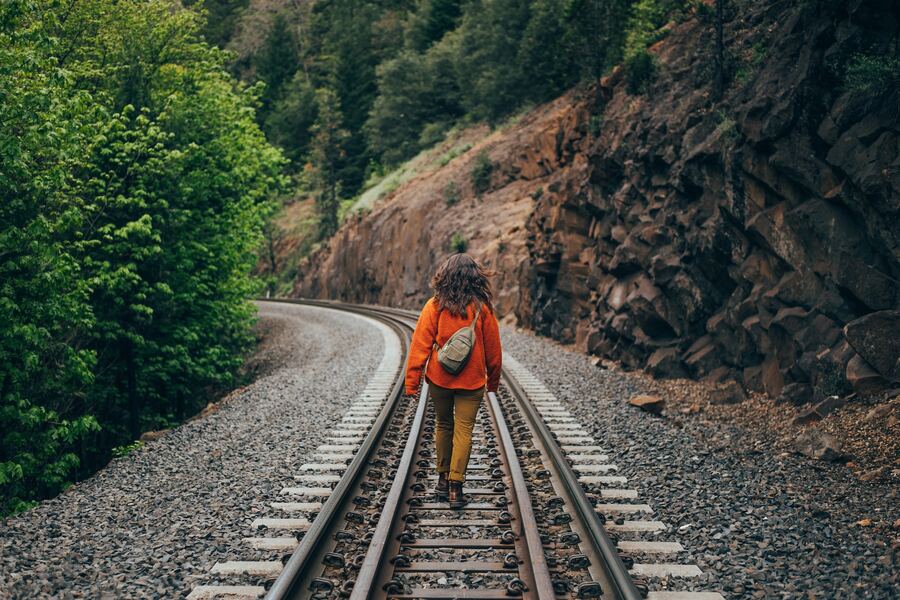 Source: Josh Hild/Unsplash
Have you ever heard something about off-site parking? If not, we recommend you take a closer look at this part of the article, as this information will be handy for those who prefer to travel by air and get to the airport by their own car.
Most people suppose that parking at the airport is the fastest and most convenient option for them. However, it's not actually true. We'll explain to you why.
To be true, being in a terminal parking lot isn't convenient at all. Although on-site airport parking is the nearest place where you can leave your vehicle for the period of a trip, you can face the following difficulties:
You will need to find a spot in a crowded lot,
You will need to carry the luggage all the way through the parking lot,
You must pay expensive fees without great service.
Sounds not good, right? However, we found an excellent solution for you – in this case, off-site parking can become a savior for you. So if you're trying to find a parking spot with great service nearby the airport you're flying from and don't want to leave there the most significant part of your budget, pay attention to this option.
How does it work?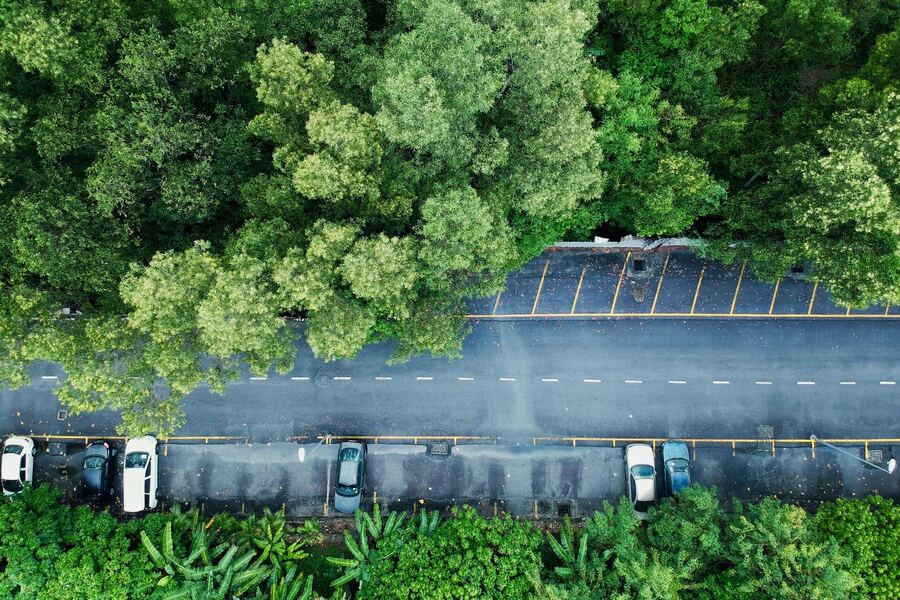 Source: Gaddafi Rusli/Unsplash
Obviously, people who chose a car as a way to get to the airport want to leave their vehicle safely while traveling and not to face the problems we described above. So what can off-site airport parking offer its customers?
Although a few miles usually separate such parking from the airport, you shouldn't worry about this. Off-site parking provides free shuttles going back and forth between the parking lot and the airport. Thanks to this, it removes any worries about getting stuck in traffic on the way to the airport during peak times. So all you need to do is choose the best time for you and inform the parking lot staff.
How does it work? Actually, everything is straightforward: when you come to the entrance, the staff will remove your luggage from your car and load it onto the shuttle, which will take you and your bags to the terminal. Then, the vehicle will be parked securely.
In addition, this type of parking is much cheaper, and this is good news, as nobody wants to waste money. Therefore, off-site parking is the perfect option to receive excellent service and save money at the same time.
Want to find some great offers? You don't need to go somewhere – just find it right here!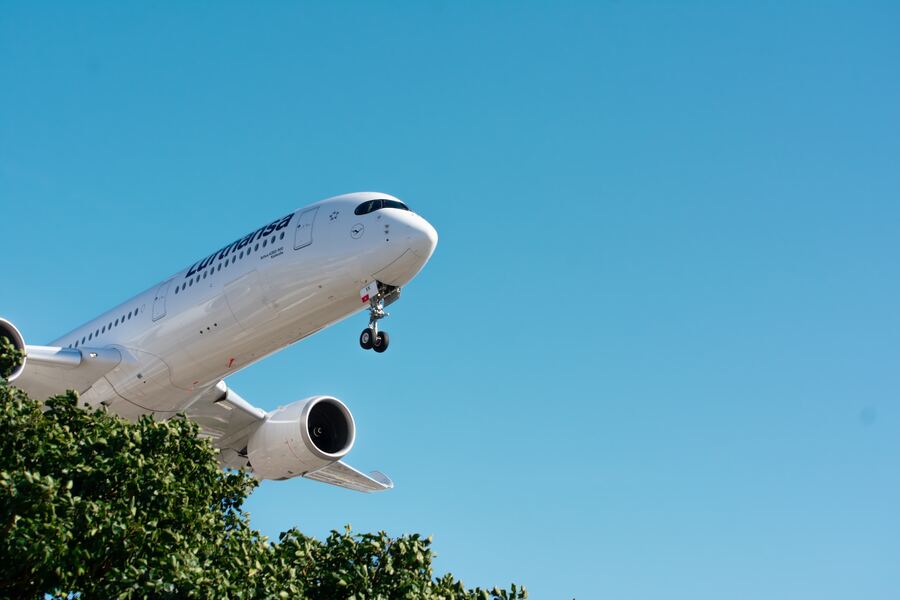 Source: Lukas Souza/Unsplash
We're glad to inform you that you can find this solution right here. Our booking platform, ParkingNearAirports.io, offers the best prices on airport car parking and bundles hotel and parking packages. Besides, we provide the services for top cruise ports in Florida, Louisiana, Maryland, New Jersey, and Texas.
Our platform allows you to reserve a parking spot through a few clicks within the application. As a result, customers receive a booking confirmation and a guaranteed parking spot upon arrival at the off-airport lot. Besides, if plans change, you can cancel hassle-free and receive a refund.
To understand it better, we would like to give you an example. Let's imagine that you live in Las Vegas, Nevada. If you're planning a trip to New Orleans, Louisiana, you can use the services of cheap off-airport parking Las Vegas. If you're coming from New Orleans, the situation is the same – you can choose affordable parking near New Orleans Airport. So it just depends on the place you're flying from.
Also, ParkingNearAirports.io offers its customers special airport parking coupons. With the help of these coupons, you can make the price for parking even two times less. So don't forget to use them to save as much money as possible.
You can find all the necessary and helpful information connected with the off-site airport parking on our official website. Enjoy traveling!