From 1930 to 1940, Walt Disney and his daughters loved to visit amusement parks. It was during this period that the creator of the legendary cartoons had the idea of opening Disneyland. Inspired by the variety of amusement parks, he decided to create his own unique world of fairy tales and cartoons, where everyone would be interested: kids and adults. Thus, it began the fascinating and rich history of the creation of Disneyland in America.

A few words about Walt Disney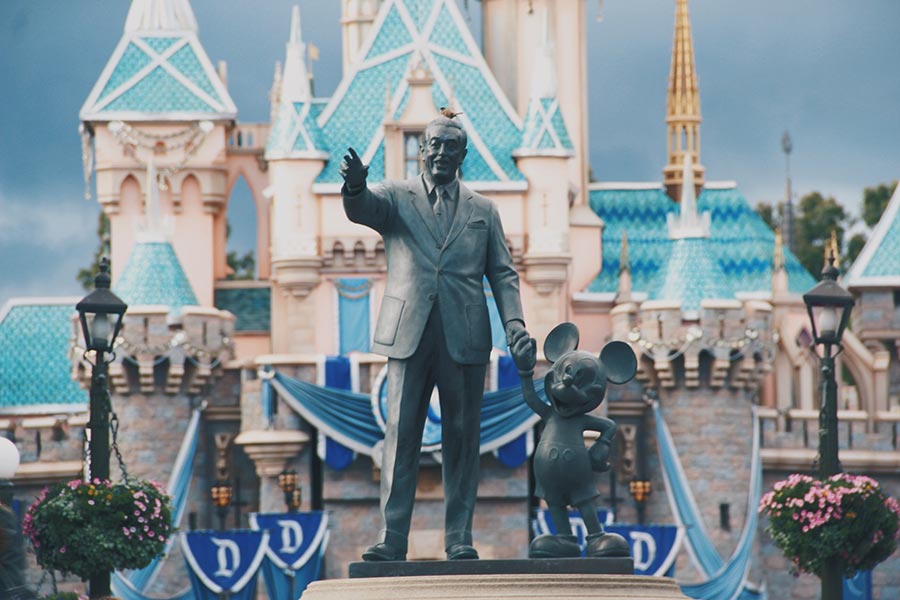 Genius was born in 1901 in Chicago. He worked as a commercial artist before founding a small studio in Los Angeles to make cartoons. In 1928, his short cartoon Steamboat Willie was released, a natural sensation in the U.S. and worldwide, as it was the first to use sound. Naturally, such a breakthrough affected the rapidly growing demand of the Disney Company. Despite this, it was financially unstable due to the founder's desire to constantly improve the technical quality of cartoons. His first full-length cartoon, Snow White and the Seven Dwarfs (1938) took three years to complete and was a big commercial success.
Other worldwide hits followed - Pinocchio (1940), Dumbo (1941), and Bambi (1942). Disney Studios was one of the first to produce cartoons directly for television, and the Zorro and Davy Crockett series became very popular with children.
Disneyland: from a small park to an amusement metropolis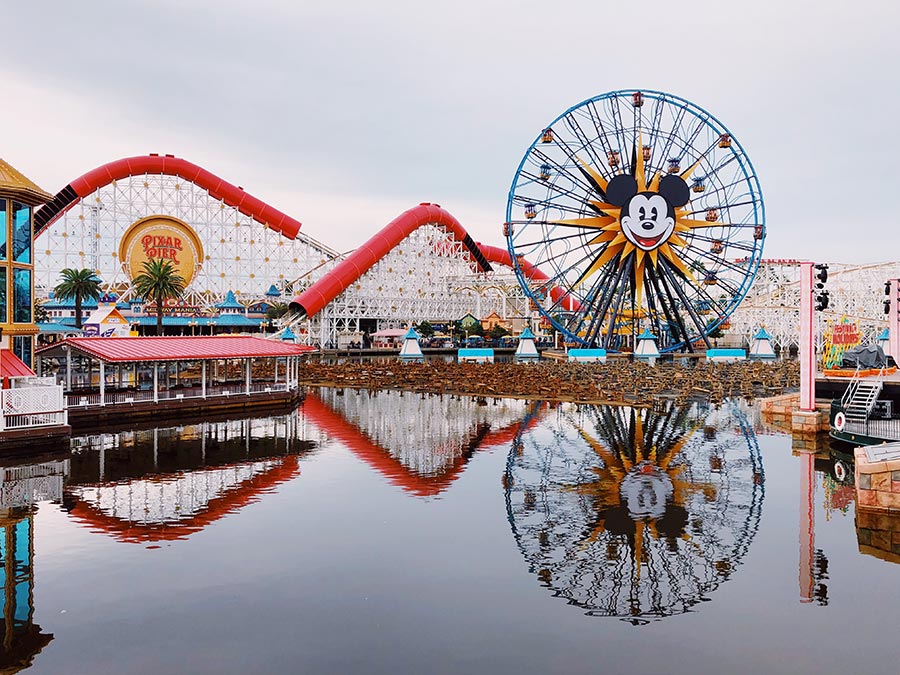 Walt Disney initially decided to open rides in the vicinity of his studio in Burbank. Right here, the characters of his cartoons were supposed to "come to life". However, after a while, he realized that the proposed place was tiny. So in 1953, Disney hired a consultant who recommended purchasing a 65-hectare territory. It was formerly orange groves in Anaheim, California.
Soon after the purchase, construction began, costing the creator a whopping $17 million. When finally ready, on July 17, 1955, the park solemnly opened its doors to thousands of visitors. An interesting fact is that early in the summer, people received unique invitations to the opening of Disneyland. Unfortunately, many of the passes were forged, and thousands of uninvited guests visited the park on July 17. Consequently, Disneyland was not prepared for so many people: drinks and food quickly ran out, a woman's high-heeled shoe got stuck on the wet asphalt of Main Street, and Mark Twain's Riverboat almost flipped over from the excessive number of passengers.
All errors and inaccuracies were accounted for, and Disneyland soon recovered. Amusements such as the castle, Mr. Toad's wild ride, Snow White's adventures, Space Station X-1, and the jungle cruise attracted many children and their parents. In addition, the constant construction of new attractions and rides, as well as special events, encouraged people to come to Disneyland again and again.
In 1965, Walt Disney launched an ambitious project to build a theme park and resort near Orlando, Florida. But one year later, the great creator died. Walt Disney World opened in his honor on October 1, 1971.
In 1983, the theme park crossed U.S. borders: it opened in Japan. Nine years later, Disneyland, the largest in Europe, was created in Paris, and in 2005 it was opened in Hong Kong.
How to get to Disneyland?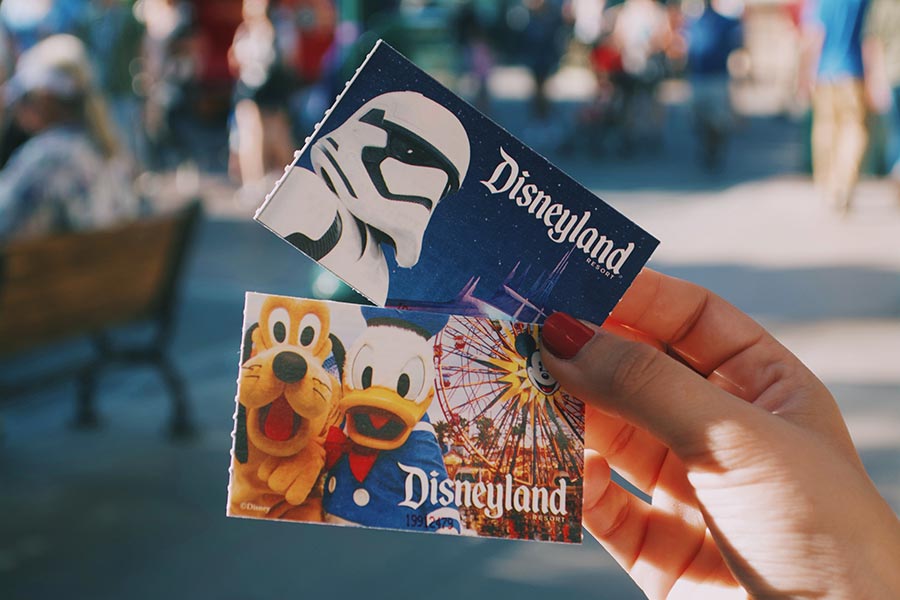 Transportation
Transportation within one park is included in the ticket price. All transportation is free for Disney Resorts guests, including buses, boats, and the monorail to and between the parks and shuttle service from Orlando Airport. Parking at the entrance to the parks is also free.
Flight
It is logical to fly directly to Orlando. However, you can also fly to Miami, which is 236 miles from Orlando. The second option is a little cheaper, and the travel time is less due to the more convenient flights. Plus, you can see Miami at the same time.
And now as for parking at the airport. Again, this information will be helpful mainly for those who get to the airport by car. Of course, it is available, but we suggest considering another, more favorable option.
For those who look for
economy airport parking
, the following option is ideal. You can always book a parking place for your vehicle not at the airport but nearby. This type of parking is cheaper, and getting from there to the airport is not that difficult - you just need to reserve a shuttle for a particular time.
You can find everything about
parking near Orlando Airport
and Orlando Airport parking rates on our website, as well as read more about all the benefits of this type of parking.
A few secrets about Disneyland
The theme park is full of mysteries and secrets, but today we will raise the curtain for you. So, here are a few facts about Disneyland that you may not have known.
Wildcats
After closing time in the late afternoon, wild cats are released in the park to control the rodent population on the grounds. But, don't worry, the animals are kept in designated areas during the day where they are carefully cared for and monitored.
No bubblegum
The amusement park is famous for its cleanliness, so it is forbidden to sell chewing gum on its territory. If a Disneyland employee sees a guest chewing gum, he politely asks them not to spit it out anywhere.
Mark Twain's Riverboat
Being on a river trip, you can ask to steer. Be brave and go to the cabin, where you'll be allowed to stand at the helm, honk, and then be asked to sign the guest book. You'll also receive a certificate that shows you've steered the riverboat with the legendary name "SS Mark Twain."
No beard
Walt Disney believed that a beard was a sign of a man's slovenliness. He even issued a special law for his employees that prohibited letting go of the beard. Today, the rules are a little softer: an employee can now walk around with a short beard.
Features of Main Street Firefighters
The lights never go out there. Right on this street were located Walt Disney's office and home, and after his death, the lights in the house windows are always on.
Scent system
At Disneyland, everything is well thought out, even the smell of the air. On Main Street, for example, it is constantly changing, but most often, the scent is vanilla, and on holidays - mint.
Breaking the rules on the Indiana Jones ride
Do exactly the opposite. If you see a "Do Not Touch" sign, feel free to touch it. If you do, you may hear an intimidating rumble and screams.
Real ghosts
Do you think it is a joke? We have a special secret for dessert: rumor has it that in the Haunted House, you can hear the heart-rending scream of a dead person. The fact is that some Disneyland guests come to this place to scatter the ashes of their deceased family members. As for this case, the screams are made after the mother has left her son's ashes.
Conclusion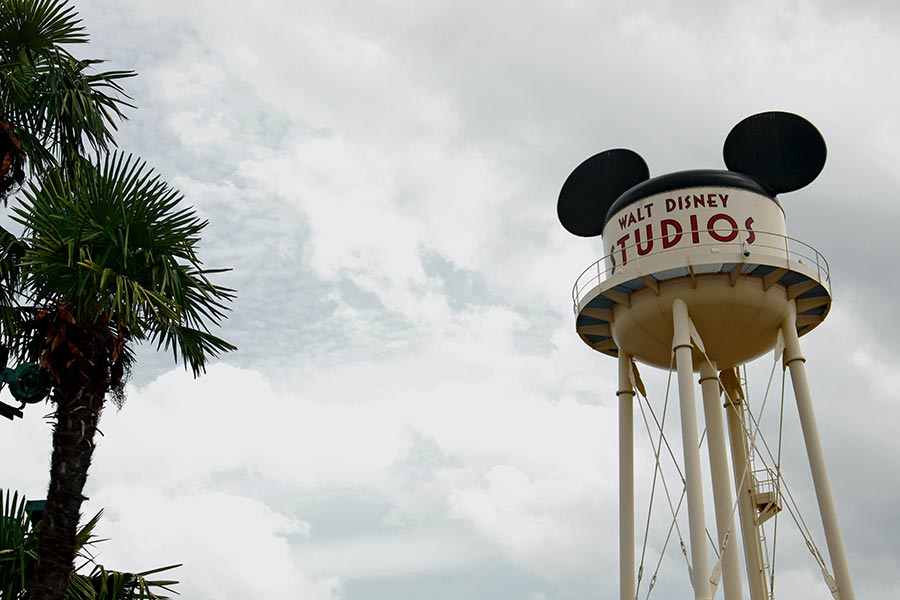 We can say confidently that Walt Disney and his followers succeeded in creating a wonderful place of fantasy, nostalgia, and futurism. The history of the creation of Disneyland in America is full of exciting events that helped make it what it is today. Every year, 14 million people visit this fairytale world. So we hope you'll hear those cherished words, "Welcome! Disneyland is your country."