In terms of efficiency, using a tram, taxi, train, or subway can be more convenient, but opting to explore a new city on foot is a highly recommended method. It's not only cost-free, but also environmentally friendly. Additionally, in certain instances, walking can be quicker than alternative modes of transportation, particularly in areas where major attractions are concentrated closely together.
While traveling around the world, it's advisable to avoid pricey taxi rides and crowded public transportation. Instead, consider discovering these highly walkable cities on each continent, excluding Antarctica for obvious reasons. Let's get started!
Which cities around the world that can be explored on foot are worth visiting?
1. Asia: Old Town Hoi An, Vietnam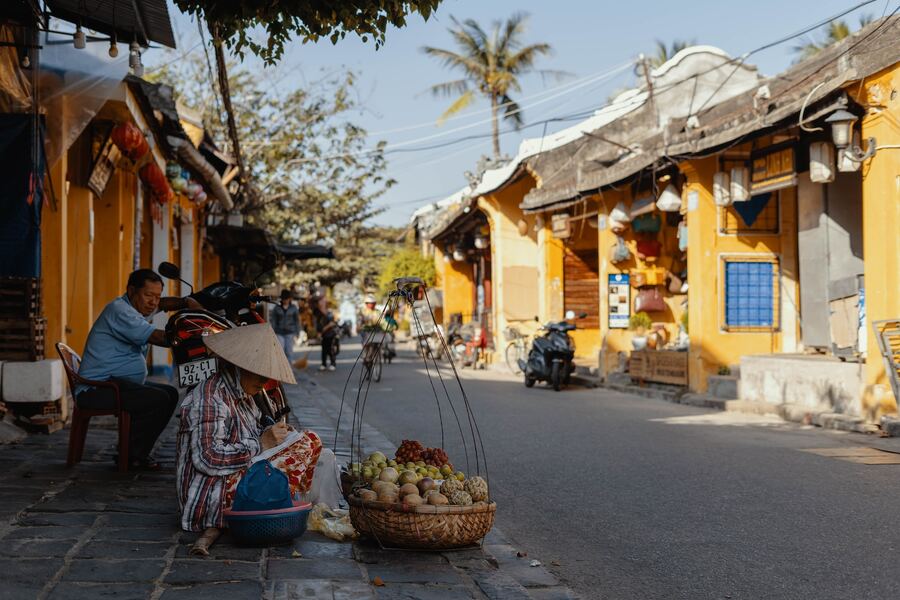 Source: Chinh Le Duc/Unsplash
Asia is famous for its bustling cities and chaotic traffic, which can make walking a daunting experience. However, Old Town Hoi An in Asia stands out as a unique destination where cars and motorbikes are absent, allowing visitors to explore on foot and truly enjoy the experience. This area not only offers a highly walkable environment but is also recognized as a UNESCO World Heritage Site due to its remarkable preservation as a Southeast Asian trading port from the 15th century. As you wander through the vibrant streets, you will come across ancient temples, museums, charming handicraft shops, and renowned tailors offering tailored clothing.
During the day, taking a leisurely stroll along the Thu Bon River is a fantastic option. Take a break and treat yourself to a meal at one of the many riverside restaurants. As night falls, the area transforms into a mesmerizing spectacle. Countless lanterns light up the narrow streets, casting a magical glow that reflects on the water, providing an unforgettable experience.
2. Africa: Marrakech, Morocco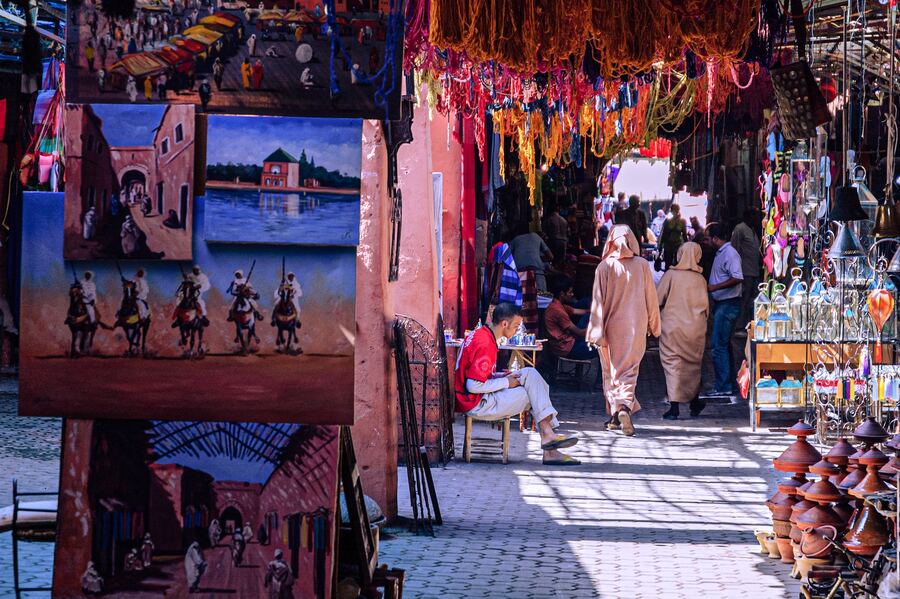 Source: Esteban Palacios Blanco/Unsplash
Marrakech is a mesmerizing city that captivates all of the senses. Situated at the foot of the Atlas Mountains, the city combines a rich history with vibrant energy. Exploring its meandering streets in neighborhoods like Ville Nouvelle, which reflects its French colonial influence, and the lively medina, promises an exhilarating adventure. One can discover bustling squares, such as the well-known Djemaa el Fna, where food stalls offer mouthwatering skewers of seasoned meats, as well as ancient markets overflowing with a variety of spices like ginger, saffron, and turmeric. At every corner, there is a sensory feast, with captivating scents, vibrant hand-woven rugs, and inviting rooftop cafes serving steaming cups of sweet mint tea. And when tranquility is sought, the historic Menara Gardens provide a serene oasis, perfect for a leisurely stroll.
3. Europe: Madrid, Spain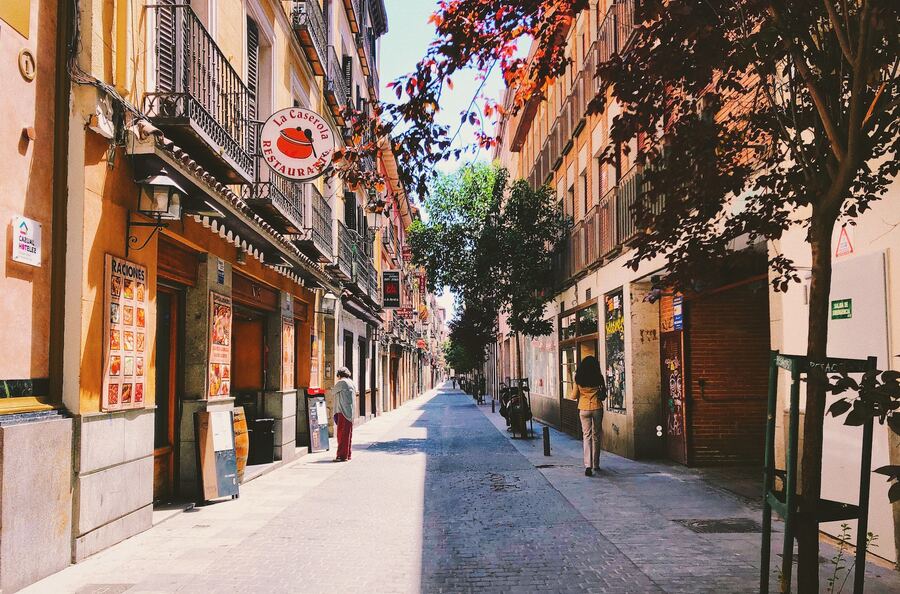 Source: Alex Vasey/Unsplash
Europe is known for its cities that are easy to explore by foot, although some can be more challenging than others. London is a large city, requiring a lot of walking to see everything. Lisbon has steep hills that may pose difficulties, while Rome has busy alleys with scooters whizzing by. On the other hand, Madrid offers wide sidewalks that are mostly flat and shaded by leafy trees. The city is relatively compact, allowing visitors to explore iconic sites, such as El Retiro Park and the Temple of Debod in less than an hour. Each of Madrid's neighborhoods, including the touristy Sol, upscale Salamanca, and hipster Malasaña, has its own distinct atmosphere. The medieval Palacio Real, which houses the Royal Palace, is where Madrid's intricate urban layout originated. A dense network of streets expands from there, and its modern design contributes to making Madrid one of the most walkable cities in Europe.
4. North America: Boston, Massachusetts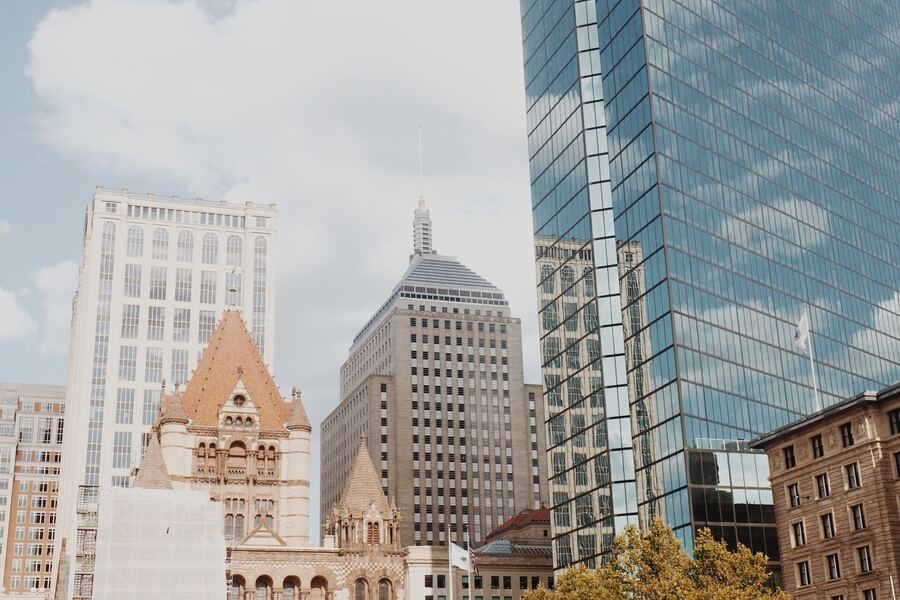 Source: katie manning/Unsplash
In terms of walkability, Vancouver, British Columbia, New York City, and San Francisco are among the top cities; however, Boston stands out as the number one choice. Its compact and flat layout allows visitors to easily explore most of its attractions on foot, eliminating the need for a car. By simply putting on your walking shoes, you can leisurely explore trendy areas, such as Back Bay, Chinatown, Beacon Hill, and more.
Boston is renowned for its rich history and is home to numerous significant sites associated with the American Revolution. Following the 2.5-mile Freedom Trail is incredibly straightforward. This trail, marked with a distinctive red stripe, starts at Boston Common, the oldest public park in America established in 1634. It then winds through the historic downtown and North End before reaching its endpoint at the Charlestown Waterfront. Along this route, visitors have the opportunity to visit various attractions, from Paul Revere's grave at Granary Burying Ground to the Old State House Museum, which showcases intriguing artifacts like a vial of tea salvaged from the original Boston Tea Party.
5. South America: Buenos Aires, Argentina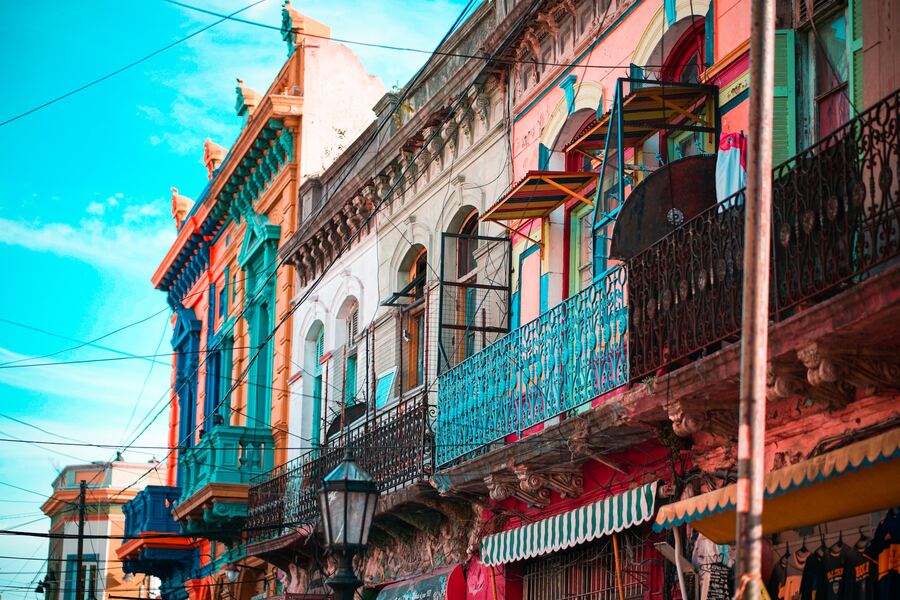 Source: Barbara Zandoval/Unsplash
The city of Buenos Aires in Argentina stands out from others in a unique way. Despite its considerable size, it surprisingly lends itself to walking. The city streets boast spacious sidewalks that are dotted with small shops like verdulerias, where one can easily obtain fresh produce. Just a few steps away, there may be a compact grocery store stocking essential items or a boutique selling high-quality leather goods. Pedestrian areas are lined with a diverse range of retailers, interspersed with cozy cafes, wine bars, and steakhouses.
Exploring Buenos Aires is an absolute joy, best experienced by wandering aimlessly through its streets, occasionally pausing to unwind at a cafe while observing people. Each turn holds the promise of unexpected surprises – one may chance upon an impromptu tango performance right on the street. For tourists, the San Nicolas neighborhood is a must-visit, home to renowned attractions, such as Teatro Colon, the Obelisco, and Plaza de Mayo. Additionally, the exclusive Puerto Madero offers an ideal setting for a leisurely stroll, as it stretches ten miles along the picturesque riverfront. Within this area, one can explore the five docks comprising the old port and find a comfortable bench from which to admire the ebb and flow of boats.
6. Oceania: Wellington, New Zealand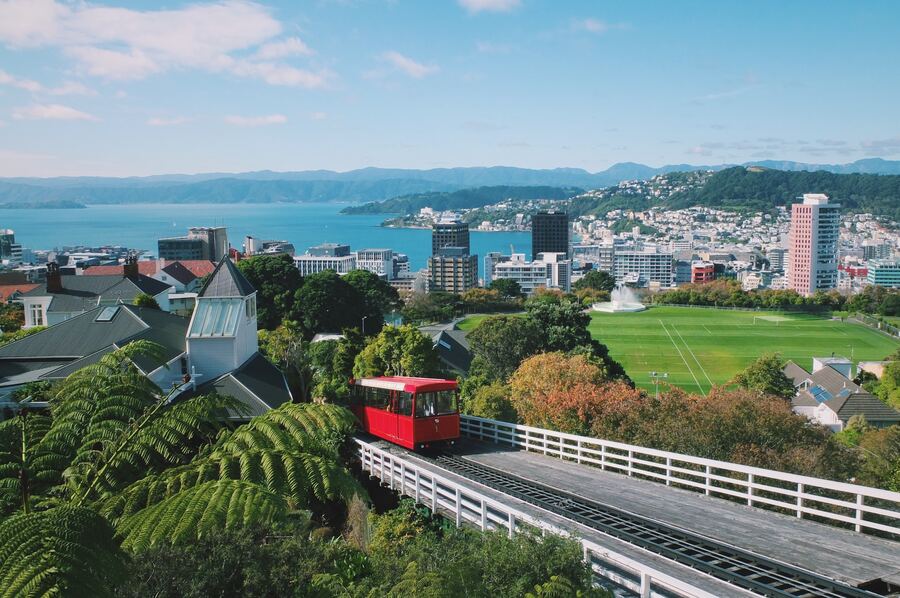 Source: João Marcelo Martins/Unsplash
While Australia's major cities like Sydney and Melbourne have many attractive qualities, they are not known for being pedestrian-friendly. However, New Zealand offers a different experience, particularly in Wellington. A study conducted by the University of Canterbury has named Wellington as the most walkable city in the country. This is due in part to the efforts of city planners who subscribe to the belief that individuals should be able to fulfill their needs within a 15-minute walk from their homes, eliminating the need for excessive car reliance.
Wellington not only offers accessibility, but it also boasts an abundance of open spaces and a renowned café culture that encourages locals and visitors to interact while enjoying a cup of coffee. Additionally, as the hometown of director Peter Jackson, Wellington has established itself as a hub for excellent dining experiences. In fact, it claims to have more restaurants and bars than New York City, including top-notch fine-dining establishments and over 20 craft beer bars and breweries. The convenient proximity of these culinary options can be found along Cuba Street and Courtenay Place, making them easily accessible on foot.
Enjoy effortless airport parking with us – ParkingNearAirports.io!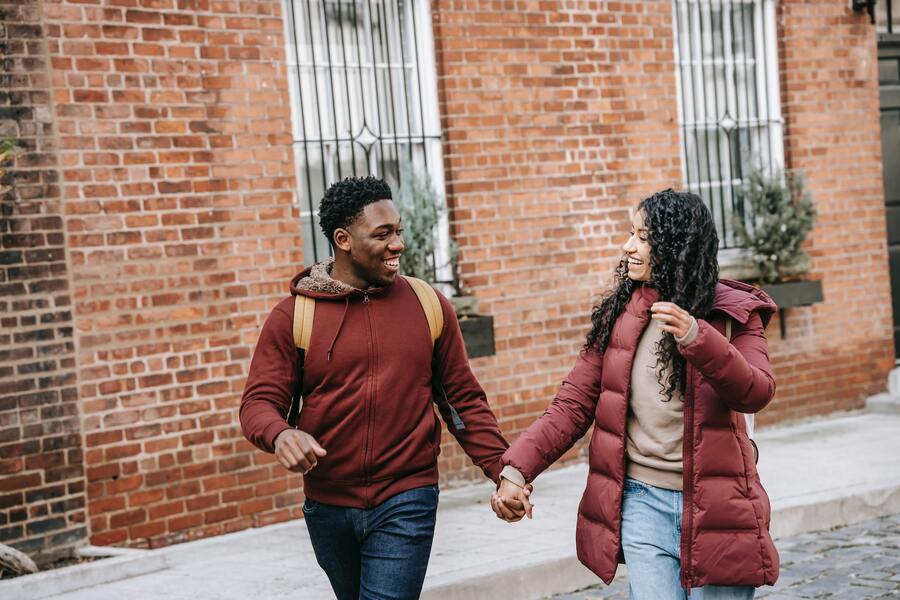 Source: Keira Burton/Pexels
You might be surprised about this fact because most people are confident that on-site parking is the best choice when you're traveling by air. But, actually, it's not true, and we'll explain why.
People who prefer to get to the airport by car think that it's the most convenient option since on-site parking is the nearest place to the airport where it's possible to park a vehicle safely for the period of a trip. However, they make a huge mistake, as there is a big chance to face many following difficulties:
You will need to find a spot in a crowded lot,
You will need to carry the luggage all the way through the parking lot,
You must pay expensive fees without great service, and much more.
Sounds not so good, right? But there is one great solution in this situation – an off-site parking option!
The off-site parking service has many advantages, which will definitely convince you to change your choice during the next trip:
First of all, it's much cheaper. On-site parking can become too costly for you, as the price for such a parking type might equal half the value of the whole trip. The cost of the off-site parking, in turn, will be not so high, offering alongside free shuttles going back and forth between the parking lot and the airport.
Secondly, it's much faster. By choosing an on-site parking option, you'll be needed to find a free spot in a crowded lot, which takes a lot of time. However, by selecting an off-site parking option, you'll be able to drive directly to the entrance, where staff members will help you to pull your luggage out of your vehicle and load it into the shuttle, as well as park your car securely for you. Finally, a free shuttle will bring you and your bags to the airport.
Thirdly, it's much more convenient. No more worries about being late to the airport and your flight – the off-site parking is a hassle-free option that is usually faster. Since you use the services of a private company, people want to be sure you're satisfied with the quality and comfort of the services provided, so you don't need to wrack your brain about the quick path to the airport anymore.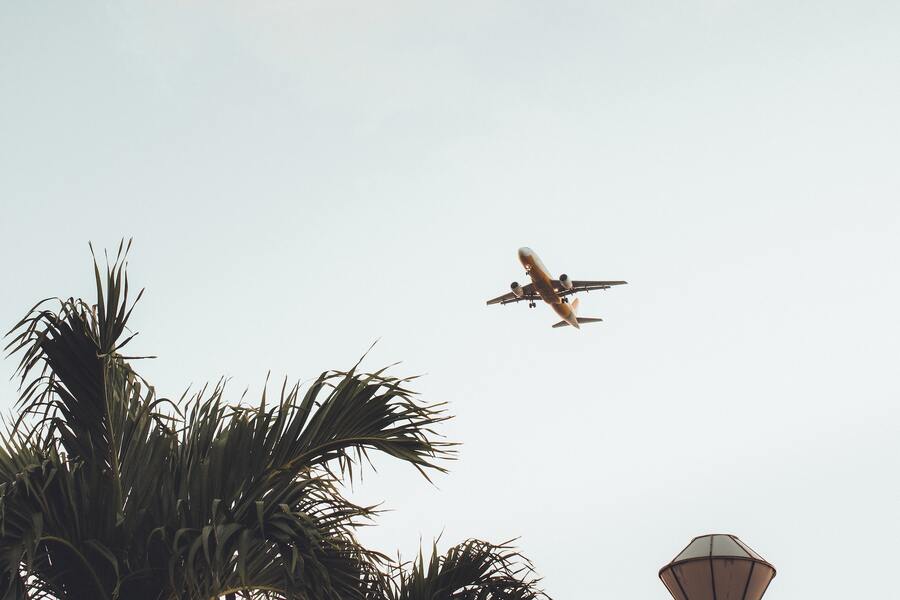 Source: Vincent Lebis/Pexels




As for the companies that provide the best off-site parking services, we've prepared an ideal option for you. Our booking platform, ParkingNearAirports.io, built excellent relationships with many parking lot operators to leave customers satisfied and their cars – safe. Furthermore, it doesn't matter what the airport you're flying from is – on our easy-to-navigate website, https://parkingnearairports.io/, you'll find the best deals for all the major airports and cruise ports in the United States and Canada.




To understand it better, we can give you an example. Let's imagine that you live in Las Vegas, Nevada, USA and plan to visit Europe. Then, you can use the services of cheap long-term parking near Las Vegas Airport. If you're flying from Newark, New Jersey, the situation is the same – choose affordable EWR off-site parking. So, as you can understand, everything works simply.


By the way, on our website, you can find all the required information about the advantages of off-site parking, airport parking deals, and others. So travel profitably and enjoy your following trip together with us!