Agriculture has held a significant place in the history of America for an extended period. Various locations across the United States, including farms, orchards, groves, and vineyards, offer opportunities for individuals to enjoy fresh and delicious fruit firsthand. These destinations not only allow visitors to pick their own fruit but also sell a variety of products made using the fruit grown on-site. Additionally, these places offer enjoyable activities suitable for all age groups. Some of the top locations to experience the delightful flavors of fruits in the US range from the luscious blueberries in Maine to the tropical pineapples in Hawaii. Let's savor the taste of history and adventure together!
Delight your taste buds with a fruitful journey!
Maine: blueberries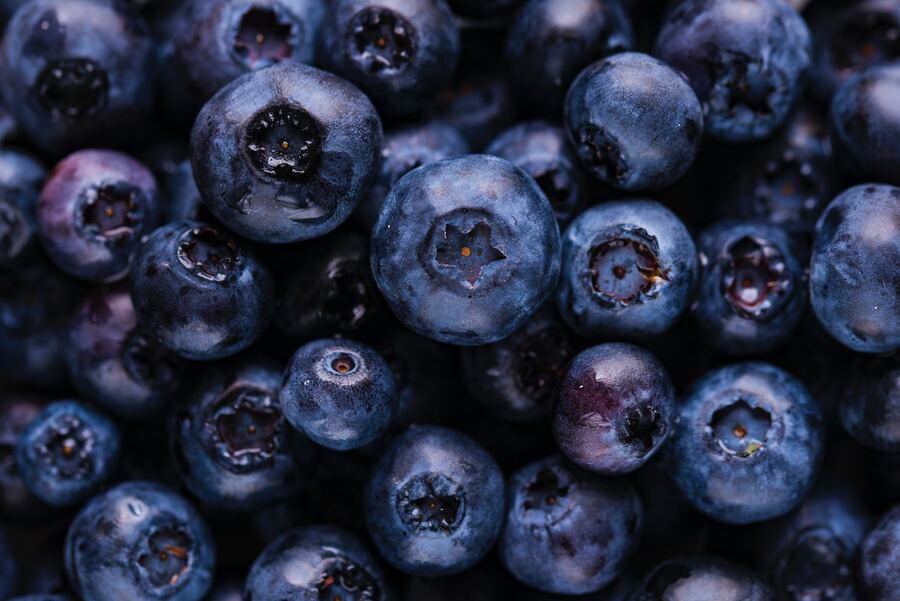 Source: Joanna Kosinska/Unsplash
Maine is responsible for 99% of blueberry production in the United States. The wild blueberry, native to this Northeastern state, thrives in the soil despite challenging conditions. Also known as the low-bush blueberry, these berries are hardier and smaller compared to the high-bush variety, but they are juicier and more flavorful. The peak harvest season for these fruits is in July and August, and although large operations usually handle most of the harvesting, there are still smaller local farms where you can pick your own berries. One such farm is Smith Ridge, located just over an hour's drive northwest of Augusta. This family-run farm cultivates four acres of wild blueberries and welcomes visitors during the harvest season. Whether you visit a farm or not, finding a sweet slice of wild blueberry pie in Maine is never a challenge, as numerous bakeries and cafes offer their own versions of the state's official dessert.
Washington: apples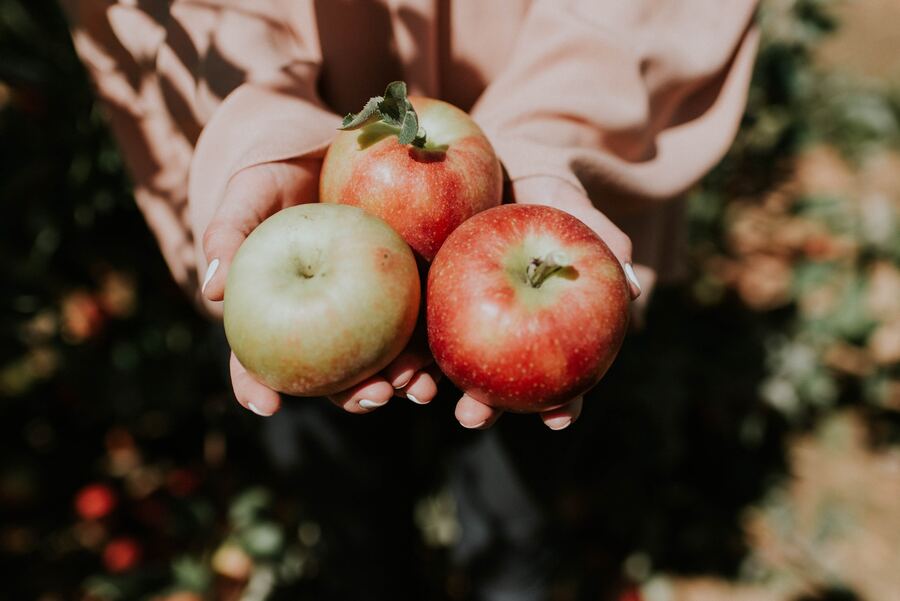 Source: Natalie Grainger/Unsplash
Washington has a rich abundance of delicious fruit, thanks to its fertile soil and ample rainfall. However, it's particularly renowned for its apple production. The first apple orchard in the state was established in the 1820s, and today there are over 175,000 acres of apple trees throughout Washington. This makes it the leading apple producer among all states. The majority of apples are grown in the Wenatchee Valley on the eastern side of the Cascade Mountains. Orchards can be found on both sides of the Wenatchee River, which flows eastward from the Bavarian town of Leavenworth. All apples in Washington are hand-picked, and the varieties range from prized heirlooms like Golden Russet to popular choices, such as Honeycrisp and the widely recognized Red Delicious.
Wenatchee is recognized as the "Apple Capital of the World." Visitors can not only explore U-pick farms like Stutzman Ranch, which has been running for over a century, but they can also partake in the annual Washington State Apple Blossom Festival. Usually held in late April and early May, the festival features a parade and various activities including an apple dessert competition, a carnival, live music, an arts and crafts fair, and more.
Florida: oranges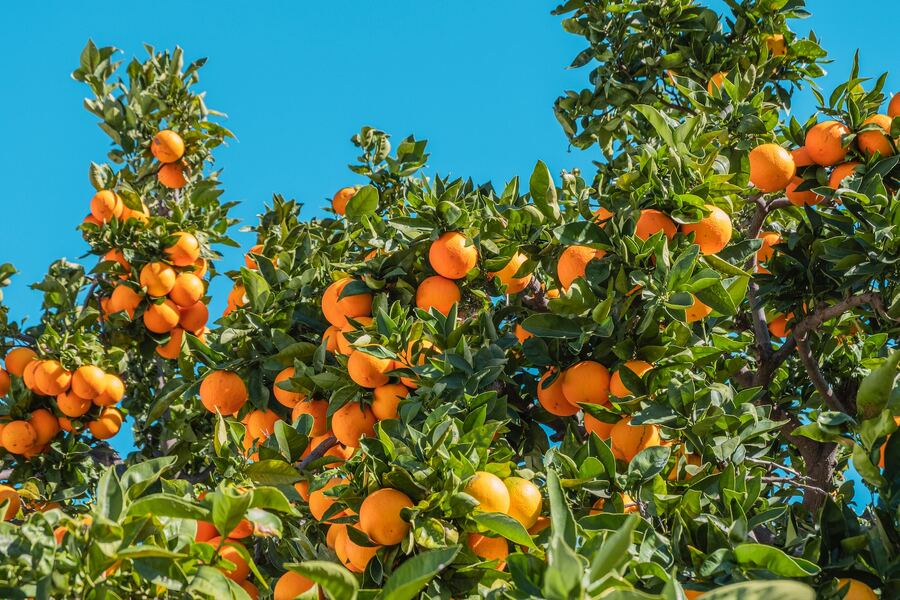 Source: Philippe Gauthier/Unsplash
The orange is an iconic representation of sunny Florida, and the state is widely regarded as the ideal destination to savor this delectable and succulent fruit. Florida is dotted with numerous orange groves that boast farm stands where you can purchase freshly-picked oranges, and some even offer the opportunity to handpick your own. One of the most renowned citrus farms in the state is Showcase of Citrus, which encompasses an expansive area of 2,500 acres and showcases more than 50 distinct citrus varieties. In addition to oranges, visitors can also personally collect tangerines, limes, lemons, and other citrus fruits between the months of November and May, contingent upon weather conditions. Embrace the experience by grabbing a basket and venturing up the trees, or alternatively, choose to purchase pre-picked oranges from the conveniently-located Old Time Country Store on-site.
Moreover, the farm presents an exclusive Monster Truck Adventure that transports you deep into the Florida Outback, enabling exploration of the alluring groves, indigenous woodlands, and territories inhabited by the legendary Bigfoot. While embarking on this adventure, one must remain vigilant for the presence of amiable gnomes, woodland fairies, and the fabled Bigfoot. Additionally, the farm offers the option to purchase an animal feed bucket, allowing visitors to feed fascinating creatures, such as zebras, water buffalo, and bison.
Oregon: blackberries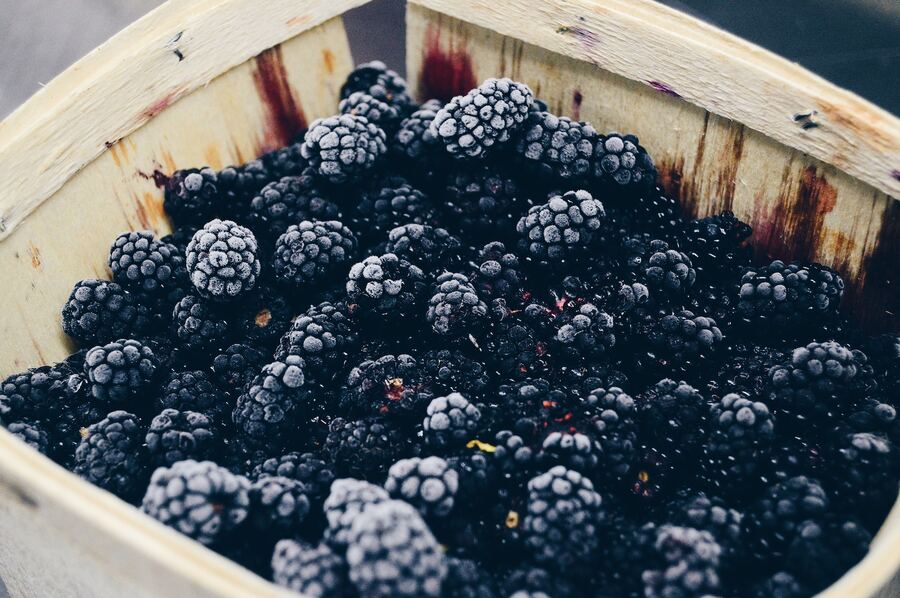 Source: Nick Sarro/Unsplash
Blackberries flourish in the Pacific Northwest, specifically during late summer when they are most favorable for picking. These bushes can be spotted growing naturally in western Oregon, making it convenient to pluck and consume them directly from roadsides, fences, forests, and mountain meadows. Particularly prominent along the sunny, south-facing slopes. For those interested in expanding their knowledge about blackberries, their cultivation process, and indulging in delectable blackberry-derived products, a visit to Blackberry Bog Farm in the small town of Svenson is highly recommended. Situated near the picturesque northern coast of Oregon, close to the Columbia River, this farm prides itself on employing locally grown fruits and vegetables for all their baked goods, which includes mouthwatering offerings, such as blackberry cobbler, blackberry pie, scones, and more.
Massachusetts: cranberries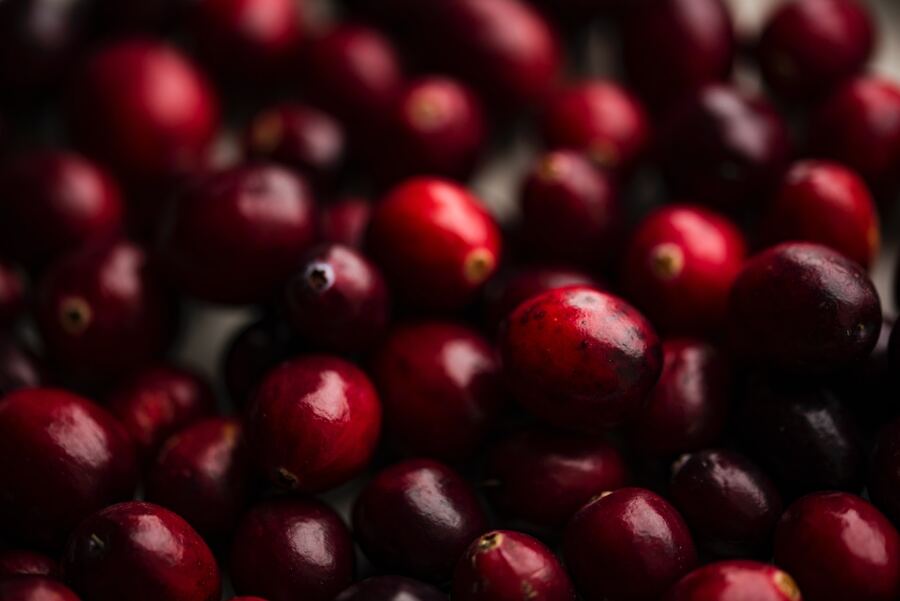 Source: Joanna Kosinska/Unsplash
Cape Cod, the peninsula shaped like a hook that surrounds Cape Cod Bay, located south of Boston, has gained fame for its cranberries. This area is abundant in cranberry bogs, where the fruit thrives, and during the fall season, visitors can witness their vibrant ripened state. These cranberry bogs, resembling a vast expanse of bright red, provide a breathtaking contrast to the vibrant colors of autumn. With numerous cranberry bogs in the area, visitors have a variety of tours to choose from during the harvest season, which spans from mid-September until early December. Among these options is a cranberry farm owned by Leo and Andrea Cakounes in Harwich, which boasts the largest bog on Cape Cod. During cranberry season, daily tours are available for visitors, allowing them to learn about the farm's operations, observe the equipment, and even interact with the farm animals. Additionally, visitors have the opportunity to purchase cranberries and a range of cranberry products, such as cranberry honey and cranberry soaps.
Hawaii: pineapple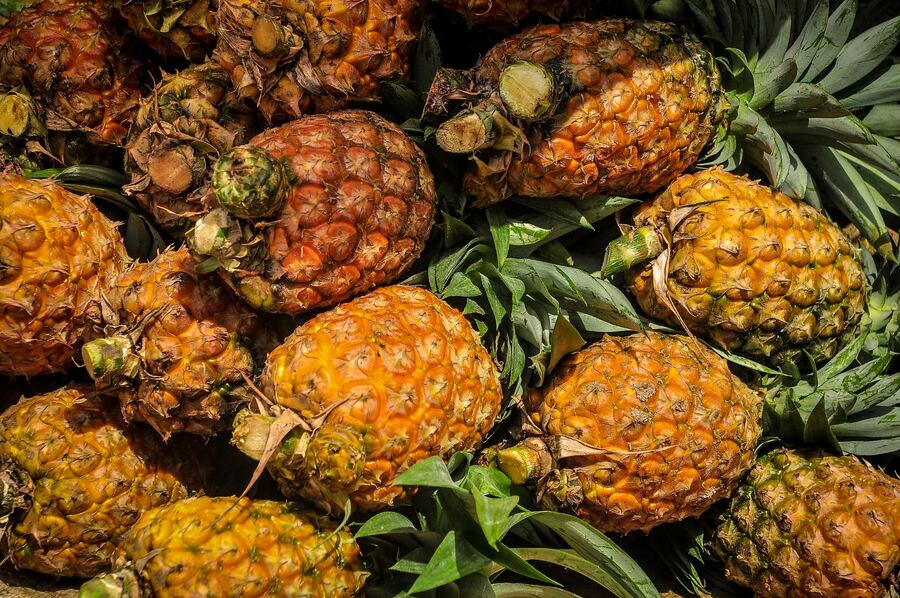 Source: SHIRAZ HENRY/Unsplash
Although Del Monte and Dole, the largest pineapple exporters, departed Hawaii in the 1980s, the state remains strongly associated with the spiky, golden fruit. Hawaii was once the leading global producer of pineapples during the 1930s, but currently contributes less than 10% to the worldwide market. Nonetheless, pineapples have become an iconic symbol of Hawaii, and there are various ways to savor the tangy fruit. The Dole Plantation, situated on Oahu, offers visitors the opportunity to take a train ride through the pineapple fields, explore a garden adorned with tropical flora, and partake in live demonstrations, such as learning how to properly cut and serve the fruit. Additionally, plenty of fresh pineapple tastings and pineapple-infused products, like soft-serve ice cream, are available. Notably, the Dole Plantation features a renowned maze with paths spanning 2.5 miles, beautifully crafted from thousands of indigenous Hawaiian plants, including pineapples, heliconia, and hibiscus. At the center of this maze stands an impressive pineapple sculpture composed of croton plants.
ParkingNearAirports.io: your ticket to effortless airport parking!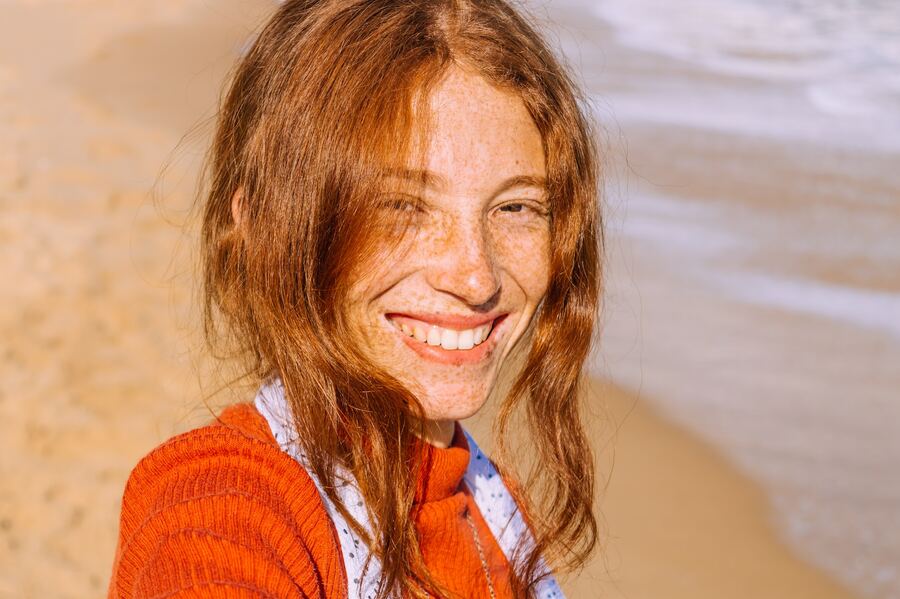 Source: Chermiti Mohamed/Unsplash
You might be surprised about this fact because most people are confident that on-site parking is the best choice when you're traveling by air. But, actually, it's not true, and we'll explain why.
People who prefer to get to the airport by car think that it's the most convenient option since on-site parking is the nearest place to the airport where it's possible to park a vehicle safely for the period of a trip. However, they make a huge mistake, as there is a big chance to face many following difficulties:
You will need to find a spot in a crowded lot,
You will need to carry the luggage all the way through the parking lot,
You must pay expensive fees without great service, and much more.
Sounds not so good, right? But there is one great solution in this situation – an off-site parking option!
The off-site parking service has many advantages, which will definitely convince you to change your choice during the next trip:
First of all, it's much cheaper. On-site parking can become too costly for you, as the price for such a parking type might equal half the value of the whole trip. The cost of the off-site parking, in turn, will be not so high, offering alongside free shuttles going back and forth between the parking lot and the airport.
Secondly, it's much faster. By choosing an on-site parking option, you'll be needed to find a free spot in a crowded lot, which takes a lot of time. However, by selecting an off-site parking option, you'll be able to drive directly to the entrance, where staff members will help you to pull your luggage out of your vehicle and load it into the shuttle, as well as park your car securely for you. Finally, a free shuttle will bring you and your bags to the airport.
Thirdly, it's much more convenient. No more worries about being late to the airport and your flight – the off-site parking is a hassle-free option that is usually faster. Since you use the services of a private company, people want to be sure you're satisfied with the quality and comfort of the services provided, so you don't need to wrack your brain about the quick path to the airport anymore.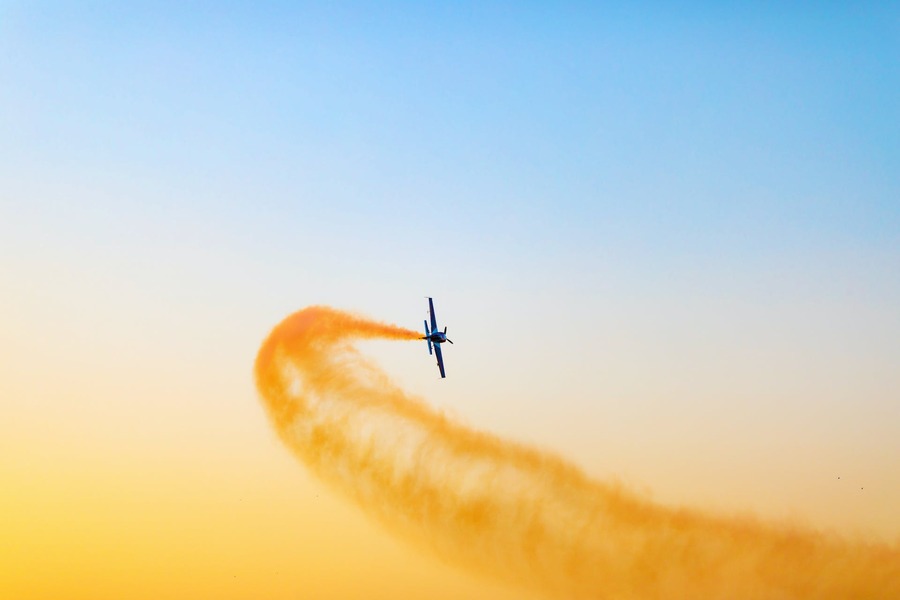 Source: Aleksandar Pasaric/Pexels
As for the companies that provide the best off-site parking services, we've prepared an ideal option for you. Our booking platform, ParkingNearAirports.io, built excellent relationships with many parking lot operators to leave customers satisfied and their cars – safe. Furthermore, it doesn't matter what the airport you're flying from is – on our easy-to-navigate website, https://parkingnearairports.io/, you'll find the best deals for all the major airports and cruise ports in the United States and Canada.
To understand it better, we can give you an example. Let's imagine that you live in Houston, Texas and plan to visit Hawaii. Then, you can use the services of affordable off-site parking Bush Airport. If you're flying from New Orleans, Louisiana, the situation is the same – choose cheap parking New Orleans Airport. So, as you can understand, everything works simply.
By the way, on our website, you can find all the required information about the advantages of off-site parking, airport parking prices, and others. So travel profitably and enjoy your following trip together with us!