History of O'Hare Airport
Chicago Municipal Airport first opened in 1927 within the city borders, where its 320 acres were squeezed into residential neighborhoods.
In 1932, due to Chicago's geographical position, it became the busiest airport in the world. Before World War II, four out of every ten American planes landed and took off at the Municipal Airport. In 1949, it was renamed Midway Airport in honor of the Battle of Midway Atoll in 1942.
In the same 1942, 17 miles from downtown Chicago, the Douglas Aircraft Company built a plant in Orchard Place. At the plant, there was an airfield, which in 1945 was transferred to the city government. It was called Orchard Place Airport. The day the Municipal Airport was renamed Midway, the "Garden" was named O'Hare in honor of the first American World War II ace, and a year later began to be reconstructed.
In 1955 O'Hare took the first commercial flights, in 1958 - the first international flights, and in 1962 was able to take almost all the flights of Midway, inheriting from it the title of the busiest airport in the world.
Location
As for the location of O'Hare Airport, it is located almost 30 km northwest of Chicago Loop. This airport is the largest hub for the famous American airline United Airlines, which operates nearly half of all flights and American Airlines.
Flights
About a million takeoffs and landings occur here each year - for a long time, the airport was number one in this respect. Congestion resulted in a third of all flights being late, with a typical delay of nearly an hour - 57 minutes to be exact.
Later, primarily because of restrictions imposed by the federal government to reduce flight delays at O'Hare, the "palm" for this parameter passed to Hartsfield-Jackson Atlanta International Airport, which retains it to this day. O'Hare Airport now accounts for more than one-sixth of all U.S. flight cancellations. O'Hare is also vital in serving international flights, receiving planes from 60 foreign airports.
Because Chicago is located almost in the heart of North America, it has a jam-packed air service. The sky over the city can be clogged with airplanes (at peak hours, more than 200 airplanes land and take off every 60 minutes!) that dispatchers in other cities delay flights to Chicago to clear the traffic there.
But the paradox of the situation is that passengers have called O'Hare the best airport in North America for years now. And it is despite the flight delays. We think the explanation for this can be found in one of Arthur Haley's novels. About him, we will talk a little later. In his work, he wrote the following: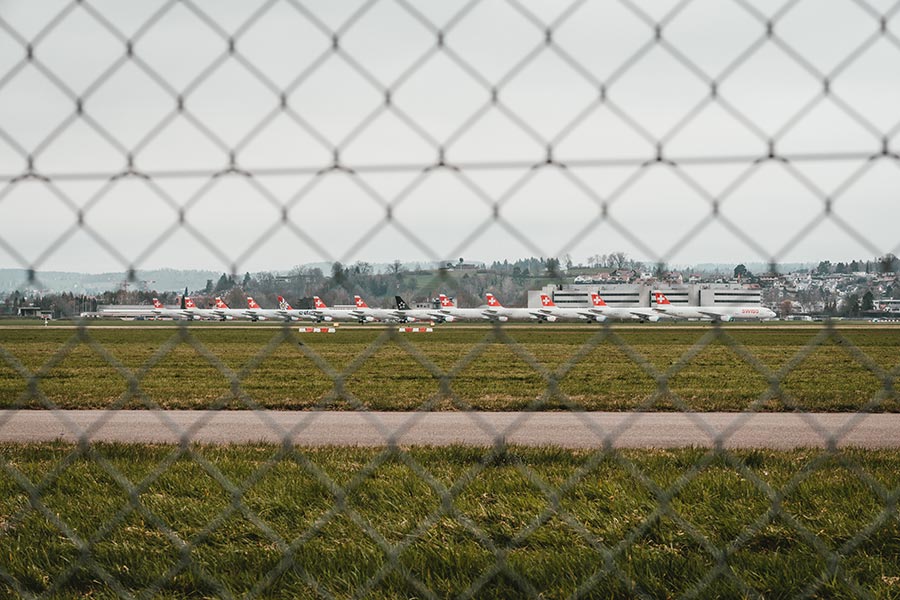 "The gleaming glass and chrome air terminal was spacious and made an imposing impression. Branching corridors led to elegant waiting rooms. A network of offices surrounded the space reserved for passengers. There were six specialty restaurants in the terminal, ranging from a lounge serving fine food on gold-rimmed porcelain plates to hot-dog stands where you could eat a hot-dog on the go. There were many bars with darkened cozy lighting and others with neon lights where one drank standing up. While waiting for their flight, passengers could, without leaving the terminal, buy everything they needed, rent a hotel room, go to a Turkish bath with a masseur, get their hair cut, have their suit ironed, have their shoes shined...".
And so it was. And it got even better. The number of bars, restaurants, and other catering outlets exceeded two dozen, added a swimming pool and dry cleaners, moving walkways, and a collection of American art and sculpture, which could be the envy of any museum.
But the number of runways has since increased by only two: from five to seven. At the same time, the number of planes onboard has multiplied. That is, it has become even worse than it was. True, city authorities have finally developed a reconstruction plan worth almost $15 billion, including the construction of four new runways, but only for 20 years. In addition, the plan has caused discontent among Chicago suburbs in the path of the new runways. Their residents are not demanding that O'Hare be expanded but that a new airport be built 35 miles from Chicago.
Cinematography
And now a little about the legendary airport's involvement in cinema. Chicago O'Hare is the only airport in the world that can boast of its participation in the birth of an entire genre of world cinema. In 1970 the appearance of disaster films was connected with it, though the airport itself didn't give any tragic reasons for it.
The occasion was unprecedented in the history of the snowstorm that swept over Illinois in 1967 and broke the work of O'Hare airport. This fact inspired the former British military pilot to create not even one but several bestsellers about life in the United States, which were published in 40 countries in 170 million copies. The author's name was Arthur Haley, whom we already mentioned above when we talked about one of his novels. It was to him that the blizzard in Chicago prompted the theme of the novel "Airport," where O'Hare is called "Lincoln International Airport in Illinois". The airliner that aborted the flight to Rome departed and returned after a terrorist attack aboard it. Haley added to the storm from himself - for the poignancy of the plot. The novel so captivated readers that it stayed on the New York Times bestseller list for 65 weeks, and Hollywood based it on the blockbuster "Airport". Three unrelated sequels followed this first Hollywood disaster movie. Haley received 100 thousand dollars for each one, although he had nothing to do with the new "Airports". It was a token of Hollywood's gratitude for a "disastrously" profitable idea.
Planning to visit O'Hare Airport?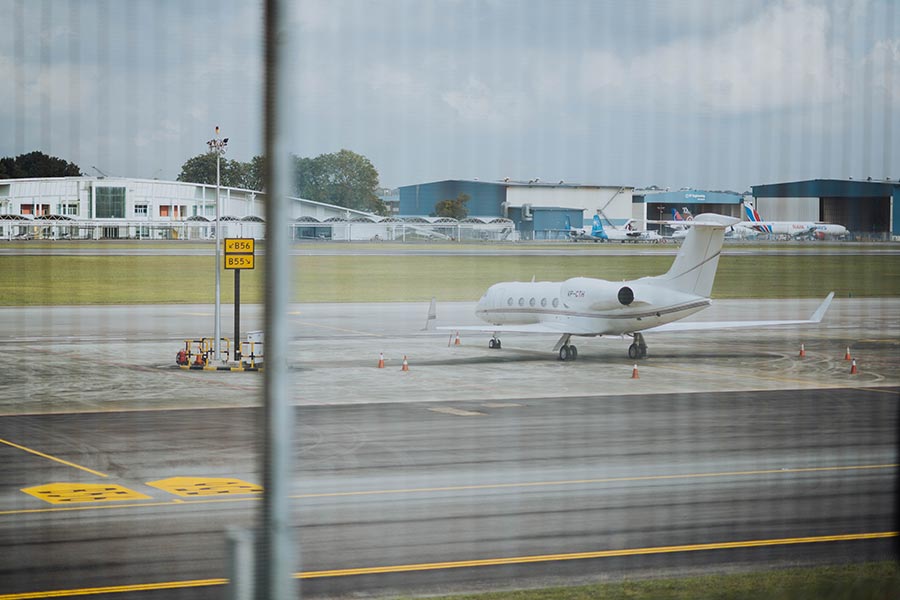 Today, O'Hare International Airport is still happily welcoming millions of travelers within its walls. Are you planning to visit this airport soon? Then we have some helpful information for you.
This tip will be helpful for those who get to the airport by their car. Usually, this group of people asks the following question: where can I leave my car and for how long? There are several options.
Almost every airport has its own parking lots. O'Hare Airport is no exception - you can find a particular parking lot at ORD. However, the disappointment for you will be that the prices for such parking lots are usually extremely high. What to do then, you ask?
There is a solution: if you are looking for long-term car parking but do not want to overpay, pay attention to
O'Hare economy lots
, which are not directly at the airport, but close to it. Yes, you'll have to drive several miles to get from the parking lot to O'Hare Airport, but there is always a shuttle that can help you. You just need to book it for the time you need. And parking will be much less expensive.
You can find all the information about this type of parking, its prices, and location on our official website.