Every experienced traveler knows that a good trip does not mean an expensive trip. One of the main expenditures of every tourist is flights. Today there are many airlines and airports. Often within the city limits, there is not one but even two or more airports. For example, from New York City, you can easily get to the three closest airports. So you always have a choice and an opportunity to save on your tickets. And so, next, we will tell you exactly how you can buy plane tickets at the best price. These are little tricks that experienced travelers resort to.
Many people think that buying tickets right before departure will save much more than buying them in advance. This statement is false, and we will now explain why exactly. Airlines start laying out a flight plan about half a year in advance. Of course, it is in the air carrier's interest to sell all the tickets and get maximum revenue. To encourage customers to book tickets early, the company develops a system of discounts and bonuses. So if you buy a ticket half a year before the flight, you can save up to 50% and also get rewards from the company.
We regret to inform you that about two weeks before the flight the prices start to increase a lot and you'll overpay a lot instead of getting a discount. Of course, most people aren't used to spending money on something that won't happen until six months from now. That's why we recommend that you at least don't put off buying tickets to the extreme. There are plenty of reasons for this besides the increased cost of the ticket.
Another, perhaps not the most obvious, recommendation would be that you should buy your tickets in the afternoon. The whole point is that many of those who travel due to work purchase tickets in the morning. Therefore, airlines raise the price at this time of day. And if you have the opportunity to go to the airline's website at night or very early in the morning, take advantage of it. This is the time when traffic on the site is least active, and you have more time to go through all the options and choose the ideal one.
If you are very busy and don't have the opportunity to look through the many offers from all the airlines, you should use a unique program. Metasearch programs pick the best flights and reduce your search time. Of course, you should also consider that they do not always work perfectly, and sometimes they fail. So if possible, check if there are not more favorable options for the flight. If this is not your first time, you will probably notice that the ticket is too expensive, or the program will write that you need to fly with four connections.
You may have already noticed that you can buy tickets on the airport website and the official carrier page. This is yet another traveler's tip. The airport becomes an intermediary to sell the ticket, so the price is usually higher than on the carrier's website. We advise you to check the website of the company you want to book your ticket with. Of course, you can compare the prices and see for yourself that our words are actual.
If you are in a situation where you find a suitable flight but want to buy a ticket at a reduced price, there is no need to check prices every hour by yourself. All ticketing services have taken care of their customers and created an individual subscription for specific flights. This way, you can get a notification on your mobile device or computer every time the price changes. Once the tickets are purchased, you can disable the notifications.
If you like spontaneous travel, then subscribing to airline news is definitely for you. With a newsletter, air carriers share the best deals and discounts with their customers. This way, you'll always be up to date and can indulge in a bit of adventure on occasion.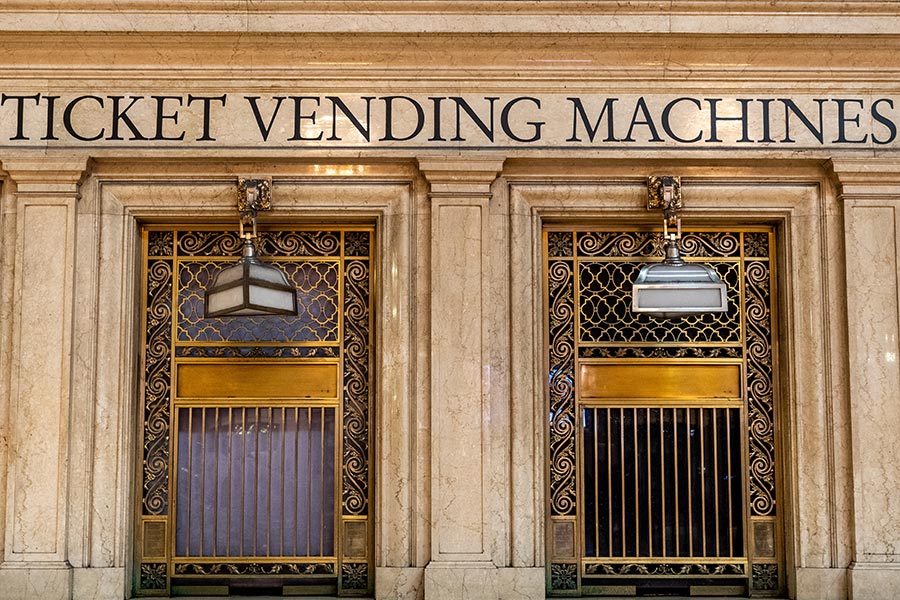 Another nice bonus can be a loyalty program that allows you to get discounts, free flights, and even pay less in restaurants. To join such a program, you just need to fill out a form. You will then earn miles for every time you use this carrier's services. Once you've accumulated enough miles, you can redeem them for a free ticket or a discount. Also, many major airlines are affiliated with other organizations so that you can save your miles for a discount in a store or cafe.
Don't miss the chance to get a discount on your birthday. Such a promotion is available to loyalty program members. If you have already scheduled a flight, you may well wait a couple of days until your birthday, if it is soon, and get an additional discount.
If you do not have to fly on a particular day and your schedule is more flexible, choose your flight date responsibly. This is very important because prices are significantly increased on Friday, Saturday, and Sunday. That's why if you can avoid these dates, you should take advantage of this opportunity.
Another trick is that flights at night are usually cheaper. Of course, there's another problem - you might face some unpleasant consequences, but the choice is yours.
If you know exactly when you need to return, take tickets both ways. If you pay for the flights separately, you'll probably overpay. Also, if you're not afraid of making connections, this is an option you should consider. Often these flights with connections are much cheaper. However, it may not be the most comfortable option, especially if you're flying far away.
If you are flying without luggage but only with a small bag to take into the cabin and do not need to provide lunch, decline these services. It will significantly reduce ticket costs, and you will not pay for services you do not need.
It's no secret that there are complicated algorithms on the Internet, which, based on our requests, build ads in our browsers. This is why we recommend that you look at the tickets in incognito mode. This is because airlines store and accumulate all the data about you. So it's likely that if you have more money than the average person, you will be shown more expensive tickets.
If you like maximum comfort and decide to go to the airport in your car, you should also take care of parking for your vehicle. This entire article is built around saving money, so parking for your car should not become an exception. For example, if you are a New Yorker, you may be shown that the prices for JFK car parking are really high. That is why we have another suggestion for you on how to save money. You can take advantage of
cheap JFK airport parking
. This parking lot is very close to the airport but is not part of it. So you can save a lot of money.
We hope that our little tips will help you make your travels even more awesome and positive.