America, where the first airplane is believed to appear, is still the most aviation-friendly country in the world today. Here people love airplanes, are proud of their achievements in aviation, and respect aviators. According to statistics, fifteen of the 50 busiest for 2021 are U.S. airports. Sixteen of the top 100 are now American, and no other country can compare to the United States in the number of harbors. Thanks to a vast number of carriers, competitive fuel prices, and the breadth of airfield coverage, the U.S. leads the world in terms of air traffic volume.
Today we're going to tell you about some of the most noteworthy American airports and exciting facts about them, as well as give some valuable tips for those who prefer to travel by air.
How many airports are there in the United States?

If you look at America's airports on a Google map, it's easy to see that they cover the entire country.
The largest U.S. airports are equipped with the latest technologies. Innovations are implemented nationally, and huge amounts are allocated from local and federal budgets for development. That's why there is no question of choosing a mode of transport for travel for most Americans.
The Federal Aviation Administration (FAA) website can answer how many airports there are in the United States. To date, there are more than 13,000 passenger and commercial air harbors in the country, of which about 1,950 are huge, and at least 94 are international.
Rating of American airports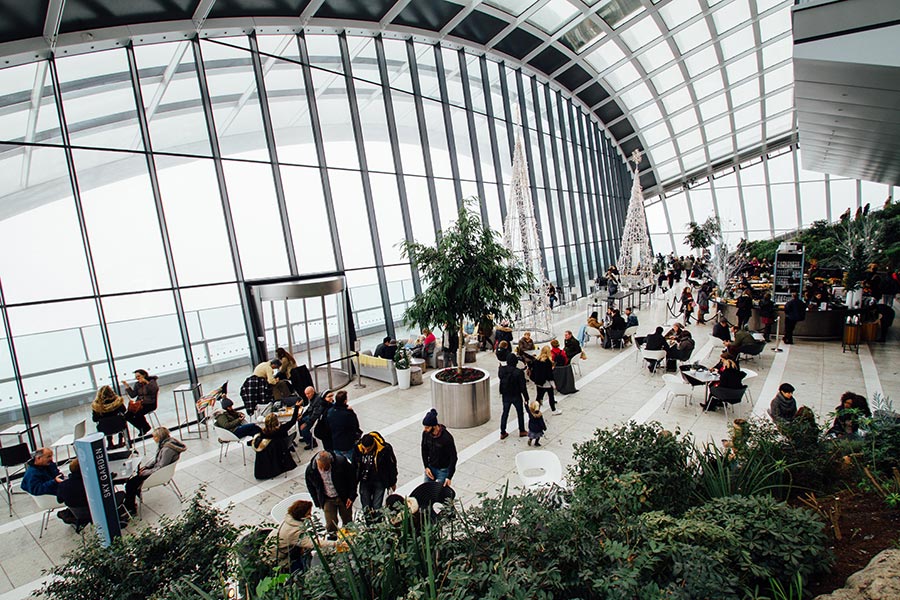 According to surveys of Americans, analysis of requests on the Internet, and the number of purchased tickets, the most popular are traditionally considered the air harbors of New York, San Francisco, Miami, Washington, and other international airports in the United States.
However, hubs don't always make the top lists because of the quality of service or passenger priorities. Industry metrics, which are tallied at the end of the year, must also be considered.
The Airports Council International (ACI), the global trade representative of all air hubs worldwide, compiles the annual rankings. And below are some of the largest U.S. airports by passenger volume.
Hartsfield-Jackson Atlanta International Airport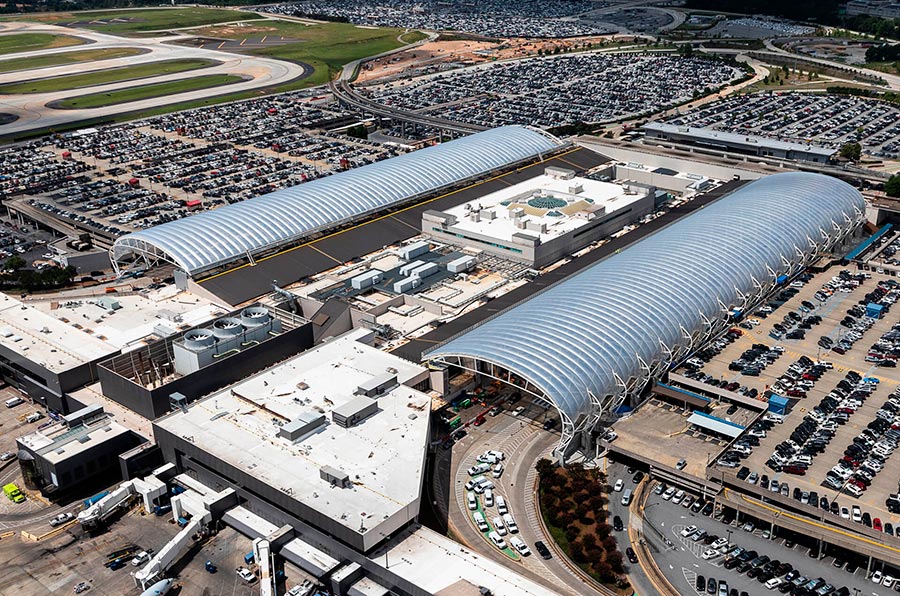 Hartsfield-Jackson International Airport in Atlanta, named for the first Afro-American mayor, has been the world's busiest airport for the past 20 years. The Air Transport Research Society (ATRS) recognized the hub as the most efficient airport in the last 15 years. As an international airport, the airport ranks seventh in the United States.
The airfield, built in 1925, was transformed from a local terminal with a single runway into a massive ultramodern complex with average monthly passenger traffic of about 9 million passengers.
Of course, in conjunction with the complicated epidemiological situation, the number of passengers passing through Atlanta Airport has dropped significantly over the past year. While in 2019 passenger traffic was more than 110 million, 2020 passenger amounts were only 43 million.
There are 196 gates in six halls and three runways, serving about 900,000 takeoffs and landings annually. In addition, there is its own elevated subway station.
Dallas Fort Worth International Airport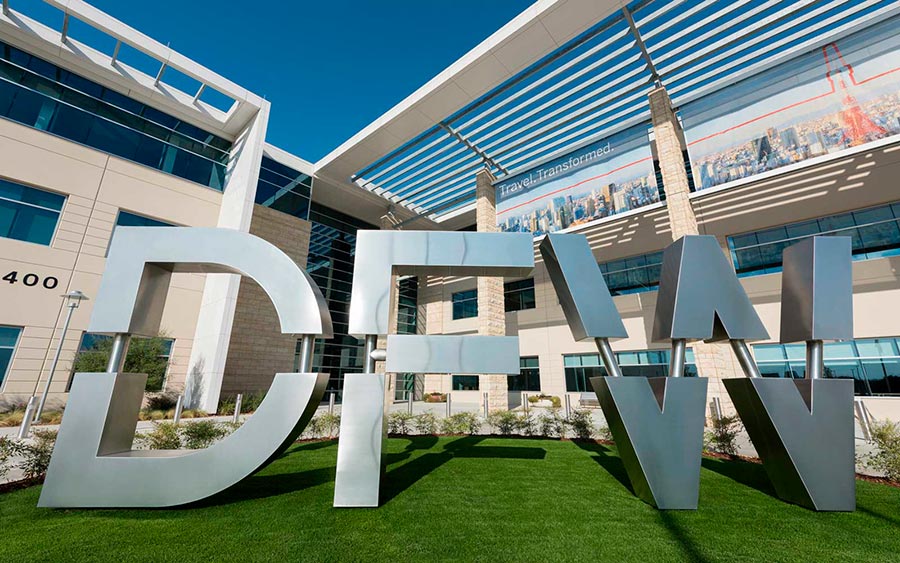 Dallas Fort Worth International Airport was opened in 1973. Today it is the busiest in Texas, the fourth most dynamic in the United States, and the fifteenth most engaged in the world. Dallas Fort Worth Airport is also the largest airfield complex in the world, built on 153 acres.
The airport has seven runways, five terminals with 155 exits and serves more than 190 destinations worldwide. Eventually, there is the possibility of adding up to 13 terminals with 260 air gates.
The terminal upgrade program, completed in 2021, is valued at $2.7 billion. In 2021, it handled 667,000 flights with total traffic of over 69 million passengers.
McCarran International Airport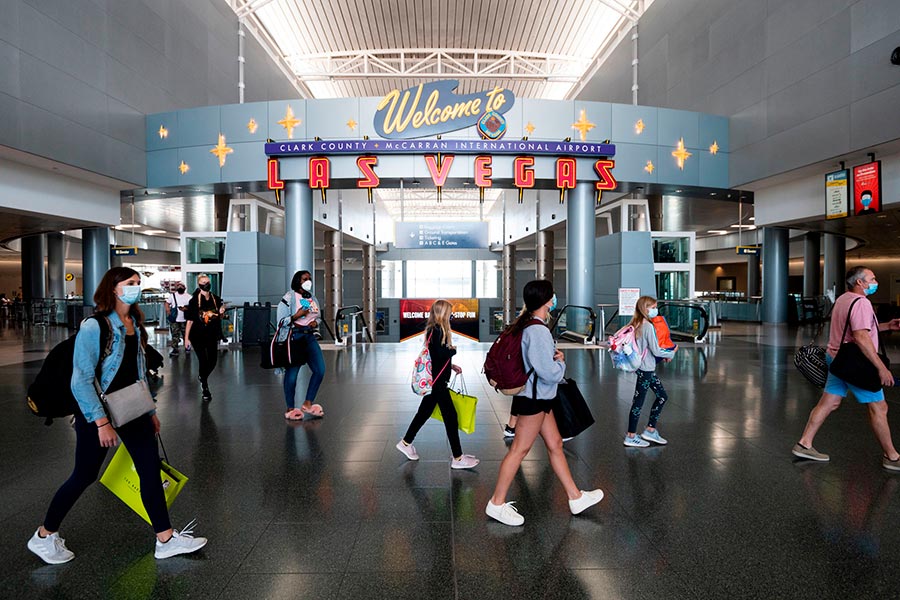 McCarran International Airport is the primary commercial airport in Las Vegas Valley, Nevada. The hub, built in 1942 in Paradise and started commercial flights in 1948, is now the ninth busiest in the United States and the thirtieth in the world.
In 1997 it was the first U.S. airport to operate a modern automated system of the general use of resources CUTE. In 2003, it was the first in the U.S. to use CUSS self-service check-in stands. In addition, the airport was one of the first in the world to provide its passengers with free Wi-Fi (in 2005).
Currently, it has two passenger terminals and four runways, serving nearly 50 million passengers and about 540,000 flights in 2021. In addition, on the territory is an aviation museum and a gambling area.
Charlotte Douglas International Airport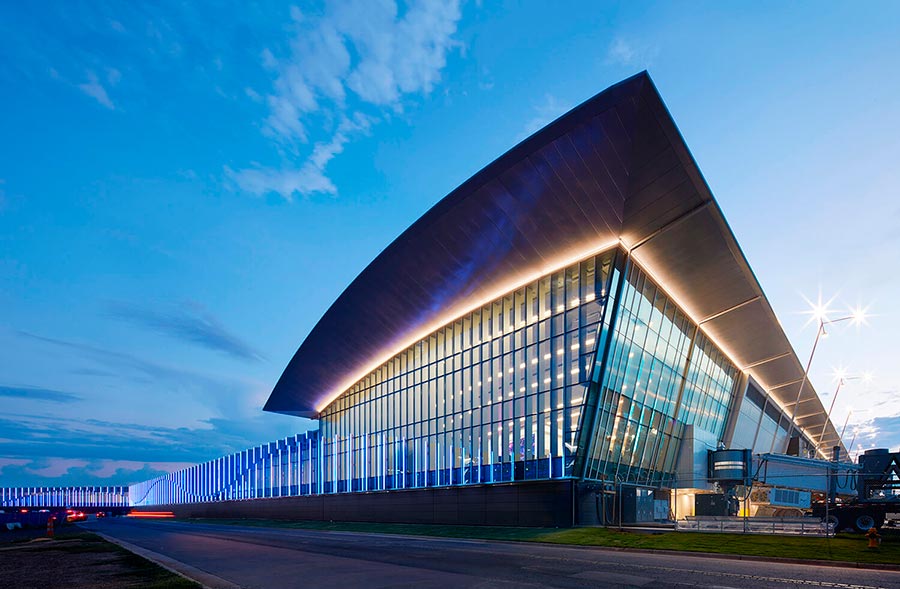 Charlotte Douglas International Airport, located in Charlotte, North Carolina, has been operational since 1935. It received its present name in 1982 in honor of the city's former mayor, Ben Douglas. It is currently the central transit hub for U.S. Airways and serves more than 135 domestic and international routes.
There are four runways, one 655 square yards passenger terminal divided into four concourses (passenger distribution halls) with 60 gates, and a vast parking lot for 26,700 vehicles.
In 2021, the airport was the ninth busiest in the U.S. and 37th in the world. Its passenger traffic was nearly 46.5 million, and it handled 550,000 flights.
Considering that the average flight time to any point in the U.S. does not exceed two hours, the airport has good prospects for development on domestic routes.
Miami International Airport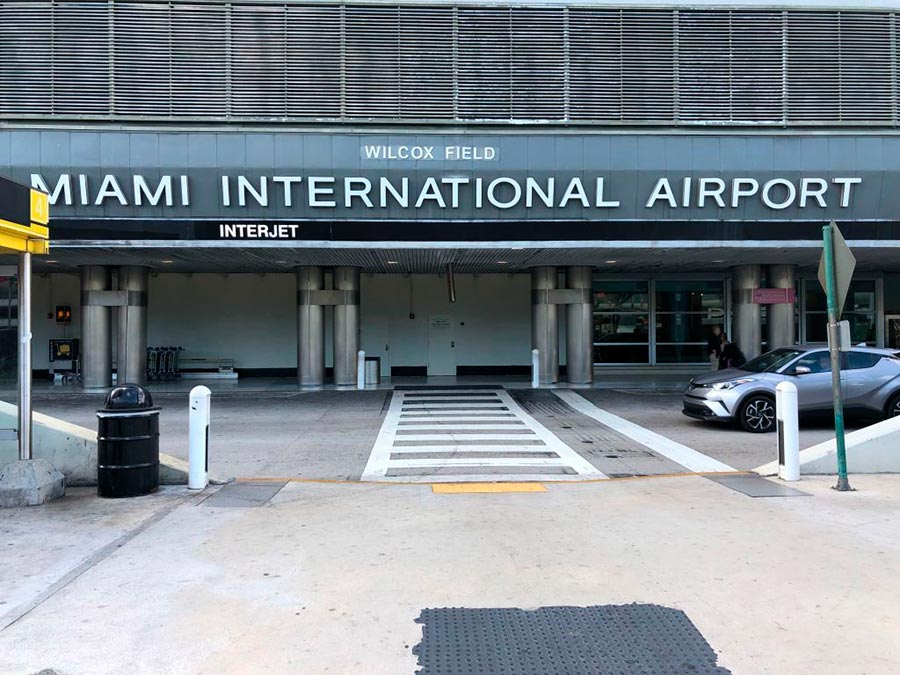 Opened in 1945, Miami International Airport is now Florida's main air gateway to Latin-American destinations and also plays a leading transit role in the south thanks to growing tourist traffic.
In 2021, the hub was ranked 13th in the U.S. and 43rd globally in passenger traffic, serving 45 million passengers and 416,000 flights.
Its infrastructure includes:
Four runways;
A sector-separated single terminal with 131 gates;
One of the world's largest cargo complexes with 61,000 square yards of storage space.
One of the best surface transportation systems in the U.S. combines a subway station, Metrobus network, and Tri-Rail commuter trains.
Useful tips for travelers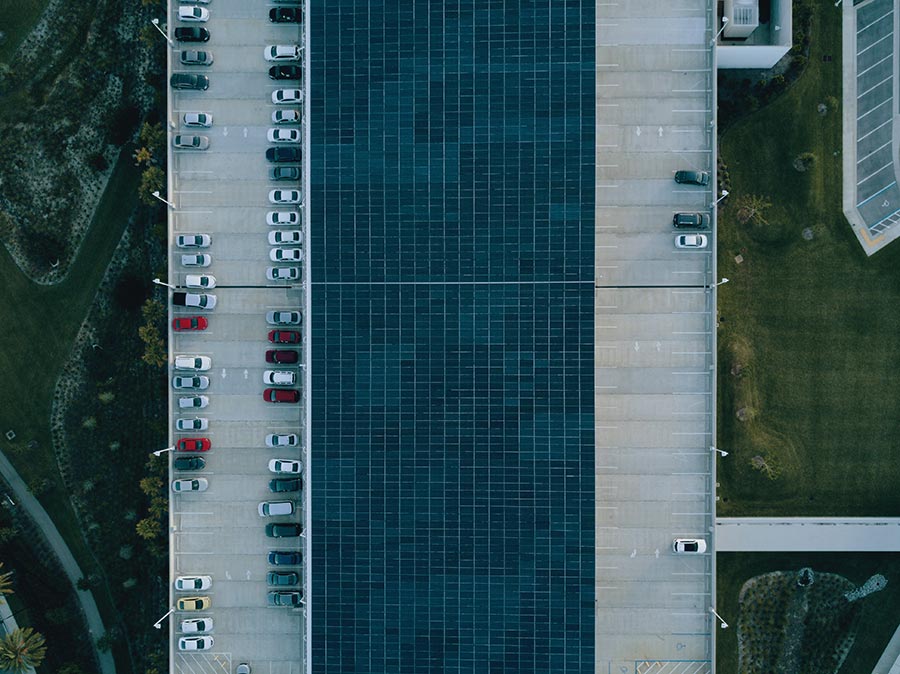 And now to the one more important thing. We would like to give you one helpful tip. So this information will be handy for those who prefer to travel by air.
If you use your own car to reach the airport, you know it is critical to park it safely for the duration of your trip. Almost every airport has special on-site parking for this purpose. However, travelers aren't ready to spend a lot of money at the beginning of their trip, as this option is pretty costly. So what should we do?
The best way to solve this problem is to choose off-site parking. Why, you may ask? We will explain.
There are many reasons which can prove the benefit of this parking type. Here are some of them:
Affordable Rates. Depending on the duration of your trip, you can choose between short-term and long-term airport parking. Anyway, an off-site airport is much cheaper, so you can save your money and spend the most considerable amount on things you really want to see or try while traveling.
Fast service. In contrast with on-site airport parking, which can take quite a long time, off-site parking offers you the following convenience: when you drive directly up to the pickup station, staff members pull your luggage out of your car and load it into the van. Then they will park your vehicle for you. It is a hassle-free option that is usually faster.
Convenience. When people travel, they may be stressed about making it to the airport on time. If you use off-site parking, you will definitely make your travel experience more convenient, as you use the service of a private company. Even though you may be able to park on-site at the airport in a short-term or long-term airport parking lot, consider using an off-site parking lot service.
Now let's take a little example. Imagine that you're planning a trip to California. This state is located in the West of the country. So if you're flying from Wisconsin, which is located in the Northeast, you can use
MKE long-term parking
. If you're coming from Arizona, you can choose
PHX airport parking
. It just depends on the place you're flying from.
You can always find everything you need on our official website: the best deals for parking near U.S. and Canadian airports,
airport parking garage rates
, and much more.