The International Air Transport Association (IATA) has published its World Air Transport Statistics, which describes the devastating impact of COVID-19 on global air transport in 2020.
For many of us, it's not a surprise that airline statistics confirm 2020 was the worst year in the industry's history.
Here are some key points from the publication showed that:
Eight billion passengers flew in 2020, a decrease of 60.2 percent compared to the 4.5 billion who flew in 2019.
Industry-wide air travel demand (measured in revenue passenger-kilometers, or RPKs) dropped by 65.9 percent year-on-year.
International passenger interest (RPKs) decreased by 75.6 percent compared to the year prior.
Domestic air passenger demand (RPKs) dropped by 48.8 percent compared to 2019.
Air traffic is down by more than half in 2020, with the number of routes connecting airports falling sharply at the beginning of the crisis, and in April 2020, it was down by more than 60 percent year-on-year.
Total industry passenger revenues fell by 69 percent to $189 billion in 2020, and net losses were $126.4 billion in total.
The decline in air passengers transported in 2020 was the biggest recorded since global RPKs started being tracked around 1950.
The Middle East region suffered the most considerable losses in passenger traffic, with a drop of 71.5% in RPKs versus 2019, followed by Europe (-69.7%) and Africa (-68.5%). On the other hand, China was the largest domestic market in 2020 for the first time, as air travel in its domestic market recovered faster from COVID-19 control efforts.
"2020 was the year we all would like to forget. But the performance statistics for the year show a remarkable story of perseverance," commented Willie Walsh, IATA's Director General.
"At a depth of the crisis in April 2020, 66% of the world's commercial air transport was grounded as governments closed borders or imposed strict quarantine. As a result, a million jobs disappeared, and the industry lost $126 billion a year. Many governments have recognized the critical contribution of aviation and have provided funding and other forms of support. However, it was the quick action of airlines and the dedication of our employees that helped the aviation industry survive the world's most challenging year."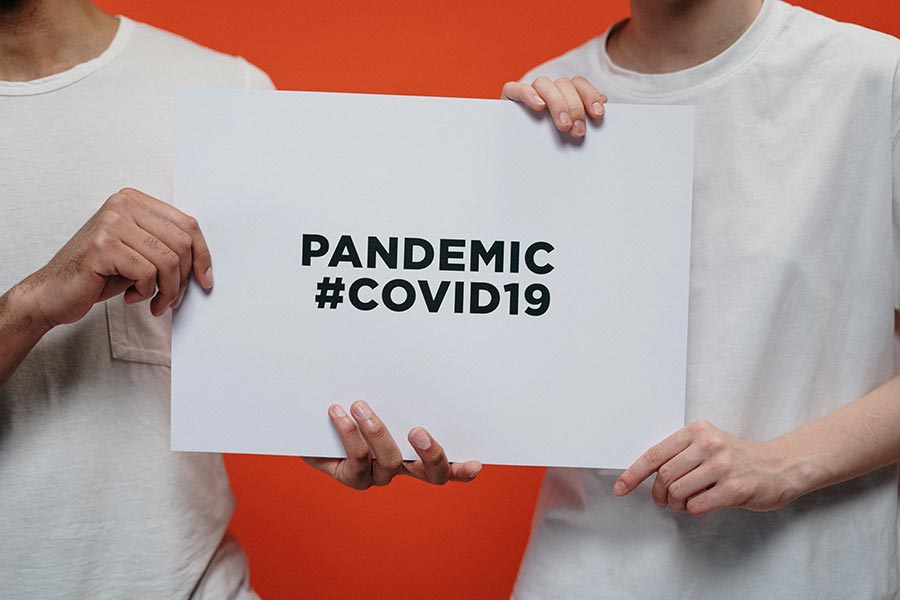 By the way, we would like to tell you one more important thing.
Despite this challenging epidemiological situation in 2020, things are back to normal, including the traveling industry. Compared to the previous year, more and more passengers will go through the gates of American airports during 2021. So the information we're going to tell you now will be handy for those who prefer traveling by air, as well as getting to the airport by their own car.
Most of us know that using a car to get to the airport is the most convenient way, but it is also essential to park it safely for the period of a trip. In most cases, airports offer the services of on-site parking, where you can leave your vehicle. However, people aren't ready to spend a lot of money, as this type of parking is pretty costly. So is there any solution?
We want to tell you about the best option - off-site parking. Have you ever heard something about it? If not, we will explain it to you a little bit.
Off-site parking has many advantages. Firstly, it is much cheaper than on-site parking. In this way, you can save money even at the beginning of your trip and spend it on things you really want to try or see while traveling.
Secondly, the services of the off-site parking are faster. You probably think it will be quicker to park your car at the airport, but actually, it's not true. Thanks to off-site parking, you will get the following convenience: when you drive directly up to the entrance, staff members pull your luggage out of your car for you and load it into the shuttle to take it to the airport. Then they will park your vehicle. After your baggage is loaded, you can take your seat in the shuttle, which will bring you and your bags to the airport. It is a hassle-free option that is usually faster. Sounds great, right?
Thirdly, it's much more convenient. If you choose off-site parking, you are using the assistance of a private company that caters to travelers' needs. Such services can make your trip much more comfortable when you arrive at the airport and return home.
We are glad to say that our booking platform, ParkingNearAirports.io, offers travelers online reservations for parking just outside airports that are convenient and affordable. Our experienced team is dedicated to providing travelers parking options at over 100 airports in the U.S. and Canada. The app allows customers to search and compare parking rates at up to 70 percent savings compared to the cost of on-site parking at all major airports.
With our platform, it only takes a few clicks in the app to reserve a parking spot. Guests receive a booking confirmation and a guaranteed parking space upon arrival at the off-airport parking. In addition, the app helps customers locate the most convenient lots to the airport. Cancellations are easy if plans change with hassle-free, refundable cancellations.
Besides this, we also offer services for top cruise ports in Florida, Louisiana, Maryland, New Jersey, and Texas.
Let's take a good example. Imagine that you'd like to visit Connecticut. If you're flying from Los Angeles, you can use
cheap airport parking LAX
. By the way, using special LAX parking coupons can make the price almost two times less. In the same way, if you're coming from Connecticut, you can choose affordable
Bradley airport long-term parking
. Everything is straightforward - it just depends on the place you're flying from.
You can find all the information about the best deals for U.S. and Canadian airports on our official website.