Travelers who aren't going to visit Disney World will definitely prefer a beach vacation in Florida instead. However, there are many types of beaches in this state, so you might not know which one to choose. That's why we decided to make a list of the best Florida beaches, among which you'll surely find one to your liking. So let's not waste time and check!
1. For Families: Clearwater Beach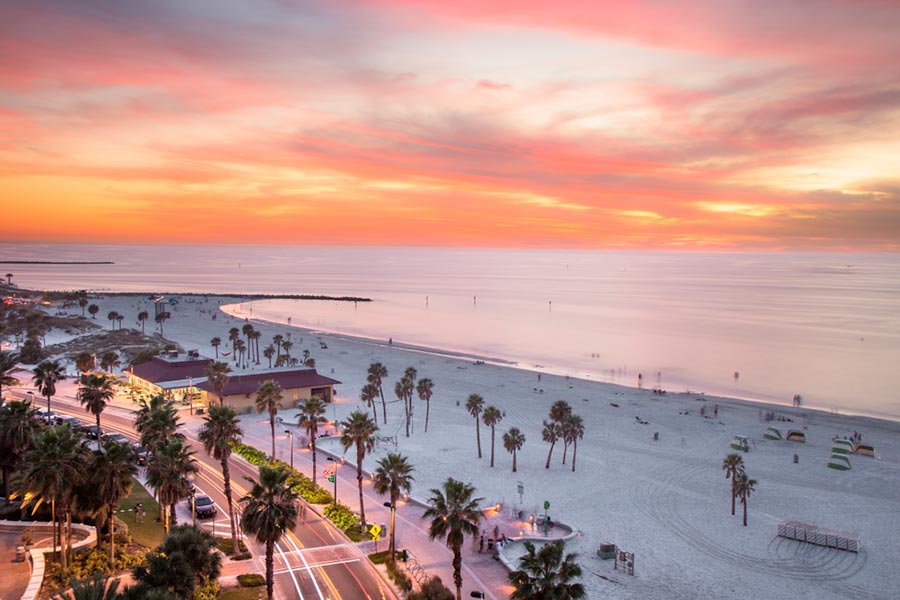 If you're planning to make a trip with your family, we recommend you pay attention to Clearwater beach.
You'll love this place for 100%, especially if you and your loved ones live a healthy lifestyle. There you'll be able to enjoy parasailing, stand-up paddleboarding, jet skiing, or even taking a pirate ship cruise. Besides, in the evening, you can have dinner somewhere and after that, take part in the nightly sunset celebration on Pier 60.
2. For Partiers: Daytona Beach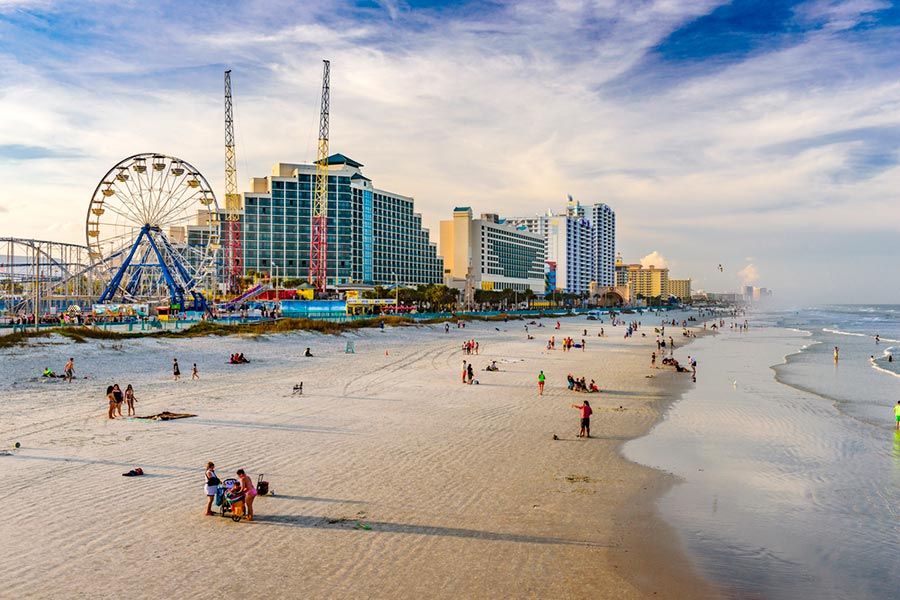 Love parties? Want to have fun on the Florida beach at the stunning sunset? If so, we have a perfect option for you - Daytona beach!
What's special about this place, you may ask? Let's take a closer look.
Actually, Daytona beach is considered the Spring Break Capital of the World for nothing. Since the '90s, this spot has prominently featured on MTV's Spring Break.
What can tourists find there? Daytona beach offers party lovers plenty of fun in the sun and even more after dark. There you'll find several clubs and bars everywhere from Main and Beach Streets to Seabreeze Boulevard.
3. For Thrill-Seekers: Miami Beach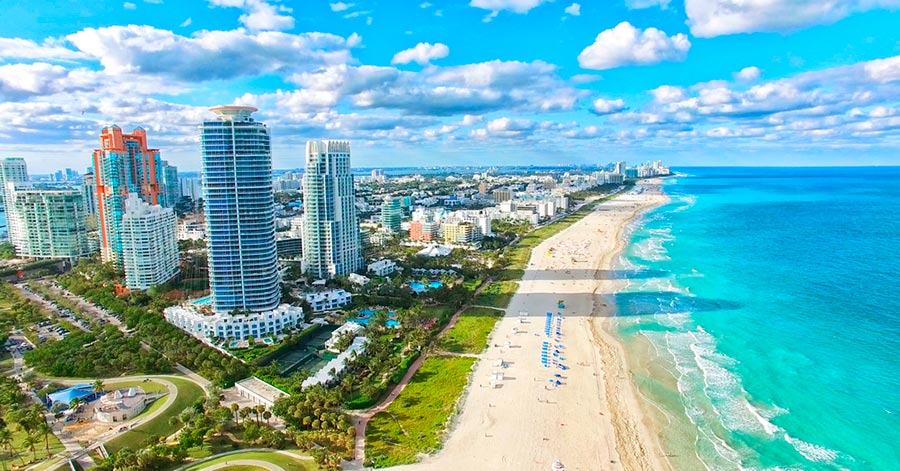 You're a thrill-seeker and want to experience something new and breathtaking? Then choose Miami beach - a place with a vast number of exciting beach activities.
If you prefer extreme sports, take a closer look at airboat safaris, helicopter tours, and snorkeling, which have attracted tourists for many years. If not, there is still something enjoyable there - thrills of another kind can be found in the historic Art Deco district.
4. For Luxury: Palm Beach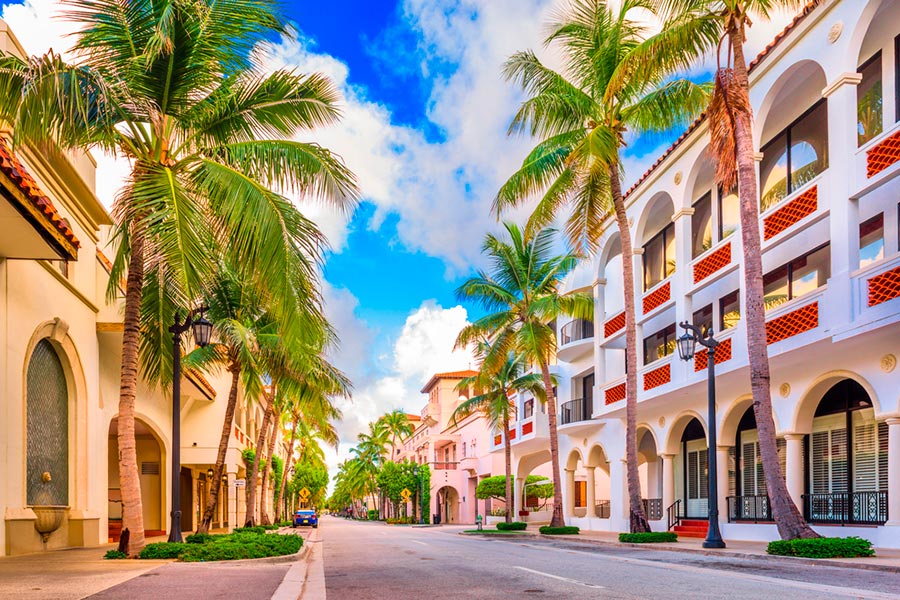 If you prefer a luxurious vacation, Palm Beach should definitely be your choice. Why? Let's check.
There are resorts everywhere in Palm Beach, and each is nicer than the other. Here are the best ones:
Four Seasons. Four Seasons is excellent thanks to its freshwater pool just a stone's throw from the beach;
Breakers. Breakers, in turn, is impressive just by the numbers: 140 acres, 10 tennis courts, 12 boutique shops, nine restaurants, an 18-hole golf course, and 538 rooms.
As for Palm Beach itself, there are the tallest coconut palms in the United States, and it gets nearly 3,000 hours of sunshine a year.
5. For Foodies: Fort Lauderdale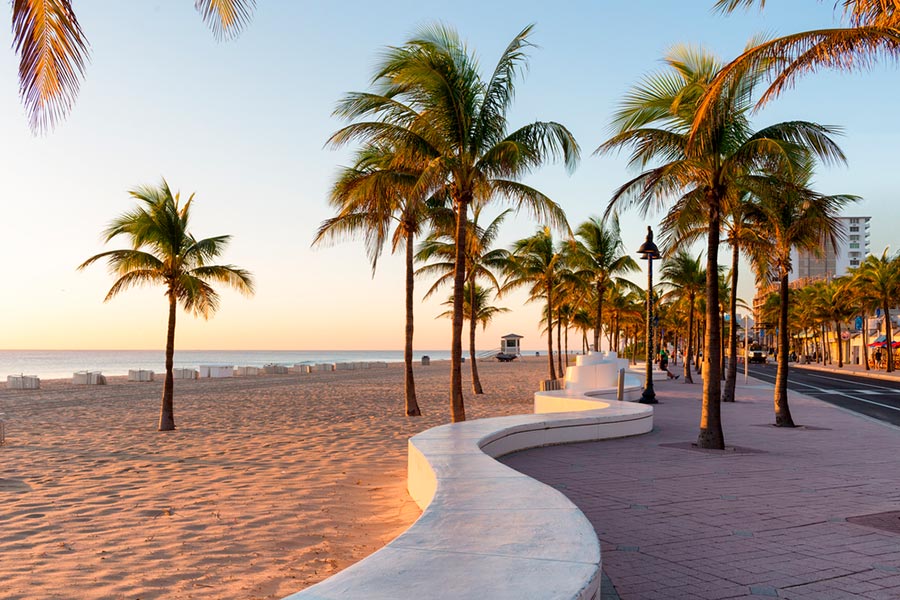 Even for foodies, there is the beach in Florida, and it's located in Fort Lauderdale.
Actually, Fort Lauderdale can pretend to be the best beachfront dining in the state thanks to its fantastic eateries such as S3 (short for Sun, Surf, and Sand) and Casablanca Cafe. Let's take a closer look at each of them.
Casablanca Cafe. In Casablanca Cafe, you'll be able to find such scintillating menu items as blackened Florida grouper and a Moroccan beef kabob. The latter also boasts a wrap-around bar.
S3. In S3, in turn, bridging the divide between upscale and casual with its happy sunset hour and small plates.
So which conclusion can we reach? Right, you won't also be hungry in Florida.
Here are some more helpful tips for travelers!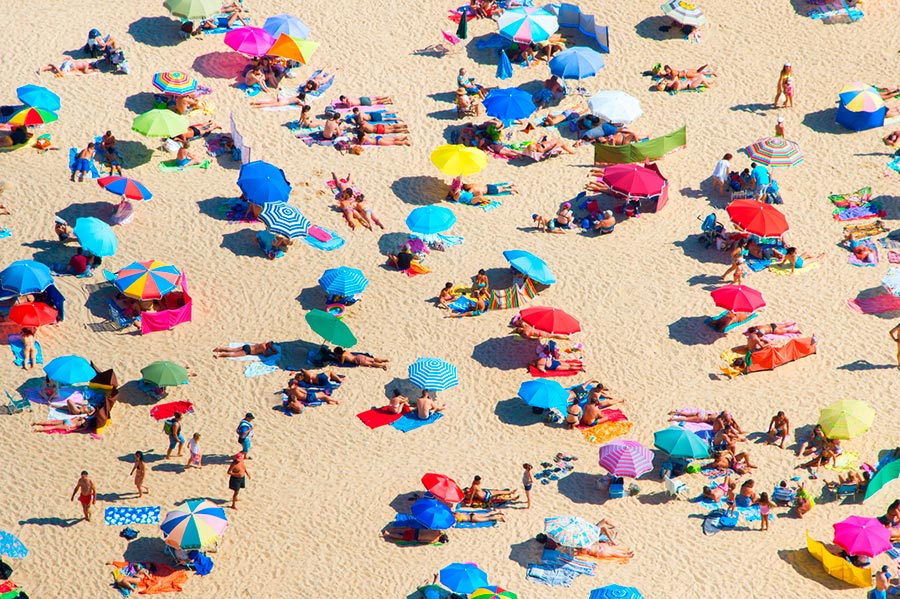 Have you ever heard something about off-site parking? If not, we recommend you take a closer look at this part of the article, as this information will be handy for those who prefer to travel by air and get to the airport by their own car.
Most people suppose that parking at the airport is the fastest and most convenient option for them. However, it's not actually true. We'll explain to you why.
To be true, being in a terminal parking lot isn't convenient at all. Although on-site airport parking is the nearest place where you can leave your vehicle for the period of a trip, you can face the following difficulties:
You will need to find a spot in a crowded lot,
You will need to carry the luggage all the way through the parking lot,
You must pay expensive fees without great service.
Sounds not good, right? However, we found an excellent solution for you - in this case, off-site parking can become a savior for you. So if you're trying to find a parking spot with great service nearby the airport you're flying from and don't want to leave there the most significant part of your budget, pay attention to this option.
How does it work?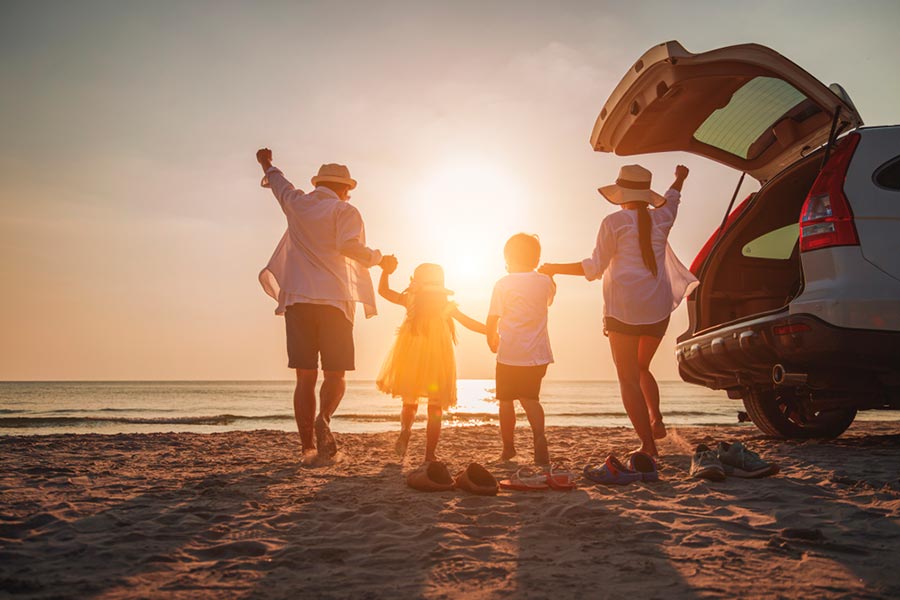 Obviously, people who chose a car as a way to get to the airport want to leave their vehicle safely while traveling and not to face the problems we described above. So what can off-site airport parking offer its customers?
Although a few miles usually separate such parking from the airport, you shouldn't worry about this. Off-site parking provides free shuttles going back and forth between the parking lot and the airport. Thanks to this, it removes any worries about getting stuck in traffic on the way to the airport during peak times. So all you need to do is choose the best time for you and inform the parking lot staff.
How does it work? Actually, everything is straightforward: when you come to the entrance, the staff will remove your luggage from your car and load it onto the shuttle, which will take you and your bags to the terminal. Then, the vehicle will be parked securely.
In addition, this type of parking is much cheaper, and this is good news, as nobody wants to waste money. Therefore, off-site parking is the perfect option to receive excellent service and save money at the same time.
Want to find some great offers? You don't need to go somewhere - just find it right here!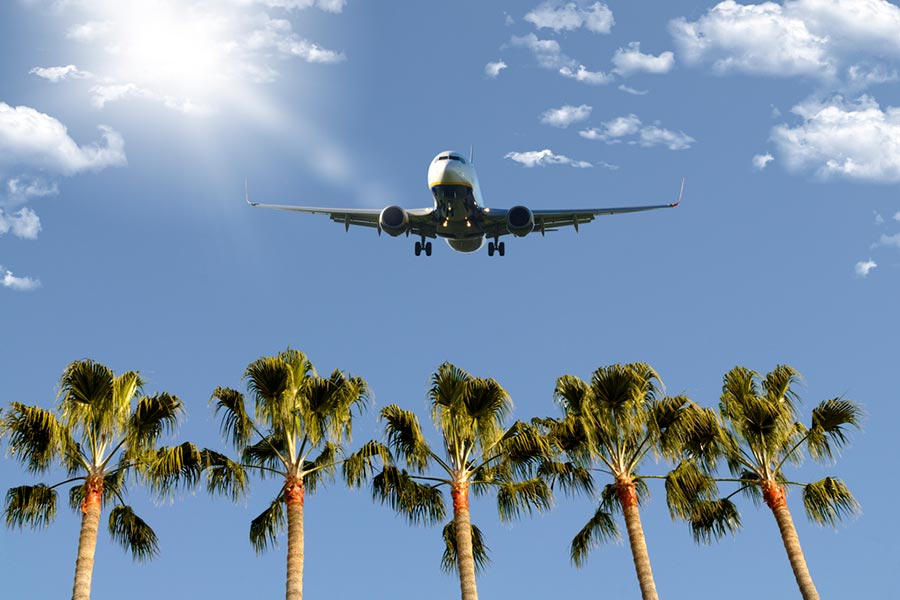 We're glad to inform you that you can find this solution right here. Our booking platform, ParkingNearAirports.io, offers the best prices on airport car parking and bundles hotel and parking packages. Besides, we provide the services for top cruise ports in Florida, Louisiana, Maryland, New Jersey, and Texas.
Our platform allows you to reserve a parking spot through a few clicks within the application. As a result, customers receive a booking confirmation and a guaranteed parking spot upon arrival at the off-airport lot. Besides, if plans change, you can cancel hassle-free and receive a refund.
To understand it better, we would like to give you an example. Let's imagine that you live in Chicago, Illinois. If you're planning a trip to Florida, you can use the services of cheap
parking near Chicago Airport
. If you're coming from Florida, the situation is the same - you can choose affordable
Fort Lauderdale International Airport parking
. So it just depends on the place you're flying from.
Also, ParkingNearAirports.io offers its customers special
airport parking reservations coupons
. With the help of these coupons, you can make the price for parking even two times less. So don't forget to use them to save as much money as possible.
You can find all the necessary and helpful information connected with the off-site airport parking on our official website. Enjoy traveling!