Here's an eternal question – does magic actually exist? Many studies were conducted, but there are still main three groups of people:
those who believe in the existence of magic,
those who remain neutral on this question,
those who don't believe in magic.
So actually, nobody knows the exact answer to such a question. However, a kind of an answer can be found around us, since our world is a fantastic place, which shows different awe-inspiring natural wonders. From rock formations to eerie ecosystems that baffle even top NASA scientists, Mother Nature hides many pretty special sights, and we're ready to tell you about them in today's article. So read carefully, and let's get to the point!
1. Vaadhoo Island, Maldives: Bioluminescent Waves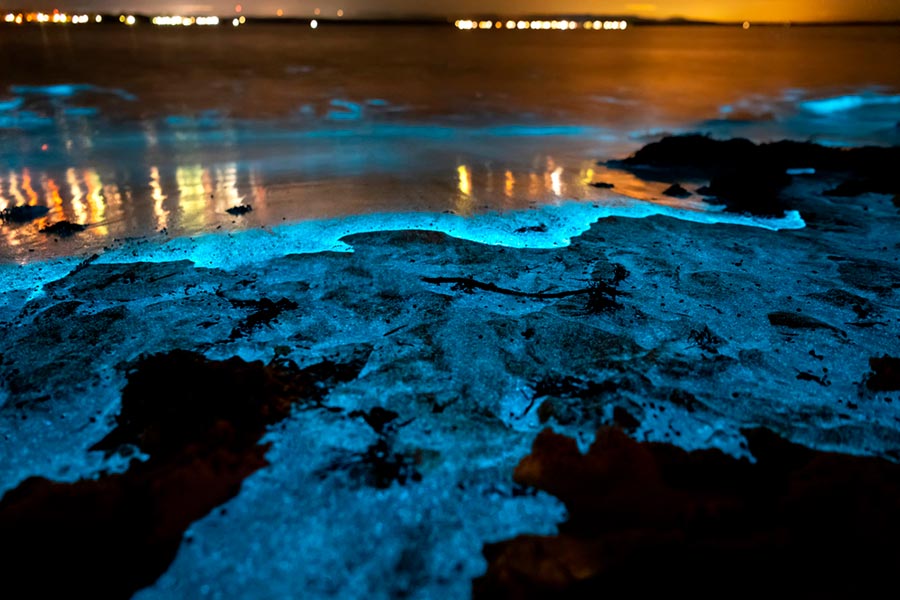 Is there something more magical than a walk along the beach, when waves peppered with neon stars crash on the shore? Bioluminescent waves appear thanks to the combination of microorganisms in the waters near Vaadhoo Island with oxygen – they create a chemical reaction that produces bioluminescent microorganisms. Believe us, it's truly a mystical sight to behold. We recommend taking a trip to this magical island in the Maldives in the period from July to February to see such an exciting natural phenomenon with your own eyes.
2. Naica, Mexico: Cave of the Crystals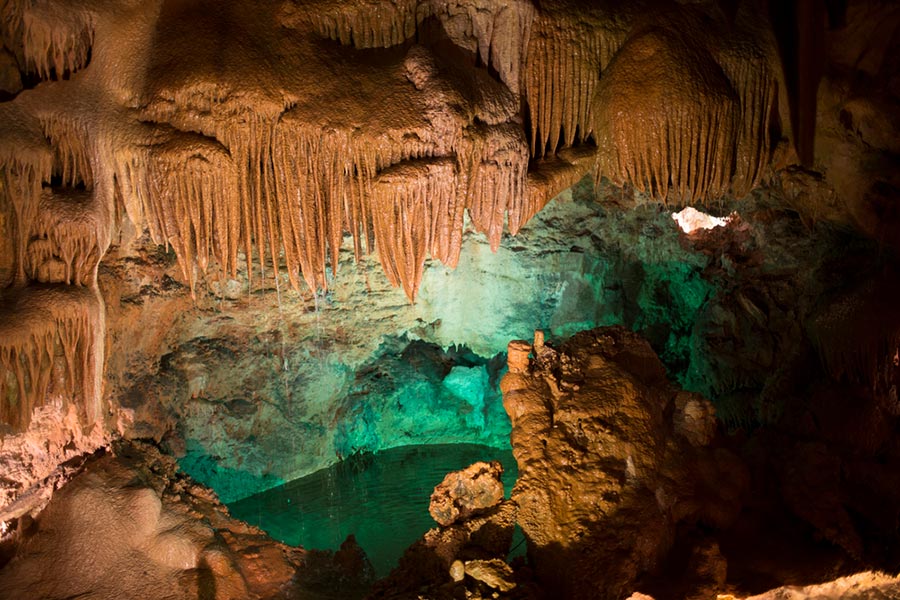 Did you know that Mexico is home to one of the most surprising natural mineral formations in existence? There, you'll be able to find different caverns, where the largest crystals on our planet have been growing for the past 500,000 years. The magma creates such high levels of heat and humidity that most of the underground chamber remains unexplored. Unfortunately, the entrance to the caverns is closed for tourists, but don't worry about that, as we've found a nice solution – you can visit the Astro Gallery in New York City, where a sample is on display.
3. Chile Chico, Chile: Marble Caves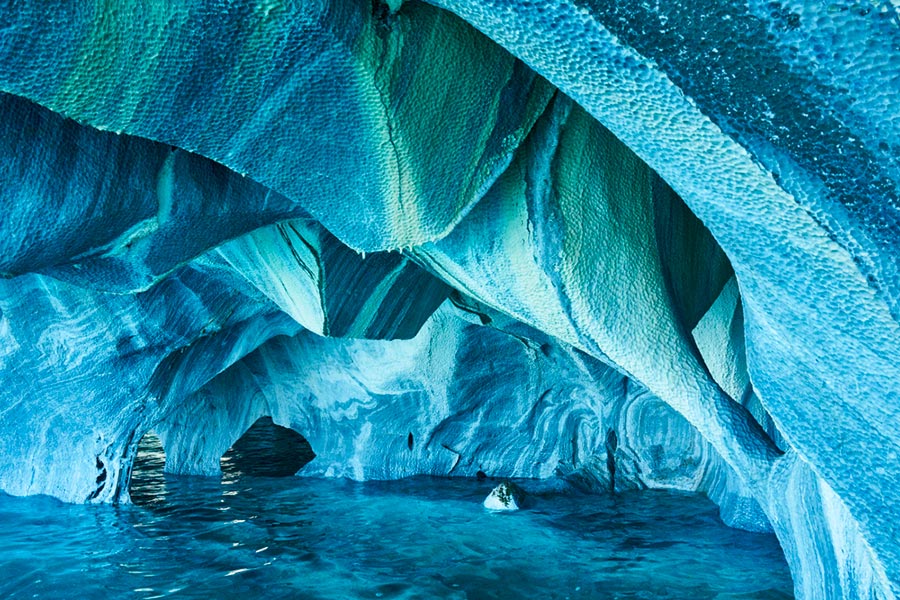 This series of sculptured caves were created over the centuries as water from General Carrera Lake was patiently carved into the rock, curating its gentle curves. The best time to enjoy the beauty of this natural phenomenon is at sunrise or sunset when the sun's rays illuminate the smooth walls. A trip to Chile Chico is its own adventure, which starts with a 2.5-hour flight from Santiago and ends with a boat ride.
4. California, USA: Sailing Stone Racetrack Playa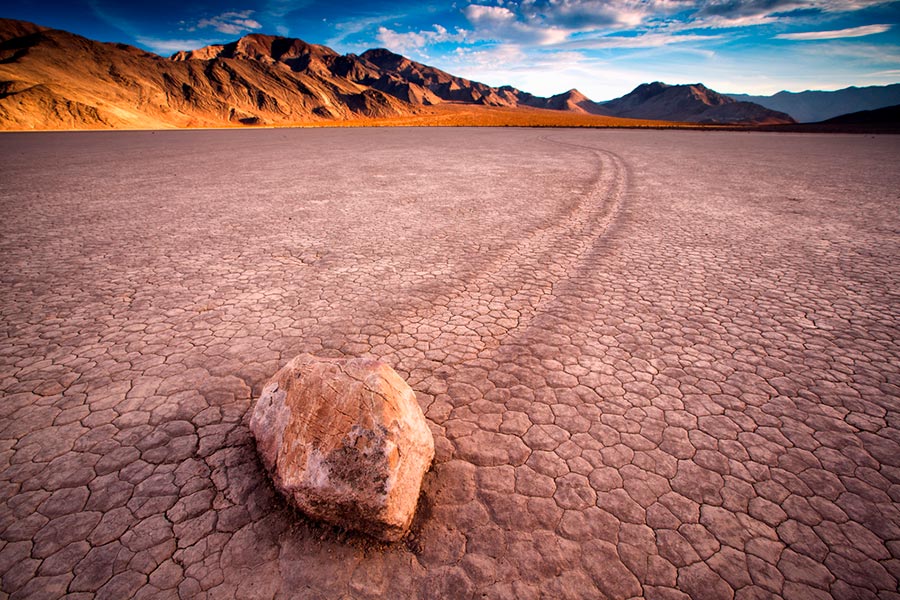 People who love traveling across the United States, this option is definitely for you!
Racetrack Playa is a huge lake, located in Death Valley National Park. Its desert area allows visitors to see a collection of puzzling trails created by the mysterious movement of hefty boulders – one of the most surprising natural effects worldwide. These stones weighing a few hundred pounds can leave a path up to 700 feet long, and no one will ever witness their movement. Actually, the most reasonable theory of such a phenomenon is the melting of an ice ring around the rocks making it possible for the strong winds to push the boulders.
5. Colombia: Caño Cristales River
Ahead of you is a place located deep in Colombia's Amazon, where you'll find one of the most extraordinary waterways in the world. Locals call it Rainbow River thanks to its pinkish-red hue combined with a bluish-green tint, which creates a magical display of color running through the valley. Actually, such colors appear, since there is a unique plant formation, which grows on the river floor.
We recommend traveling there for a period from June to November to be sure to see this natural beauty with your own eyes. However, keep in mind the following key moment: it's necessary to plan a trip in advance since it requires a permit, as well as a licensed tour guide to preserve this majestic location.
Planning a trip soon to see natural magic? If so, we have some helpful tips for you!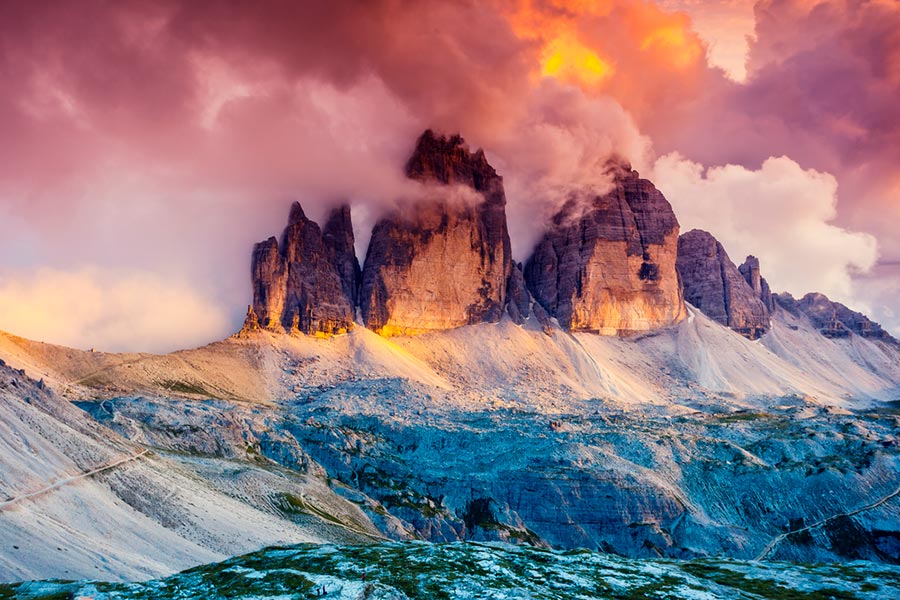 Have you ever heard something about off-site parking? If not, we recommend you take a closer look at this part of the article, as this information will be handy for those who prefer to travel by air and get to the airport by their own car.
Most people suppose that parking at the airport is the fastest and most convenient option for them. However, it's not actually true. We'll explain to you why.
To be true, being in a terminal parking lot isn't convenient at all. Although on-site airport parking is the nearest place where you can leave your vehicle for the period of a trip, you can face the following difficulties:
You will need to find a spot in a crowded lot,
You will need to carry the luggage all the way through the parking lot,
You must pay expensive fees without great service.
Sounds not good, right? However, we found an excellent solution for you - in this case, off-site parking can become a savior for you. So if you're trying to find a parking spot with great service nearby the airport you're flying from and don't want to leave there the most significant part of your budget, pay attention to this option.
How does it work?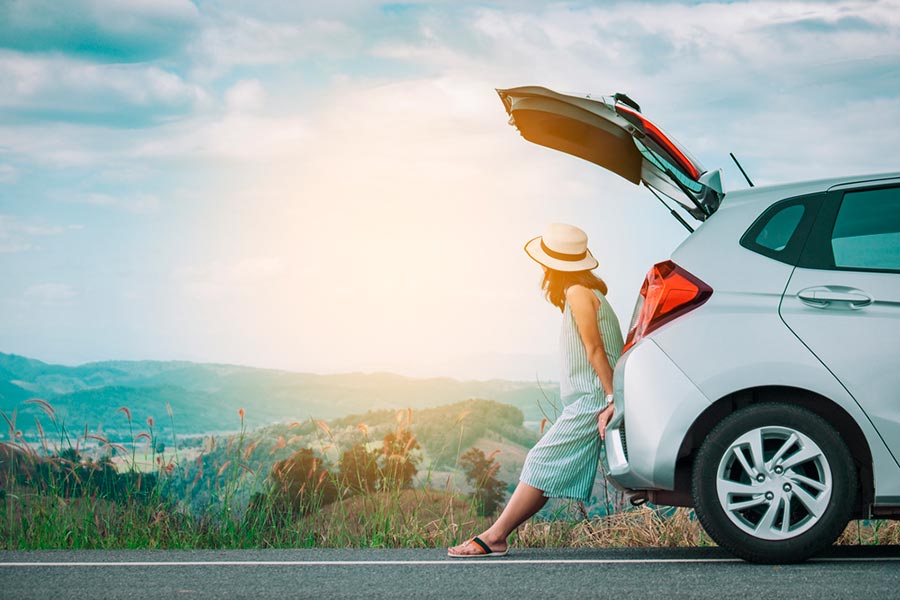 Obviously, people who chose a car as a way to get to the airport want to leave their vehicle safely while traveling and not to face the problems we described above. So what can off-site airport parking offer its customers?
Although a few miles usually separate such parking from the airport, you shouldn't worry about this. Off-site parking provides free shuttles going back and forth between the parking lot and the airport. Thanks to this, it removes any worries about getting stuck in traffic on the way to the airport during peak times. So all you need to do is choose the best time for you and inform the parking lot staff.
How does it work? Actually, everything is straightforward: when you come to the entrance, the staff will remove your luggage from your car and load it onto the shuttle, which will take you and your bags to the terminal. Then, the vehicle will be parked securely.
In addition, this type of parking is much cheaper, and this is good news, as nobody wants to waste money. Therefore, off-site parking is the perfect option to receive excellent service and save money at the same time.
Want to find some great offers? You don't need to go somewhere - just find it right here!
We're glad to inform you that you can find this solution right here. Our booking platform, ParkingNearAirports.io, offers the best prices on airport car parking and bundles hotel and parking packages. Besides, we provide the services for top cruise ports in Florida, Louisiana, Maryland, New Jersey, and Texas.
Our platform allows you to reserve a parking spot through a few clicks within the application. As a result, customers receive a booking confirmation and a guaranteed parking spot upon arrival at the off-airport lot. Besides, if plans change, you can cancel hassle-free and receive a refund.
To understand it better, we would like to give you an example. Let's imagine that you live in New York. If you're planning a trip to California, you can use the services of cheap
LaGuardia overnight parking
. If you're coming from California, the situation is the same - you can choose affordable
LAX weekly parking
. So it just depends on the place you're flying from.
Also, ParkingNearAirports.io offers its customers special
airport parking coupons
. With the help of these coupons, you can make the price for parking even two times less. So don't forget to use them to save as much money as possible.
You can find all the necessary and helpful information connected with the off-site airport parking on our official website. Enjoy traveling!