You'll probably agree with the fact that traveling overseas broadens our minds, makes us much more creative and helps us to boost our health and happiness if you're already in our blog. Despite travel's well-known advantages, there are still journeys that allow you to go the extra mile and get a unique experience, which will remain with you for a lifetime. If you wish to come back home as a different person, let's have a look at the 3 trips that will definitely change your life.
1. Hike the Inca Trail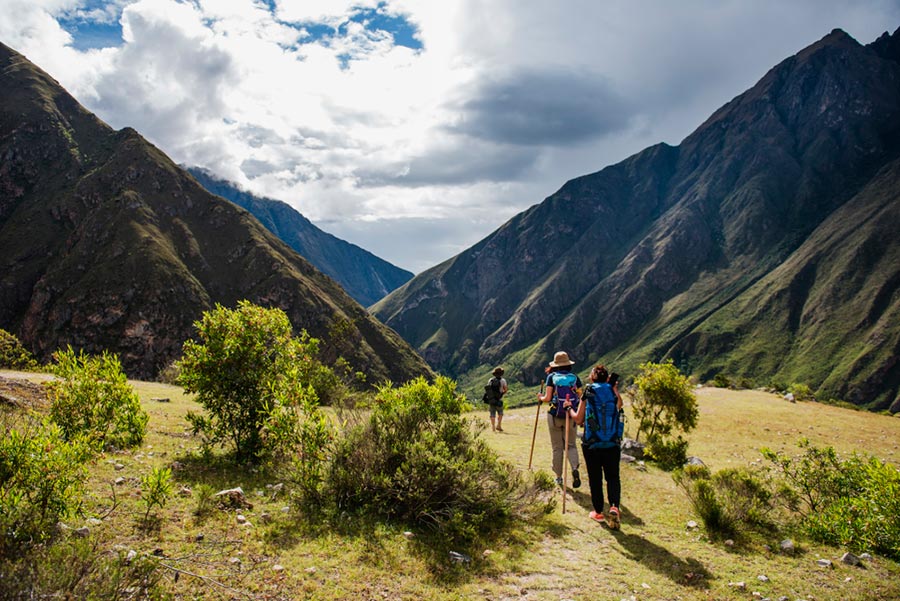 Source – Shutterstock. Tourists hiking the Inca Classic Trail in Peru
Those that climb the Inca trail will never forget the moment they stand at Inti Punku, the Sun Gate, with that recognizable view in front of them. It is both a physical challenge and a spiritual adventure. Since Hiram Bingham rescued Machu Picchu's ruins from the encroaching jungle more than a century ago, the ancient city has captivated tourists. Many have proposed hypotheses over the years regarding the original intent of this famous Inca archaeological monument. Was it a university, a storeroom, or a royal retreat? You can think about the issue for yourself while you stroll through the grassy pathways that connect its stone chambers.
2. Rail Across Australia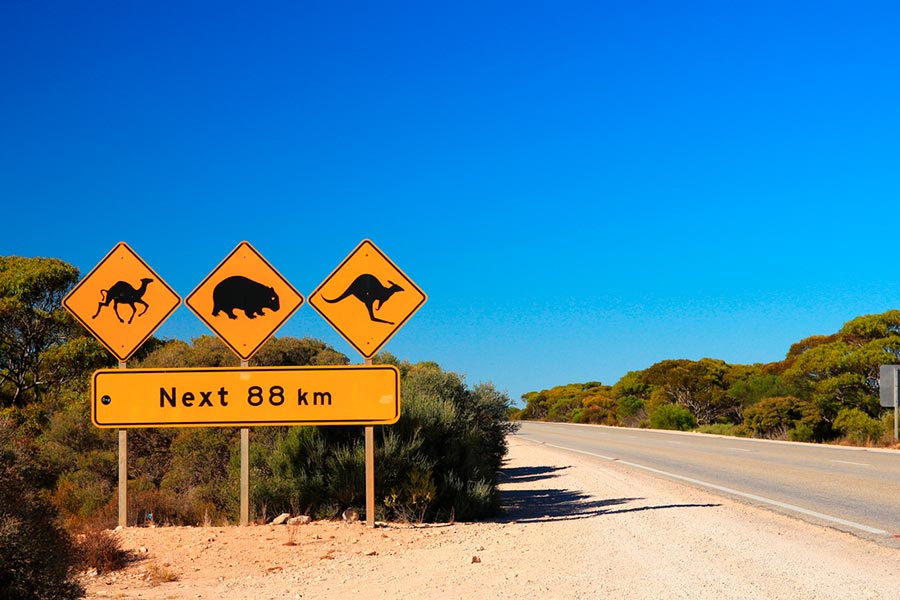 Source – Shutterstock. Traveling across the Australian outback
It's easy to forget how small we are when traveling by train through Australia's wide landscapes. From Adelaide in the south to Darwin in the tropical north, the legendary Ghan travels the length of the state in 54 hours. Traveling 1851 miles? Stop in Alice Springs. From there, take a side trip to Uluru, a monolith that the Anangu people respect as the location of their ancestors' births. Return to the ship and travel to the Top End. It serves as a starting point for excursions to Kakadu and Nitmiluk National Parks, both of which provide breathtaking views.
3. Dive Belize's Blue Hole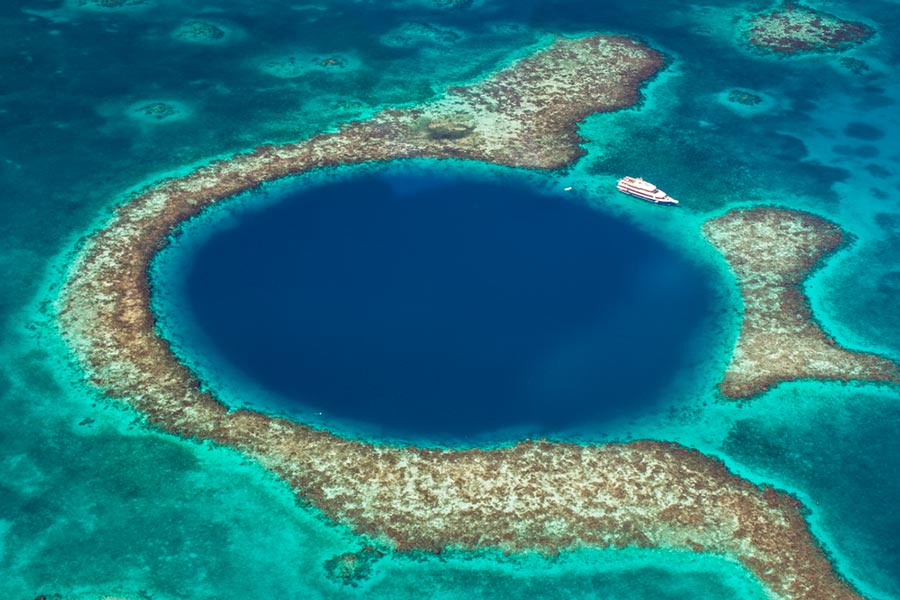 Source – Shutterstock. The Great Blue Hole in Belize
The Blue Hole is marked by a stunning dark ultramarine circle that may be seen from the air. You have to be a skilled diver to view it from below. It has grown to be a popular diving destination ever since French explorer, scientist, and filmmaker Jacques Cousteau presented it to the globe in 1971. This collapsed sea cave is gloomy and ominous up close, with enormous stalactites and an abundance of marine life, including parrotfish and sharks.
Dear travelers, below you'll find some helpful travel tips for your next journey!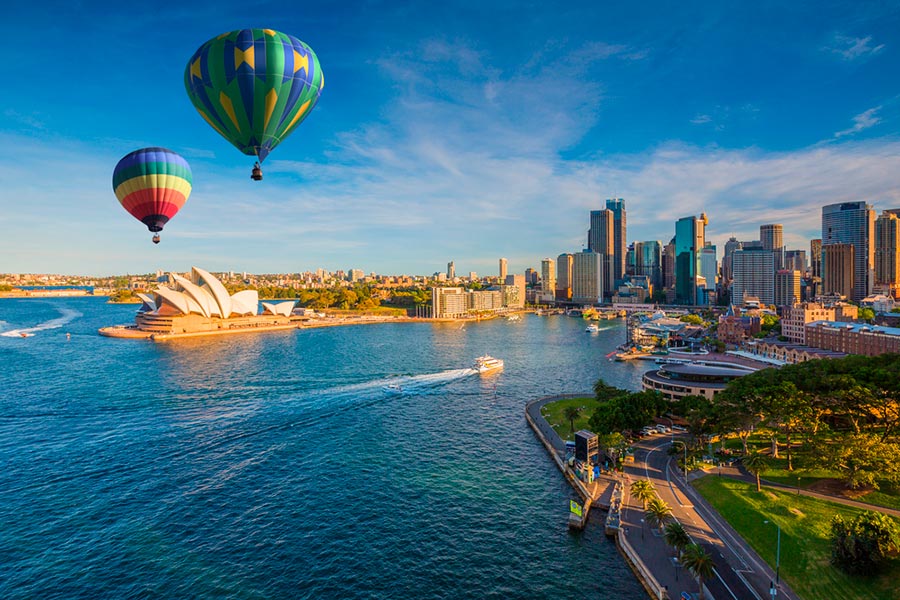 Source – Shutterstock. Balloon over Sydney Bay in the evening, Sydney, Australia
In addition to the ideas of where to travel to broaden your mind and gain a unique experience, we would like to convey some more useful information on traveling – it will be handy for those who prefer doing this by air.
If you use your own car to reach the airport, you know it is critical to park it safely for the duration of your trip. Almost every airport has special on-site parking for this purpose. However, travelers aren't ready to spend a lot of money at the beginning of their trip, as this option is pretty costly. So what should we do then?
Our booking platform, ParkingNearAirports.io, offers travelers online reservations for parking just outside airports that are affordable and convenient. Our experienced team is dedicated to providing travelers parking options at over 100 airports in the U.S. and Canada. The app allows customers to search and compare parking rates at up to 70 percent savings compared to the cost of on-site parking at all major airports.
What is actually off-site parking, and which advantages has this parking type, you may ask? So let's take a closer look at this question.
First of all, off-site parking is much cheaper. So you can save money and then spend the most considerable amount on the things you really want to try or see while traveling.
Secondly, off-site parking services are faster. It might seem that it's faster to park your car at the airport, but that's not always the case. Off-site parking offers you the following convenience: when you drive directly up to the entrance, a staff member pulls your luggage out of your vehicle and loads it into the shuttle. Then they park your car for you. After your baggage is loaded, you can take your seat in the shuttle, which will bring you and your bags to the airport. It is a hassle-free option that is usually faster.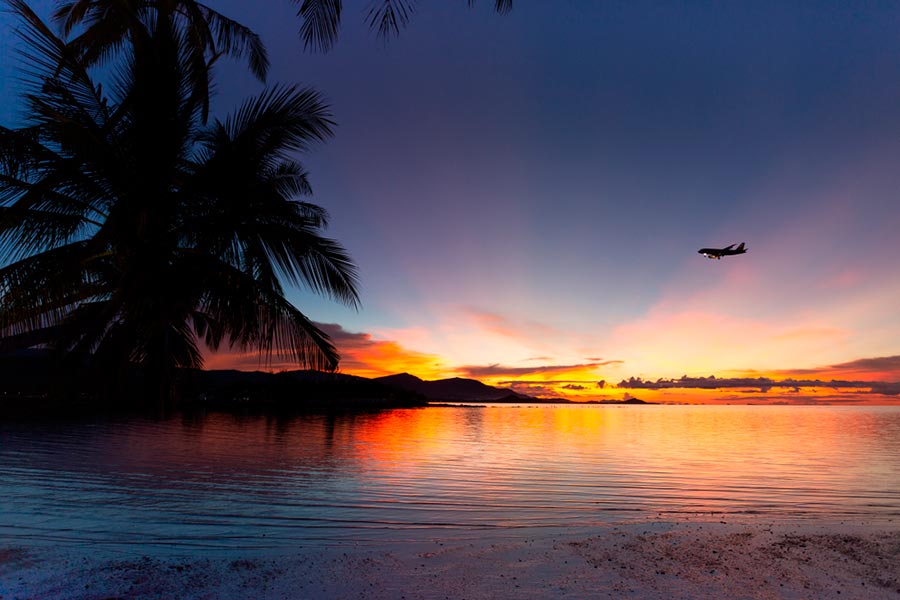 Source – Shutterstock. Silhouette coconut palm tree and plane flying over the sea with
Thirdly, it's much more convenient. People are always stressed before the trip, as there are many things you should keep in mind. Not to be late when taking off, fighting traffic, finding a parking place, wondering how long the shuttle service will take, and more can leave you annoyed before you step foot inside the airport. If you choose off-site parking, you are using the assistance of a private company that caters to travelers' needs. Such services can make your trip much more comfortable when you arrive at the airport and return home.
With ParkingNearAirports.io, it takes just a few clicks within the application to reserve a parking spot. Upon arrival at off-airport parking, customers receive a booking confirmation and a guaranteed parking spot. The app helps customers find the most convenient airport parking lots. If plans change, cancellations are hassle-free and refundable.
We also offer you services for top cruise ports in Florida, Louisiana, Maryland, New Jersey, and Texas.
Let's look at an example. Imagine that you live in Philadelphia, Pennsylvania. If you're planning a trip to Australia, you can choose affordable
off-site parking Philly Airport
. If you're coming from Charlotte, North Carolina, the situation is the same - you can use
cheap parking Charlotte Airport
. So it depends just on where you are flying from.
On our official website, you can find the best deals,
airport parking costs
, and other information connected with parking near U.S. and Canadian airports.