If you're a true movie fan or just a big Netflix lover, visiting a new town is a great way to bring your beloved movies and TV shows to life. Around the whole world, you'll be able to find various walking tours that tell you about the well-known filming locations and sights, starting from the real-life Cheers bar and finishing with the steps featured in Mary Poppins. Such activity will let you walk in the main characters' shoes, attend their old haunts, and, sometimes, even taste their favorable dishes, cocktails, and coffee.
The next time you decide to set out on a journey, consider these amazing 5 options that will excite you with their unique, cinema vibe.
1. The Sex and the City Locations Tour: New York City, New York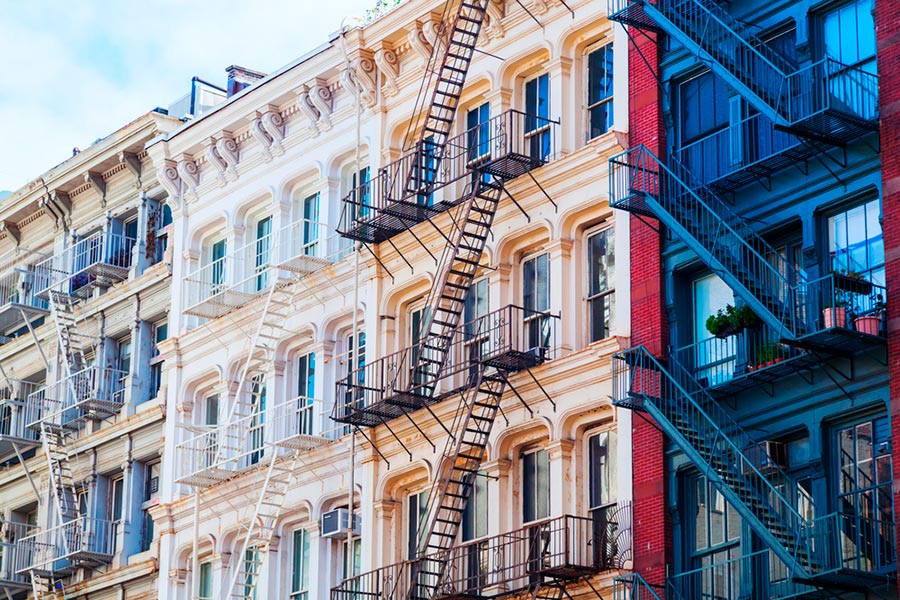 Source – Shutterstock. Old residential buildings with fire escape stairs in Soho, New York City
Take a walking tour of
the most iconic sites from Sex and the City to be ready for Carrie Bradshaw's return in the HBO Max sequel series. That includes Carrie's well-known West Village apartment, the bar Aiden and Steve own (actual name: ONiels), and Scout. Make sure to leave your highest pair of Manolos at home for this one because you'll be walking through SoHo, the West Village, and the Meatpacking District.
2. The Harry Potter Walking Tour: London, England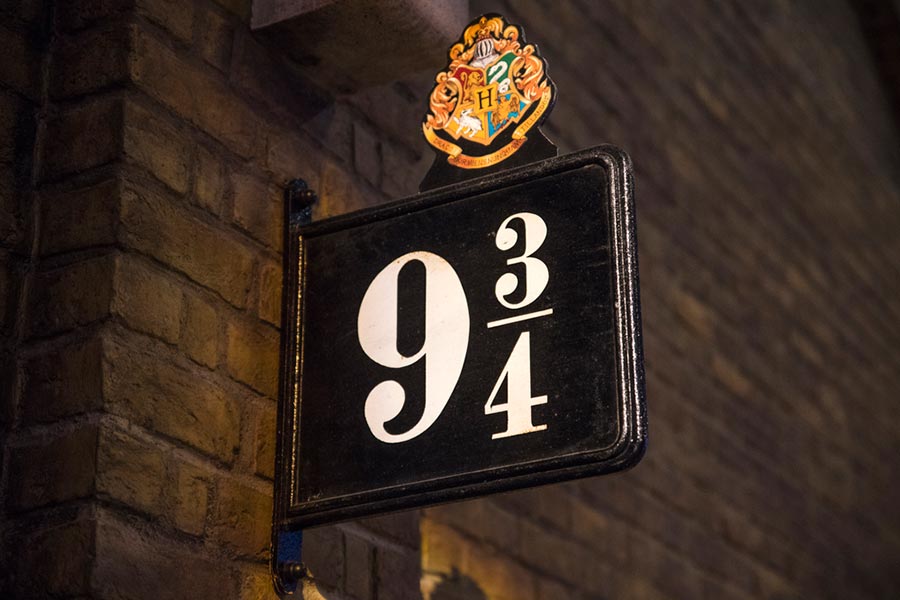 Source – Shutterstock. The sign for Platform 9 3/4 at the Making of Harry Potter Studio tour at the Warner Bros
Thanks to this
walking tour of London
, even muggles can experience some of the magic of Harry Potter. This unofficial tour takes you to places like Trafalgar Square, St. Paul's Cathedral, and the alleged inspiration for Diagon Alley, where Harry and his companions got their school supplies for Hogwarts.
3. The Roman Holiday Walking Tour: Rome, Italy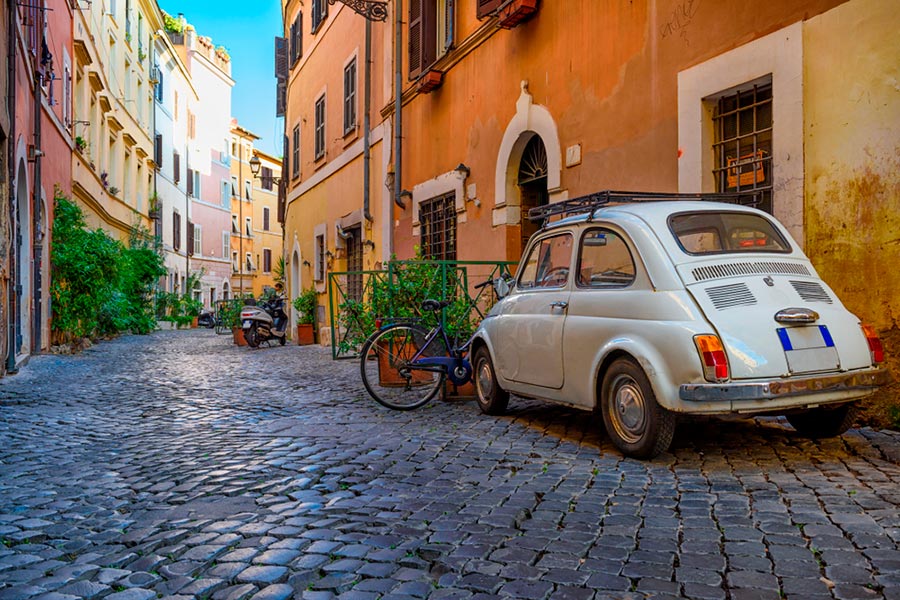 Source – Shutterstock. A cozy old street in Trastevere – Rome, Italy
Roman Holiday, a classic starring Audrey Hepburn and Gregory Peck, is a love letter to Rome. This
self-guided walking tour of Rome
may be for you if you want to see the spots Princess Ann and Joe Bradley explored on the big screen. Start by downloading the GPSMyCity app, and while you explore the locations featured in the movie, use your phone as your personal tour guide.
4. The Gossip Girl Locations Tour: New York City, New York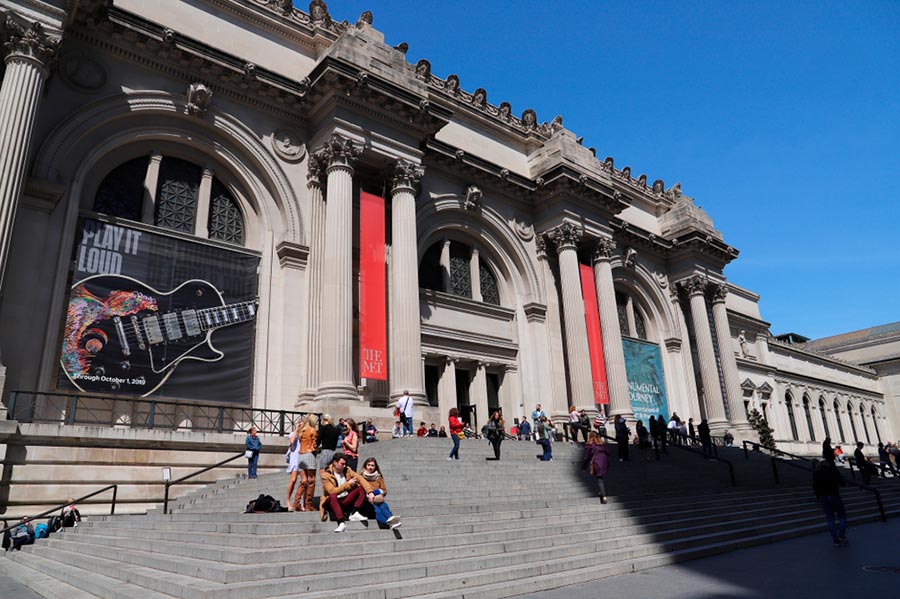 Source – Shutterstock. Metropolitan Museum of Art "Play It Loud: Instruments of Rock and Roll"

Spotted: All the classic sites from the CW popular series Gossip Girl. This trip, which takes you to
Blair and Serena's favorite shopping areas
, the true Empire Hotel, and Grand Central Station, where S was first seen exiting the train after her return to NYC, is perfect for those who are fascinated by the scandalous lives of Manhattan's elites.
Security guard Maurice Legere, who has been providing Gossip Girl fans with his private walking tour for the past ten years, may also be found at the
Gossip Girl location Lotte New York Palace
if you're looking for something even more special. XOXO.
5. Boston On Location Tour: Boston, Massachusetts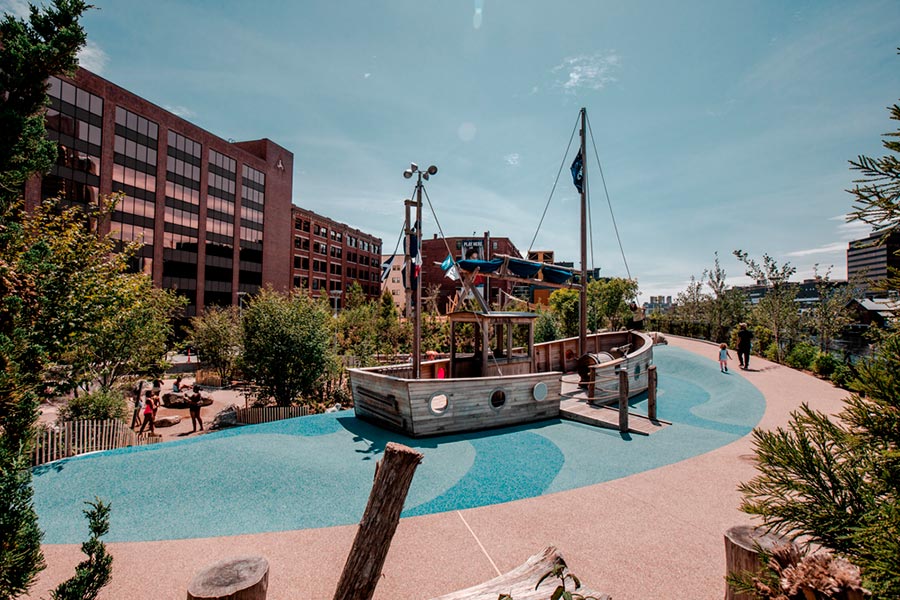 Source – Shutterstock. Outdoor amusement park near Boston Children's Museum, located on Children's Wharf in Boston, USA
This tour
dedicated to Beantown cinema may be for you if you share the Affleck brothers' enthusiasm for films set in Boston. You'll go to the places seen in The Departed, The Thomas Crown Affair, American Hustle, and Ted, among other movies. Would you like a coffee to go while you take in the sights? Everyone knows a true Bostonian runs on Dunkin Donuts, so grab one at the location featured in The Town.
Dear travelers, before you leave your home, let's have a look at some helpful tips for a truly convenient journey!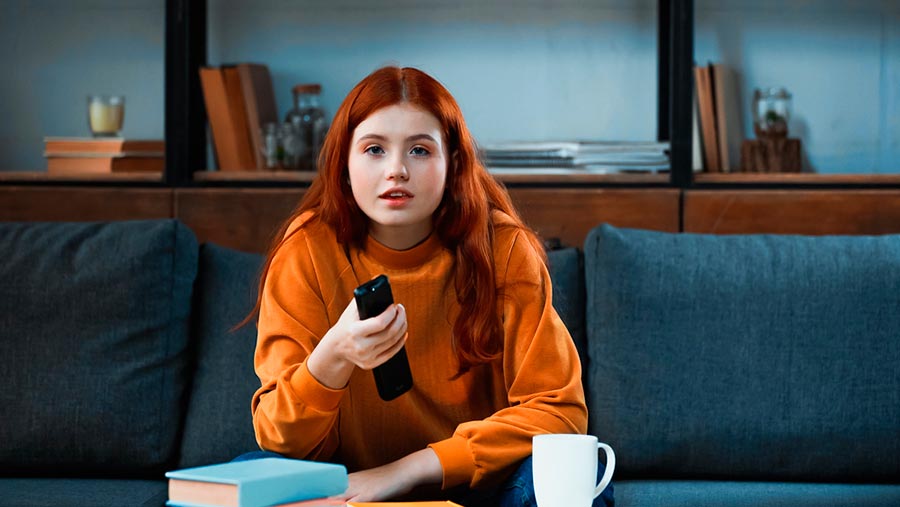 Source – Shutterstock. Girl with remote controller sitting near cup and book
Have you ever heard something about off-site parking? If not, we recommend you take a closer look at this part of the article, as this information will be handy for those who prefer to travel by air and get to the airport by their own car.
Most people suppose that parking at the airport is the fastest and most convenient option for them. However, it's not actually true. We'll explain to you why.
To be true, being in a terminal parking lot isn't convenient at all. Although on-site airport parking is the nearest place where you can leave your vehicle for the period of a trip, you can face the following difficulties:
You will need to find a spot in a crowded lot,
You will need to carry the luggage all the way through the parking lot,
You must pay expensive fees without great service.
Sounds not good, right? However, we found an excellent solution for you - in this case, off-site parking can become a savior for you. So if you're trying to find a parking spot with great service nearby the airport you're flying from and don't want to leave there the most significant part of your budget, pay attention to this option.
How does it work?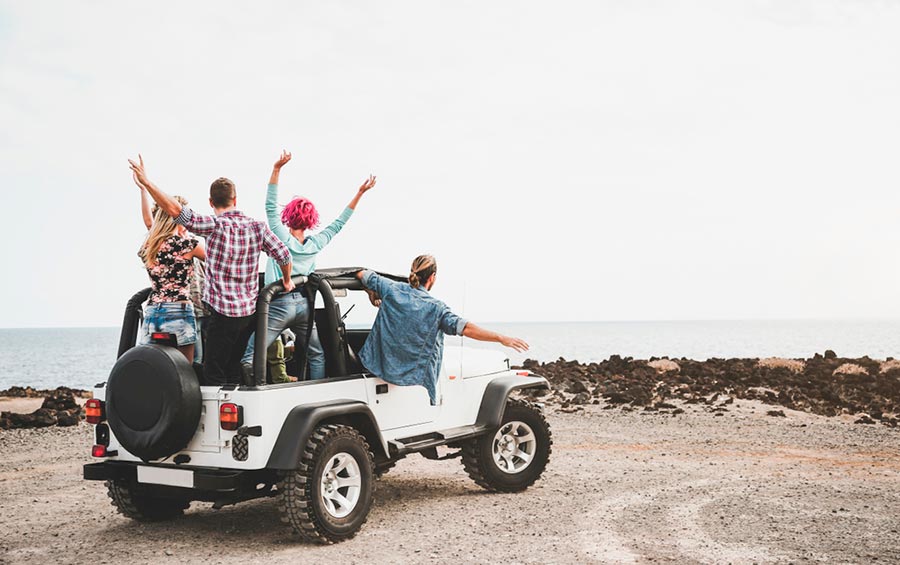 Source – Shutterstock. Happy travelers having fun while on vacation
Obviously, people who chose a car as a way to get to the airport want to leave their vehicle safely while traveling and not to face the problems we described above. So what can off-site airport parking offer its customers?
Although a few miles usually separate such parking from the airport, you shouldn't worry about this. Off-site parking provides free shuttles going back and forth between the parking lot and the airport. Thanks to this, it removes any worries about getting stuck in traffic on the way to the airport during peak times. So all you need to do is choose the best time for you and inform the parking lot staff.
How does it work? Actually, everything is straightforward: when you come to the entrance, the staff will remove your luggage from your car and load it onto the shuttle, which will take you and your bags to the terminal. Then, the vehicle will be parked securely.
In addition, this type of parking is much cheaper, and this is good news, as nobody wants to waste money. Therefore, off-site parking is the perfect option to receive excellent service and save money at the same time.
Want to find some great offers? You don't need to go somewhere - just find it right here!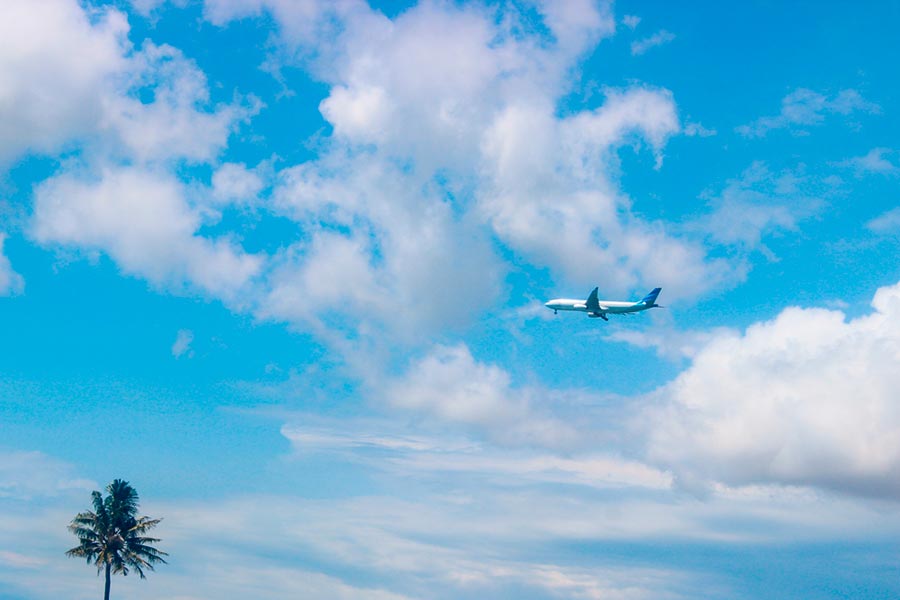 Source – Shutterstock. An airplane crossing the blue sky on a sunny day
We're glad to inform you that you can find this solution right here. Our booking platform, ParkingNearAirports.io, offers the best prices on airport car parking and bundles hotel and parking packages. Besides, we provide the services for top cruise ports in Florida, Louisiana, Maryland, New Jersey, and Texas.
Our platform allows you to reserve a parking spot through a few clicks within the application. As a result, customers receive a booking confirmation and a guaranteed parking spot upon arrival at the off-airport lot. Besides, if plans change, you can cancel hassle-free and receive a refund.
To understand it better, we would like to give you an example. Let's imagine that you live in New York City, New York. If you're planning a trip to Boston, Massachusetts, you can use the services of cheap
parking lots near JFK Airport
. If you're coming from Boston, the situation is the same - you can choose affordable
BOS long-term parking
. So it just depends on the place you're flying from.
Also, ParkingNearAirports.io offers its customers special
airport parking coupons
. With the help of these coupons, you can make the price for parking even two times less. So don't forget to use them to save as much money as possible.
You can find all the necessary and helpful information connected with the off-site airport parking on our official website. Enjoy traveling!