The upcoming holiday season will result in more journeys for millions of Americans.
The travel bug is affecting many Americans, whether they will be flying far from home for weekend vacations or traveling to meet their loved ones.
Since more people travel at this time of year, many individuals might use some advice on how to handle what could be a very stressful situation.
Andrew Herr, Los Angeles CEO, said he has flown over 400 flights in his lifetime and has picked up some useful suggestions in the process.
He claimed,
"I'd say I've been on 400-500 flights to over 50 countries."
Herr is the owner of Fount, a Los Angeles-based health and performance consulting business.
He stated that he has experience working for the Air Force, the Office of the Secretary of Defense, Navy SEALs, fighter pilots, and Army soldiers.
His profile says that he graduated from Georgetown University in Washington, D.C., where he also finished his undergraduate studies in the School of Foreign Service, with master's degrees in security studies, health physics, microbiology, and immunology.
Herr offered his top five ideas for getting through holiday travel. So let's not waste our time and have a look at them together!
1. Optimize Your Nutrition to Reduce Inflammation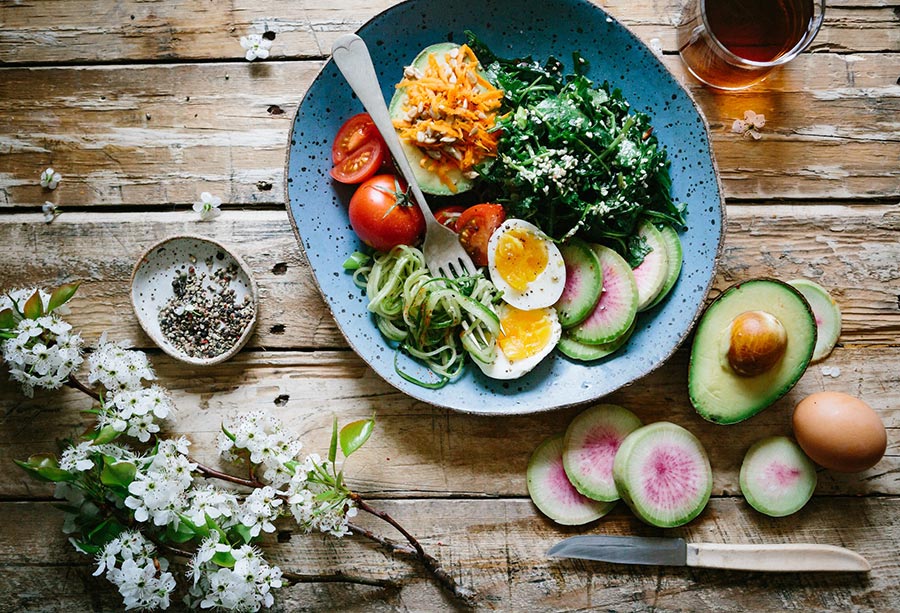 Source: Brooke Lark/Unsplash
The first piece of advice from Herr is to prepare for travel by eating short, higher-protein, lower-carb meals.
Many carbohydrates, he warned,
"may raise your blood sugar and cause systemic inflammation."
To reduce inflammation generally and to slow down blood sugar absorption, he advises eating greens with every meal.
If necessary, Herr advises consuming grilled chicken and greens at the airport.
2. Be Cautious When Using a Screen or Strong Light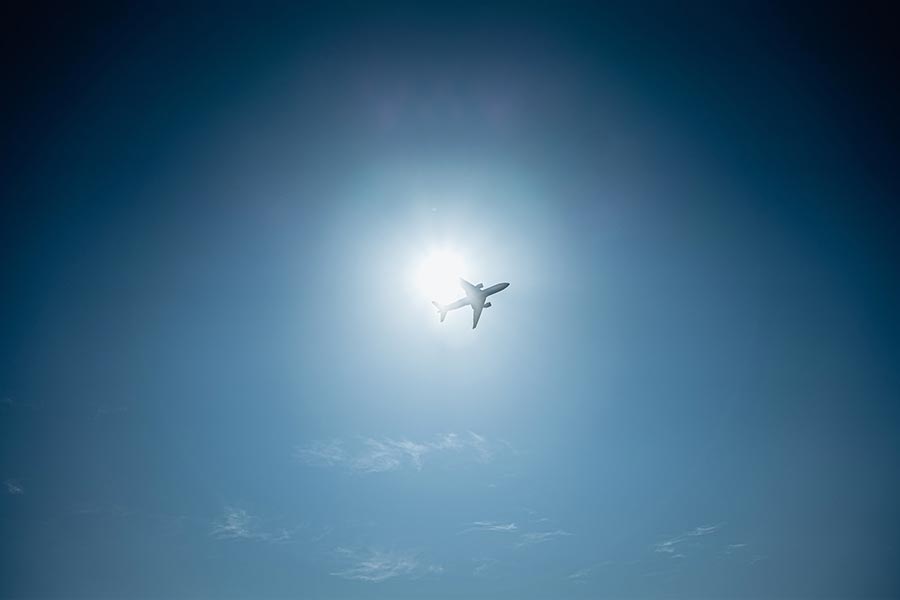 Source: Single.Earth/Unsplash
Herr advised being cautious by using screens and natural light while traveling overnight.
During your trip, Herr suggests staying away from blue and strong light for two to three hours before night.
Blue and bright light, according to him,
"tell your brain to remain awake, and blue light inhibits your natural creation of melatonin – a vital component of your brain's process of entering deep, high-quality sleep."
For reducing melatonin synthesis, he advises wearing blue light-blocking eyewear.
Herr added that it's a good idea to wake up in strong light, preferably sunlight when traveling.
3. Avoid Drinking Alcohol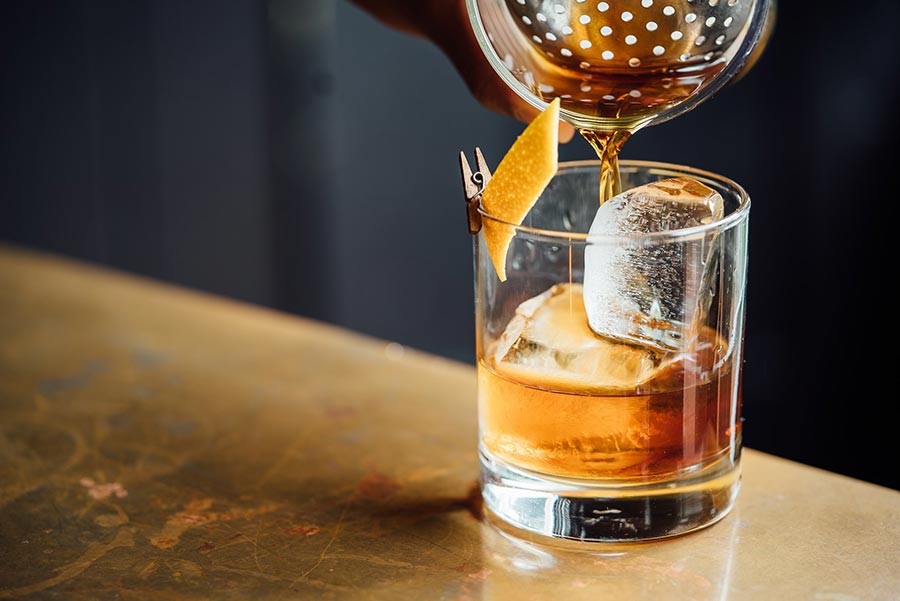 Source: Adam Jaime/Unsplash
Herr advises against using the in-flight bar.
He said that alcohol
"ups our fight-or-flight response, reducing sleep quality and raising inflammation."
"When you're in the air, this impact is exacerbated."
He recommended travelers refrain from drinking at the terminal or on the aircraft. Instead, he advised saving those beverages for the party wherever you were going.
4. Get Your Body Moving Before You Go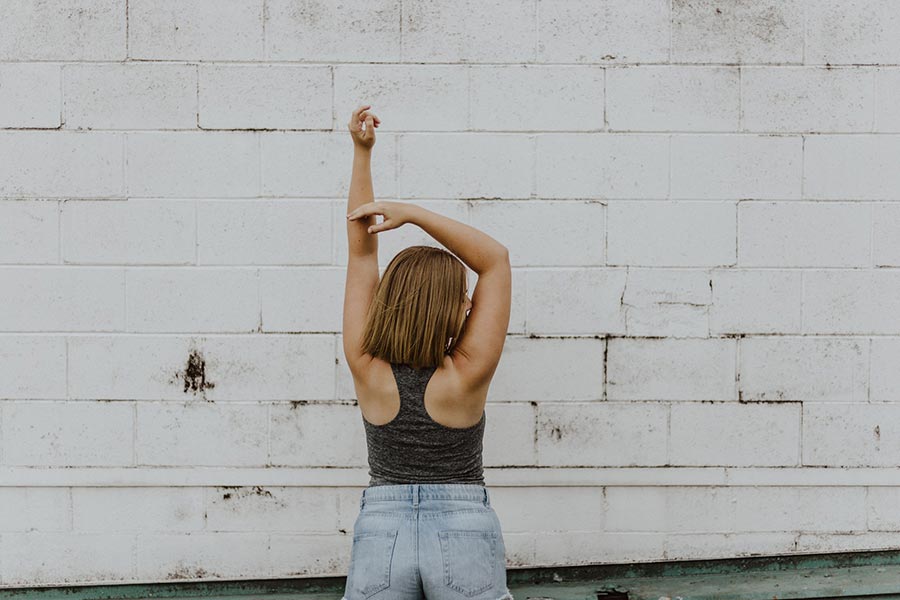 Source: Priscilla Du Preez/Unsplash
Herr suggests working out briefly before your travel day gets going.
Exercise improves circulation, joint mobility, and endorphin production, he claimed, making you feel better physically and mentally.
He talked about moving for 10 to 15 minutes before bed if working out before the vacation wasn't a possibility.
One of the finest things you can do after traveling to help your mind and body feel better is to engage in some physical exercise.
According to research, most individuals sleep better overall when they exercise in the evening up to two hours before bed than when they don't, he added.
5. Control Your Breathing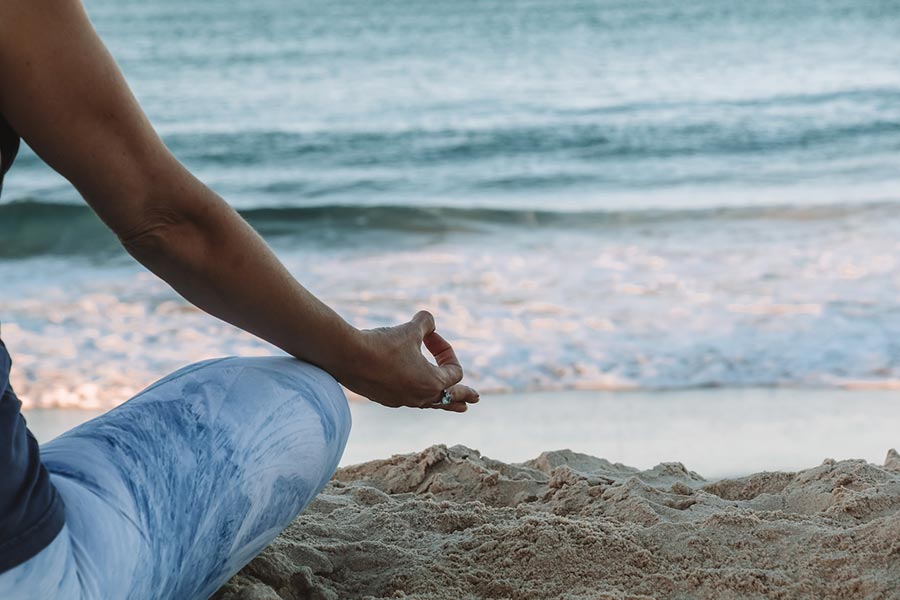 Source: Chelsea Gates/Unsplash
Many experts agree that managing stress during long days of travel is essential to surviving the Christmas travel season.
Herr likes "box breathing," he claimed.
You hold your breath for four seconds, inhale slowly through your nose for four seconds, exhale slowly through your mouth for four seconds, and then repeat the process four more times. This is a type of breathwork.
He remarked,
"this can assist in regulating your central nervous system and reducing stress."
Herr also advised trying to increase the time to six or eight seconds for each step if four seconds is on the easier side.
Naturally, anyone experiencing excessive stress or worry before, during, or after a trip should speak with their doctor and obtain the best medical guidance.
Make your travel experience even better together with us – ParkingNearAirports.io!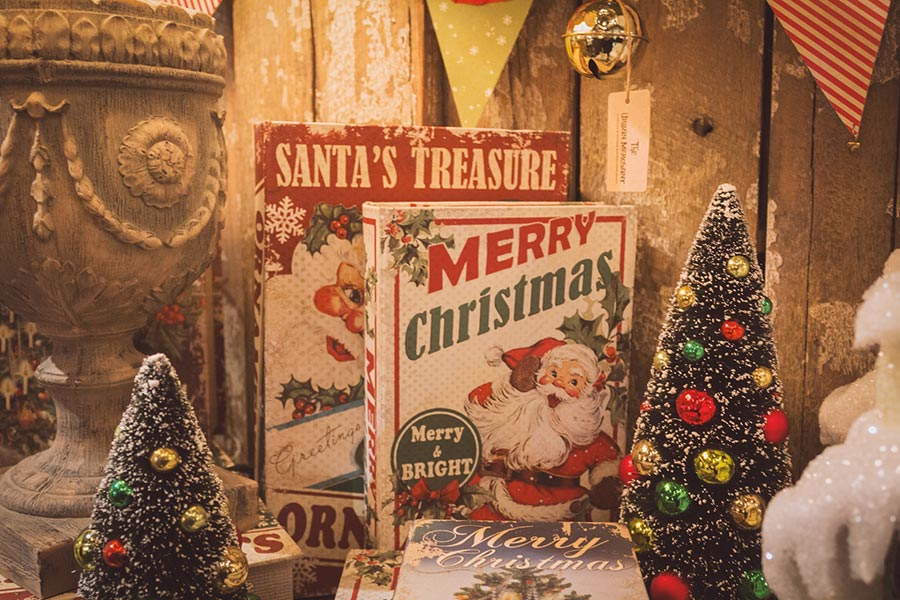 Source: Cris DiNoto/Unsplash
Traveling worldwide shouldn't be something tiring – conversely, that's the time you can enjoy both the amazing landscapes of our Earth and joint activities with your loved ones. Nevertheless, things don't always go as planned, and we're at risk to face some challenges even at such an enjoyable moment. One such problem is actually airport parking, specifically its price. Let's have a look at the situation a bit closer.
If you used to get to the airport you're flying from by your own car, you probably know what we're talking about – the question of parking cost arises every time. You'll be definitely shocked – even though most US airports provide travelers with on-site parking, which allows them to leave their vehicles for their entire journey there, such a parking type is unfairly overpriced. Choosing this parking option, your next trip just might cost you a fortune. And that's not even considering it's complicated to find a free parking spot for your car. Since nobody wants to waste money and travel inconveniently, there begs the following question: is there actually any solution?
And we're happy to say – yes, there is one!
What is off-site parking and why is it worth choosing this option exactly?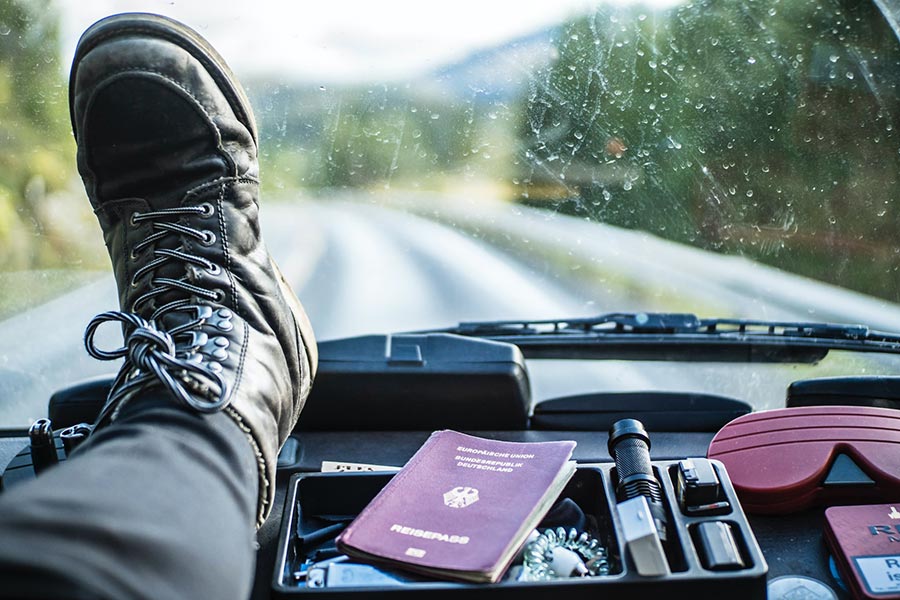 Source: Julian Hanslmaier/Unsplash
Your best solution is already here – off-site parking lots that are just a few miles from the airport. Our smart booking platform with easy-to-use interface, ParkingNearAirports.io, helps our clients to select off-site airport parking lots with the most affordable rates, along with high-quality service. In addition, we offer the services for the major US cruise ports that are located in Florida, Louisiana, Maryland, New Jersey, and Texas as well.
Why choose an off-site parking option? The answer is pretty straightforward – it's cheap and convenient. Using our services, first of all, you'll avoid the following difficulties you might face while getting to the airport you're departing from:
Crowded parking lots,
Carrying the luggage all the way through the parking lot,
Expensive fees without great service, and much more.
Everything works simply as well: after you've driven to the entrance, you'll be met by a parking lot staff who will take your luggage from your vehicle and load it onto the shuttle, which will take you and your bags to the airport terminal. Then, your car will be securely parked at the parking lot itself.
By the way, free shuttles going back and forth between the parking lot and the airport terminals are available 24/7. All that's required of you is to make a call and inform staff about the time suitable for you.
Forget about all the nightmares by choosing ParkingNearAirports.io!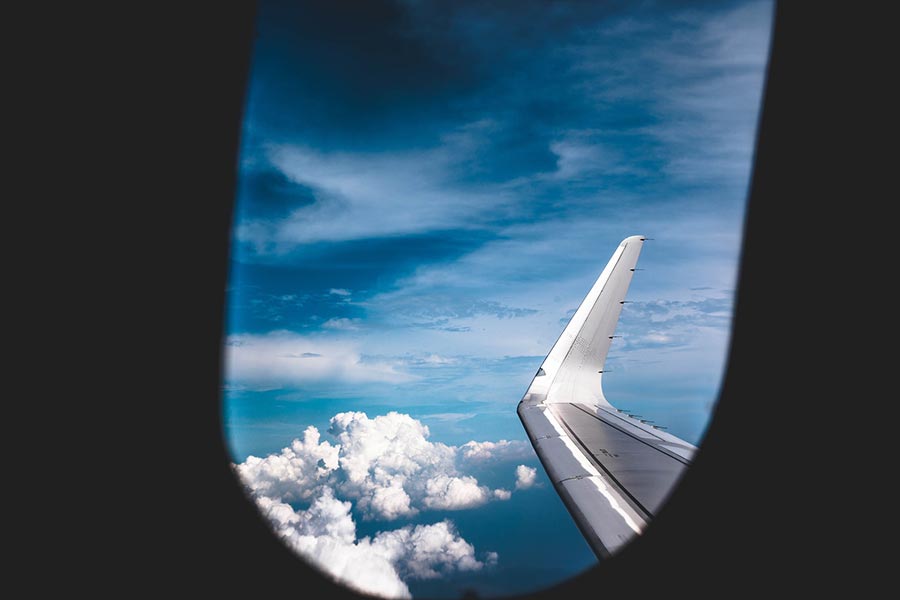 Source: Charles Postiaux/Unsplash
For better understanding, we'd like to give you a good example.
Let's imagine that you live in NYC, New York. If you're going to visit San Antonio, Texas, use the services of affordable
JFK off-airport parking
. In the event that you're flying from San Antonio, choose cheap
parking near SAT Airport
. As you can see, everything just depends on the place where your journey begins.
Our friendly platform also provides travelers with special
airport parking coupons
that can make the price almost two times less. And that's without taking into account that our services will cost you up to 70% less at all! So don't forget to monitor all the updates and use them while booking!
Making a reservation is easy with us – it's possible to complete the process through a few clicks on our website. Besides, if your plans change, you can cancel hassle-free and get a refund.
If you still have any questions, turn to our easy-to-navigate website – there, you'll find all the required info connected with the off-site parking. Airport parking, along with its pricing, provided by the majority of US airports, is a true nightmare, but if you know the place, your life can be much easier. Let yourself travel in full comfort right now – Park Smart & Choose Convenience together with us! And have a nice trip!