The Port Authority of New York and New Jersey is currently carrying out a nearly decade-long transformation project on John F. Kennedy International Airport (JFK), which includes a new Terminal 1 and Terminal 6, expanded facilities in Terminal 4 and Terminal 8 and the demolition of the existing Terminal 7. While the redevelopment plan sounds promising, it also means major disruptions are coming to how you get to JFK as many of the existing roadways are getting torn up. The Port Authority has warned the public about the upcoming changes and is doing the best they can to minimize disruptions, but the construction is estimated to last for four to five years.
JFK's new terminals bring traffic changes at terminals 1 and 5
Expect gridlock at JFK due to upcoming road closures related to the construction of the new terminals 1 and 6. These changes will primarily affect terminals 1 and 5 and could cause backups on other JFK roadways. The changes will begin in early May and last for at least four to five years. To alleviate bottlenecks, the Port Authority has opened a new traffic management center that monitors traffic flows and remotely changes traffic lights as necessary.
New pickup locations for taxis and ride-hailing services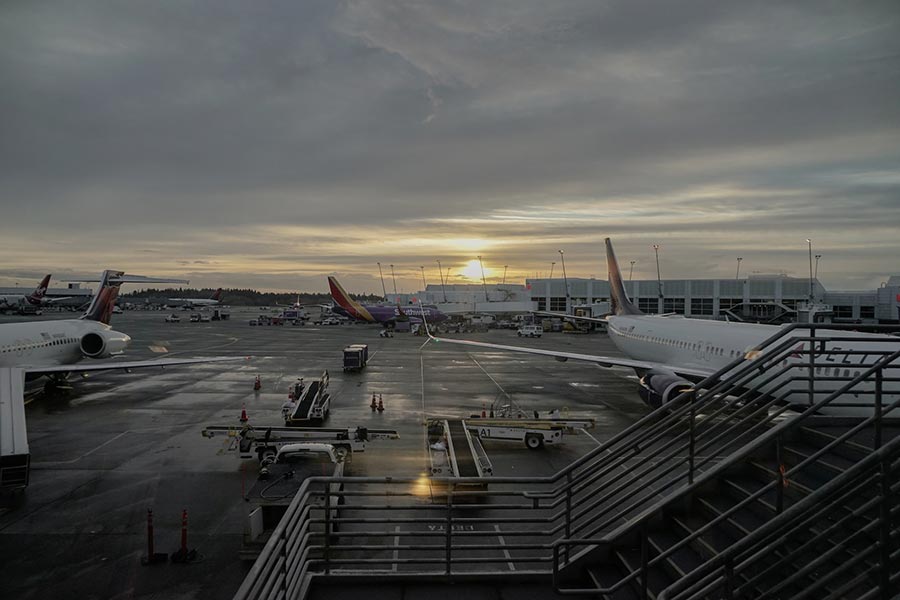 Source: Afif Ramdhasuma/Unsplash
Starting Wednesday, the taxi stand at Terminal 5 in JFK will be moved to the ground level of the Yellow Garage. However, the new pickup setup for ride-hailing services, which begins in 30 to 45 days, will be even more of an inconvenience. Passengers using Uber and Lyft will only be picked up at a new staging area located on the roof of the Orange Garage. The Port Authority is also considering opening a remote lot to handle ride-hailing service vehicles.
JFK AirTrain to shut down for maintenance

Starting May 1st, JFK's AirTrain station at Terminal 1 will be closed for at least seven months. The Port Authority will provide shuttle buses from Terminals 4 and 8 to transport travelers to Terminal 1. Although no other closures are planned, they may occur in the future.
The bottom line
JFK Airport is undergoing multiple terminal redevelopment projects, which will result in traffic pattern changes, closed roadways, and relocation of Uber/Lyft and taxi pickup areas. Passengers are advised to allot extra time and pack their patience when traveling to or from JFK. It is recommended to consider public transportation or reroute to LaGuardia or Newark airports. Stay tuned to TPG, JFKAirport.com, and @JFKAirport on Twitter for more updates.
Fly through JFK conveniently with ParkingNearAirports.io!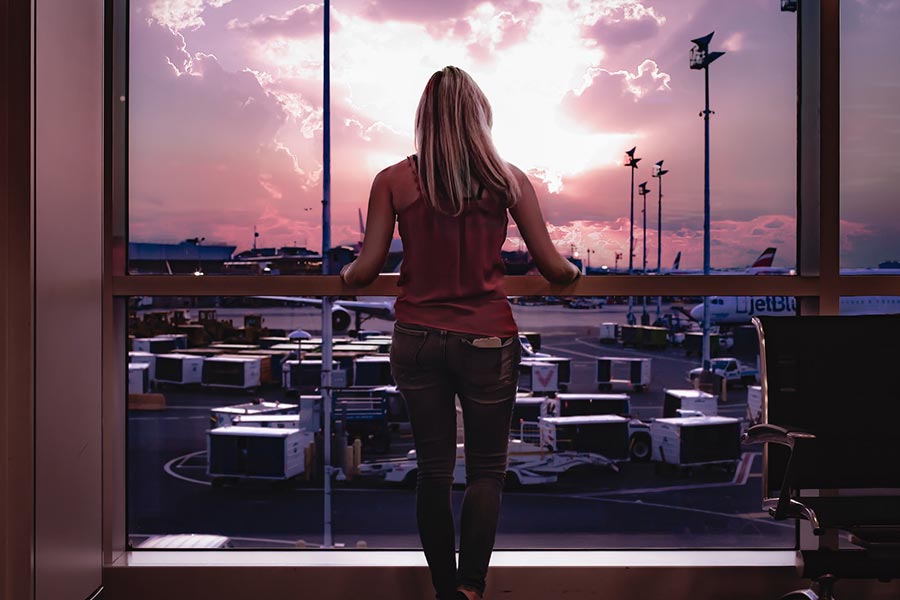 Source: ActionVance/Unsplash
Have you ever heard something about off-site parking? If not, we recommend you take a closer look at this part of the article, as this information will be handy for those who prefer to travel by air and get to the airport by their own car.
Most people suppose that parking at the airport is the fastest and most convenient option for them. However, it's not actually true. We'll explain to you why.
To be true, being in a terminal parking lot isn't convenient at all. Although on-site airport parking is the nearest place where you can leave your vehicle for the period of a trip, you can face the following difficulties:
You will need to find a spot in a crowded lot,
You will need to carry the luggage all the way through the parking lot,
You must pay expensive fees without great service.
Sounds not good, right? However, we found an excellent solution for you – in this case, off-site parking can become a savior for you. So if you're trying to find a parking spot with great service nearby the airport you're flying from and don't want to leave there the most significant part of your budget, pay attention to this option.
How does it work?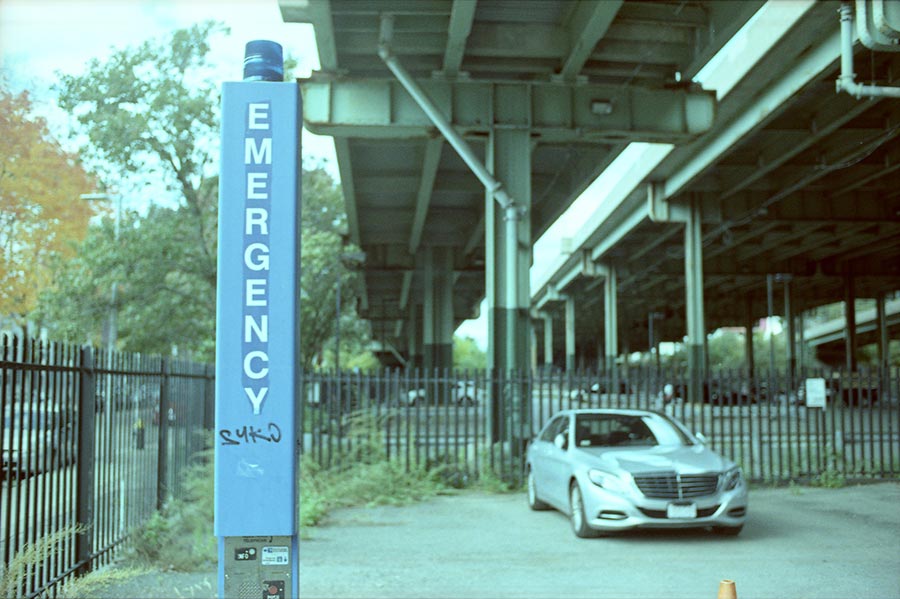 Source: Matthew Moloney/Unsplash
Obviously, people who chose a car as a way to get to the airport want to leave their vehicle safely while traveling and not to face the problems we described above. So what can off-site airport parking offer its customers?

Although a few miles usually separate such parking from the airport, you shouldn't worry about this. Off-site parking provides free shuttles going back and forth between the parking lot and the airport. Thanks to this, it removes any worries about getting stuck in traffic on the way to the airport during peak times. So all you need to do is choose the best time for you and inform the parking lot staff.
How does it work? Actually, everything is straightforward: when you come to the entrance, the staff will remove your luggage from your car and load it onto the shuttle, which will take you and your bags to the terminal. Then, the vehicle will be parked securely.
In addition, this type of parking is much cheaper, and this is good news, as nobody wants to waste money. Therefore, off-site parking is the perfect option to receive excellent service and save money at the same time.
Want to find some great offers? You don't need to go somewhere – just find it right here!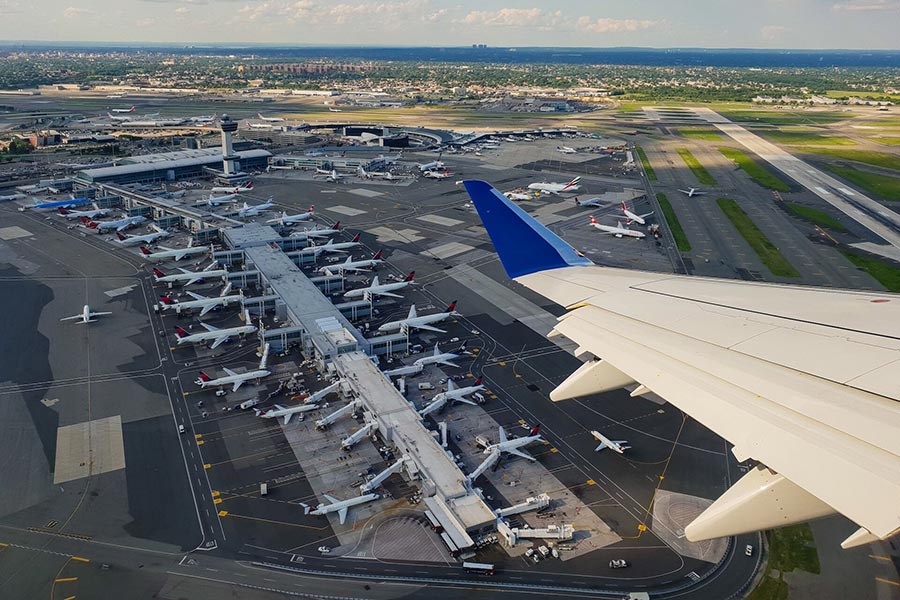 Source: Miguel Ángel Sanz/Unsplash
We're glad to inform you that you can find this solution right here. Our booking platform, ParkingNearAirports.io, offers the best prices on airport car parking and bundles hotel and parking packages. Besides, we provide the services for top cruise ports in Florida, Louisiana, Maryland, New Jersey, and Texas.
Our platform allows you to reserve a parking spot through a few clicks within the application. As a result, customers receive a booking confirmation and a guaranteed parking spot upon arrival at the off-airport lot. Besides, if plans change, you can cancel hassle-free and receive a refund.
To understand it better, we would like to give you an example. Let's imagine that you live in NYC, New York. If you're planning a trip to San Antonio, Texas, you can use the services of cheap parking near JFK. If you're coming from San Antonio, the situation is the same – you can choose affordable San Antonio Airport valet parking. So it just depends on the place you're flying from.
Also, ParkingNearAirports.io offers its customers special airport parking coupons. With the help of these coupons, you can make the price for parking even two times less. So don't forget to use them to save as much money as possible.
You can find all the necessary and helpful information connected with the off-site airport parking on our official website. Enjoy traveling!