The Via Francigena, or the "Road of the Franks," is an ancient pilgrimage route that spans over 1,000 miles from Canterbury, England to Rome, Italy. It was originally established by Archbishop Sigeric in the 10th century as a route for pilgrims traveling from the north of Europe to Rome and the Vatican. Today, it's a popular route for hikers and cyclists seeking adventure and spiritual enlightenment. Here's everything you need to know about the Via Francigena pilgrimage.
Getting there
The Via Francigena has several starting points, including Canterbury in England, and various points in France, Switzerland, and Italy. If you're starting in Canterbury, you can take a train from London to Canterbury and begin your journey from there. For those starting elsewhere, there are many trains and buses that can take you to the starting point of your choosing.
Route & highlights
The Via Francigena is divided into several stages, each offering its own unique highlights. Some of the most notable stages include:
The English section, which starts in Canterbury and takes you through the lush countryside of Kent.
The French section, which takes you through the Champagne region, the Jura Mountains, and the Alps.
The Swiss section, which takes you through stunning mountain scenery and charming Swiss villages.
The Italian section, which takes you through the rolling hills of Tuscany and Umbria, and eventually to the Eternal City of Rome.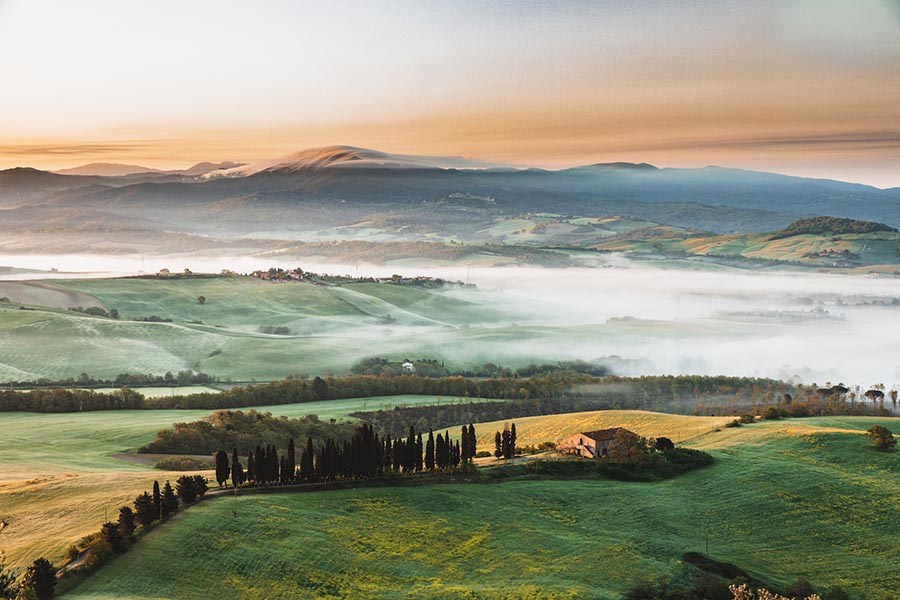 Source: Lennart Hellwig/Unsplash
Accommodation & dining
There are many accommodation options along the Via Francigena, including hostels, guesthouses, and hotels. You can also choose to camp if you prefer. Many towns and villages along the way also offer dining options, including traditional local cuisine. Be sure to try the famous Swiss fondue and Italian gelato.
Tips for the pilgrimage
Here are some tips to help you make the most of your Via Francigena pilgrimage:
Plan ahead. Research the route, book accommodation in advance, and pack appropriately for the journey.
Stay safe. Always carry a map and stay on designated routes. Be aware of your surroundings and watch out for any potential hazards.
Respect local customs and traditions. Remember that you are a guest in someone else's country, and it's important to respect the local culture and traditions.
Take your time. The Via Francigena is not a race. Take your time, enjoy the scenery, and connect with fellow pilgrims along the way.
In conclusion, the Via Francigena is a journey that every traveler should take at least once in their lifetime. It offers adventure, spiritual enlightenment, and the opportunity to connect with people from all over the world. Start planning your pilgrimage today and get ready for the journey of a lifetime.
Enjoy your upcoming journey fully together with us – ParkingNearAirports.io!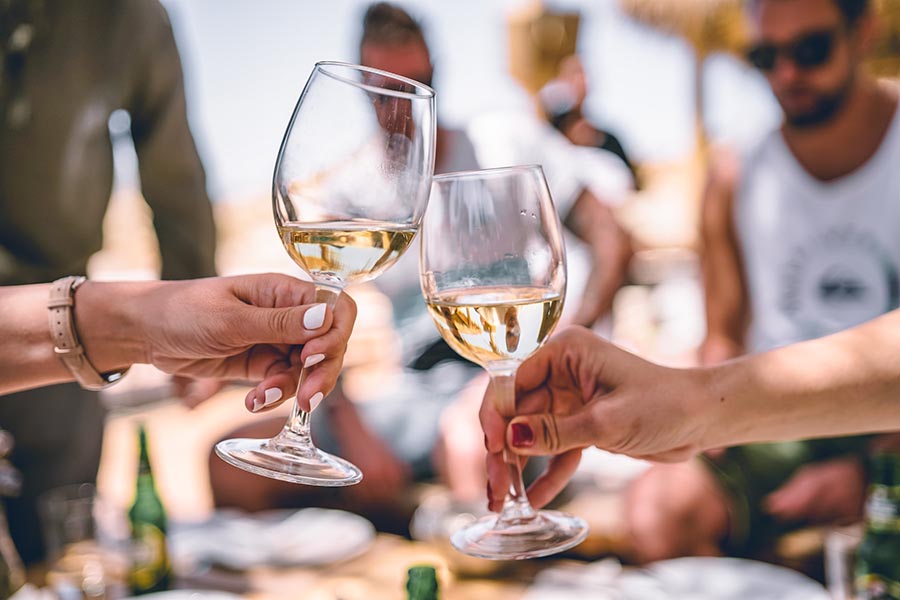 Source: Zan/Unsplash
Have you ever heard something about off-site parking? If not, we recommend you take a closer look at this part of the article, as this information will be handy for those who prefer to travel by air and get to the airport by their own car.
Most people suppose that parking at the airport is the fastest and most convenient option for them. However, it's not actually true. We'll explain to you why.
To be true, being in a terminal parking lot isn't convenient at all. Although on-site airport parking is the nearest place where you can leave your vehicle for the period of a trip, you can face the following difficulties:
You will need to find a spot in a crowded lot,
You will need to carry the luggage all the way through the parking lot,
You must pay expensive fees without great service.
Sounds not good, right? However, we found an excellent solution for you – in this case, off-site parking can become a savior for you. So if you're trying to find a parking spot with great service nearby the airport you're flying from and don't want to leave there the most significant part of your budget, pay attention to this option.
How does it work?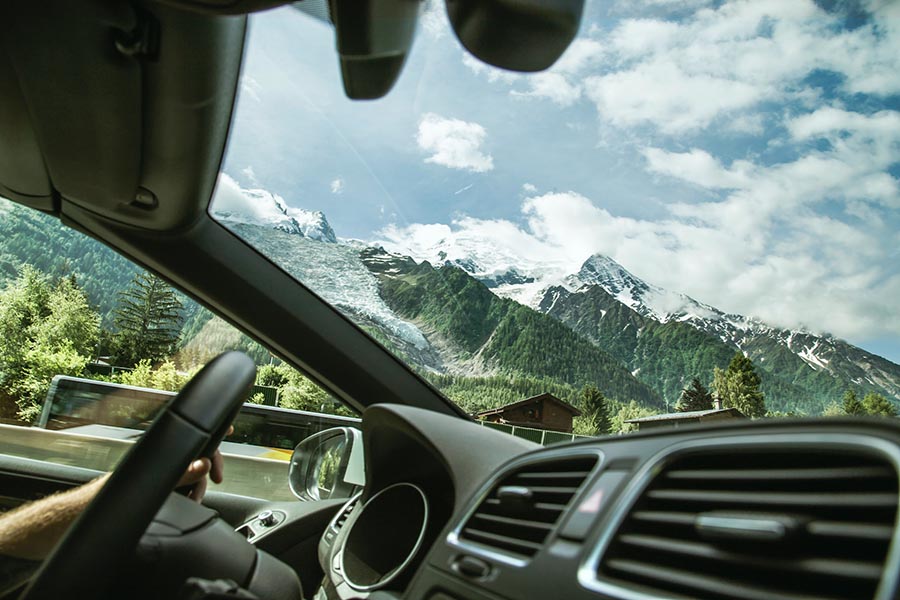 Source: Milada Vigerova/Unsplash
Obviously, people who chose a car as a way to get to the airport want to leave their vehicle safely while traveling and not to face the problems we described above. So what can off-site airport parking offer its customers?
Although a few miles usually separate such parking from the airport, you shouldn't worry about this. Off-site parking provides free shuttles going back and forth between the parking lot and the airport. Thanks to this, it removes any worries about getting stuck in traffic on the way to the airport during peak times. So all you need to do is choose the best time for you and inform the parking lot staff.
How does it work? Actually, everything is straightforward: when you come to the entrance, the staff will remove your luggage from your car and load it onto the shuttle, which will take you and your bags to the terminal. Then, the vehicle will be parked securely.
In addition, this type of parking is much cheaper, and this is good news, as nobody wants to waste money. Therefore, off-site parking is the perfect option to receive excellent service and save money at the same time.
Want to find some great offers? You don't need to go somewhere – just find it right here!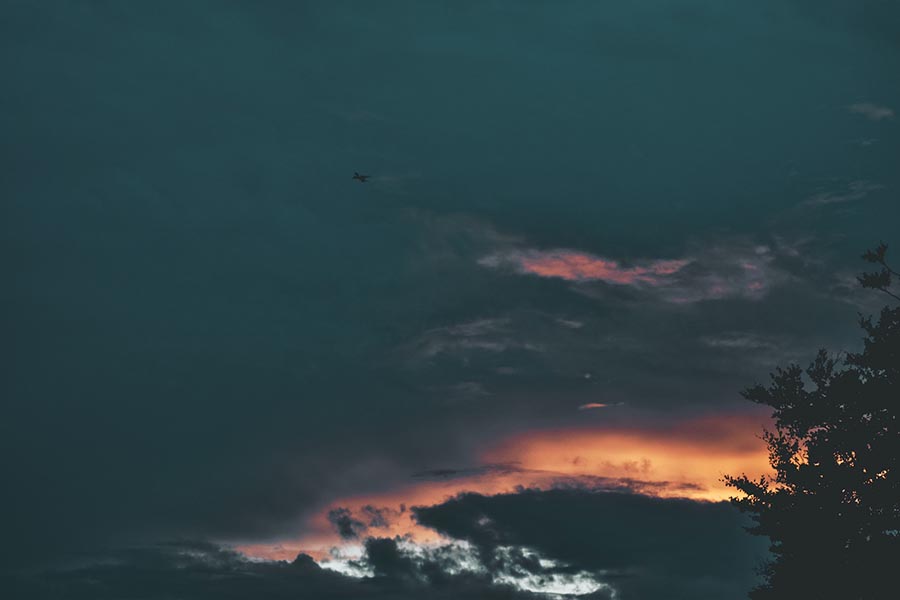 Source: Oli/Unsplash
We're glad to inform you that you can find this solution right here. Our booking platform, ParkingNearAirports.io, offers the best prices on airport car parking and bundles hotel and parking packages. Besides, we provide the services for top cruise ports in Florida, Louisiana, Maryland, New Jersey, and Texas.
Our platform allows you to reserve a parking spot through a few clicks within the application. As a result, customers receive a booking confirmation and a guaranteed parking spot upon arrival at the off-airport lot. Besides, if plans change, you can cancel hassle-free and receive a refund.
To understand it better, we would like to give you an example. Let's imagine that you live in NYC, New York, USA. If you're planning a trip to Tuscany, Italy, you can use the services of cheap LGA off-airport parking. If you're coming from Burbank, California, the situation is the same – you can choose affordable Burbank valet parking. So it just depends on the place you're flying from.
Also, ParkingNearAirports.io offers its customers special airport parking coupons. With the help of these coupons, you can make the price for parking even two times less. So don't forget to use them to save as much money as possible.
You can find all the necessary and helpful information connected with the off-site airport parking on our official website. Enjoy traveling!