Mark your calendars now because the fall of 2023 will be exciting! This travel guide will provide you with a carefully picked selection of five remarkable experiences in France that will make your fall unforgettable, ranging from exciting events to eagerly awaited openings. There is something here for everyone, regardless of your interests in culture, gastronomy, or adventure. Prepare to experience all that fall 2023 has to offer by adding these outstanding French events and openings to your must-see list. Let's get to the point!
What special events await you this fall?
1. The Rugby World Cup: from September 8th to October 28th
France is set to host the 10th Rugby World Cup, where twenty teams from five continents will compete for the William Webb Ellis trophy. Teams like South Africa, England, New Zealand, Japan, and France are confirmed participants. The tournament will be held in ten host cities, including Bordeaux, Lyon, and Paris, with the championship game at Stade de France.
With its construction dating back to 1023, the abbatial church of Mont Saint-Michel has a rich history. As spring arrives, this iconic site will provide a spectacular backdrop for a special exhibition showcasing the recently discovered liturgical artifacts, known as the "treasure" of Mont Saint-Michel. The millennium mass, scheduled for September 29, will be graced by the presence of Cardinal Martin, the Archbishop of Rouen, further adding to the significance of this event. The Mont Saint-Michel, still home to a monastic order, remains a captivating destination for visitors.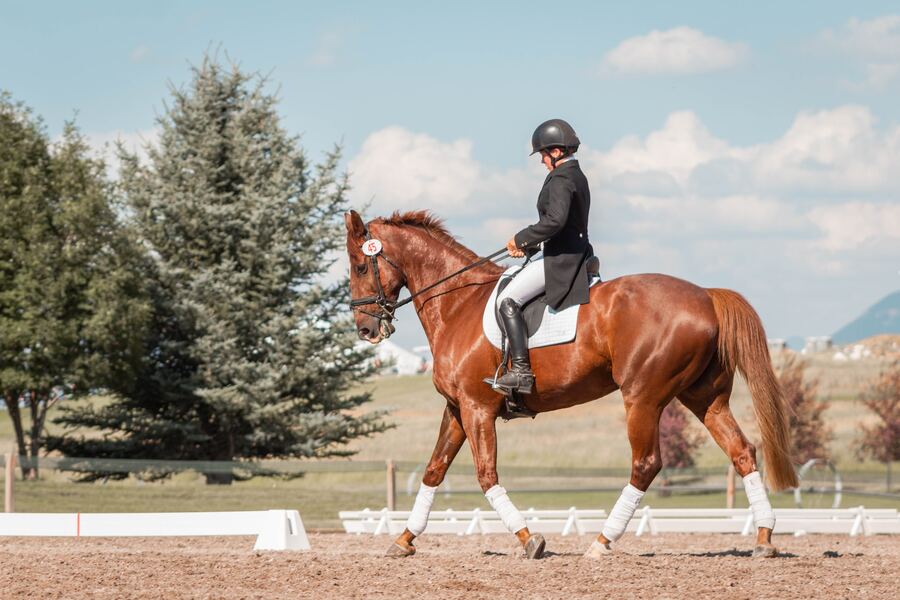 Source: Mikayla Storms/Unsplash
The prestigious World Championship of Two Horses Driving will take place at the newly constructed facilities of Haras du Pin in Orne. This thrilling tournament, featuring training arenas, restaurants, and lodging, is a precursor to the return of the One Horse Driving World Championship in 2024, which previously took place at the same venue. With its promise of exhilarating moments and intense emotions, this championship is poised to captivate equestrian enthusiasts and spectators alike.
The Trans-Atlantic Race, the longest of its kind, is celebrating its 30th anniversary. Departing from Le Havre and heading towards Martinique for the second consecutive year, this race is set to break records. Participants will aim to achieve the fastest 15-day passage to Fort-de-France on the longest track in the race's history, which features strategically placed beacons in the South Atlantic to ensure the safety of the competitors.
The Museum of François Mitterrand's seven-year term, located in the historic 18th-century convent of Sainte-Claire, is undergoing a remarkable revitalization project. The department and community of communes Morvan have entrusted the esteemed architecture agency Patrick Mauger with the task of transforming the museum. This redevelopment includes merging it with the Musée du Costume (Costume Museum) and the Maison du Morvan (House of Morvan) to create the Museum City (Cité Muséale) of Château-Chinon. The revitalization plan encompasses approximately 4,100 square meters of functional spaces, including exhibition areas, storage facilities, offices, a conference hall, workshops, and reception and storage areas. Additionally, around 4,300 square meters of gardens will be fully reorganized to complement the museum's overall aesthetic and visitor experience.
Unlock travel convenience together with ParkingNearAirports.io!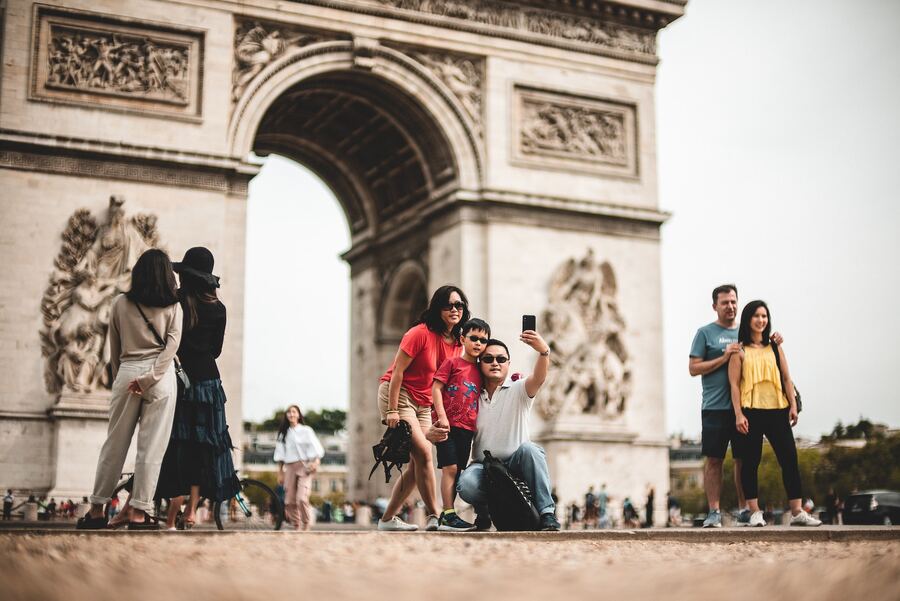 Source: Mika Baumeister/Unsplash
Traveling worldwide shouldn't be something tiring – conversely, that's the time you can enjoy both the amazing landscapes of our Earth and joint activities with your loved ones. Nevertheless, things don't always go as planned, and we're at risk to face some challenges even at such an enjoyable moment. One such problem is actually airport parking, specifically its price. Let's have a look at the situation a bit closer.
If you used to get to the airport you're flying from by your own car, you probably know what we're talking about – the question of parking cost arises every time. You'll be definitely shocked – even though most US airports provide travelers with on-site parking, which allows them to leave their vehicles for their entire journey there, such a parking type is unfairly overpriced. Choosing this parking option, your next trip just might cost you a fortune. And that's not even considering it's complicated to find a free parking spot for your car. Since nobody wants to waste money and travel inconveniently, there begs the following question: is there actually any solution?
And we're happy to say – yes, there is one!
What is off-site parking and why is it worth choosing this option exactly?
Source: Eddie Junior/Unsplash
Your best solution is already here – off-site parking lots that are just a few miles from the airport. Our smart booking platform with easy-to-use interface, ParkingNearAirports.io, helps our clients to select off-site airport parking lots with the most affordable rates, along with high-quality service. In addition, we offer the services for the major US cruise ports that are located in Florida, Louisiana, Maryland, New Jersey, and Texas as well.
Why choose an off-site parking option? The answer is pretty straightforward – it's cheap and convenient. Using our services, first of all, you'll avoid the following difficulties you might face while getting to the airport you're departing from:
Crowded parking lots,
Carrying the luggage all the way through the parking lot,
Expensive fees without great service, and much more.
Everything works simply as well: after you've driven to the entrance, you'll be met by a parking lot staff who will take your luggage from your vehicle and load it onto the shuttle, which will take you and your bags to the airport terminal. Then, your car will be securely parked at the parking lot itself.
By the way, free shuttles going back and forth between the parking lot and the airport terminals are available 24/7. All that's required of you is to make a call and inform staff about the time suitable for you.
Forget about all the nightmares by choosing ParkingNearAirports.io!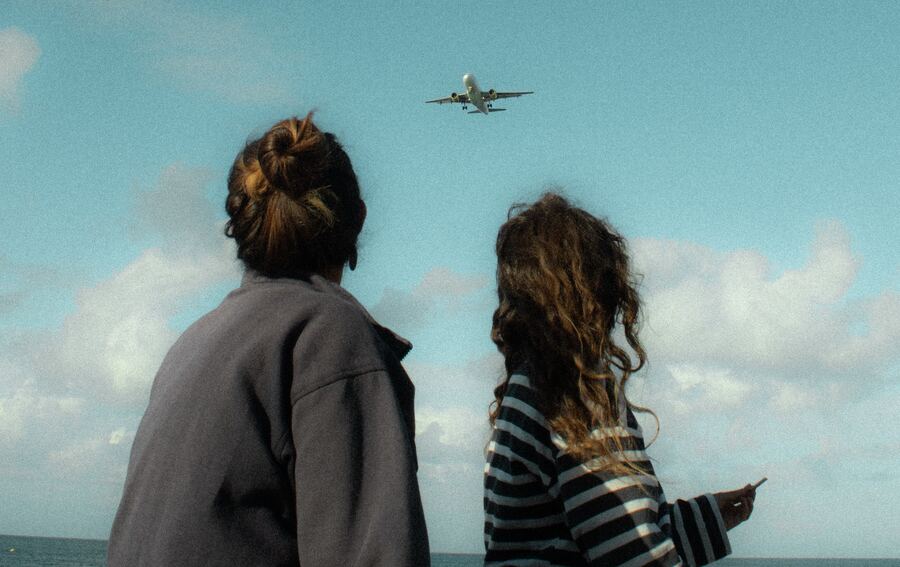 Source: Juan Goyache/Unsplash
For better understanding, we'd like to give you a good example.
Let's imagine that you live in Dallas, Texas, USA. If you're going to visit France, use the services of cheap DFW off-airport parking. In the event that you're flying from Fort Lauderdale, Florida, choose affordable parking near FLL. As you can see, everything just depends on the place where your journey begins.
Our friendly platform also provides travelers with special airport parking coupons that can make the price almost two times less. And that's without taking into account that our services will cost you up to 70% less at all! So don't forget to monitor all the updates and use them while booking!
Making a reservation is easy with us – it's possible to complete the process through a few clicks on our website. Besides, if your plans change, you can cancel hassle-free and get a refund.
If you still have any questions, turn to our easy-to-navigate website – there, you'll find all the required info connected with the off-site parking. Airport parking, along with its pricing, provided by the majority of US airports, is a true nightmare, but if you know the place, your life can be much easier. Let yourself travel in full comfort right now – Park Smart & Choose Convenience together with us! And have a nice trip!