When exploring new destinations, there are numerous unspoken travel rules and etiquette norms to follow. However, there are even more crucial rules that tourists sometimes overlook. Breaking these rules could lead to serious trouble with locals and, in some cases, even law enforcement. Here are 5 rules that you should never disregard as a tourist. Let's take a closer look at them together!
So what should every tourist bear in mind while traveling?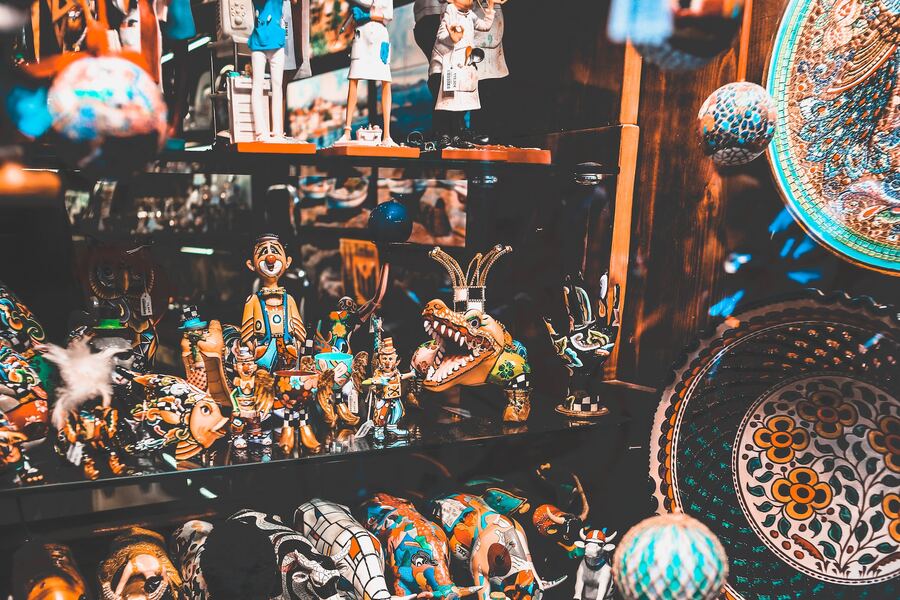 Source: Nastya Dulhiier/Unsplash
1. Put on sensible shoes
While making a fashion statement during your travels is understandable, wearing heels might lead to bigger issues than just blisters. In Greece, wearing high heels while visiting ancient sites, like the Parthenon and the Acropolis, is against the law. Many Asian temples require you to remove your shoes before entering. Opt for sneakers, easy to slip off and prevent both sprained ankles and potential citations.
2. Avoid losing your shirt
After swimming where it's allowed, avoid assuming you can walk around shirtless or in just a bikini top. In certain places like Barcelona, Spain, you might face fines or bans for not wearing a shirt in public areas. Keep an extra set of dry clothes in your beach bag for after your sun and surf time.
3. Choose your drinks and snacks carelessly
Exploring can make you hungry, but think twice before eating, drinking, or chewing gum while you're out. In Singapore, importing chewing gum is illegal. In Rome, eating is prohibited near tourist attractions, and putting your mouth on drinking fountains can result in fines. Similar rules apply to ancient historical sites in Greece. Also, be cautious not to bring pork products to the Maldives, as it's a predominantly Muslim country.
4. Nix the PDA
If you're visiting Dubai or anywhere else in the UAE, refrain from public displays of affection. The decency laws in the UAE prohibit kissing, touching, and even hand-holding in public spaces, with potential consequences ranging from fines to imprisonment.
5. Buy souvenirs smartly
Finding the perfect souvenir to remind you of your journey can be a challenge. While collecting postcards or keychains is common, be cautious when venturing beyond souvenir stalls. Most places have laws against taking natural items from the environment, such as sand, seashells, rocks, and plants. Violating these laws, like removing sand from a beach in Sardinia, can lead to legal consequences. These rules apply globally, from US National Parks to beaches and mountains worldwide.
A world of possibilities with ParkingNearAirports.io – explore the globe together!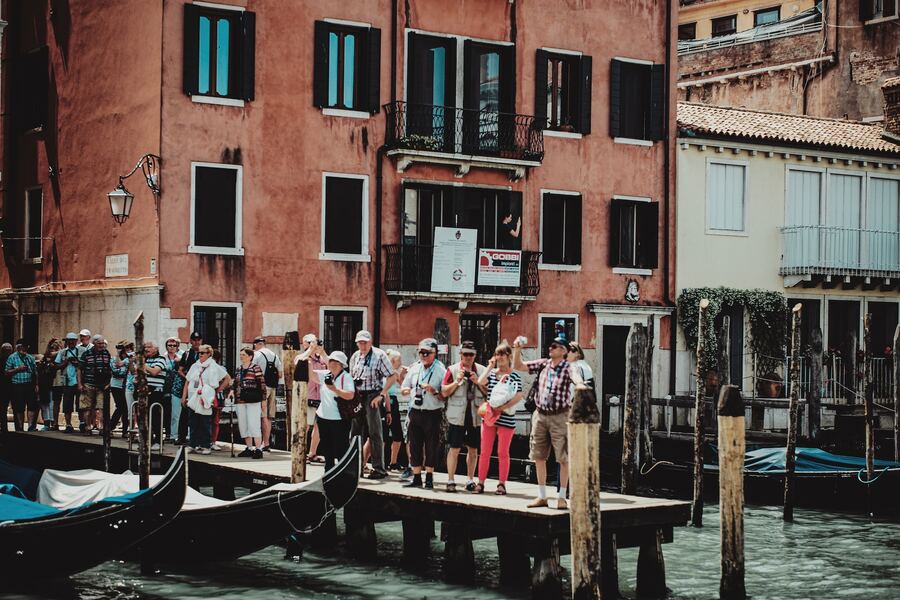 Source: Aleks Marinkovic/Unsplash
It's pretty clear that everyone wants to save as much money as possible and get excellent services at the same time, especially while traveling. Prefer to get to the airport by your own car? If so, please draw special attention to this part of the article.
We suppose you have used to choose on-site parking if you prefer to get to the airport by your own vehicle. Most people think that it's much more convenient and faster, as it's the nearest area to the place a plane is flying from. However, they probably forget that this type of parking is too costly. Besides, you will have to face the following unpleasant moments:
You will need to find a spot in a crowded lot,
You will need to carry the luggage all the way down the parking lot,
You must pay expensive fees with no service.
Sounds terrible, right? Is there any solution in such a situation, you may ask? We're happy to say – of course, there is one! If you choose to use the services provided by off-site parking, you won't definitely regret it. So let's take a closer look at this parking type.
What is actually off-site parking?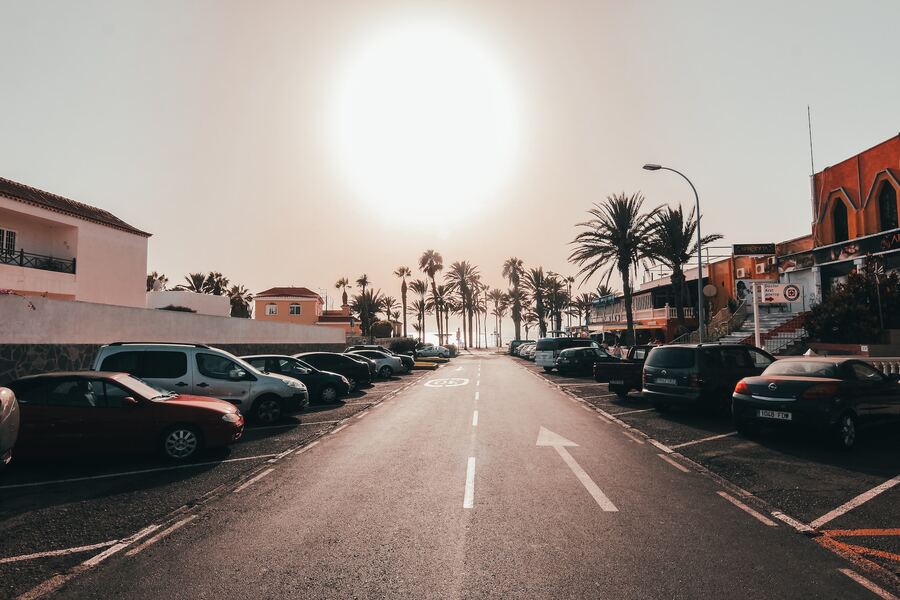 Source: Miltiadis Fragkidis/Unsplash
Obviously, no one wants to face all of such difficulties we described above, and you can easily avoid them if you choose an off-site parking option. So let's take a look at how it works.
When you come to the entrance, the staff member pulls your baggage out of your car and loads it to the shuttle, which will take your bags and you later to the airport you're flying from. Then they will find a parking spot and park your car there for you.
Please don't worry about the few miles, which usually separate the parking lot and the airport. Off-site parking usually provides free shuttles to and from the airport for its customers. Thanks to this, you have no worries about getting stuck in traffic on the way to the airport during the peak times. So all you need to do is choose the best time for you and inform the parking lot staff.
In addition, this type of parking is much cheaper, and this is good news, as nobody wants to waste money. Therefore, off-site parking is the perfect option to receive excellent service and save money at the same time.
You can find the best deals right here!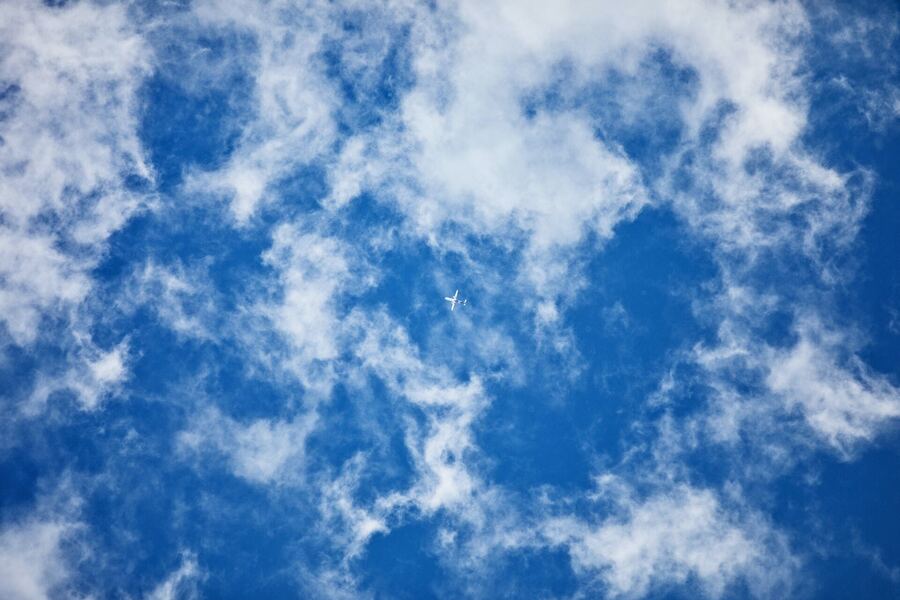 Source: Yolanda Suen/Unsplash
If you're looking for the best deals for airports, you're in the right place.
We are glad to inform you that our booking platform, ParkingNearAirports.io, offers the best prices on airport car parking and bundles hotel and parking packages. Besides, we provide the services for top cruise ports in Florida, Louisiana, Maryland, New Jersey, and Texas.
Our partners are the most reliable parking providers outside the major airports in the United States. We offer their services for passengers who are looking for safe and secure parking for their vehicles.
In addition, we can arrange valet parking, self-parking, or a vehicle to pick you up from the hotel to the terminal and vice versa. Just let us know the dates, choose your preferred services, and we'll get it done for you.
It only takes a few minutes to make a reservation. Get the most affordable rates and experience hassle-free off-site parking.
To understand it better, we would like to give you an example. If your trip starts in Denver, Colorado, USA, you can use the services of cheap parking near DIA. If you're flying from Montreal, Quebec, Canada, you can choose affordable Trudeau Airport parking. So it just depends on the place you're departing from.
Also, ParkingNearAirports.io offers its customers special airport parking coupons. With the help of these coupons, you can make the price for parking even two times less. So don't forget to use them to save as much money as possible.
You can find all the necessary and helpful information connected with the off-site airport parking on our official website. Enjoy traveling!