Traveling can be an exciting and rewarding experience, but it's important to remember that you are a guest in another country. As such, there are certain unspoken rules of travel that you should be aware of to ensure that you don't offend the locals or get into trouble. In this definitive guide, we'll discuss the 5 unspoken rules of travel that you shouldn't break. Let's get started!
Below are the key unspoken travel rules you shouldn't break…
1. Dress appropriately
Different cultures have different standards of dress, and it's important to respect these when traveling. In many countries, especially in Asia and the Middle East, it's considered disrespectful to show too much skin. Make sure to dress appropriately for the local customs and avoid wearing revealing clothing in conservative areas. In some places, it's also important to cover your head or remove your shoes when entering religious sites.
2. Learn a few words of the local language
Learning a few words of the local language can go a long way in showing respect for the local culture. It also makes it easier to communicate with locals and can help you get around more easily. Even if you only learn basic phrases like "hello," "please," and "thank you," it shows that you are making an effort to understand and respect the local culture.
3. Don't haggle too hard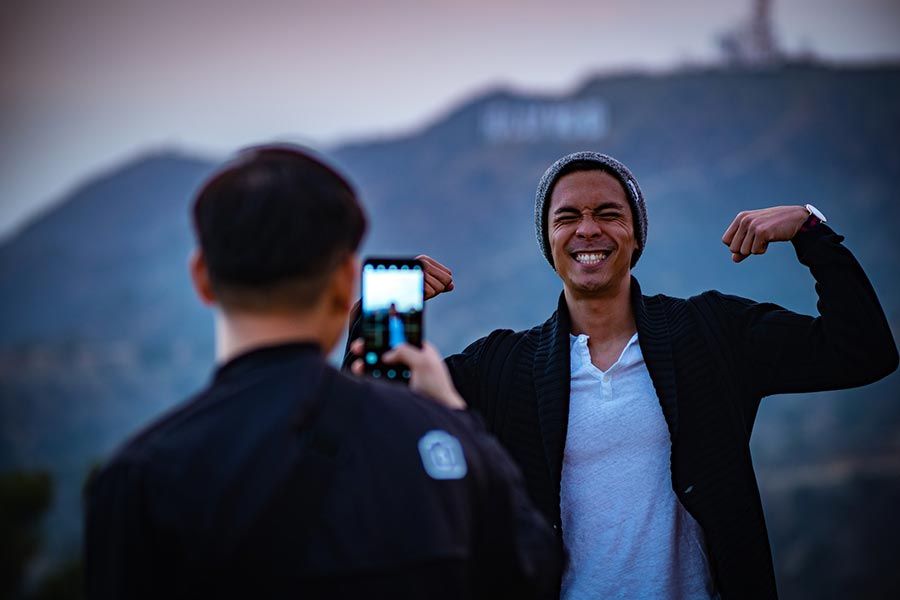 Source: Sherman Yang/Unsplash
Haggling is a common practice in many countries, especially in markets and souks. However, it's important to remember that the seller's livelihood depends on the price they set. While it's okay to negotiate a fair price, don't haggle too hard to the point where it becomes disrespectful. Remember that what may seem like a small amount to you can make a big difference to the seller.
4. Don't take photos of people without permission
It can be tempting to take photos of the local people and their way of life, but it's important to be respectful and ask for permission before taking their photo. This is especially important in religious sites and in areas where privacy is expected. In some cultures, taking photos of women is considered disrespectful, so always ask for permission first.
5. Respect the environment
Respecting the environment is an important part of responsible travel. Don't leave trash behind and try to reduce your carbon footprint by using public transportation or walking instead of taking a taxi. When visiting natural sites, stay on designated paths and don't disturb the wildlife. Remember that the environment is not just a backdrop for your travels, but a crucial part of the local ecosystem and culture.
In conclusion, by following these unspoken rules of travel, you can show respect for the local culture, avoid offending the locals, and have a more enjoyable and rewarding travel experience. Remember that as a traveler, you are a guest in someone else's home, and it's important to act accordingly. By being respectful and mindful of the local customs and traditions, you can make a positive impact and create lasting memories.
Travel absolutely conveniently together with us – ParkingNearAirports.io!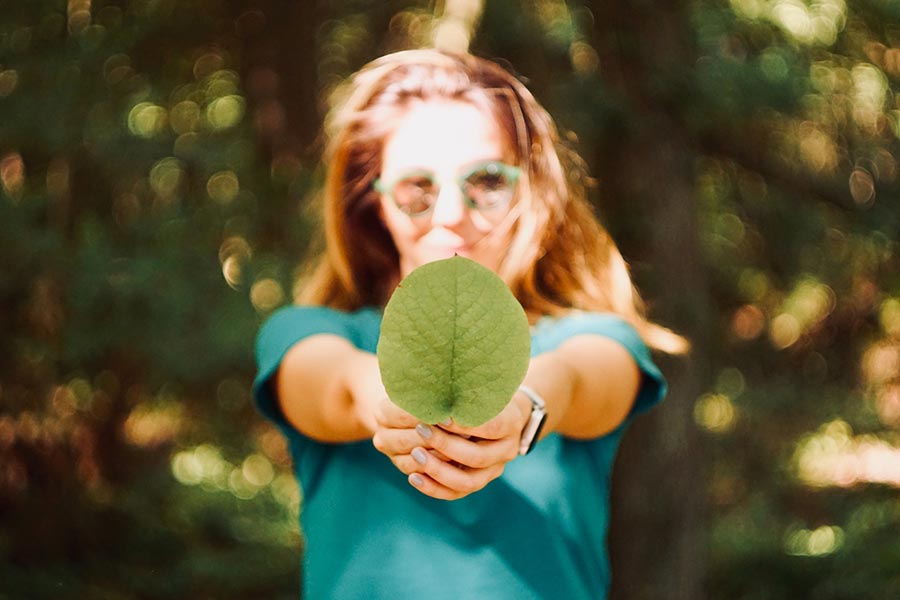 Source: Mert Guller/Unsplash
Traveling worldwide shouldn't be something tiring – conversely, that's the time you can enjoy both the amazing landscapes of our Earth and joint activities with your loved ones. Nevertheless, things don't always go as planned, and we're at risk to face some challenges even at such an enjoyable moment. One such problem is actually airport parking, specifically its price. Let's have a look at the situation a bit closer.
If you used to get to the airport you're flying from by your own car, you probably know what we're talking about – the question of parking cost arises every time. You'll be definitely shocked – even though most US airports provide travelers with on-site parking, which allows them to leave their vehicles for their entire journey there, such a parking type is unfairly overpriced. Choosing this parking option, your next trip just might cost you a fortune. And that's not even considering it's complicated to find a free parking spot for your car. Since nobody wants to waste money and travel inconveniently, there begs the following question: is there actually any solution?
And we're happy to say – yes, there is one!
What is off-site parking and why is it worth choosing this option exactly?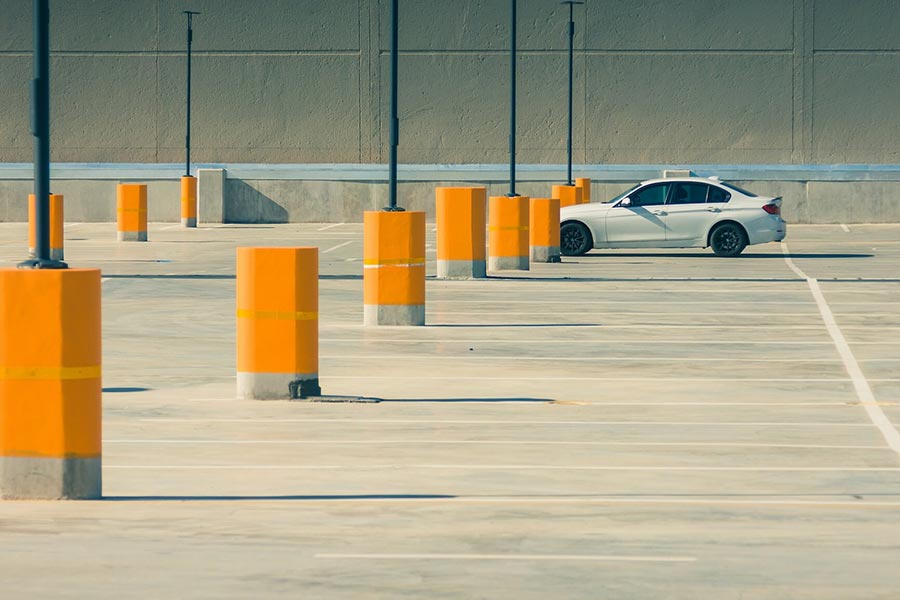 Source: Gerrie van der Walt/Unsplash
Your best solution is already here – off-site parking lots that are just a few miles from the airport. Our smart booking platform with easy-to-use interface, ParkingNearAirports.io, helps our clients to select off-site airport parking lots with the most affordable rates, along with high-quality service. In addition, we offer the services for the major US cruise ports that are located in Florida, Louisiana, Maryland, New Jersey, and Texas as well.
Why choose an off-site parking option? The answer is pretty straightforward – it's cheap and convenient. Using our services, first of all, you'll avoid the following difficulties you might face while getting to the airport you're departing from:
Crowded parking lots,
Carrying the luggage all the way through the parking lot,
Expensive fees without great service, and much more.
Everything works simply as well: after you've driven to the entrance, you'll be met by a parking lot staff who will take your luggage from your vehicle and load it onto the shuttle, which will take you and your bags to the airport terminal. Then, your car will be securely parked at the parking lot itself.
By the way, free shuttles going back and forth between the parking lot and the airport terminals are available 24/7. All that's required of you is to make a call and inform staff about the time suitable for you.
Forget about all the nightmares by choosing ParkingNearAirports.io!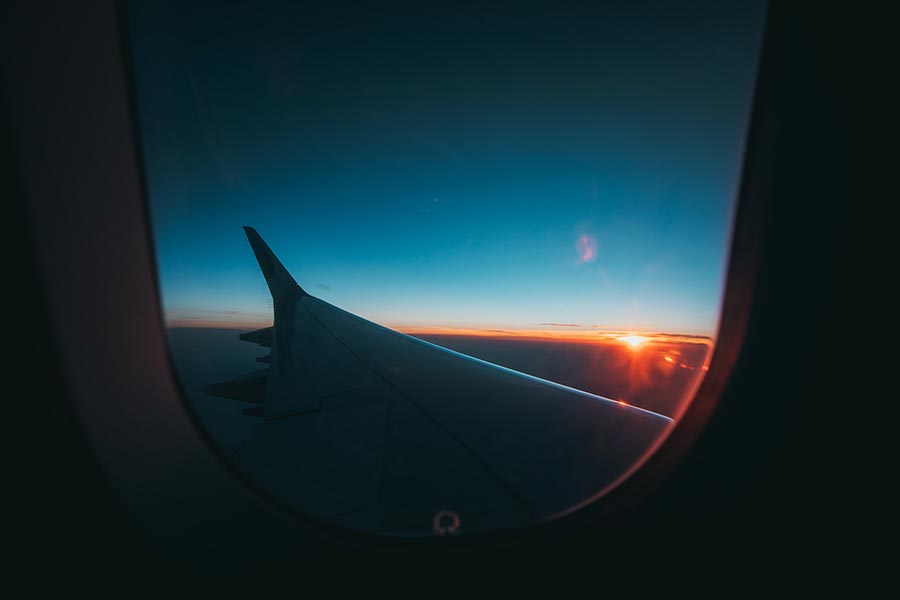 Source: KAL VISUALS/Unsplash
For better understanding, we'd like to give you a good example.
Let's imagine that you live in Portland, Oregon. If you're going to visit Miami, Florida, use the services of affordable parking near Portland Airport. In the event that you're flying from Miami, choose cheap off-site parking Miami Airport. As you can see, everything just depends on the place where your journey begins.
Our friendly platform also provides travelers with special airport parking coupons that can make the price almost two times less. And that's without taking into account that our services will cost you up to 70% less at all! So don't forget to monitor all the updates and use them while booking!
Making a reservation is easy with us – it's possible to complete the process through a few clicks on our website. Besides, if your plans change, you can cancel hassle-free and get a refund.
If you still have any questions, turn to our easy-to-navigate website – there, you'll find all the required info connected with the off-site parking. Airport parking, along with its pricing, provided by the majority of US airports, is a true nightmare, but if you know the place, your life can be much easier. Let yourself travel in full comfort right now – Park Smart & Choose Convenience together with us! And have a nice trip!