For many people, browsing through AskReddit has become a bedtime ritual or a way to procrastinate. However, this subreddit is a treasure trove of valuable information, including travel tips and hacks. Seasoned travelers and frequent flyers have shared their best advice for a seamless journey abroad across various threads. We've combed through these discussions to bring you some of the most valuable travel tips that can enhance your travel experience. Let's get to it!
What are those life-changing travel tips, according to Reddit?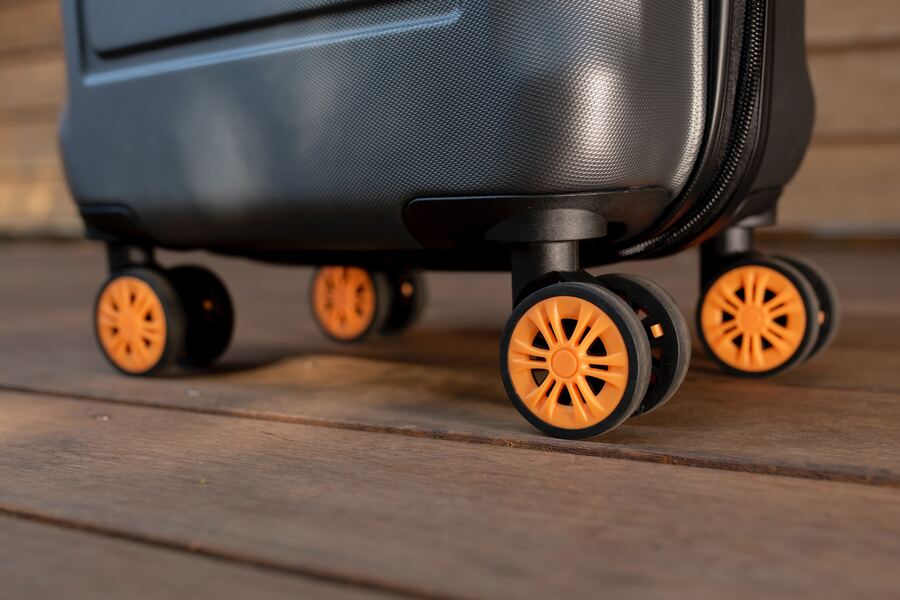 Source: American Green Travel/Unsplash
1. Pack one complete outfit in your carry-on
If you plan to check your bags, it's wise to pack a complete outfit in your carry-on in case your luggage is delayed. This way, you'll have spare clean clothing readily available.
2. Travel-size laundry detergent
To avoid high laundry fees at hotels, carry a few travel-size detergent packets. This allows you to do your own laundry in your hotel room's bathroom sink, especially when you only need to freshen up a few pairs of socks and underwear during your trip.
3. Pack a first aid kit
Include essential items like bandages, antiseptic wipes, pain medication, and antidiarrheals in a small first aid kit. Having these items on hand can be crucial if you get injured or fall ill while traveling, especially in remote areas where such items may not be readily available. Additionally, it can save you money in places with higher taxes.
4. Don't check bags
Whenever possible, pack light and opt for carry-on luggage only. This not only reduces the risk of the airline losing your luggage but also eliminates the need to wait for your bags at the carousel after a long flight. With a carry-on, you can disembark, grab a cab, and head to your accommodation without delays.
5. Back up critical documents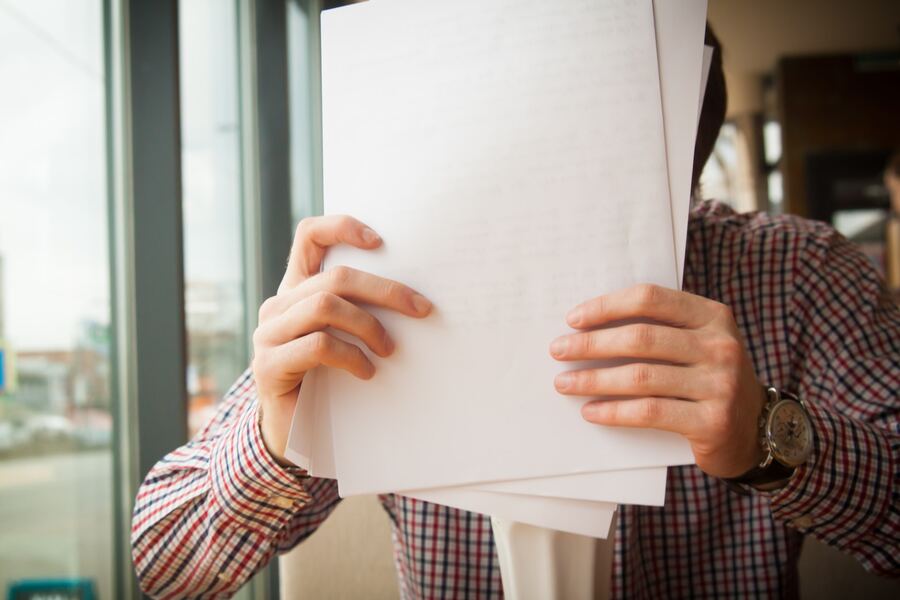 Source: Tetiana SHYSHKINA/Unsplash
Many Redditors recommend scanning and storing copies of your passport and identification cards in a Dropbox or another cloud-based folder for easy access if they're lost or stolen. Having copies on hand can expedite the process of replacing stolen documents.
6. Become a loyalty member
For frequent flyers, it's beneficial to choose one airline and stick with it to accumulate points. Achieving status with a particular airline can lead to perks such as free upgrades. Similarly, earning points with a specific hotel chain increases your chances of being upgraded to a better room upon check-in.
7. Bring ear plugs
If you're staying in budget hostels with shared dorms, there's a good chance you'll encounter snorers. Earplugs can help ensure you get a good night's sleep. We've even found an inexpensive pair on Amazon with over 2,000 five-star reviews.
8. Learn the language
Learn key phrases in the local language of the country you're visiting. This shows respect as a tourist and can be helpful in various situations.
9. Talk to the locals
Locals are the best source of information about your destination. Don't hesitate to make friends and ask for suggestions on what to do or where to eat. They often know hidden gems and unique places that guidebooks may miss.
10. Beat jet lag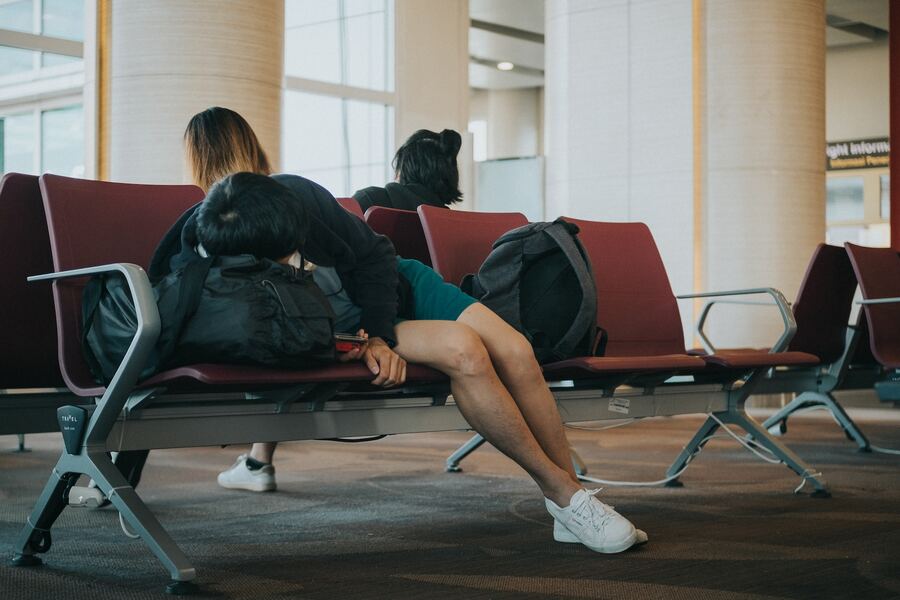 Source: Joyce Romero/Unsplash
Adjust to your destination's local time by setting your watch when the plane takes off. Stay awake until an appropriate bedtime upon arrival to reset your internal sleep clock. Melatonin supplements can also help if you're struggling to adjust to the new time zone.
11. Purchase travel insurance
Never travel without insurance to protect yourself and your belongings in case of unforeseen events. Whether it's lost items in a remote village or needing emergency evacuation on a mountain, having travel insurance can save you from costly bills.
12. External phone battery
Bring an external phone battery to keep your mobile charged, especially if you rely on Google Maps for navigation. It will also come in handy if your phone dies right when you need to show your cab driver your final destination.
13. Power strip
A power strip can be a lifesaver at hostels or airports when there's limited access to outlets. When everyone needs to recharge their devices, having a small power strip can make you a hero.
14. Use recyclable bags
Instead of using plastic bags, consider packing your items in a tote bag. It's more environmentally friendly, and it won't create noise when you need to access your belongings early in the morning or late at night, which can disturb your roommates.
15. Be nice to gate agents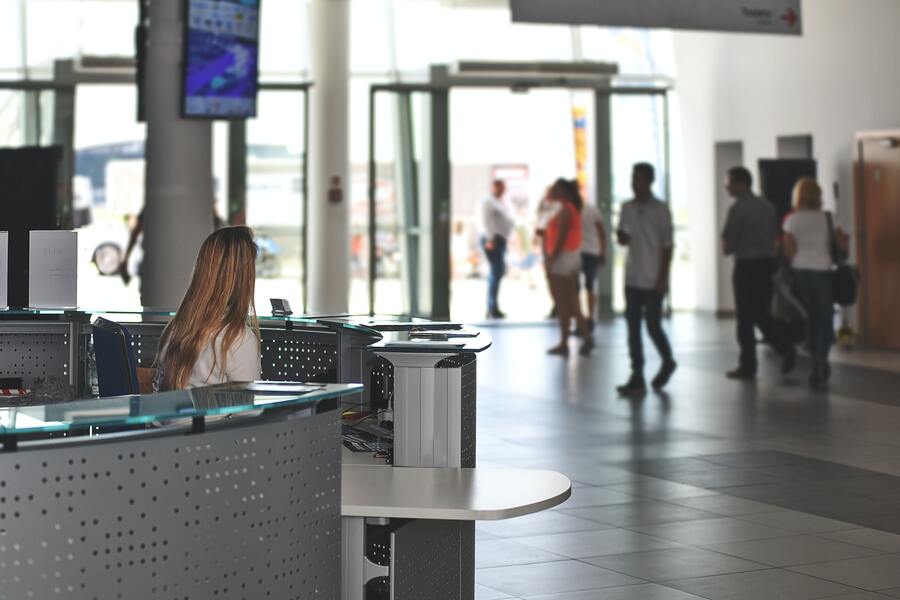 Source: PhotoMIX Company/Pexels
Gate agents are your go-to when you miss a flight or experience delays. Approach them politely for assistance, and you're more likely to receive accommodations like a hotel stay or a seat on another flight.
16. High vs. low passenger load
Avoid flying during the busiest times, such as Monday mornings, Thursday afternoons, and weekends, as airlines tend to have high passenger loads. Flying midweek can help you avoid crowded flights.
17. On rental cars
Save money by renting a car from a location near the airport and taking a short cab ride to pick it up. Airport rentals often charge higher prices due to convenience and demand. Also, book your car with a credit card that offers good rental car insurance.
18. Airport currency exchanges
Rather than exchanging money at the airport currency exchange, visit a local bank or use an ATM upon arrival. Airport exchanges often have high fees, and using an ATM in the local currency can provide more favorable exchange rates.
19. Be a local, not a tourist
Immerse yourself in the local culture by visiting supermarkets or marketplaces when traveling internationally. This allows you to experience the daily life of locals and gain insight into local ingredients and dishes.
20. Be prepared for airport security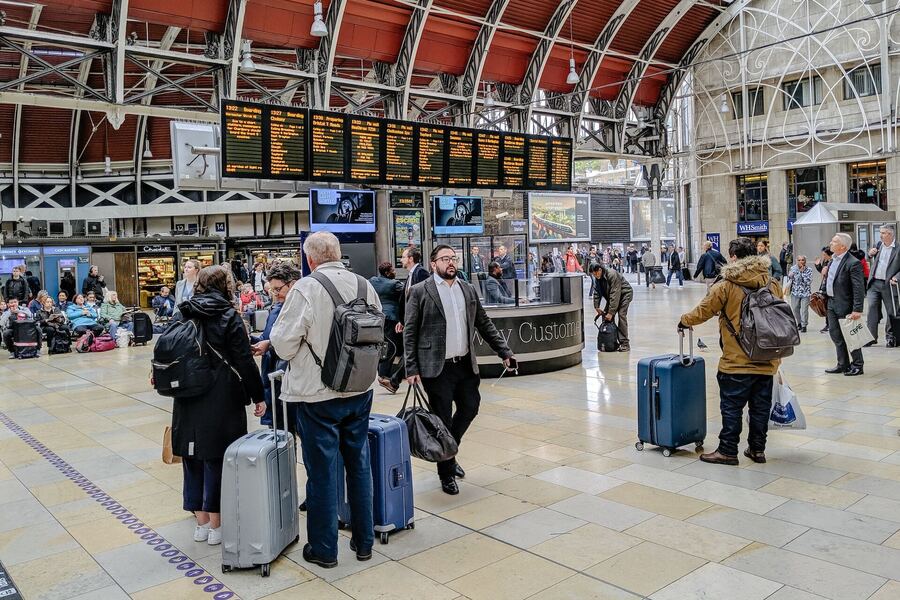 Source: Tomek Baginski/Unsplash
While waiting to pass through airport security, transfer your mobile, any loose change, or other items you may have in your pockets to an easy-to-reach pocket of your carry-on. Dress smart by opting for slip-on shoes and removing any belts in advance to breeze through security and avoid holding up other passengers.
Your journey starts here – ParkingNearAirports.io at your service!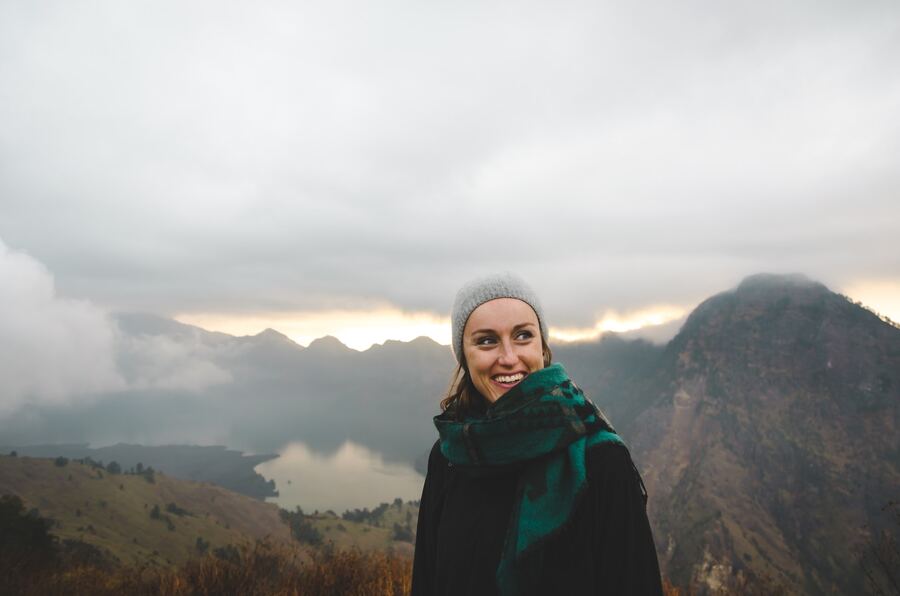 Source: Jonas Verstuyft/Unsplash
In addition to our recommendations, we would also like to convey some more useful information on traveling, which will be handy for those who prefer doing this by air.
If you use your own car to reach the airport, you know it is critical to park it safely for the duration of your trip. Almost every airport has special on-site parking for this purpose. However, travelers aren't ready to spend a lot of money at the beginning of their trip, as this option is pretty costly. So what should we do then?
Our booking platform, ParkingNearAirports.io, offers travelers online reservations for parking just outside airports that are affordable and convenient. Our experienced team is dedicated to providing travelers parking options at over 100 airports in the US and Canada. The app allows customers to search and compare parking rates at up to 70 percent savings compared to the cost of on-site parking at all major airports.
What is actually off-site parking, and which advantages has this parking type, you may ask? So let's take a closer look at this question.
First of all, off-site parking is much cheaper. So you can save money and then spend the most considerable amount on the things you really want to try or see while traveling.
Secondly, off-site parking services are faster. It might seem that it's faster to park your car at the airport, but that's not always the case. Off-site parking offers you the following convenience: when you drive directly up to the entrance, a staff member pulls your luggage out of your vehicle and loads it into the shuttle. Then they park your car for you. After your baggage is loaded, you can take your seat in the shuttle, which will bring you and your bags to the airport. It is a hassle-free option that is usually faster.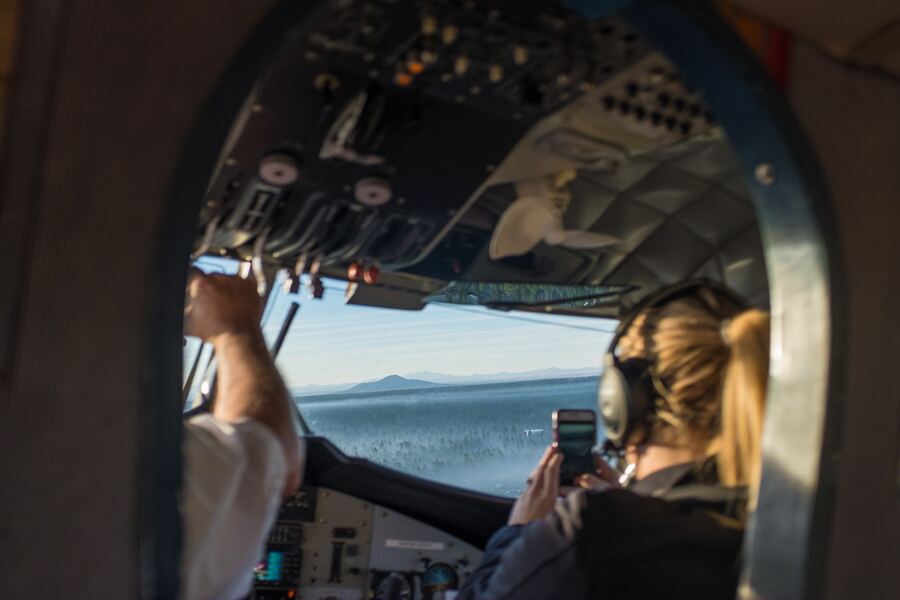 Source: Chris Lawton/Unsplash




Thirdly, it's much more convenient. People are always stressed before the trip, as there are many things you should keep in mind. Not to be late when taking off, fighting traffic, finding a parking place, wondering how long the shuttle service will take, and more can leave you annoyed before you step foot inside the airport. If you choose off-site parking, you are using the assistance of a private company that caters to travelers' needs. Such services can make your trip much more comfortable when you arrive at the airport and return home.




With ParkingNearAirports.io, it takes just a few clicks within the application to reserve a parking spot. Upon arrival at off-airport parking, customers receive a booking confirmation and a guaranteed parking spot. The app helps customers find the most convenient airport parking lots. If plans change, cancellations are hassle-free and refundable.




We also offer you services for top cruise ports in Florida, Louisiana, Maryland, New Jersey, and Texas.




Let's look at an example. Imagine that you live in Los Angeles, California. If you're planning a trip to Miami, Florida, you can choose cheap parking near LAX with shuttle. If you're coming from Miami, the situation is the same – you can use affordable Miami Airport valet parking. So it depends just on where you are flying from.


On our official website, you can find the best deals, airport parking rates, and other information connected with parking near US and Canadian airports.