Mall of America is a shopaholic's paradise, located just a 15-minute drive from downtown Minneapolis. The largest mall in the United States has 520 stores and more than 50 restaurants. However, even those who don't like shopping can have a great time here: in addition to the mall, the Mall of America has an amusement park and other exciting things.
It will take some time to walk around the entire mall floor: you will need to walk about 0,6 miles to get there. The mall is so big that we could place seven football fields or 32 Boeing 747s there. However, do not think that women go shopping at the Mall of America accompanied by crying children and tired husbands. Kids can spend more than an hour at the Nickelodeon Universe theme park, Legoland, or the Sea Life Minnesota Aquarium. Tired of shopping, men, in turn, can hide out at the A.C.E.S. Flight Simulation Center.
86 Hours of Shopping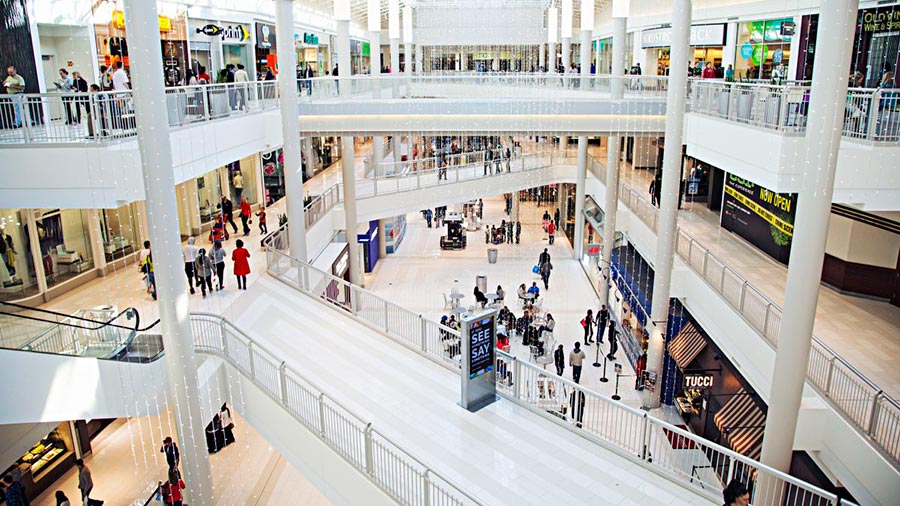 If you spend 10 minutes in each store, it will take 86 hours to visit all the stores at the mall. Therefore, it is worth planning your visit in advance, choosing the stores you would like to see and thinking of the most convenient way between them to avoid unnecessary running around. In this giant shopping paradise, you can find almost any well-known brand. There are also three major department stores: Macy's, Sears, and Nordstrom. By the way, we would like to give you one helpful tip: in this mall, there is Nordstrom's Outlet - Nordstrom Rack, which is very popular among bargain shoppers.
Swim with Sharks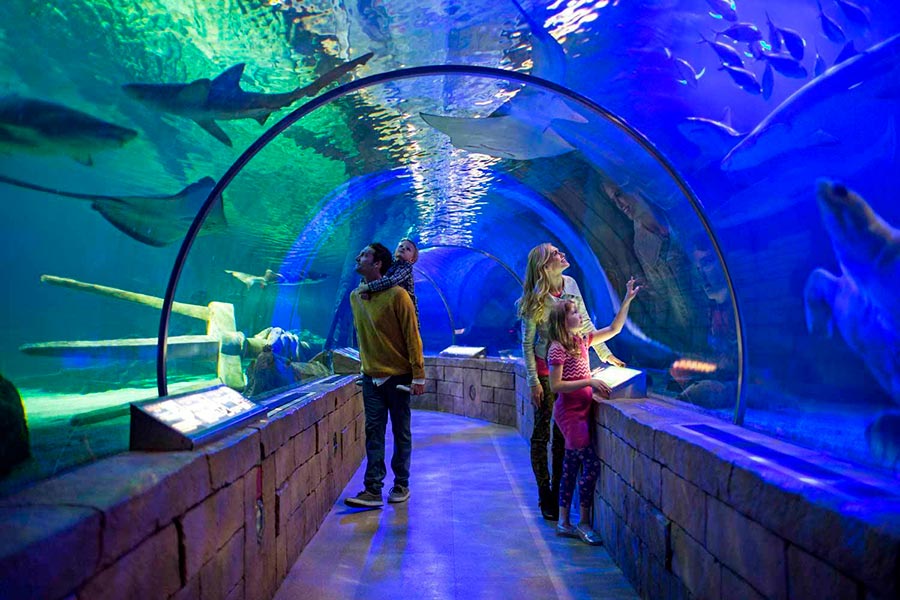 Anywhere else in the United States, you can buy new shoes and swim with sharks simultaneously. Except for the Mall of America, of course. Experienced scuba divers can swim with these dangerous creatures at the Sea Life Minnesota Aquarium. If you're trying to find a less nerve-racking alternative, you can admire the sharks from a safe distance from a long glass tunnel underneath the reservoir with these predators. Children will especially love the quiz, where they can learn many interesting facts. Besides this, you can even touch starfish and other underwater creatures in the special pools.
Barbie's Dressing Room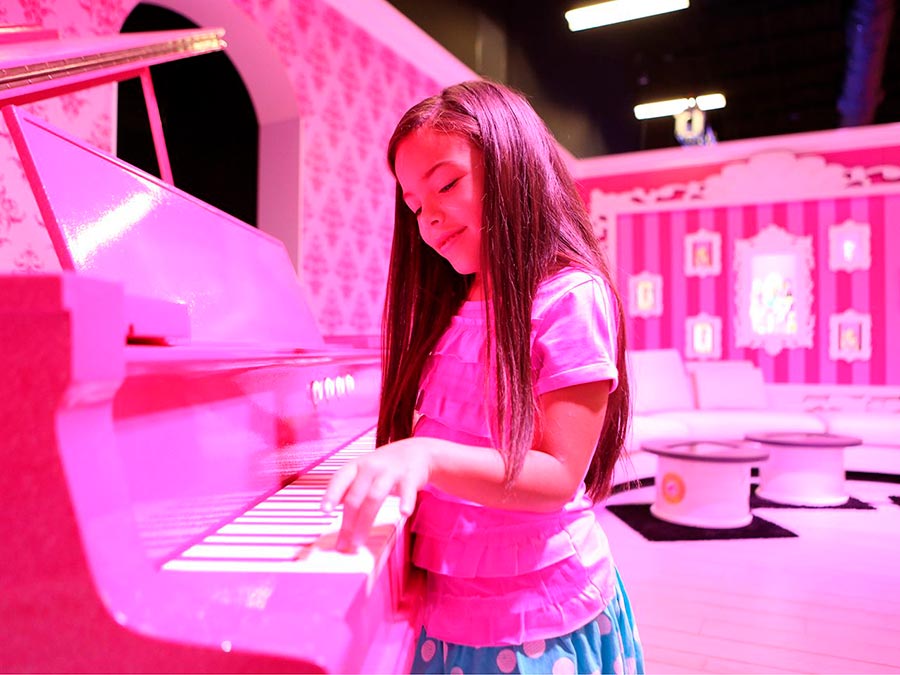 One of the world's most famous dolls has also moved to the Mall of America: Barbie lives here in the enormous Barbie Dreamhouse. With more than 10,000 square yards, the house is every little girl's dream come true. It took more than 3,000 quarts of pink paint to paint the entire house. Visitors can enter the Barbie dressing room or look at the collection of 350 special Barbies. There are many interactive elements in the place: for example, with the help of digital technology, it is possible to try on one of Barbie's many outfits.
How to Get There?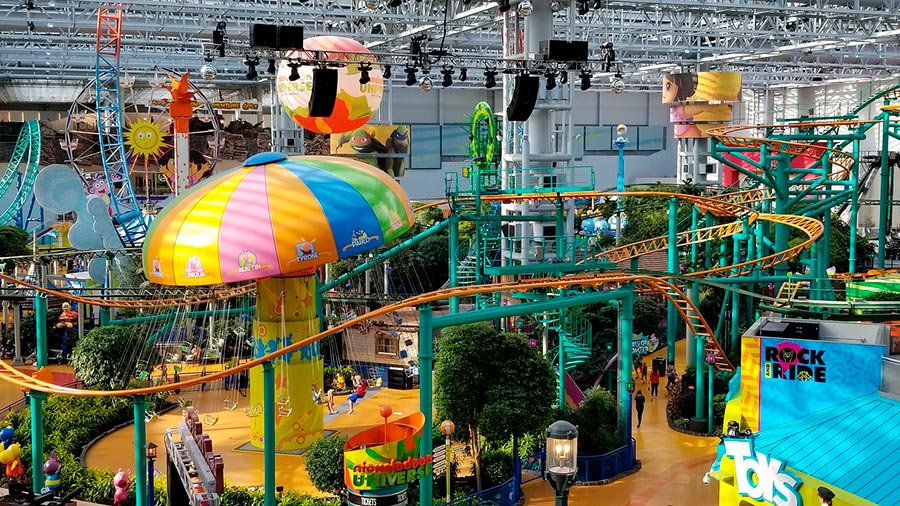 It is effortless to get to the Mall of America. A twenty-minute Metro Transit Light Rail ride between the airport and the mall costs $1.75 (or $2.25 during weekday rush hours) one way. Besides this, layover visitors can opt for a cab. For example, Uber now has an official partnership with MOA, hosting pickup and drop-off zones across the country.
If you decide to drive yourself, there is ample parking, and the mall includes parking offers near every store, restaurant, and experience in its directory. Nearby hotels can also offer shuttle service, so be sure to ask directly.
By the way, we would also like to give you one helpful tip. This information will benefit both who are planning a trip to America and who live here but would like to visit Minnesota.
You probably know that the fastest and the most convenient way to get to the airport is to use your own car if you have one. However, then you need to leave your vehicle somewhere and do it safely, not too far from the airport you're flying from.
Almost every airport has its on-site parking. Depending on the time you're planning to spend on your trip, you may have to choose between short-term and long-term airport parking. However, such a parking type is quite costly, and people would like to save money rather than spend a lot at the beginning of their vacation. So is there any solution?
We recommend you take a closer look at the off-site parking. What is it, and how does it work, you may ask? So let's get to the point.
This parking type has many advantages. First of all, off-site parking is much cheaper. So you can save money and then spend the most considerable amount on the things you really want to try or see while traveling.
Secondly, off-site parking services are faster. It might seem that it's faster to park your car at the airport, but that's not always the case. Off-site parking offers you the following convenience: when you drive directly up to the pickup station, a staff member parks your vehicle. The attendants pull your luggage out of your car for you and load it into the van or bus to take it to the airport. It is a hassle-free option that is usually faster.
Thirdly, it's much more convenient. People are always stressed before the trip, as there are many things you should keep in mind. Not to be late when taking off, fighting traffic, finding a parking place, wondering how long the shuttle service will take, and more can leave you annoyed before you step foot inside the airport. If you choose off-site parking, you are using the assistance of a private company that caters to all the needs of travelers. Such services can make your trip much more comfortable when you arrive at the airport and return home.
Let's take an example. Mall of America is located in Minnesota in the suburbs of Minneapolis, near Minneapolis/St. Paul airport. So if you're flying, for example, from the Northwest (let it be Oregon, Portland), you can use
parking near PDX airport
. If you're coming from Atlanta, Georgia, you can choose
ATL airport long-term parking
. It depends just on where you are flying from.
You can find the best deals, airport long-term parking prices, and other information connected with parking near U.S. and Canadian airports on our official website.