Actually, airports are kind of separate states with their own rules, norms, and, of course, secrets, and only those who got a job there know how things work. That's why we found out interesting facts about the airports and their employees, and today, we'd like to share them with you. So, the employees of airports…
1. Know how aggressive we are.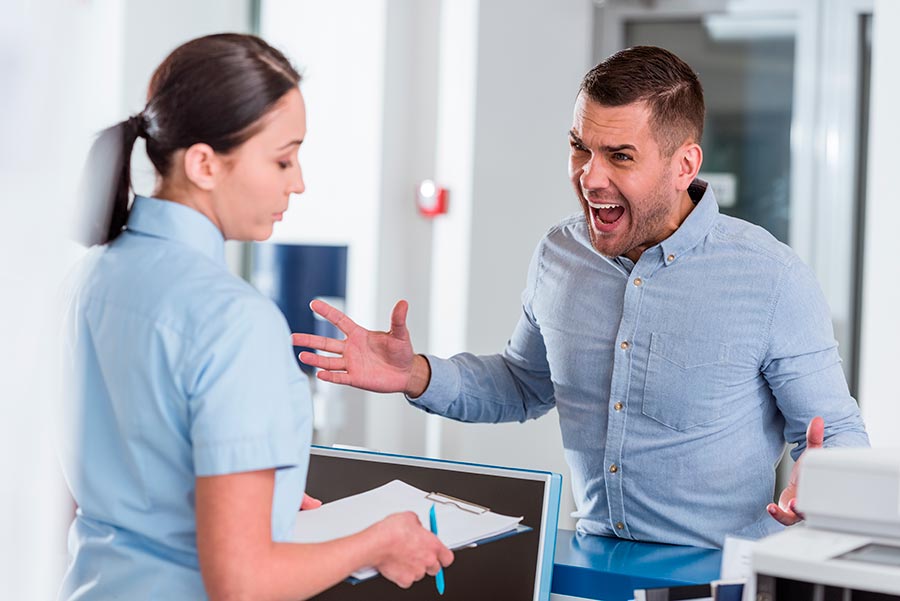 Many major airports have unique cameras that help establish a person's alcohol or drug intoxication, and some can even show the level of aggressiveness. The cameras transmit data to a computer, and if a person poses a danger (when they're displayed in red light), security staff will certainly stop them for a more thorough check.
2. Have no idea why our luggage went to another country.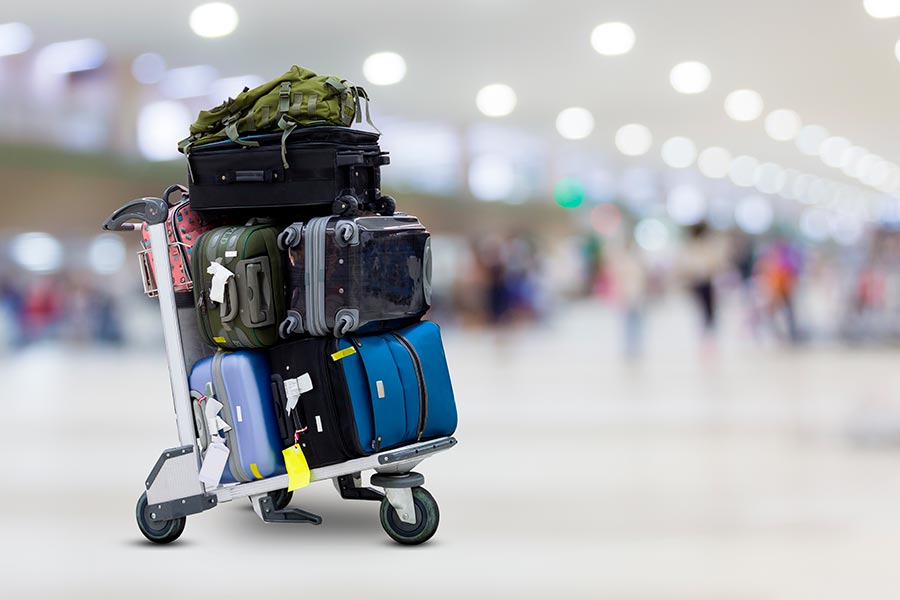 Most of us have wondered, "What's going on with my suitcase in the luggage department that it's always scruffy?" Actually, baggage sorting is automatic: scanners read a barcode and allocate luggage to specified destinations. However, sometimes the scanner may send your luggage to the wrong country if, for example, you haven't removed the previous destination sticker.
3. Cook onboard meals 24/7.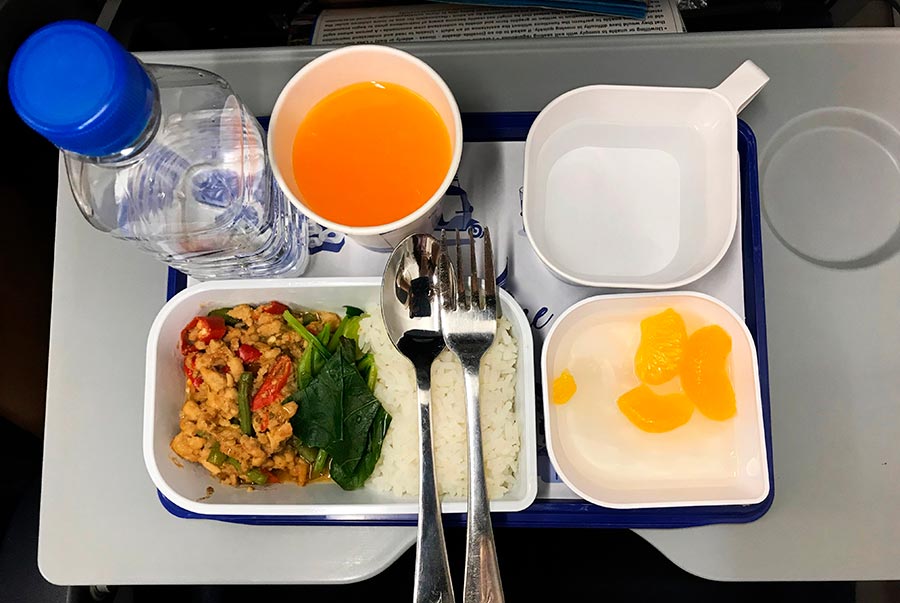 Most airports are equipped with huge kitchens where people cook food for the passengers on board. Usually, they cook for several airlines at once, only the range of food differs. Moreover, such kitchens are open around the clock since food is prepared 6-10 hours before departure for a particular flight.
4. Know what you were holding in your hands.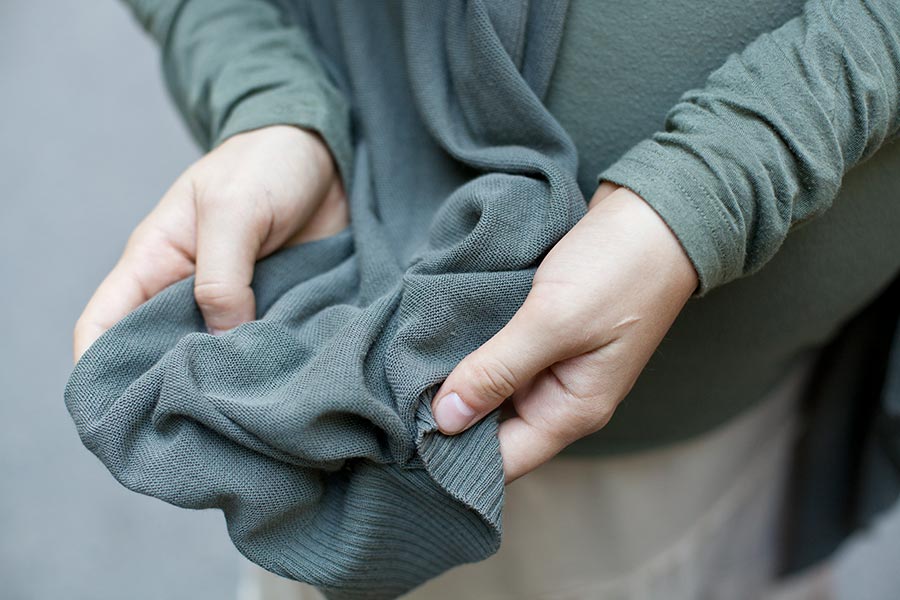 Sometimes airport staff ask passengers to rub their hands on a piece of cloth and then stick it in some kind of analyzer. Such a process is a bit alarming for passengers, as they suppose they did something terrible. However, it's not as scary as it may seem - you're just checked with a device called an atomizer.
Before the beginning of a shift, airport staff put particles of dangerous substances into the atomizer (for example, drugs or explosives). The device "remembers" the smell, and if your hands smell something like that, it immediately signals the danger.
5. See us naked.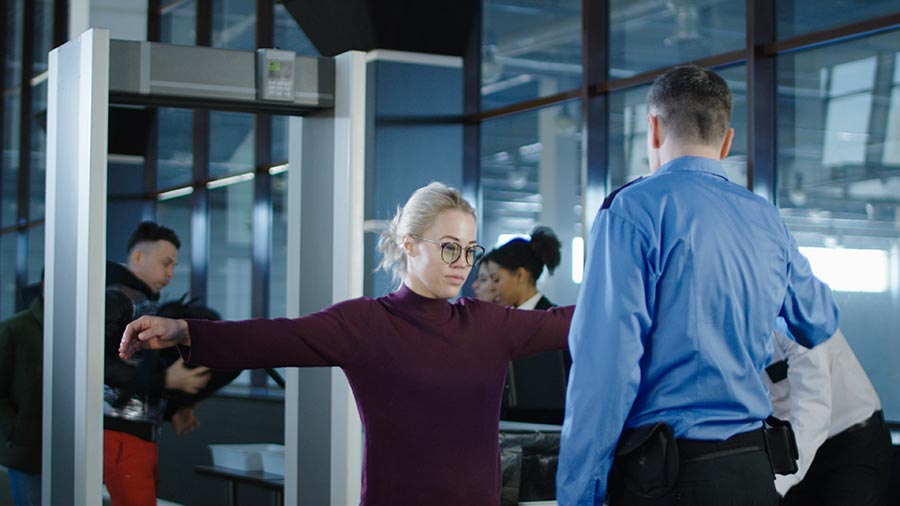 Many people feel uncomfortable when an utterly unfamiliar airport employee gropes their body from head to toe for security purposes. However, we prepared for you something even more terrifying.
Some airports have special scanners going through which the passengers have to raise their hands. So, through this scanner, the airport employee sees the person naked. Absolutely. Such a scanner is even called the Naked Scanner. So, as you can see, sometimes airport employees know us better than we think.
6. Analyze our behavior.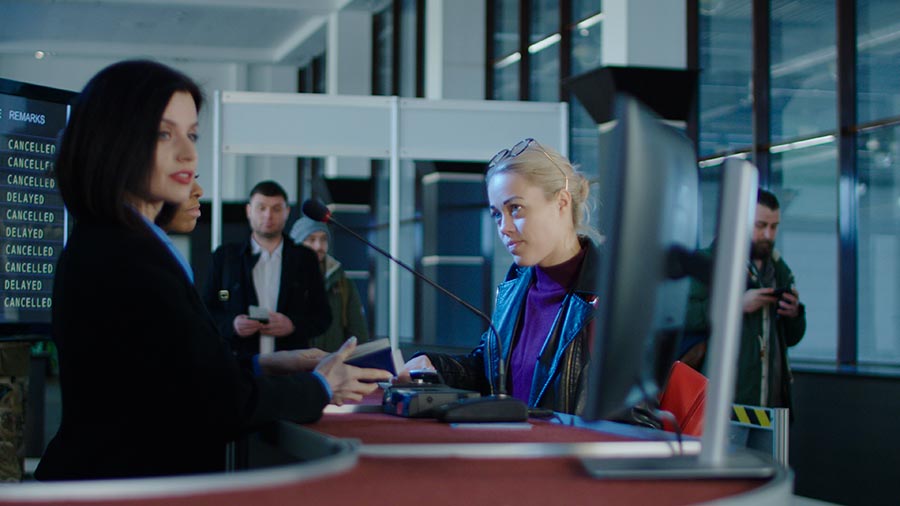 Some airports have special people - profilers. They analyze passengers' facial expressions, gestures, and behavior to detect suspicious individuals. The profiler's job is to notice non-verbal signs of anxiety: licking the lips, scratching, or, for example, looking around.
Let's take an example. Suppose the profiler notices that the person behaves strangely. In that case, they may be invited to the inspection, where a format of personal communication will try to show the suspicious person's true colors.
Such people work both in the halls and directly at the passport control. Thus, the typical question "What is the purpose of the visit?" is actually a psychological test of a person's reaction.
7. Check our suitcase with the dogs.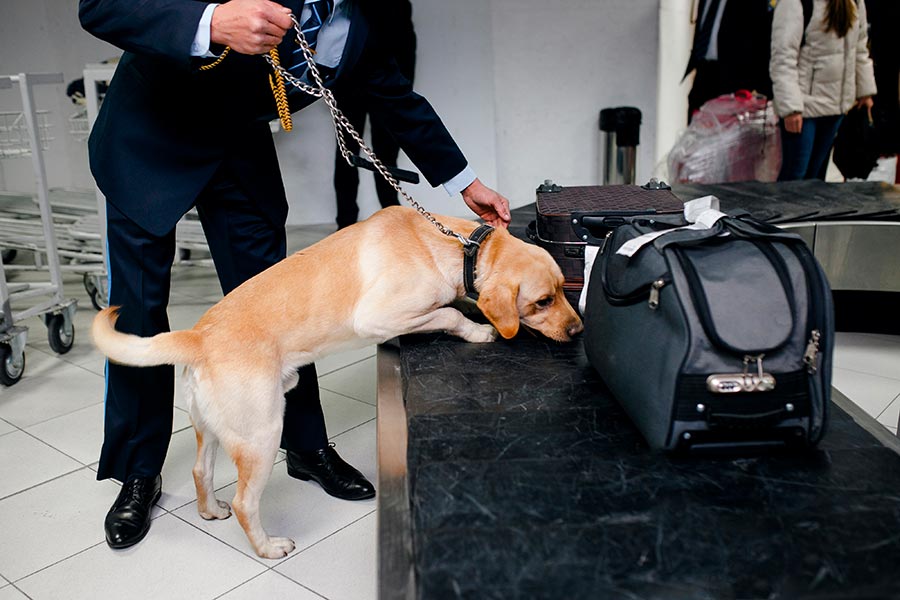 Before your luggage gets on the specified flight, it will go through as many as five security levels, which include a scan of the content and a check by a special dog that can smell, for example, drugs.
Travelers can find some helpful tips right here!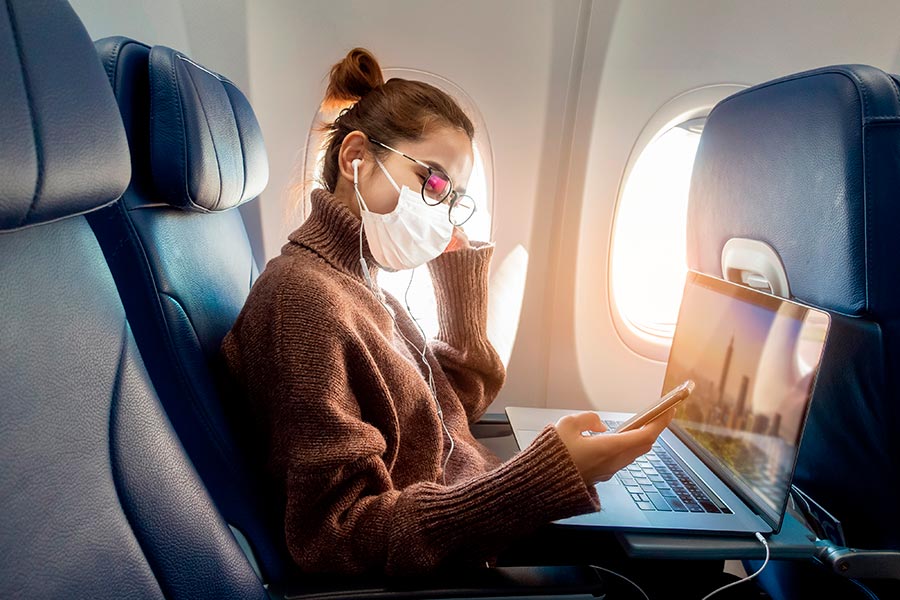 Have you ever heard something about off-site parking? If not, we recommend you take a closer look at this part of the article, as this information will be handy for those who prefer to travel by air and get to the airport by their own car.
Most people suppose that parking at the airport is the fastest and most convenient option for them. However, it's not actually true. We'll explain to you why.
To be true, being in a terminal parking lot isn't convenient at all. Although on-site airport parking is the nearest place where you can leave your vehicle for the period of a trip, you can face the following difficulties:
You will need to find a spot in a crowded lot,
You will need to carry the luggage all the way through the parking lot,
You must pay expensive fees without great service.
Sounds not good, right? However, we found an excellent solution for you - in this case, off-site parking can become a savior for you. So if you're trying to find a parking spot with great service nearby the airport you're flying from and don't want to leave there the most significant part of your budget, pay attention to this option.
How does it work?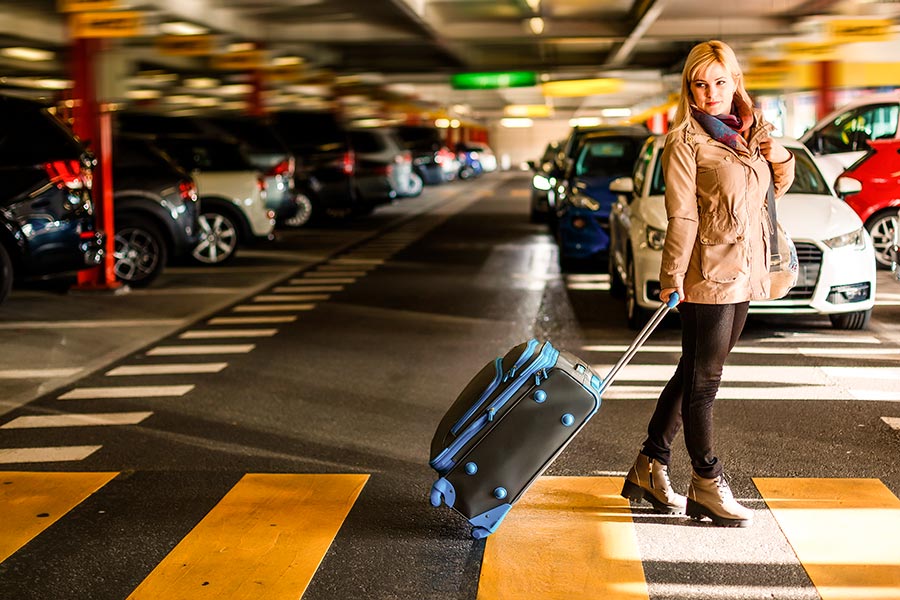 Obviously, people who chose a car as a way to get to the airport want to leave their vehicle safely while traveling and not to face the problems we described above. So what can off-site airport parking offer its customers?
Although a few miles usually separate such parking from the airport, you shouldn't worry about this. Off-site parking provides free shuttles going back and forth between the parking lot and the airport. Thanks to this, it removes any worries about getting stuck in traffic on the way to the airport during peak times. So all you need to do is choose the best time for you and inform the parking lot staff.
How does it work? Actually, everything is straightforward: when you come to the entrance, the staff will remove your luggage from your car and load it onto the shuttle, which will take you and your bags to the terminal. Then, the vehicle will be parked securely.
In addition, this type of parking is much cheaper, and this is good news, as nobody wants to waste money. Therefore, off-site parking is the perfect option to receive excellent service and save money at the same time.
Want to find some great offers? You don't need to go somewhere - just find it right here!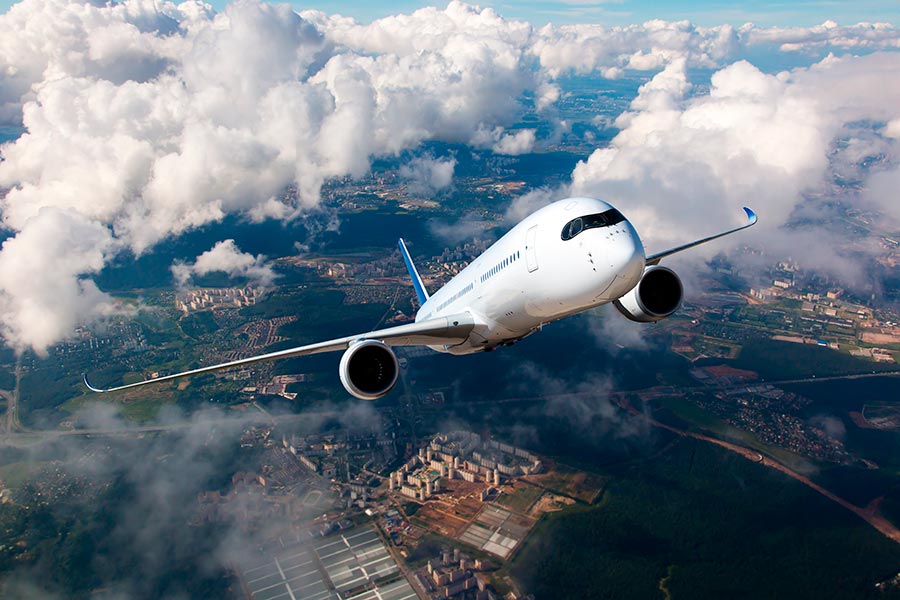 We're glad to inform you that you can find this solution right here. Our booking platform, ParkingNearAirports.io, offers the best prices on airport car parking and bundles hotel and parking packages. Besides, we provide the services for top cruise ports in Florida, Louisiana, Maryland, New Jersey, and Texas.
Our platform allows you to reserve a parking spot through a few clicks within the application. As a result, customers receive a booking confirmation and a guaranteed parking spot upon arrival at the off-airport lot. Besides, if plans change, you can cancel hassle-free and receive a refund.
To understand it better, we would like to give you an example. Let's imagine that you live in Richmond, Virginia. If you're planning a trip to San Antonio, Texas, you can use the services of cheap
parking near Richmond Intl Airport
. If you're coming from San Antonio, the situation is the same - you can choose affordable
long-term parking San Antonio Airport
. So it just depends on the place you're flying from.
Also, ParkingNearAirports.io offers its customers special
airport parking reservations coupons
. With the help of these coupons, you can make the price for parking even two times less. So don't forget to use them to save as much money as possible.
You can find all the necessary and helpful information connected with the off-site airport parking on our official website. Enjoy traveling!