It's a pretty popular question nowadays, as we all fell into the following situation: in most cases, even though we're fully vaccinated, we have to wear masks in different public places, including airports. So does it mean that we must wear masks during the entire vacation? And what about the types?
Today we're going to give you the answers to all of these questions and more. So, for example, if you're planning a trip to Europe, it'll be best if you learn before all the requirements connected with the mask regime. That's why we recommend you read carefully and take care of your loved ones. And... let's get to the point!
Is it obligatory to wear masks at U.S. airports?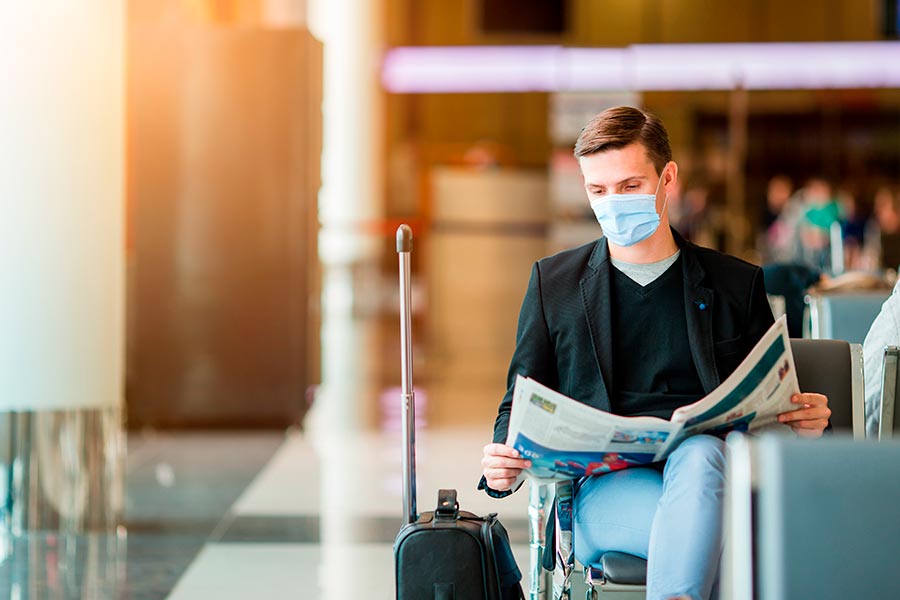 First of all, if you're planning a trip, let's say, to Europe, we can recommend some websites, such as websites for individual U.S. embassies or the Reopen E.U. website, where you'll find country-specific information about social distancing, masks, and more.
As for the United States, from February, you must wear masks at all the airports here. And it doesn't matter if you're fully vaccinated or not - it's obligatory. According to the rules, such a requirement will last until at least mid-January.
If we speak about the types of masks, you're able to wear both store-bought and homemade and medical-grade and fabric. Actually, it doesn't matter which type you choose, as the main requirement is that your mask should be snug to the face and made from an unpunctured piece of material. Worn alone, face shields aren't accepted as well as bandannas, neck gaiters, or scarves.
What about onboard the flight?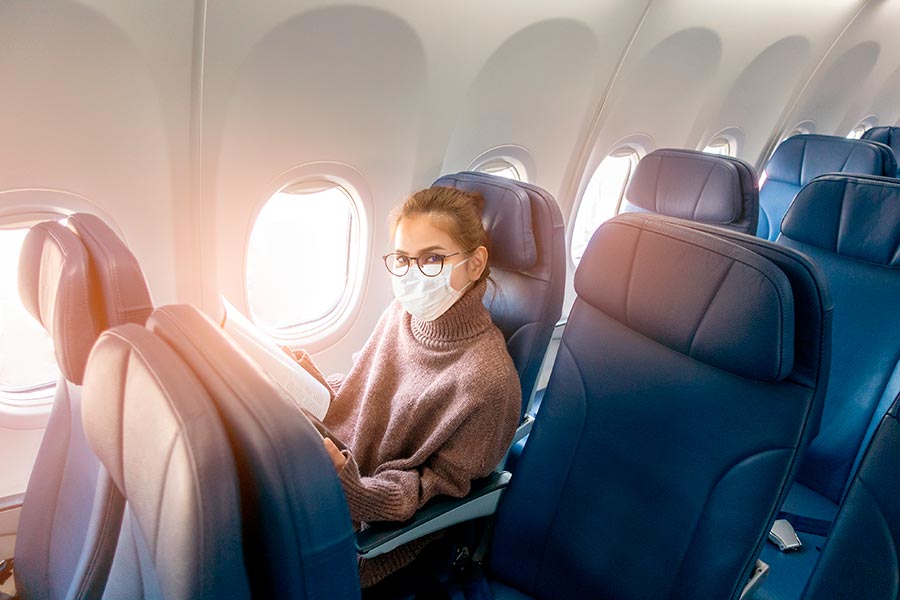 Below you'll find the requirements for flights to, from, or within the United States on both domestic and international airlines. Actually, you must wear masks almost every time apart from the following cases:
If you'd like to drink, you can temporarily and briefly lift the mask;
If you'd like to eat, you can temporarily and briefly lift the mask;
While sleeping, the mask must be kept!
Besides, according to the C.D.C. recommendations, it's allowed to wear all types of masks on board, including fabric masks.
As for the international airlines, the situation is a little bit more complicated. The thing is that fabric masks aren't accepted everywhere. So let's take a look at what you should know before you'll get on the plane:
Lufthansa requires to wear surgical or valve-free masks onboard flights to or from Germany;
Austrian Airlines and Czech Airlines mandate to use medical masks since the winter;
The exact requirements on Finnair, Air France, Swiss International Air Lines, and others are now in place.
You can always visit the airlines' official website, which services you're planning to use, to get more information.
How to stock up?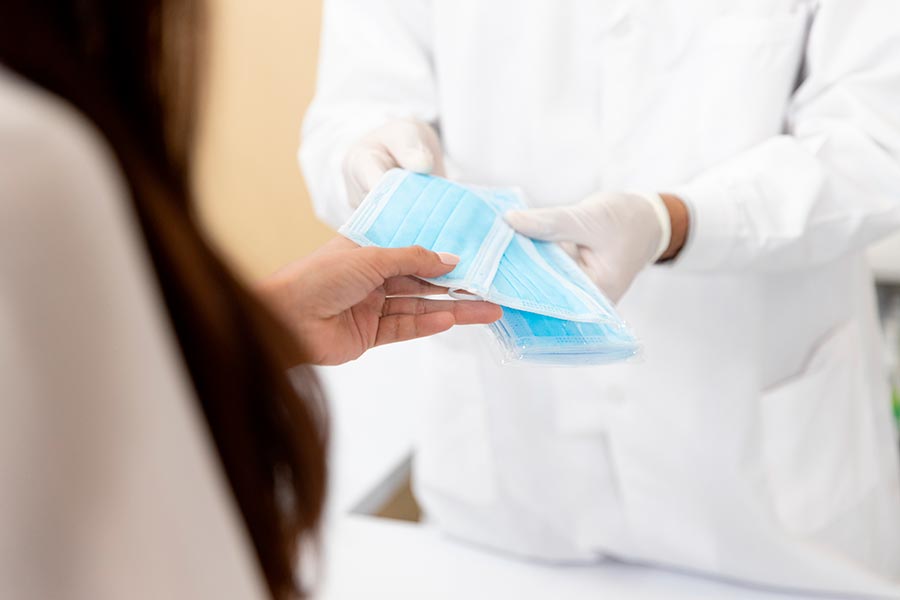 Surgical masks can be easily found at online retailers such as Amazon or Target. As for the respirator masks like N95s, even though it was difficult, if not impossible, to find them at the beginning of the pandemic, they're more available now. On its website, Wirecutter gives an excellent overview of various types of medical masks and tells where to buy ones you can trust.
What happens once I land?
Most airports and airlines' requirements tee up nicely, so travelers can be sure the mask they wear in-flight will be the one that stays on through baggage claim.
More helpful tips you'll find here!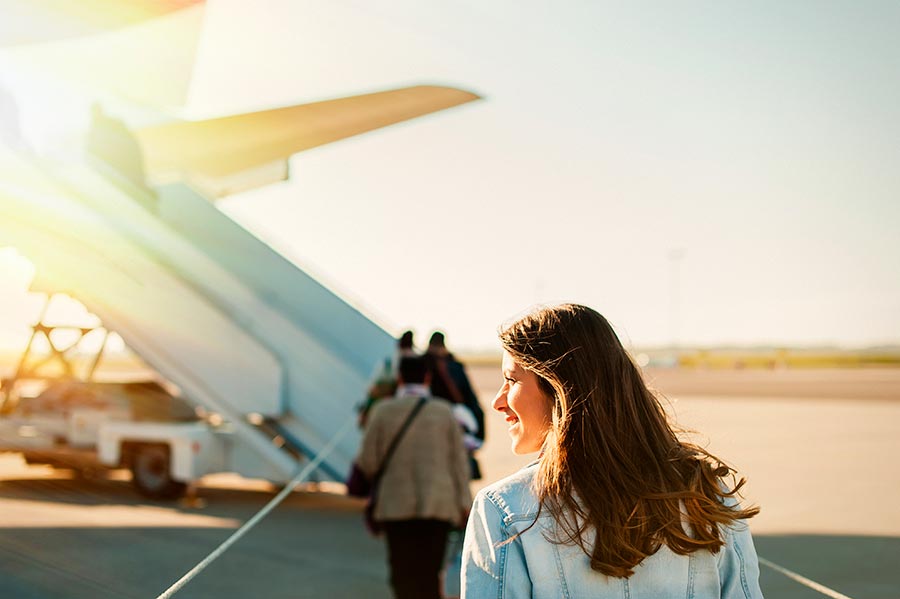 Have you ever heard something about off-site parking? If not, we recommend you take a closer look at this part of the article, as this information will be handy for those who prefer to travel by air and get to the airport by their own car.
Most people suppose that parking at the airport is the fastest and most convenient option for them. However, it's not actually true. We'll explain to you why.
To be true, being in a terminal parking lot isn't convenient at all. Although on-site airport parking is the nearest place where you can leave your vehicle for the period of a trip, you can face the following difficulties:
You will need to find a spot in a crowded lot,
You will need to carry the luggage all the way through the parking lot,
You must pay expensive fees without great service.
Sounds not good, right? However, we found an excellent solution for you - in this case, off-site parking can become a savior for you. So if you're trying to find a parking spot with great service nearby the airport you're flying from and don't want to leave there the most significant part of your budget, pay attention to this option.
How does it work?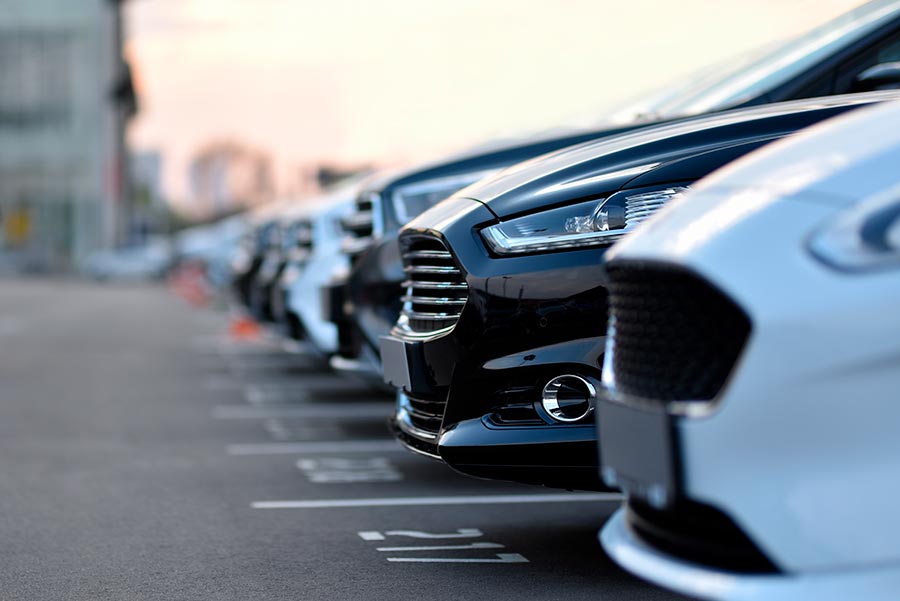 Obviously, people who chose a car as a way to get to the airport want to leave their vehicle safely while traveling and not to face the problems we described above. So what can off-site airport parking offer its customers?
Although a few miles usually separate such parking from the airport, you shouldn't worry about this. Off-site parking provides free shuttles going back and forth between the parking lot and the airport. Thanks to this, it removes any worries about getting stuck in traffic on the way to the airport during peak times. So all you need to do is choose the best time for you and inform the parking lot staff.
How does it work? Actually, everything is straightforward: when you come to the entrance, the staff will remove your luggage from your car and load it onto the shuttle, which will take you and your bags to the terminal. Then, the vehicle will be parked securely.
In addition, this type of parking is much cheaper, and this is good news, as nobody wants to waste money. Therefore, off-site parking is the perfect option to receive excellent service and save money at the same time.
Want to find some great offers? You don't need to go somewhere - just find it right here!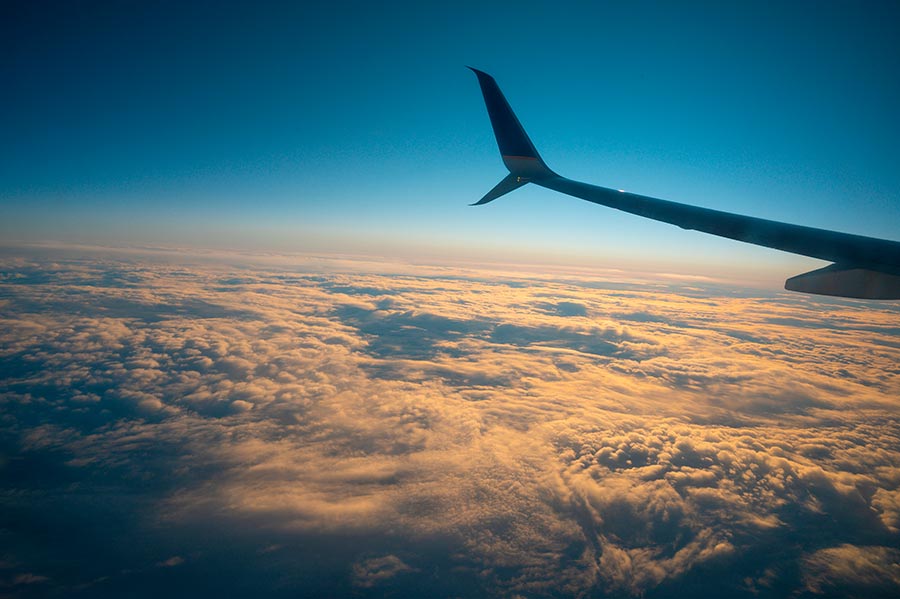 We're glad to inform you that you can find this solution right here. Our booking platform, ParkingNearAirports.io, offers the best prices on airport car parking and bundles hotel and parking packages. Besides, we provide the services for top cruise ports in Florida, Louisiana, Maryland, New Jersey, and Texas.
Our platform allows you to reserve a parking spot through a few clicks within the application. As a result, customers receive a booking confirmation and a guaranteed parking spot upon arrival at the off-airport lot. Besides, if plans change, you can cancel hassle-free and receive a refund.
To understand it better, we would like to give you an example. Let's imagine that you live in NYC. If you're planning a trip to Europe, you can use the services of cheap
parking near LGA Airport with shuttle
. If you're coming from San Jose, the situation is the same - you can choose affordable
SJC airport long-term parking
. So it just depends on the place you're flying from.
Also, ParkingNearAirports.io offers its customers special
airport parking reservations coupons
. With the help of these coupons, you can make the price for parking even two times less. So don't forget to use them to save as much money as possible.
You can find all the necessary and helpful information connected with the off-site airport parking on our official website. Enjoy traveling!