The best times of year for Americans to travel are during holidays, particularly the
Thanksgiving
family vacation.
Every year, over the busiest holiday weekend, families and individuals travel by vehicle, bus, cruise ship, and airplane.
Even without additional strain, traveling may be exhausting, particularly on the Wednesday before Thanksgiving. Due to the sudden massive influx from urban regions, traffic is a true nightmare.
Families typically arrange their vacations when school is out for break and work is winding down for the long weekend, even though traveling alone is far simpler. Before departure day, it's imperative to make sure that the entire family is prepared and has everything they need.
You'll need the basics, such as clothing, comfortable shoes, hygiene items, devices, and more, but you also might want to think about bringing food with you on your vacation.
You must be aware of what
foods and beverages
you can and cannot bring through TSA, whether you're packing up the essentials for nursing babies, stuffing your suitcase with edible gifts for your hosts, or even thinking about taking leftovers home, specifically on a quick flight.
On its website, the Transportation Security Administration provides a general list of items you can bring on a plane. The TSA's six-page "
What Can I Bring?
" tool is where you can get the list of food items that are allowed.
In order to determine which foods can be brought on board or need to be checked in, travelers can simply type their products into the search area.
However, you might be keener to know what meals to bring and leave behind if you're traveling for Thanksgiving.
The TSA said that
"whether first-run goods or leftovers, the same standards apply."
"Follow this straightforward rule to make sure your food can go with you if you're intending to bring special foods to a Thanksgiving meal or carry leftovers: Pack anything in a checked bag if you can spill, spread, spray, pump, or pour it and the amount is larger than 3.4 ounces."
"For instance, anything weighing more than 3.4 ounces, such as jams, jellies, cranberry sauce, gravy, or beverages, needs to be verified. There is no restriction to the number of cakes, cookies, pies, meats, casseroles, and other items that can fit in carry-on luggage."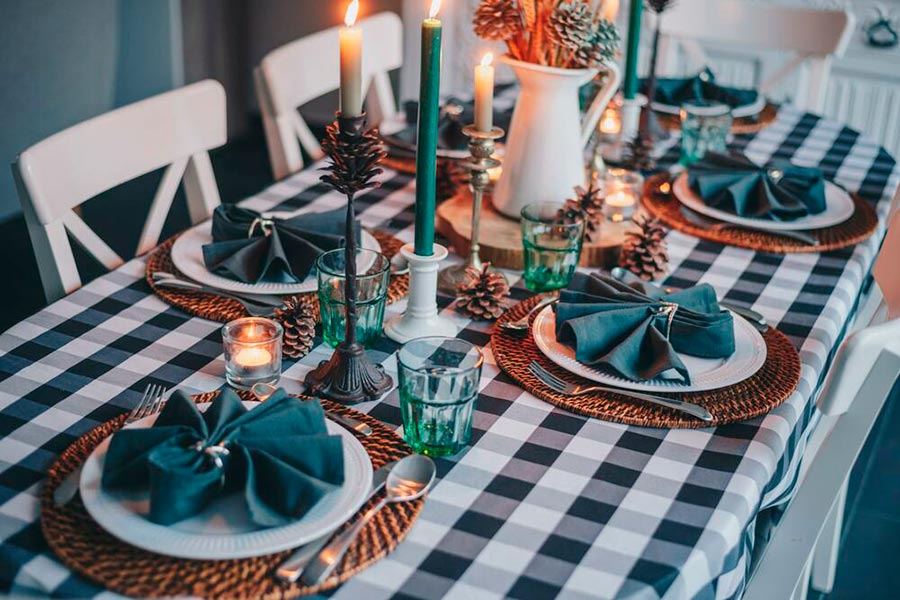 Source: Libby Penner/Unsplash
Individual containers cannot weigh more than 3.4 ounces, although each airline passenger is permitted to bring a quart-sized bag of liquids, aerosols, gels, creams, and pastes in a single carry-on bag.
Beverages, spreads, and cooking sprays are all covered by this rule.
Any liquid-like item should be placed in a bag that will be checked, per TSA advice.
Travelers can put liquid cooking necessities inside a clear, quart-sized resealable bag within their carry-on luggage if they're able to find any that are under the 3.4-ounce container restriction.
According to the TSA and Federal Aviation Administration, alcoholic beverages with an alcohol concentration of more than 70% (more than 140 proof) are prohibited in carry-on and checked baggage.
Almost any solid food item, whether cooked, raw or purchased from a store, is allowed as a carry-on or checked item.
Ice packs are permitted for goods that must be refrigerated or frozen to avoid the spread of foodborne illness, but they must still be completely frozen when you pass through a TSA screening.
Dry ice may be used on lengthier flights, but the amount per passenger must not exceed 5.5 pounds, and the packing must be clearly labeled and ventilated in accordance with FAA guidelines, the TSA official highlighted.
For safety concerns, flammable materials aren't allowed in carry-on or checked luggage.
Cake sparklers, which the FAA classifies in the same category as fireworks, are also prohibited on airplanes.
Last but not least, the TSA advises utilizing clear plastic bags and similar containers to make it simpler for you to get your Thanksgiving meal past screenings.
When it's time for inspection, goods can be safely removed from carry-on bags in this way.
Make your Thanksgiving travel even better together with us – ParkingNearAirports.io!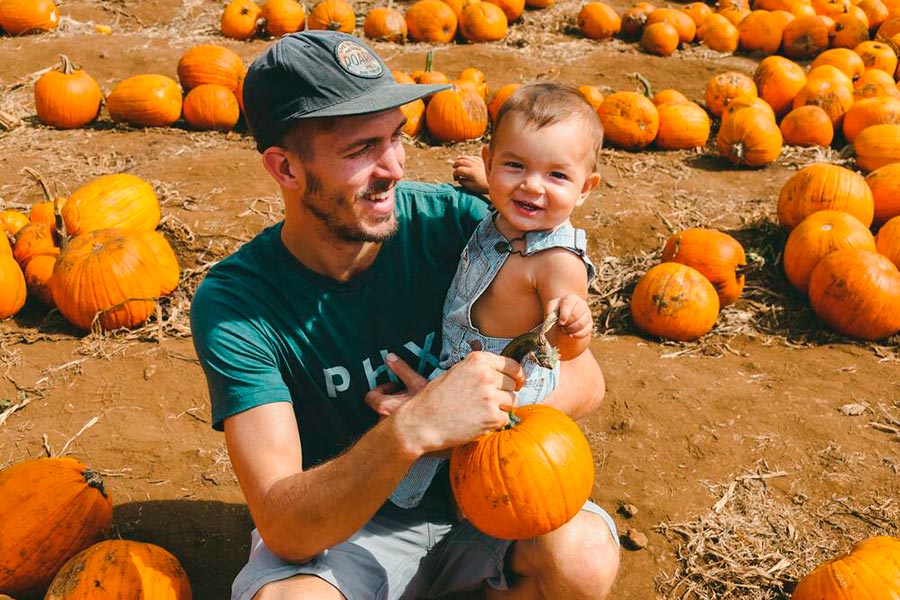 Source: Derek Owens/Unsplash
In addition to our small guide on Thanksgiving dinner meals you can and cannot bring with you while traveling, we would also like to convey some more useful travel information – it will be handy for those who prefer doing this by air.
If you use your own car to reach the airport, you know it is critical to park it safely for the duration of your trip. Almost every airport has special on-site parking for this purpose. However, travelers aren't ready to spend a lot of money at the beginning of their trip, as this option is pretty costly. So what should we do then?
Our booking platform, ParkingNearAirports.io, offers travelers online reservations for parking just outside airports that are affordable and convenient. Our experienced team is dedicated to providing travelers parking options at over 100 airports in the US and Canada. The app allows customers to search and compare parking rates at up to 70 percent savings compared to the cost of on-site parking at all major airports.
What is actually off-site parking, and which advantages has this parking type, you may ask? So let's take a closer look at this question.
First of all, off-site parking is much cheaper. So you can save money and then spend the most considerable amount on the things you really want to try or see while traveling.
Secondly, off-site parking services are faster. It might seem that it's faster to park your car at the airport, but that's not always the case. Off-site parking offers you the following convenience: when you drive directly up to the entrance, a staff member pulls your luggage out of your vehicle and loads it into the shuttle. Then they park your car for you. After your baggage is loaded, you can take your seat in the shuttle, which will bring you and your bags to the airport. It is a hassle-free option that is usually faster.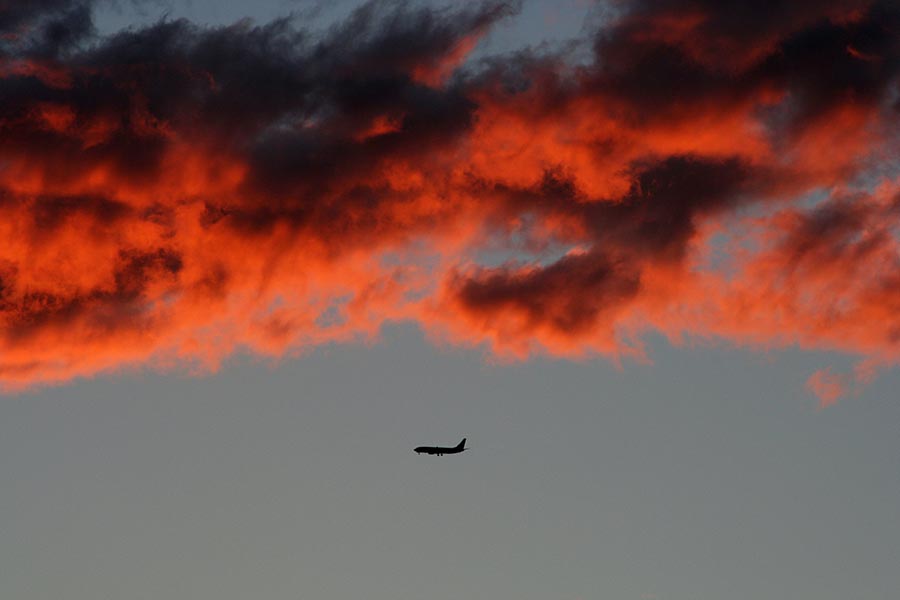 Source: Nathan Nelson/Unsplash
Thirdly, it's much more convenient. People are always stressed before the trip, as there are many things you should keep in mind. Not to be late when taking off, fighting traffic, finding a parking place, wondering how long the shuttle service will take, and more can leave you annoyed before you step foot inside the airport. If you choose off-site parking, you are using the assistance of a private company that caters to travelers' needs. Such services can make your trip much more comfortable when you arrive at the airport and return home.
With ParkingNearAirports.io, it takes just a few clicks within the application to reserve a parking spot. Upon arrival at off-airport parking, customers receive a booking confirmation and a guaranteed parking spot. The app helps customers find the most convenient airport parking lots. If plans change, cancellations are hassle-free and refundable.
We also offer you services for top cruise ports in Florida, Louisiana, Maryland, New Jersey, and Texas.
Let's look at an example. Imagine that you live in Philadelphia, Pennsylvania. If you're planning a trip to San Antonio, Texas, you can choose cheap off-site
parking lots near Philadelphia Airport
. If you're coming from San Antonio, the situation is the same – you can use affordable
San Antonio Airport overnight parking
. So it depends just on where you are flying from.
On our official website, you can find the best deals,
airport parking fees
, and other information connected with parking near US and Canadian airports.