Traveling is one of life's great pleasures. Whether you're exploring a new city, relaxing on a tropical beach, or embarking on an adventurous hike, travel can broaden your horizons, help you unwind, and create unforgettable memories. Unfortunately, scammers and fraudsters are all too aware of the joys of travel, and they often use it as an opportunity to deceive unsuspecting tourists. In this ultimate guide, we'll look at some of the most common travel scams and how you can avoid falling victim to them. Let's get started!
What should you be aware of while traveling around the world?
1. Fake travel agencies
One of the most common travel scams is the fake travel agency. Scammers will set up a fake travel agency, often online, and lure in unsuspecting travelers with low prices on flights and accommodations. They will then take your money and disappear, leaving you stranded without a booking. To avoid this scam, make sure you do your research before booking any travel arrangements. Check the company's website and reviews online, and never pay for travel arrangements with cash or wire transfers.
2. Fake hotel bookings
Another common travel scam is fake hotel bookings. Scammers will set up a fake website that looks like a legitimate hotel booking site and offer low prices on accommodations. Once you book and pay for your stay, you'll find that the hotel doesn't exist or that the booking was never made. To avoid this scam, only book accommodations through trusted websites or directly with the hotel, and be wary of any offers that seem too good to be true.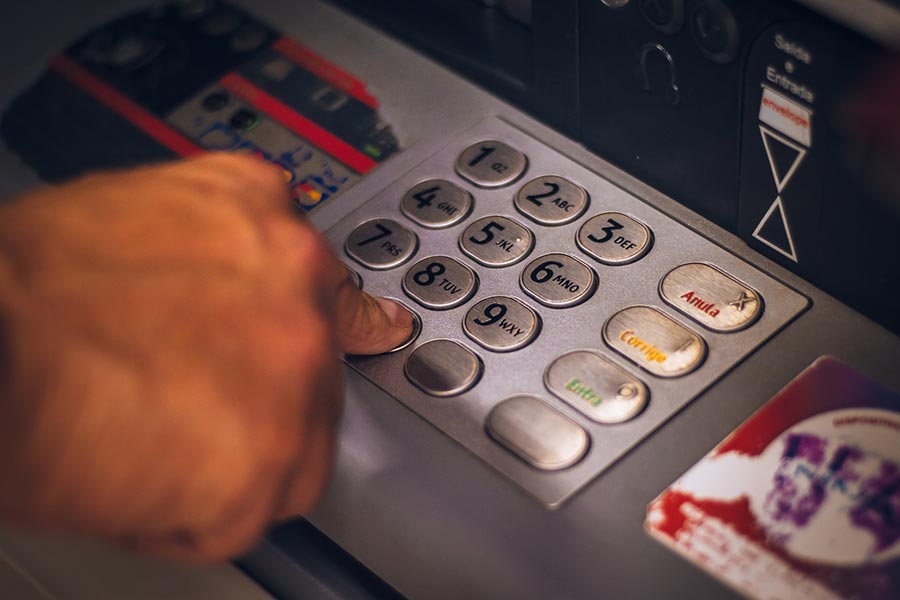 Source: Eduardo Soares/Unsplash
3. Fake tour guides
When visiting a new city or country, it's tempting to hire a local tour guide to show you around. However, some scammers will pose as tour guides and offer their services, only to disappear with your money once you've paid. To avoid this scam, only use trusted tour operators or guides recommended by friends or family, and always ask for references or reviews.
4. Pickpocketing
Pickpocketing is a common crime in many tourist destinations. Scammers will often work in groups, with one distracting you while another steals your wallet or phone. To avoid pickpocketing, keep your valuables close to your body, and be aware of your surroundings. Avoid carrying large amounts of cash or expensive jewelry, and always keep a close eye on your belongings in crowded areas.
5. ATM Skimming
ATM skimming is another common scam that can leave you without access to your funds. Scammers will install skimming devices on ATM machines, which can read your card information and PIN number. They will then use this information to withdraw money from your account. To avoid ATM skimming, only use ATMs that are located in well-lit areas and are in plain sight. Cover the keypad when entering your PIN number, and regularly check your bank account for any unauthorized transactions.
In conclusion, travel scams can be both frustrating and costly, but by being aware of them, you can avoid falling victim. Always do your research before booking travel arrangements, only use trusted operators and guides, and be vigilant when it comes to your belongings and finances. By taking these simple precautions, you can ensure that your travels are safe, enjoyable, and memorable for all the right reasons.
Make your upcoming journey absolutely convenient together with our smart booking platform!
Source: Paul Garaizar/Unsplash
Have you ever heard something about off-site parking? If not, we recommend you take a closer look at this part of the article, as this information will be handy for those who prefer to travel by air and get to the airport by their own car.
Most people suppose that parking at the airport is the fastest and most convenient option for them. However, it's not actually true. We'll explain to you why.
To be true, being in a terminal parking lot isn't convenient at all. Although on-site airport parking is the nearest place where you can leave your vehicle for the period of a trip, you can face the following difficulties:
You will need to find a spot in a crowded lot,
You will need to carry the luggage all the way through the parking lot,
You must pay expensive fees without great service.
Sounds not good, right? However, we found an excellent solution for you – in this case, off-site parking can become a savior for you. So if you're trying to find a parking spot with great service nearby the airport you're flying from and don't want to leave there the most significant part of your budget, pay attention to this option.
How does it work?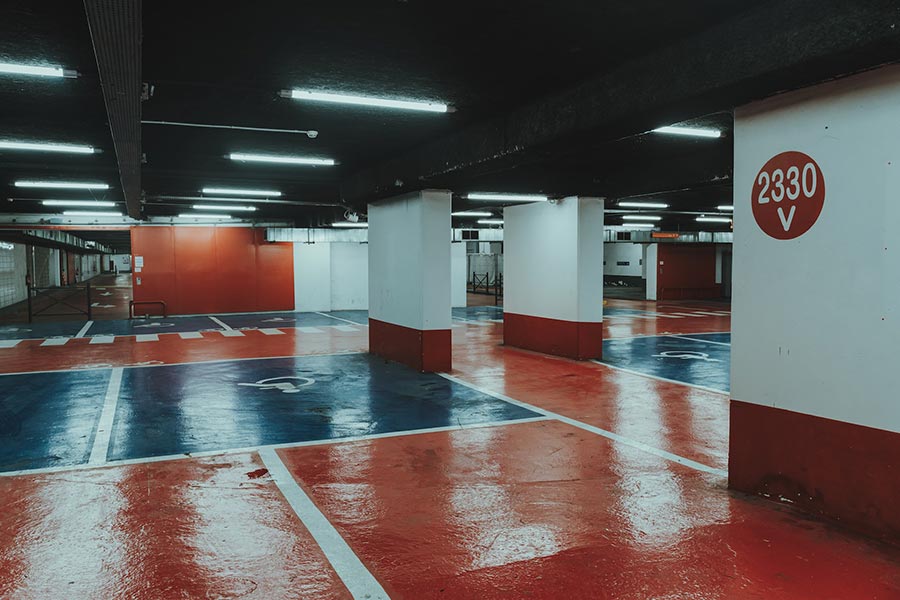 Source: Florian Olivo/Unsplash
Obviously, people who chose a car as a way to get to the airport want to leave their vehicle safely while traveling and not to face the problems we described above. So what can off-site airport parking offer its customers?
Although a few miles usually separate such parking from the airport, you shouldn't worry about this. Off-site parking provides free shuttles going back and forth between the parking lot and the airport. Thanks to this, it removes any worries about getting stuck in traffic on the way to the airport during peak times. So all you need to do is choose the best time for you and inform the parking lot staff.
How does it work? Actually, everything is straightforward: when you come to the entrance, the staff will remove your luggage from your car and load it onto the shuttle, which will take you and your bags to the terminal. Then, the vehicle will be parked securely.
In addition, this type of parking is much cheaper, and this is good news, as nobody wants to waste money. Therefore, off-site parking is the perfect option to receive excellent service and save money at the same time.
Want to find some great offers? You don't need to go somewhere – just find it right here!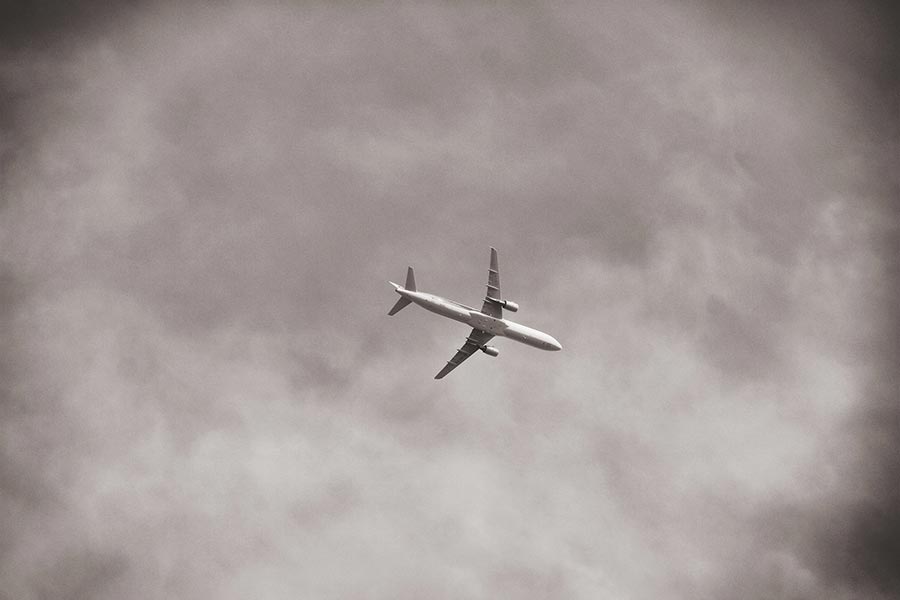 Source: Xiao jinshi/Unsplash
We're glad to inform you that you can find this solution right here. Our booking platform, ParkingNearAirports.io, offers the best prices on airport car parking and bundles hotel and parking packages. Besides, we provide the services for top cruise ports in Florida, Louisiana, Maryland, New Jersey, and Texas.
Our platform allows you to reserve a parking spot through a few clicks within the application. As a result, customers receive a booking confirmation and a guaranteed parking spot upon arrival at the off-airport lot. Besides, if plans change, you can cancel hassle-free and receive a refund.
To understand it better, we would like to give you an example. Let's imagine that you live in Montreal, Quebec, Canada. If you're planning a trip to San Antonio, Texas, USA, you can use the services of cheap off-site Trudeau Airport parking. If you're coming from San Antonio, the situation is the same – you can choose affordable parking near SAT Airport. So it just depends on the place you're flying from.
Also, ParkingNearAirports.io offers its customers special airport parking coupons. With the help of these coupons, you can make the price for parking even two times less. So don't forget to use them to save as much money as possible.
You can find all the necessary and helpful information connected with the off-site airport parking on our official website. Enjoy traveling!