Italy is known for its delicious cuisine, and one of the most iconic dishes is pasta. From the classic spaghetti carbonara to the hearty lasagna, there are endless varieties of pasta dishes to try. But if you want to fully appreciate the Italian pasta experience, there are a few things you need to know. Here's your guide to eating pasta in Italy!
What should you know before flying to Italy?
1. Understand the different types of pasta
Italians take their pasta seriously, and each type of pasta is carefully matched with the sauce and ingredients that best complement its shape and texture. From long and thin spaghetti to small and round gnocchi, there are countless varieties of pasta to choose from. Do some research before your trip to familiarize yourself with the different types of pasta, and make a point to try a few new ones while you're there.
2. Know how to order
In Italy, pasta is usually served as a first course (primo piatto) rather than a main course (secondo piatto). When ordering at a restaurant, you can ask for a half portion (mezza porzione) if you want to try multiple dishes or a full portion (porzione intera) if you're especially hungry. Be aware that it's not customary to request substitutions or changes to the dish – the chef has carefully crafted the recipe to complement the specific type of pasta.
3. Follow proper etiquette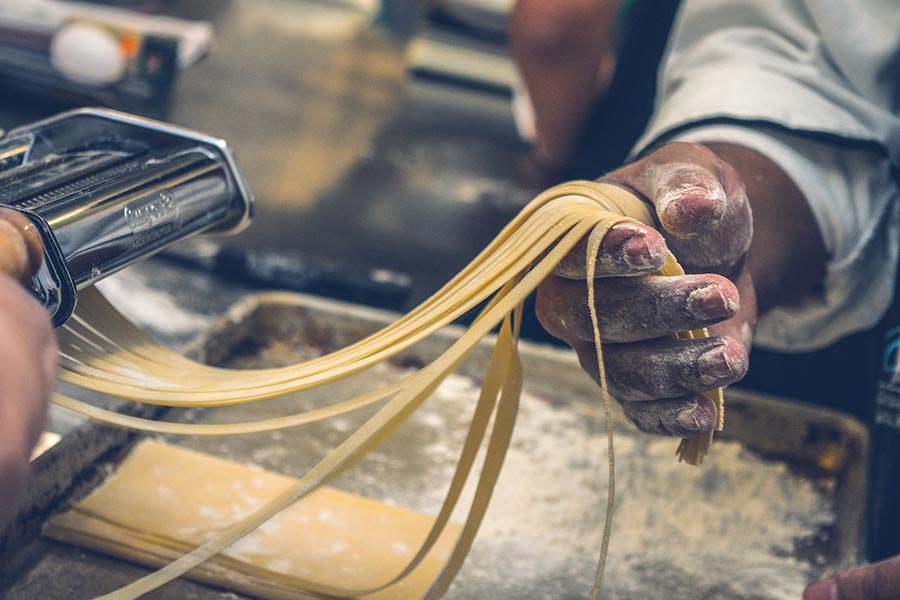 Source: Jorge Zapata/Unsplash
When eating pasta in Italy, there are a few rules of etiquette to keep in mind. Firstly, twirling the pasta around a spoon is not common practice – instead, use the side of your fork to scoop up a small amount of pasta and eat it in one bite. It's also considered impolite to cut your pasta with a knife. Lastly, resist the urge to sprinkle Parmesan cheese on every pasta dish – it's not always appropriate and can sometimes detract from the flavors of the dish.
4. Appreciate the ingredients
One of the joys of eating pasta in Italy is savoring fresh, high-quality ingredients. From the tomatoes in the sauce to the flour in the pasta itself, Italian cuisine is all about letting the natural flavors shine through. Take the time to appreciate the nuances of each dish, and don't be afraid to ask your server or chef about the ingredients and preparation methods.
5. Pair with the right wine
In Italy, wine is often paired with the meal to enhance the flavors of the dish. When it comes to pasta, there are a few general guidelines to follow. Lighter dishes, such as those with seafood or tomato-based sauces, pair well with a crisp white wine like Pinot Grigio. Heartier pasta dishes, such as those with meat or cream sauces, are better suited to a full-bodied red wine like Chianti or Barolo.
Eating pasta in Italy is a delicious and unforgettable experience. By understanding the different types of pasta, knowing how to order, following proper etiquette, appreciating the ingredients, and pairing with the right wine, you can fully appreciate the nuances of this beloved Italian staple. Buon appetito!
Taste Italian pasta fully by traveling in complete comfort together with our smart booking platform – ParkingNearAirports.io!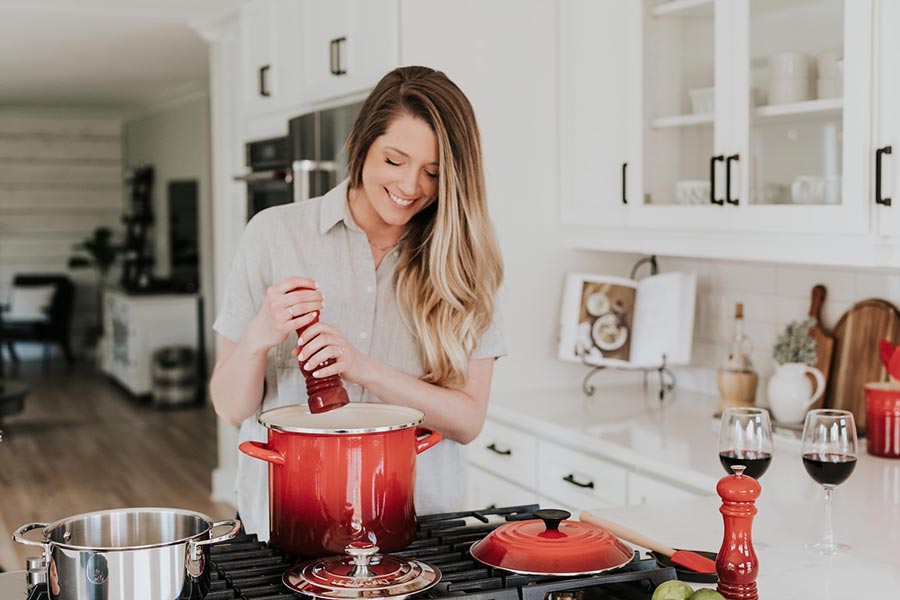 Source: Becca Tapert/Unsplash
Have you ever heard something about off-site parking? If not, we recommend you take a closer look at this part of the article, as this information will be handy for those who prefer to travel by air and get to the airport by their own car.
Most people suppose that parking at the airport is the fastest and most convenient option for them. However, it's not actually true. We'll explain to you why.
To be true, being in a terminal parking lot isn't convenient at all. Although on-site airport parking is the nearest place where you can leave your vehicle for the period of a trip, you can face the following difficulties:
You will need to find a spot in a crowded lot,
You will need to carry the luggage all the way through the parking lot,
You must pay expensive fees without great service.
Sounds not good, right? However, we found an excellent solution for you – in this case, off-site parking can become a savior for you. So if you're trying to find a parking spot with great service nearby the airport you're flying from and don't want to leave there the most significant part of your budget, pay attention to this option.
How does it work?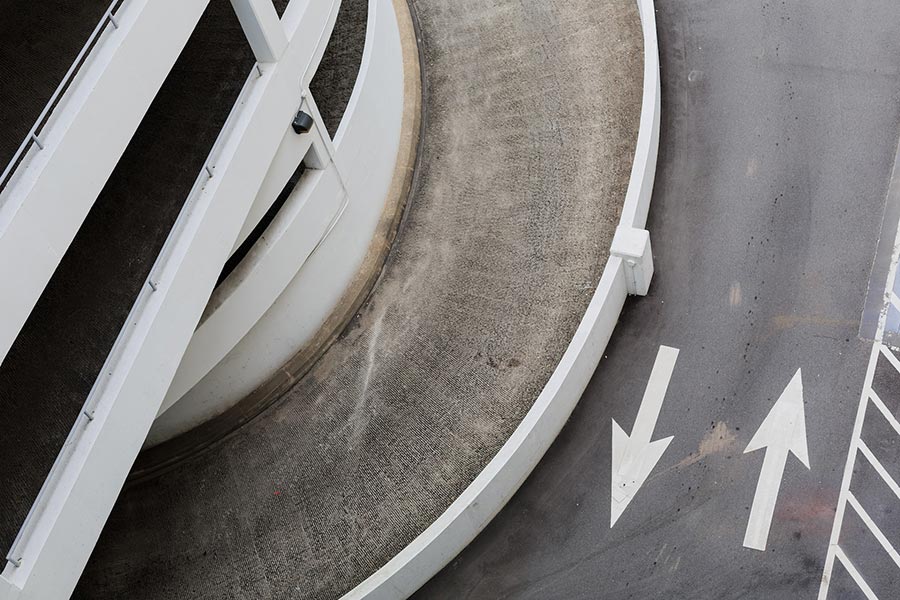 Source: Hayes Potter/Unsplash
Obviously, people who chose a car as a way to get to the airport want to leave their vehicle safely while traveling and not to face the problems we described above. So what can off-site airport parking offer its customers?
Although a few miles usually separate such parking from the airport, you shouldn't worry about this. Off-site parking provides free shuttles going back and forth between the parking lot and the airport. Thanks to this, it removes any worries about getting stuck in traffic on the way to the airport during peak times. So all you need to do is choose the best time for you and inform the parking lot staff.
How does it work? Actually, everything is straightforward: when you come to the entrance, the staff will remove your luggage from your car and load it onto the shuttle, which will take you and your bags to the terminal. Then, the vehicle will be parked securely.
In addition, this type of parking is much cheaper, and this is good news, as nobody wants to waste money. Therefore, off-site parking is the perfect option to receive excellent service and save money at the same time.
Want to find some great offers? You don't need to go somewhere – just find it right here!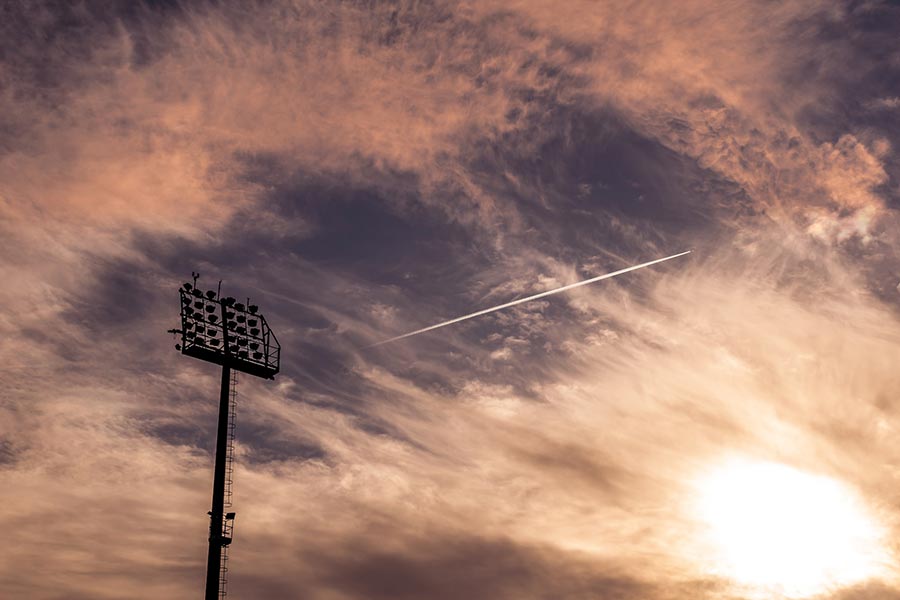 Source: Nikola Mihajloski/Unsplash
We're glad to inform you that you can find this solution right here. Our booking platform, ParkingNearAirports.io, offers the best prices on airport car parking and bundles hotel and parking packages. Besides, we provide the services for top cruise ports in Florida, Louisiana, Maryland, New Jersey, and Texas.
Our platform allows you to reserve a parking spot through a few clicks within the application. As a result, customers receive a booking confirmation and a guaranteed parking spot upon arrival at the off-airport lot. Besides, if plans change, you can cancel hassle-free and receive a refund.
To understand it better, we would like to give you an example. Let's imagine that you live in Seattle, Washington, USA. If you're planning a trip to Italy, you can use the services of cheap airport parking near SeaTac. If you're coming from Phoenix, Arizona, the situation is the same – you can choose affordable Sky Harbor off-site parking. So it just depends on the place you're flying from.
Also, ParkingNearAirports.io offers its customers special airport parking coupons. With the help of these coupons, you can make the price for parking even two times less. So don't forget to use them to save as much money as possible.
You can find all the necessary and helpful information connected with the off-site airport parking on our official website. Enjoy traveling!