Governor Andrew Cuomo announced last year that new coronavirus testing centers would be established at JFK and LaGuardia Airports to limit the spread of the virus from out-of-state visitors.
"The testing areas will allow for faster testing of newcomers, including hospital staff," the governor said at a press briefing.
These changes affect the entire airport area, including, for example, JFK short-term parking and JFK long-term parking. This information will be helpful for travelers who are used to getting to the airport by their car. If you want to leave your vehicle near the airport for a long time but do not want to overpay, we recommend you consider parking near John F. Kennedy Airport and
parking near LaGuardia Airport
. Why this option is regarded as the best available, you can find out in our blog.
Centers - for anyone coming from "doubtful" states
The additional measures were taken for the simple reason that New York City had a record low 0.66% positive rate for COVID-19. Moreover, it came when 17 consecutive days of positive results were below 1%.
So, the Port Authority of New York and New Jersey and New York City Health Services have decided to establish new testing centers at the airports. The tests will be administered to arriving passengers.
Shortly before, the Port Authority launched a pilot testing program with XpresCheck at JFK Terminal 4 for airport and airline employees. This testing point began accepting all travelers, and the agency soon introduced similar technology for travelers at Newark Airport.
Come from a dangerous state? Get quarantined!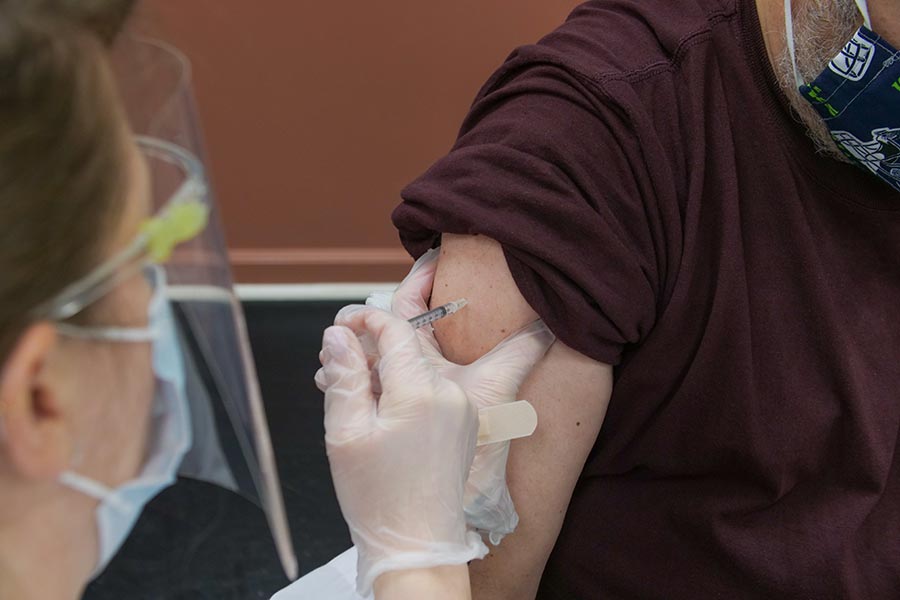 With an effort to stop the spread of COVID-19 from people arriving in New York City from places with a high spreading of the virus, the state and city have taken several measures, including a quarantine order for travelers arriving from areas with a significant spread of the virus.
Visitors arriving in New York City from more than 30 states as well as Puerto Rico and the Virgin Islands must be quarantined for 14 days upon arrival. The "quarantine" list includes those states with an average of more than 10 percent positive for coronavirus in a week.
Reception centers are now posted at arrival terminals to greet passengers and pick up medical registration forms that airlines distribute to passengers on board. All travelers from these states must fill out a form upon entry. Those who do not fill out the form "will be subject to a $2,000 fine, can be subpoenaed, and must undergo mandatory quarantine."
The fine for non-compliance with quarantine is up to $10,000
Also, last year the city launched checkpoints at major transit hubs, tunnels, and bridges to ensure quarantine compliance. In addition, the sheriff's department conducts random stops of cars entering the city to remind drivers from high-risk states of the mandatory quarantine and require them to fill out an arrival form.
Failure to comply with the quarantine is considered a violation of state law, and individuals can be subject to fines of up to $10,000.
"Over the last couple of weeks, we've stayed below 1 percent infection rate. I congratulate New Yorkers on making such serious progress, but to keep them safe, we must continue to wear masks and distance ourselves," Cuomo said at the time of his interview.