Whether you're a globetrotter with a backpack or a weekend road-tripper, travel burnout can strike when you least expect it. Picture this: you've been eagerly anticipating your journey for ages, and a few days into it, your enthusiasm wanes. Despite your meticulously planned itinerary, you suddenly feel irritable and drained.
While it may not be the world's most pressing problem, it's far from the experience you envisioned for your trip of a lifetime. To recalibrate your mindset and regain your travel groove, explore our tips on preventing burnout. Let's get to it!
Dear travelers, here's how you can avoid such an unpleasant condition while traveling…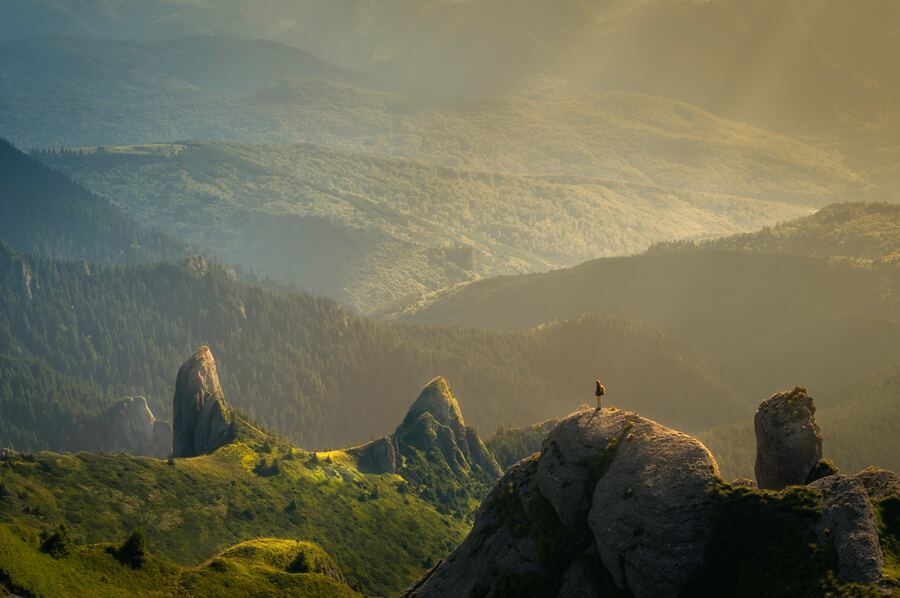 Source: David Marcu/Unsplash
1. Release your inner perfectionist
Extensive research and a meticulously crafted itinerary can help you make the most of your vacation. It's wonderful to have a plan, a checklist of incredible places to visit, and remarkable dining spots. However, trying to cram everything into your schedule can backfire. Rushing from one place to another might leave you with insufficient time to truly savor any of it. Embrace the idea that your vacation need not be flawless – life seldom is. But that doesn't mean it can't be fantastic. Allow yourself the luxury of exploration without a detailed agenda. Allocate a day or two during your trip for rest. Revel in the freedom of waking up without an alarm clock, free from work and appointments. It's your call, and you can grant yourself a day off whenever you desire.
2. Discover your happy place
Sometimes, a touch of home comfort while abroad can work wonders for resetting your mind. Consider forgoing the trendy local café for a Starbucks if that's your usual haunt. Anything that evokes a sense of home and your typical way of life can provide the mental rejuvenation you need. Discovering a place that feels familiar allows you to enter with confidence, knowing what to expect. You might even stumble upon additional creature comforts like Wi-Fi, which can aid your travel research.
3. Craft your routine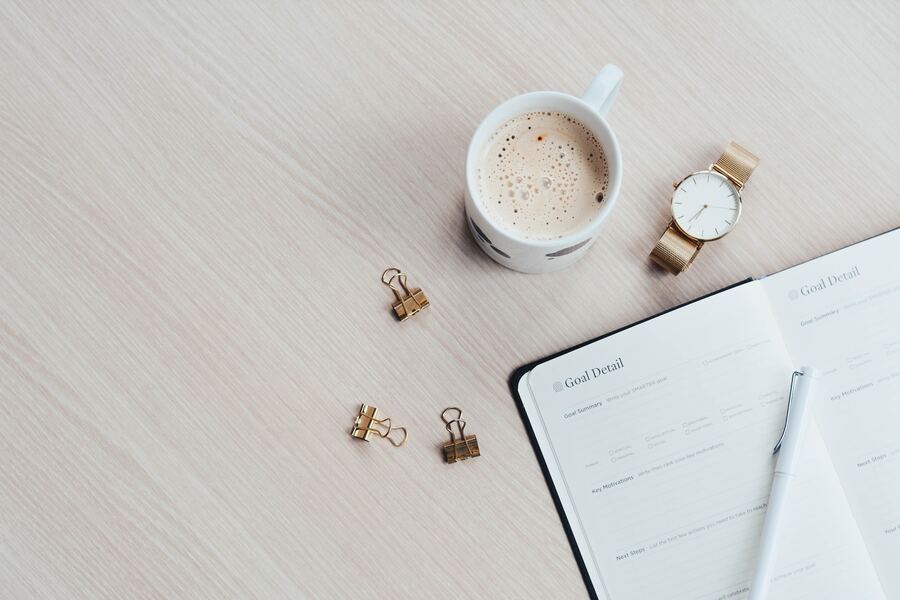 Source: Content Pixie/Unsplash
If familiarity eludes you, create your own comfort zone. It could involve finding a delightful spot for lunch, a daily gelato break between sightseeing, or dedicating mornings to journaling about your adventures from the previous day. Travel often disrupts our routines, and while that can be invigorating, it can also lead to rapid exhaustion. Establishing a new routine can reintroduce a sense of comfort and order to your travels.
4. Connect with your loved ones
Even in the most picturesque locales, being surrounded by strangers can induce feelings of loneliness. Reach out and connect with someone you love. A brief phone call can be a worthwhile investment if it dispels homesickness and reminds you of the incredible journey you're undertaking. Let the warmth of loved ones uplift your spirits, and you'll proceed to your next destination with a joyful heart.
5. Immerse yourself in nature
While your travels may expose you to fresh air, spending too much time in museums or crowded tourist hotspots can leave you craving a change of scenery. Stroll along the beach, embark on a mountain hike, or simply find solace on a tranquil park bench. Nature has a remarkable ability to rejuvenate the soul and recharge your energy. Reconnect with the great outdoors, and it will reward you with a renewed sense of vitality.
ParkingNearAirports.io: your partner in airport parking convenience!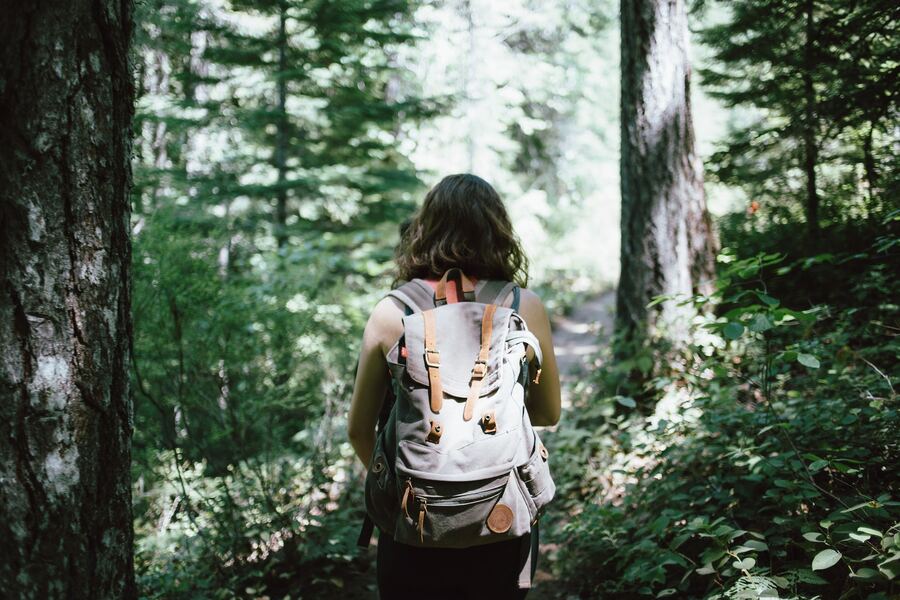 Source: Jake Melara/Unsplash
Have you ever heard something about off-site parking? If not, we recommend you take a closer look at this part of the article, as this information will be handy for those who prefer to travel by air and get to the airport by their own car.
Most people suppose that parking at the airport is the fastest and most convenient option for them. However, it's not actually true. We'll explain to you why.
To be true, being in a terminal parking lot isn't convenient at all. Although on-site airport parking is the nearest place where you can leave your vehicle for the period of a trip, you can face the following difficulties:
You will need to find a spot in a crowded lot,
You will need to carry the luggage all the way through the parking lot,
You must pay expensive fees without great service.
Sounds not good, right? However, we found an excellent solution for you – in this case, off-site parking can become a savior for you. So if you're trying to find a parking spot with great service nearby the airport you're flying from and don't want to leave there the most significant part of your budget, pay attention to this option.
How does it work?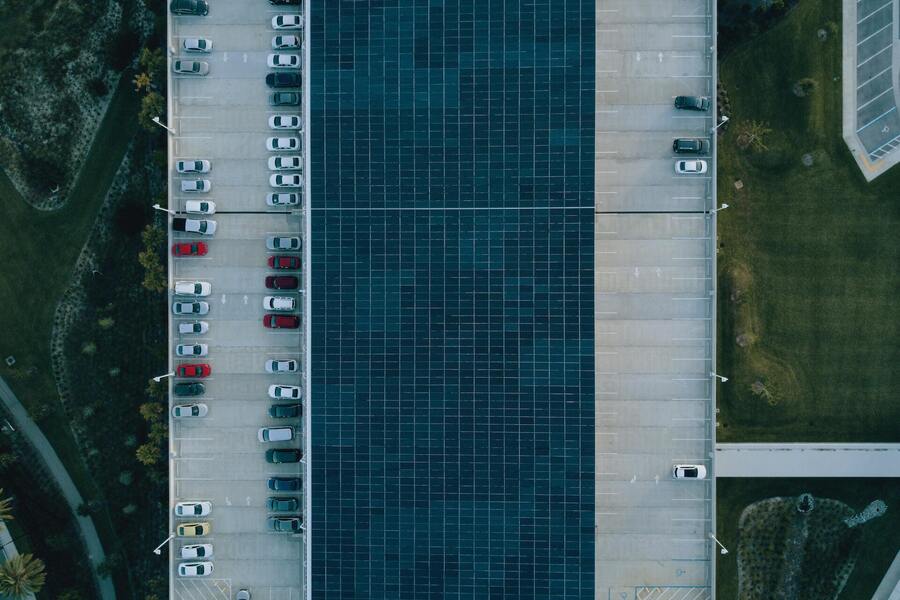 Source: Josh Sorenson/Pexels
Obviously, people who chose a car as a way to get to the airport want to leave their vehicle safely while traveling and not to face the problems we described above. So what can off-site airport parking offer its customers?
Although a few miles usually separate such parking from the airport, you shouldn't worry about this. Off-site parking provides free shuttles going back and forth between the parking lot and the airport. Thanks to this, it removes any worries about getting stuck in traffic on the way to the airport during peak times. So all you need to do is choose the best time for you and inform the parking lot staff.
How does it work? Actually, everything is straightforward: when you come to the entrance, the staff will remove your luggage from your car and load it onto the shuttle, which will take you and your bags to the terminal. Then, the vehicle will be parked securely.
In addition, this type of parking is much cheaper, and this is good news, as nobody wants to waste money. Therefore, off-site parking is the perfect option to receive excellent service and save money at the same time.
Want to find some great offers? You don't need to go somewhere – just find it right here!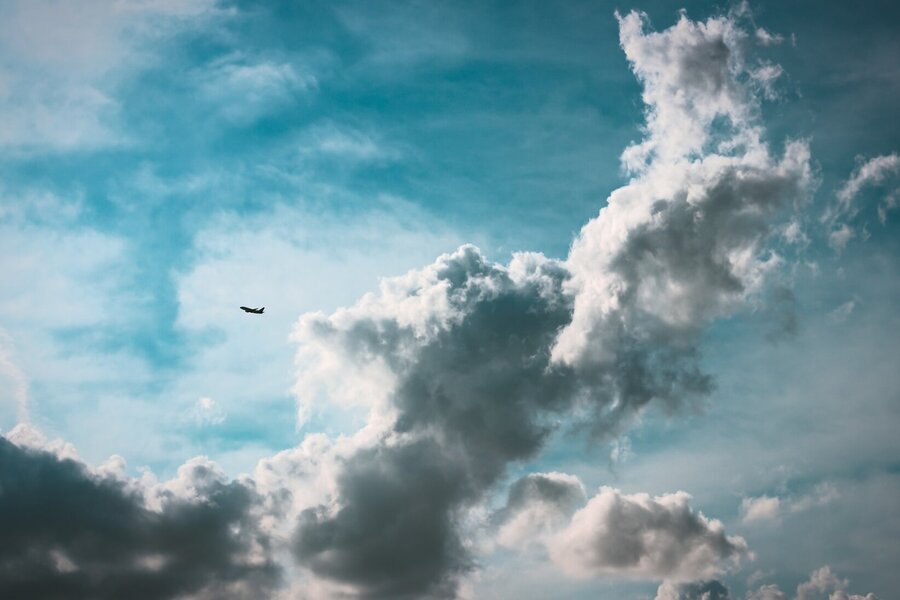 Source: Brady Corps/Unsplash
We're glad to inform you that you can find this solution right here. Our booking platform, ParkingNearAirports.io, offers the best prices on airport car parking and bundles hotel and parking packages. Besides, we provide the services for top cruise ports in Florida, Louisiana, Maryland, New Jersey, and Texas.
Our platform allows you to reserve a parking spot through a few clicks within the application. As a result, customers receive a booking confirmation and a guaranteed parking spot upon arrival at the off-airport lot. Besides, if plans change, you can cancel hassle-free and receive a refund.
To understand it better, we would like to give you an example. Let's imagine that you live in Seattle, Washington, USA. If you're planning a trip to Italy, you can use the services of cheap airport parking near SeaTac. If you're coming from Phoenix, Arizona, the situation is the same – you can choose affordable Sky Harbor off-site parking. So it just depends on the place you're flying from.
Also, ParkingNearAirports.io offers its customers special airport parking coupons. With the help of these coupons, you can make the price for parking even two times less. So don't forget to use them to save as much money as possible.
You can find all the necessary and helpful information connected with the off-site airport parking on our official website. Enjoy traveling!